Access options
Buy single article
Instant access to the full article PDF.
US$ 39.95
Tax calculation will be finalised during checkout.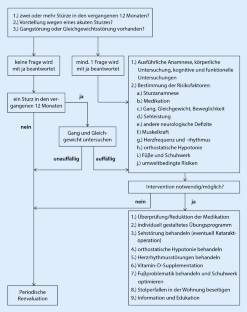 Literatur
1.

Prophylaxe, Diagnostik und Therapie der Osteoporose bei postmenopausalen Frauen und bei Männern Leitlinie des Dachverbands der Deutschsprachigen Wissenschaftlichen Osteologischen Gesellschaften e. V., AWMF-Register-Nr.: 183/001, 2017

2.

(2013) Falls: assessment and prevention of falls in older people. National Institute for Health and Care Excellence clinical guideline, Bd. 161. NICE, NICE

3.

Falls in older people. Quality standard [QS86], NICE (National Institute for Health and Care Excellence), Published date: 25 March 2015 Last updated: 31 January 2017

4.

Interventions to Prevent Falls in Community-Dwelling Older Adults. US Preventive Services Task Force Recommendation Statement. JAMA, https://doi.org/10.1001/jama.2018.3097 Published online April 17, 2018.

5.

Corona G, Norello D, Parenti G, Sforza A, Maggi M, Peri A. Hyponatremia, falls and bone fractures: A systematic review and meta-analysis. Clin Endocrinol (Oxf). 2018 Oct;89(4):505–513. https://doi.org/10.1111/cen.13790. Epub 2018 Jul 12. PMID: 29920727.

6.

Bötzel K (2019) Gangstörungen und Stürze. In: Maetzler W, Dodel R, Jacobs A (Hrsg) Neurogeriatrie. Springer, Berlin, Heidelberg https://doi.org/10.1007/978-3-662-57358-7_9
Ethics declarations
Interessenkonflikt
M.C. Polidori gibt an, dass kein Interessenkonflikt besteht. C. Friedrich hat finanzielle Interessen im Bereich seiner Vortragstätigkeit für Pfizer und Bristol Myers Squibb und Beratung des Instituts für Qualitätssicherung und Transparenz im Gesundheitswesen. Des Weiteren bestehen bei C. Friedrich nichtfinanzielle Interessen durch die Tätigkeit als Chefarzt in der Klinik für Geriatrie, Klinikum Lippe – Universitätsklinikum Ostwestfalen-Lippe, und er verfügt über Mitgliedschaften bei der Deutschen Gesellschaft für Geriatrie, der Deutschen Gesellschaft für Gerontologie und Geriatrie, der SIOG – International Society of Geriatric Oncology sowie der GMA – Gesellschaft für Medizinische Ausbildung.
Für diesen Beitrag wurden von den Autoren keine Studien an Menschen oder Tieren durchgeführt. Für die aufgeführten Studien gelten die jeweils dort angegebenen ethischen Richtlinien. Für Bildmaterial oder anderweitige Angaben innerhalb des Manuskripts, über die Patienten zu identifizieren sind, liegt von ihnen und/oder ihren gesetzlichen Vertretern eine schriftliche Einwilligung vor.
The supplement containing this article is not sponsored by industry.
Additional information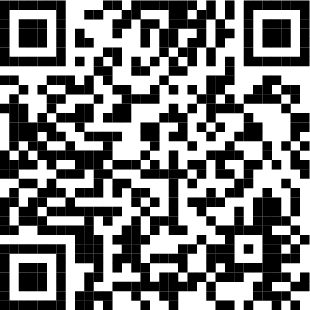 QR-Code scannen & Beitrag online lesen
Redaktion
K. Singler, Nürnberg
About this article
Cite this article
Polidori, M.C., Friedrich, C. 79/w – Sturz im Badezimmer ohne schwere Folgen. Internist (2021). https://doi.org/10.1007/s00108-021-01125-7
Schlüsselwörter
Sturzkrankheit

Sturzprävention

Osteoporose

Frakturprävention

Osteoporose, medikamentöse Therapie