Zusammenfassung
Echinokokkosen beim Menschen sind selten, ein Knochenbefall ist mit weniger als 1 % sehr selten, ein primär spinaler Befall durch Echinokokken gilt als Rarität. Wir berichten über den lumbalen und sakralen Befall durch Echinococcus multilocularis bei einem 56-jährigen männlichen Kaukasier mit sensiblen neurologischen Ausfällen und im Vordergrund stehenden tief lumbalen Rückenschmerzen. Bei Verdacht auf Spondylodiszitis als Arbeitshypothese erfolgten computertomographiegesteuerte Biopsien, die ohne Ergebnis blieben, sodass eine chirurgische Probenentnahme erfolgte. Die Diagnose des spinalen Echinokokkenbefalls konnte gestellt werden. Es wurde ein radikales chirurgisches Débridement durchgeführt und eine antihelminthische Therapie begonnen. Im vorliegenden Beitrag beschreiben wir diesen ungewöhnlichen Fall im Detail und geben eine kurze Übersicht über die aktuelle Literatur zu dieser Erkrankung.
Abstract
Echinococcus infestations are rare in humans, infestation of bone occurs in less than 1% and a primary spinal infestation is extremely rare. This article reports on a clinical case of lumbar and sacral spinal infestation by Echinococcus multilocularis in a 56-year-old male Caucasian with neurological sensory deficits and deep lumbar back pain. Due to the suspicion of spondylodiscitis a computer tomography-guided biopsy was carried out without success, so that a sample was surgically obtained. The diagnosis of a spinal Echinococcus infestation could be made. A radical surgical débridement was carried out and anthelminthic treatment was started. This article describes this unusual case in detail and gives a brief summary of the current literature on this disease.
Access options
Buy single article
Instant access to the full article PDF.
US$ 39.95
Tax calculation will be finalised during checkout.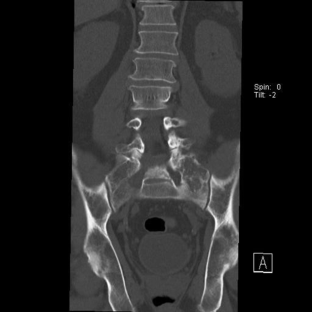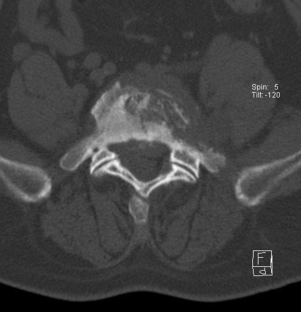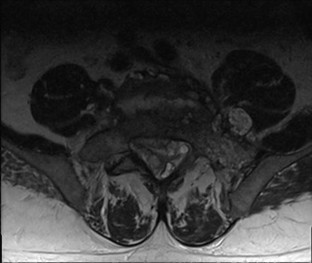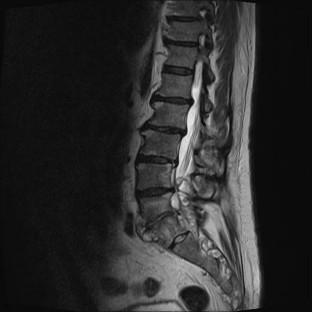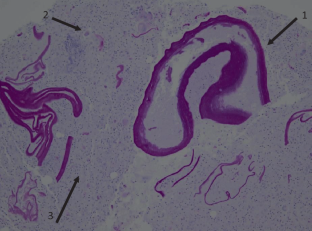 Ethics declarations
Interessenkonflikt
H. Meinig, A. Hasenfus, und M. Stojkovic geben an, dass kein Interessenkonflikt besteht. U. Heiler bekam Reiseunterstützung durch Synthes Spine, M. Ruf erhielt Honorare für Vorträge von DePuy, Medtronic, NuVasive. T. Pitzen erhielt Honorare für Vorträge und Hospitantenbetreuung von B. Braun, DePuy, Medtronic, NuVasive.
Für diesen Beitrag wurden von den Autoren keine Studien an Menschen oder Tieren durchgeführt. Für die aufgeführten Studien gelten die jeweils dort angegebenen ethischen Richtlinien. Für Bildmaterial oder anderweitige Angaben innerhalb des Manuskripts, über die Patienten zu identifizieren sind, liegt von ihnen und/oder ihren gesetzlichen Vertretern eine schriftliche Einwilligung vor.
Additional information
Redaktion
H. Haller, Hannover (Schriftleitung)
B. Salzberger, Regensburg
C.C. Sieber, Nürnberg
About this article
Cite this article
Heiler, U., Ruf, M., Meinig, H. et al. Tief lumbaler Rückenschmerz und sensible neurologische Ausfälle bei einem 56-jährigen Patienten. Internist (2021). https://doi.org/10.1007/s00108-021-01018-9
Schlüsselwörter
Wirbelsäule

Echinococcus multilocularis

Débridement

Osteomyelitis

Albendazol
Keywords
Spine

Echinococcus multilocularis

Debridement

Osteomyelitis

Albendazole