Zusammenfassung
Lipodystrophie(LD)-Erkrankungen sind eine Gruppe seltener und heterogener Krankheiten, die als gemeinsames Merkmal einen angeborenen Mangel oder einen erworbenen Verlust an Fettgewebe haben. Durch die daraus resultierende Störung des Stoffwechsels entwickeln sich teilweise schwerwiegende Folgen, wie Hypertriglyzeridämie, ausgeprägte Insulinresistenz und frühmanifester Typ-2-Diabetes, rezidivierende Pankreatitiden, Fettlebererkrankung und Leberfibrose. Lipodystrophien sind klinisch am komplett fehlenden subkutanen Fettgewebe oder an einem auffälligen Körperfettverteilungsmuster erkennbar. Eine Acanthosis nigricans bei schlanken Personen, ein hoher Nüchterntriglyzeridspiegel und erhöhte Konzentrationen der Leberenzyme sowie eine positive Pankreatitisanamnese können Hinweise auf eine LD sein.
Abstract
Lipodystrophy (LD) syndromes are a group of rare and heterogeneous diseases characterized by a congenital deficiency or acquired loss of adipose tissue. Due to the resulting disorder of metabolism, sometimes severe sequelae can develop, such as hypertriglyceridemia, marked insulin resistance and early manifestation of type 2 diabetes, recurrent pancreatitis, fatty liver disease and liver fibrosis. Lipodystrophies are clinically recognizable due to the complete lack of subcutaneous adipose tissue or a conspicuous pattern of the distribution of body fat. Acanthosis nigricans in slimly built persons, a high fasting triglyceride level and elevated concentrations of liver enzymes as well as a positive history of pancreatitis can be indications of LD.
This is a preview of subscription content, log in to check access.
Access options
Buy single article
Instant access to the full article PDF.
US$ 39.95
Price includes VAT for USA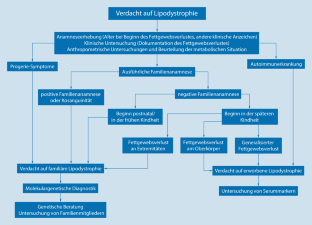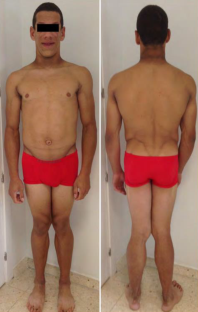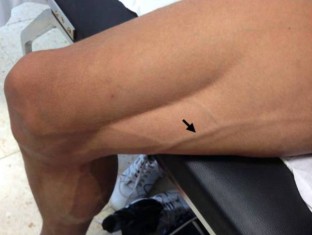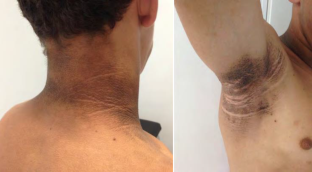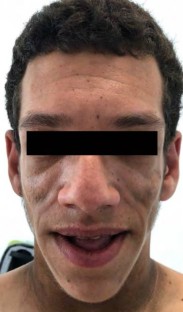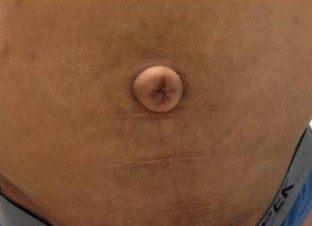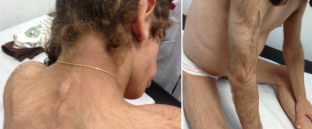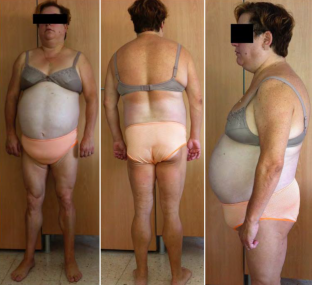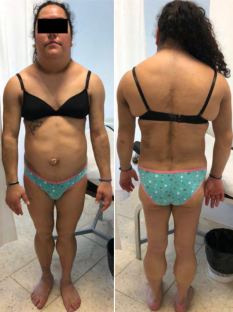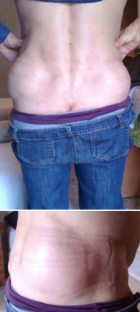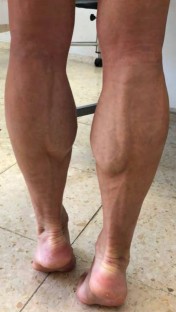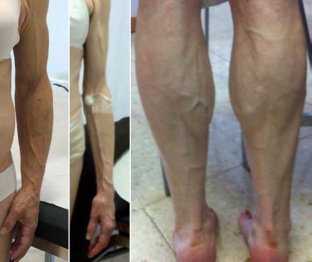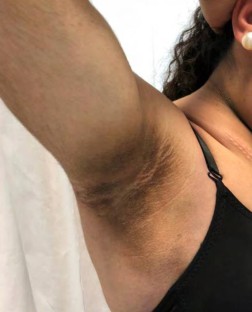 Danksagung
Für die Überlassung von Patientenfotos danken wir Herrn Prof. Dr. David Araújo-Vilar, Universität Santiago de Compostella, Spanien. Wir danken David Araújo-Vilar, Sofía Sánchez-Iglesias, Cristina Guillín-Amarelle, Antia Fernández-Pombo für die Überlassung der Broschüre Guía Práctica para el Diagnóstico y Tratamiento de las Lipodistrofias Infrecuentes. Herausgegeben von AELIP © 2018. Herausgeber: Naca Eulalia Pérez de Tudela Cánovas, Juan Carrión Tudela, David Araújo-Vilar. ISBN: 978-84-09-06483‑0. Aus dieser Broschüre sind zahlreiche Anregungen für diesen Beitrag entstanden.
Ethics declarations
Interessenkonflikt
M. Wabitsch und J. v. Schnurbein geben an, dass kein Interessenkonflikt besteht.
Für diesen Beitrag wurden von den Autoren keine Studien an Menschen oder Tieren durchgeführt. Für die aufgeführten Studien gelten die jeweils dort angegebenen ethischen Richtlinien. Für Bildmaterial oder anderweitige Angaben innerhalb des Manuskripts, über die Patienten zu identifizieren sind, liegt von ihnen und/oder ihren gesetzlichen Vertretern eine schriftliche Einwilligung vor.
Additional information
Redaktion
Prof. Dr. J.R. Schäfer, Marburg
About this article
Cite this article
Wabitsch, M., v. Schnurbein, J. Seltene Erkrankungen am Fettgewebe erkennen. Internist (2020). https://doi.org/10.1007/s00108-020-00864-3
Schlüsselwörter
Lipodystrophie, kongenital, generalisiert

Lipodystrophie, familiär, partiell

Hypertriglyzeridämie

Insulinresistenz

Lebersteatose
Keywords
Lipodystrophy, congenital generalized

Lipodystrophy, familial partial

Hypertriglyceridemia

Insulin resistance

Liver steatosis