Abstract
Mechanically induced vibration wood fusion welding techniques can also be used to obtain wood surface finishes of increased surface hardness and performance in presence of polymerizing unsaturated oils such as sunflower oil, or other polymerizing finishes. Wood surface hardness values more than double than those for the untreated control timber can be obtained by this method. This result is obtained due to two effects induced by the sharp increase in temperature induced by the mechanical welding vibration (i) the polymerization to a hardened network of the unsaturated oil and (ii) the densification proven to occur in the surface layer of the timber during mechanically-induced vibration-welding. The first of these effects predominates at shorter welding times while at slightly longer welding times both effects occur with the second one progressively becoming the bigger contributor. In the latter case the some μm thin densified surface is a surface composite formed by the networked unsaturated oil permeating the wood fibre/fused lignin composite.
Zusammenfassung
Mechanisch induzierte Vibrations-Schweiß-Techniken bei Holz können ebenso angewandt werden, um Holzdeckschichten von erhöhter Härte und Widerstandsfähigkeit in Gegenwart von polymeren ungesättigten Ölen, wie z.B. Sonnenblumenöl, oder anderen polymerisierenden Beschichtungen zu erhalten. Auf diese Weise lassen sich mehr als doppelt so hohe Härtewerte für Oberflächenschichten von Holz erreichen, als für Kontrollproben von unbehandeltem Holz. Dieses Ergebnis ist die Folge von zwei Einflüssen, welche durch den steilen Temperaturanstieg der mechanischen Schweißvibration hervorgerufen werden (i) die Einwirkung der Polymerisierung auf ein gehärtetes Netzwerk des ungesättigten Öls, und (ii) durch die Verdichtung, welche nachweislich in Deckschichten von Schnittholz während des mechanisch induzierten Vibrationsschweißvorgangs auftritt. Erster überwiegt bei kurzen Schweißzeiten, während bei etwas längeren Schweißzeiten beide Einflüsse auftreten, wobei der zweite sich nach und nach zum stärkeren Faktor entwickelt. In letzterem Fall stellt die einige μm dünne, verdichtete Oberfläche einen Oberflächenverbund dar, welcher dadurch entsteht, dass das vernetzte ungesättigte Öl die faserverschmolzene Ligninmasse durchdringt.
This is a preview of subscription content,
to check access.
Access this article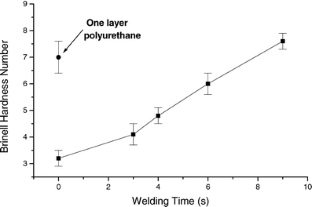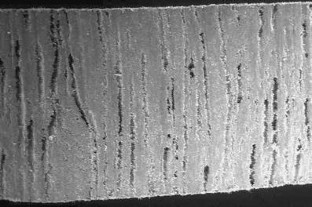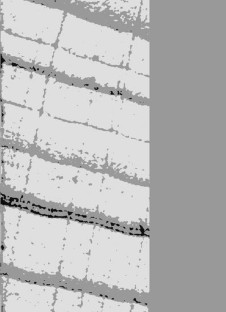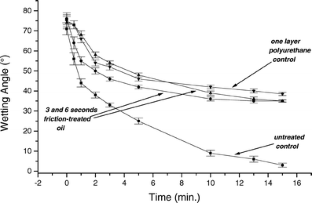 Similar content being viewed by others
References
Decoux V, Varcin E, Leban J-M (2004) Relationships between the intra-ring wood density assessed by X-ray densitometry and optical anatomical measurements in conifers. Consequences for the cell wall apparent density determination. Ann For Sci 61:251–262

Gfeller B, Zanetti M, Properzi M, Pizzi A, Pichelin F, Lehmann M, Delmotte L (2003) Wood bonding by vibrational welding. J Adhes Sci Technol 17(11):1425–1590

Gfeller B, Pizzi A, Zanetti M, Properzi M, Pichelin F, Lehmann M, Delmotte L (2004) Solid wood joints by in situ welding of structural wood constituents. Holzforschung 58(1):45–52

Leban J-M, Pizzi A, Wieland S, Zanetti M, Properzi M, Pichelin F (2003) X-ray microdensitometry analysis of vibration-welded wood. J Adhes Sci Technol 13:673–685

Mothe F, Duchanois G, Zannier B, Leban J-M (1998) Analyse microdensitométrique appliquée au bois: méthode de traitement des données utilisée à l'INRA-ERQB (programme Cerd). Ann Sci For 53(3):301–313

Norme Française NF B51–126 (1976) Brinell hardness for wood fiberboard.

Pizzi A (1990) Extended durability by chemical fixation of unsaturated alkyd surface finishes to wood. Holzforschung Holzverwertung 42(6):107–109

Pizzi A (1993) A new approach to non-toxic, wide-spectrum, ground-contact wood preservatives, Part 1: approach and reaction mechanisms. Holzforschung 47: 253–260
About this article
Cite this article
Pizzi, A., Leban, J.M., Zanetti, M. et al. Surface finishes by mechanically induced wood surface fusion. Holz Roh Werkst 63, 251–255 (2005). https://doi.org/10.1007/s00107-004-0569-8
Published:

Issue Date:

DOI: https://doi.org/10.1007/s00107-004-0569-8
Keywords