Access options
Buy single article
Instant access to the full article PDF.
USD 39.95
Price includes VAT (USA)
Tax calculation will be finalised during checkout.
Notes
1.

Global Burden of Disease Hearing Loss Expert Group.
Literatur
1.

Brusis T (2015) Aus der Gutachtenpraxis: Vereinfachte Berechnung des prozentualen Hörverlustes aus dem Sprachaudiogramm nach der Tabelle von Boenninghaus und Röser. Laryngorhinootologie 94:772–774

2.

Brusis T (2017) Aus der Gutachtenpraxis: Anpassung der Drei-Frequenz-Tabelle von Röser (1980) an die Bedeutung des Gehörs in der heutigen Arbeitswelt. Laryngorhinootologie 96:625–627

3.

Brusis T (2017) Aus der Gutachtenpraxis: Einteilung der Schwerhörigkeit nach WHO-Kriterien. Laryngorhinootologie 96:45–46

4.

Brusis T (2018) WHO-Klassifikation der Schwerhörigkeit: Ein Sparmodell der Krankenkassen. Missachtung des BSG-Urteils vom 17. Dezember 2009. Tinnitus Forum 2018(1):24–27

5.

Brusis T, Mehrtens G (1981) Vor- und Nachschaden bei Lärmschwerhörigkeit. Laryngorhinootologie 60:168–177

6.

Bundesministerium für Arbeit und Soziales (2020) Versorgungsmedizin-Verordnung – VersMedV – Versorgungsmedizinische Grundsätze (Anlage zu Paragraph 2)

7.

DGHNO-HC (2020) S2k-Leitlinie: Cochlea-Implantat Versorgung. Arbeitsgemeinschaft der Wissenschaftlichen Medizinischen Fachgesellschaften, Düsseldorf

8.

DGHNO-KHC Präsidium (2018) Weißbuch Cochlea-Implantat (CI)-Versorgung und -Register: Empfehlungen zur Qualitätssicherung in der Versorgung von Patienten mit einem Cochlea-Implantat in Deutschland. DGHNO-KHC, Bonn

9.

Feldmann H, Brusis T (2019) Das Gutachten des Hals-Nasen-Ohren-Arztes, 8. Aufl. Thieme, Stuttgart

10.

Fritze J, Breuer J, Popa A, Scholtysik D, Seifert J, Wich M (2022) Die ärztliche Begutachtung. Springer Nature, Heidelberg

11.

Humes LE (2019) The World Health Organization's hearing-impairment grading system: an evaluation for unaided communication in age-related hearing loss. Int J Audiol 58:12–20

12.

Jacob R, Stelzig Y (2013) Cochleaimplantatversorgung in Deutschland. HNO 61:5–11

13.

Ludolph E, Schürmann J, Gaidzik P (2021) Kursbuch der ärztlichen Begutachtung. ecomed MEDIZIN, Landsberg

14.

Michel O (2014) Die Beurteilung der Normalhörigkeit in der Hals-Nasen-Ohren-ärztlichen Begutachtung. HNO 62:382–384

15.

Michel O (2014) Grade der Normalhörigkeit. HNO 62:664–666

16.

Schönberger A, Mehrtens G, Valentin H (2017) Arbeitsunfall und Berufskrankheit. Rechtliche und medizinische Grundlagen für Gutachter, Sozialverwaltung, Berater und Gerichte. Erich Schmidt, Berlin

17.

Stevens G, Flaxman S, Brunskill E, Mascarenhas M, Mathers CD, Finucane M et al (2011) Global and regional hearing impairment prevalence: an analysis of 42 studies in 29 countries. Eur J Public Health 23:146–152

18.

WHO (2021) World report on hearing. World Health Organization, Geneva, S 1–272

19.

WHO (2018) International classification of functioning, disability and health (ICF). https://www.who.int/standards/classifications/international-classification-of-functioning-disability-and-health. Zugegriffen: 14. Sept. 2021
Ethics declarations
Interessenkonflikt
O. Michel gibt an, dass kein Interessenkonflikt besteht.
Additional information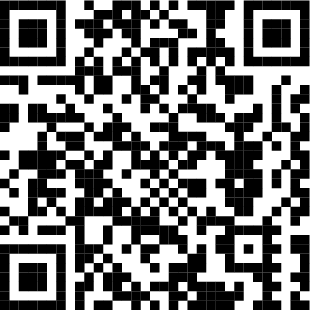 QR-Code scannen & Beitrag online lesen
Redaktion
O. Michel, Brüssel
About this article
Cite this article
Michel, O. Die neue WHO-Klassifikation der Schwerhörigkeit: Was hat sich 2021 geändert?. HNO 69, 927–930 (2021). https://doi.org/10.1007/s00106-021-01112-2
Accepted:

Published:

Issue Date: