Access options
Buy single article
Instant access to the full article PDF.
US$ 39.95
Tax calculation will be finalised during checkout.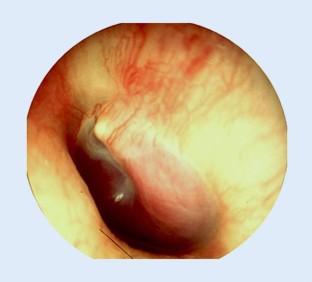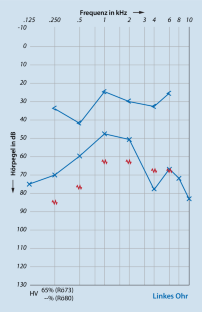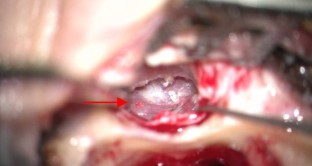 Literatur
1.

Offergeld C, Brase C, Yaremchuk S, Mader I, Rischke HC, Gläsker S, Schmid KW, Wiech T, Preuss SF, Suárez C et al (2012) Head and neck paragangliomas: clinical and molecular genetic classification. Clinics 67(Suppl 1):19–28. https://doi.org/10.6061/clinics/2012(sup01)05

2.

Sykes JM, Ossoff RH (1986) Paragangliomas of the head and neck. Otolaryngol Clin North Am 19(4):755–767

3.

Eisenhofer G, Lenders JW, Siegert G, Bornstein SR, Friberg P, Milosevic D, Mannelli M, Linehan WM, Adams K, Timmers HJ et al (2012) Plasma methoxytyramine: a novel biomarker of metastatic pheochromocytoma and paraganglioma in relation to established risk factors of tumour size, location and SDHB mutation status. Eur J Cancer 48(11):1739–1749

4.

Crona J, Taieb D, Pacak K (2017) New perspectives on pheochromocytoma and paraganglioma: toward a molecular classification. Endocr Rev 38(6):489–515. https://doi.org/10.1210/er.2017-00062:10.1210/er.2017-00062

5.

Björklund P, Pacak K, Crona J (2016) Precision medicine in pheochromocytoma and paraganglioma: current and future concepts. J Intern Med 280(6):559–573. https://doi.org/10.1111/joim.12507
Ethics declarations
Interessenkonflikt
A.-K. Rauch, C. Boedeker und C. Offergeld geben an, dass kein Interessenkonflikt besteht.
Für diesen Beitrag wurden von den Autoren keine Studien an Menschen oder Tieren durchgeführt. Für die aufgeführten Studien gelten die jeweils dort angegebenen ethischen Richtlinien.
Additional information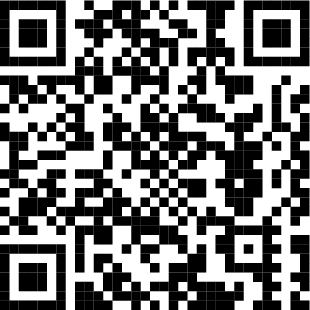 QR-Code scannen & Beitrag online lesen
Redaktion
T. Eichhorn, Cottbus
M. Herzog, Cottbus
M. Neudert, Dresden
C. Offergeld, Freiburg
J. Zenk, Augsburg
Checkliste der erwarteten Antworten
Checkliste der erwarteten Antworten
Welche Verdachtsdiagnose stellen Sie?
Mittelohrtumor: Aufgrund des pulssynchronen Tinnitus V. a. Paragangliom (PGL); 1. Glomus tympanicum, 2. Glomus jugulare.
Welche diagnostischen Maßnahmen würden Sie veranlassen?
Vollständiger HNO-Befund
Audiogramm + Tympanogramm (ggf. Tympanogramm über Zeit; Nachweis pulsmodulierter Druckschwankungen)
Vestibularisprüfung
CT/DVT des Felsenbeins (Knochenarrosion? Status der Ossikel?)
MRT des Schädels mit KM und Angiosequenz (PGL-Entität, arterielle Versorgung, Ausdehnung?)
Welche Differenzialdiagnosen (DD) sind in Betracht zu ziehen?
DD einer Schallleitungs- bzw. kombinierten Schwerhörigkeit links: chronische Otitis media meso-/epitympanalis, Mittelohrfehlbildungen, andere Tumorentitäten (Malignome); Glomus-jugulare-Tumor/dehiszenter Bulbus jugulare (Ausschluss mittels Angio-MRT; Abb. 3)
DD zum Leitsymptom pulssynchroner Tinnitus (verifizierbar auch durch Auflegen eines Stethoskops): gefäßeinengende Schädelbasistumoren, vaskuläre Ursachen (z. B. arteriovenöse Malformationen, Aneurysmata), systemische Ursachen (ausgeprägte Anämie, intrakranieller Hypertonus)
Benennen Sie Komplikationen und deren Pathogenese.
Hörverlust
Fazialisparese
Knochenarrosion
Eher selten: Gleichgewichtsausfall, Blutung
Cave: Bei V. a. Glomus-tympanicum-Tumor (wie bei Glomus-jugulare-Tumor oder deshiszentem Bulbus jugulare) aufgrund des Blutungsrisikos keinesfalls Parazentese durchführen (Dokumentation).
Welche Therapiemöglichkeiten kennen Sie?
Operation
Radiochirurgie (Gamma-Knife)
"Watch and wait" (bei kleinen, nicht progredienten Befunden ohne klinische Symptomatik)
Welche weitere Abklärung ist erforderlich – idealerweise bereits vor Operation?
Hör- und Vestibularisprüfung
Geschmacksprüfung
Halssonographie: zum Ausschluss eines (Rezidiv‑)Glomustumors im Bereich der Karotisgabel bzw. zum Staging
Empfehlung zur genetischen Abklärung (bei multiplen Glomustumoren)
Empfehlung zur Oberbauchsonographie über den Hausarzt (zum Ausschluss weiterer Paragangliome), ggf. weitere endokrinologische/kardiologische Abklärung
Postoperativ ist welche Nachsorge durchzuführen?
Regelmäßige Hörtestkontrollen
Halssonographie
Angio-MRT des Schädels nach 6 Monaten; bei stabilem Befund bzw. Rezidivfreiheit ggf. Kontrollintervall ausdehnbar
Welche weiteren Tumoren dieser Art im Kopf-Hals-Bereich kennen Sie?
Zur Übersicht der Kopf-Hals-PGL vgl. Tab. 1.
Glomus-caroticum-Tumor
Glomus-vagale-Tumor
About this article
Cite this article
Rauch, AK., Boedeker, C. & Offergeld, C. Vorbereitung zur Facharztprüfung HNO. HNO 69, 674–678 (2021). https://doi.org/10.1007/s00106-021-01090-5
Accepted:

Published:

Issue Date:
Schlüsselwörter
Hörverlust

Glomustumor

Paragangliom

Glomus-tympanicum-Tumor

Pulssynchroner Tinnitus