Zusammenfassung
Hintergrund
Perkutane Knochenleitungshörsysteme ermöglichen über die direkte Knochenleitung einen hohen Tragekomfort und eine akustisch überlegene, weil weniger gedämpfte Übertragung. Im Lauf der Zeit wurden die Titanimplantate optimiert und die operative Technik zu einem minimalinvasiven Eingriff ohne Hautausdünnung weiterentwickelt. Diese Studie soll die Erfolgsrate der verschiedenen perkutanen Implantatsysteme untersuchen.
Material und Methode
Es handelt sich um eine retrospektive Studie an Patienten, die mit einem perkutanen implantatgetragenen Knochenleitungshörsystem im Zeitraum vom 01.01.1989 bis zum 31.12.2013 versorgt wurden. Es wurden 191 Patienten im Alter von 2 bis 81 Jahren (Durchschnitt: 36 Jahre) mit 283 perkutanen Titanimplantaten versorgt. Die mittlere Nachbeobachtungszeit betrug 5,2 Jahre.
Ergebnisse
Die Erfolgsrate bezüglich Osseointegration betrug 92,6 % und variierte für verschiedene Implantatsysteme von 90,5 bis 100 % (p = 0,6). Bei Kindern und Jugendlichen lag die Erfolgsrate bei 86,8 % gegenüber 95,2 % bei Erwachsenen (p = 0,023). Bei 185 Patienten wurde die klassische Hautausdünnung ganz überwiegend mit der Dermatomtechnik durchgeführt. Die Linear-Incision-Technik wurde in 3,8 % und die Nichtausdünnungstechnik in 3,7 % der Fälle eingesetzt. Revisionen wegen Weichteilproblemen erfolgten in 4,2 % der Fälle.
Schlussfolgerung
Die Erfolgsraten sind bei Erwachsenen signifkant höher als bei Kindern und Jugendlichen. Sie verbessern sich mit der Entwicklung neuer Systeme, allerdings ohne statistische Signifikanz. State of the Art ist heute der minimalinvasive Eingriff ohne Hautausdünnung.
Abstract
Background
By virtue of direct bone conduction, percutaneous bone-anchored hearing implants offer a high level of wearing comfort, as well as audiologically superior signal transmission due to less dampening. Over the years, titanium implants have been optimized and the surgical technique developed into a minimally invasive intervention without soft tissue reduction. This study aims to investigate the success rates of the various percutaneous implant systems.
Materials and methods
This retrospective study includes 191 patients who received a total of 283 percutaneous titanium implants for bone conduction hearing systems during the period from 01.01.1989 until 31.12.2013. Patient age ranged from 2 to 81 years (mean 36 years). The mean follow-up duration was 5.2 years.
Results
The overall osseointegration success rate was 92.6 % and ranged from 90.5 to 100 % for the various implant systems (p = 0.6). For children and adolescents, the success rate was 86.8 %, compared to 95.2 % in adults (p = 0.023). Classical soft tissue reduction was received by 185 patients, mainly via the dermatome technique. The linear incision technique was used in 3.8 % of cases and the technique without soft tissue reduction in 3.7 % of cases. Revision surgery for soft tissue problems was performed in 4.2 % of cases.
Conclusion
Success rates in adults were significantly higher than those in children and adolescents. Although success rates improved with the development of new systems, this did not reach statistical significance. Minimally invasive surgery without soft tissue reduction is considered state of the art.
Access options
Buy single article
Instant access to the full article PDF.
USD 39.95
Price excludes VAT (USA)
Tax calculation will be finalised during checkout.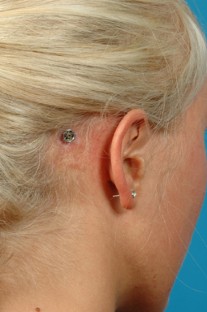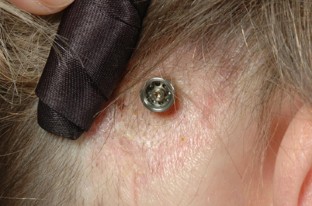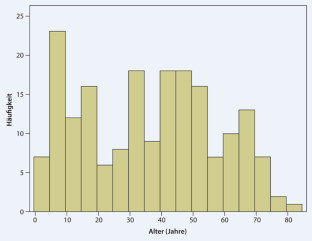 Literatur
Canis M, Ihler F, Blum J, Matthias C (2013) CT-assisted navigation for retrosigmoidal implantation of the Bonebridge. HNO 61:1038–1044

Wolf MJ de, Hol MK, Huygen PL et al (2008) Clinical outcome of the simplified surgical technique for BAHA implantation. Otol Neurotol 29:1100–1108

Dun CA, Wolf MJ de, Hol MK et al (2011) Stability, survival, and tolerability of a novel baha implant system: six-month data from a multicenter clinical investigation. Otol Neurotol 32:1001–1007

Faber HT, Dun CA, Nelissen RC et al (2013) Bone-anchored hearing implant loading at 3 weeks: stability and tolerability after 6 months. Otol Neurotol 34:104–110

Federspil PA (2009) Bone anchored hearing aids (BAHA). HNO 57:216–222

Federspil PA, Plinkert PK (2002) Knochenverankerte Hörgeräte immer beidseitig! HNO 50:405–409

Federspil PA, Tretbar SH, Bohlen FH et al (2010) Measurement of skull bone thickness for bone-anchored hearing aids: an experimental study comparing both a novel ultrasound system (SonoPointer) and computed tomographic scanning to mechanical measurements. Otol Neurotol 31:440–446

Granström G (2000) Osseointegrated implants in children. Acta Otolaryngol Suppl 543:118–121

Håkansson B, Tjellström A, Rosenhall U (1984) Hearing thresholds with direct bone conduction versus conventional bone conduction. Scand Audiol 13:3–13

Hölzl M, Caffier P, Jungk J et al (2007) Das Ti-Epiplating-System fur die Knochenverankerung von Hörhilfen. Laryngorhinootologie 86:193–199

Hultcrantz M (2011) Outcome of the bone-anchored hearing aid procedure without skin thinning: a prospective clinical trial. Otol Neurotol 32:1134–1139

Husseman J, Szudek J, Monksfield P et al (2013) Simplified bone-anchored hearing aid insertion using a linear incision without soft tissue reduction. J Laryngol Otol 127(Suppl 2):S33–S38

Lanis A, Hultcrantz M (2013) Percutaneous osseointegrated implant surgery without skin thinning in children: a retrospective case review. Otol Neurotol 34:715–722

Larsson A, Wigren S, Andersson M et al (2012) Histologic evaluation of soft tissue integration of experimental abutments for bone anchored hearing implants using surgery without soft tissue reduction. Otol Neurotol 33:1445–1451

Lee CE, Christensen L, Richter GT, Dornhoffer JL (2011) Arkansas BAHA experience: transcalvarial fixture placement using osseointegration surgical hardware. Otol Neurotol 32:444–447

Lloyd S, Almeyda J, Sirimanna KS et al (2007) Updated surgical experience with bone-anchored hearing aids in children. J Laryngol Otol 121:826–831

McDermott AL, Williams J, Kuo M et al (2009) The birmingham pediatric bone-anchored hearing aid program: a 15-year experience. Otol Neurotol 30:178–183

Priwin C, Granstrom G (2005) The bone-anchored hearing aid in children: a surgical and questionnaire follow-up study. Otolaryngol Head Neck Surg 132:559–565

Seemann R, Liu R, Di Toppa J (2004) Results of pediatric bone-anchored hearing aid implantation. J Otolaryngol 33:71–74

Smith TJ, Galm A, Chatterjee S et al (2006) Modulation of the soft tissue reactions to percutaneous orthopaedic implants. J Orthop Res 24:1377–1383

Strenger T, Stark T (2012) The application of implantable hearing aids using the Vibrant Soundbridge as an example. HNO 60:169–176 (quiz 176–178)

Tjellström A, Håkansson B, Granström G (2001) Bone-anchored hearing aids: current status in adults and children. Otolaryngol Clin North Am 34:337–364

Tjellstrom A, Lindstrom J, Hallen O et al (1981) Osseointegrated titanium implants in the temporal bone. A clinical study on bone-anchored hearing aids. Am J Otol 2:304–310

Zeitoun H, De R, Thompson SD, Proops DW (2002) Osseointegrated implants in the management of childhood ear abnormalities: with particular emphasis on complications. J Laryngol Otol 116:87–91
Einhaltung ethischer Richtlinien
Interessenkonflikt. P.A. Federspil führt Operationskurse mit Unterstützung der Fa. Cochlear und der Fa. Medicon durch. P.A. Federspil und M.H. Schneider waren bei der Entwicklung des Implantatsystems der Fa. Medicon beteiligt. P.A. Federspil hat Reisekostenunterstützung von den Firmen Cochlear und Oticon Medical erhalten. A. Koch und K. Zaoui geben an, dass kein Interessenkonflikt besteht.
Alle im vorliegenden Manuskript beschriebenen Untersuchungen am Menschen wurden mit Zustimmung der zuständigen Ethik-Kommission, im Einklang mit nationalem Recht sowie gemäß der Deklaration von Helsinki von 1975 (in der aktuellen, überarbeiteten Fassung) durchgeführt. Von allen beteiligten Patienten liegt eine Einverständniserklärung vor.
Alle Patienten, die über Bildmaterial oder anderweitige Angaben innerhalb des Manuskripts zu identifizieren sind, haben hierzu ihre schriftliche Einwilligung gegeben. Im Falle von nicht mündigen Patienten liegt die Einwilligung eines Erziehungsberechtigen oder des gesetzlich bestellten Betreuers vor.
Additional information
Philipp A. Federspil ist der Präsident der Internationalen Assoziation für chirurgische Prothetik und Epithetik I.A.S.P.E.
About this article
Cite this article
Federspil, P., Koch, A., Schneider, M. et al. Perkutane Titanimplantate für Knochenleitungshörgeräte. HNO 62, 490–497 (2014). https://doi.org/10.1007/s00106-014-2882-9
Published:

Issue Date:

DOI: https://doi.org/10.1007/s00106-014-2882-9
Schlüsselwörter
Hörgeräte

Knochenleitung

Perkutane Hörsysteme

Osseointegration

Knochenverankertes Hörimplantat
Keywords
Hearing aids

Bone conduction

Percutaneous hearing system

Osseointegration

Bone-anchored hearing implant