Zusammenfassung
Historische und aktuelle Entwicklungen von Ansätzen zur Behandlung chronisch obstruktiver Tubenfunktionsstörungen werden umrissen. Dazu gehören der Tubenkatheterismus sowie die Tubenbougierung, aber auch Neuentwicklungen wie die Lasertuboplastie und Dilatation der Tuba Eustachii mit dem Bielefelder Ballonkatheter. Bei der Bielefelder Ballondilatation der Tuba Eustachii wird transnasal-endoskopisch ein Ballonkatheter über das pharyngeale Tubenostium in den kartilaginären Anteil der Tuba Eustachii eingeführt und der Ballon mit einem Druck von 10 bar für 2 min dilatiert. Bis zum Januar 2013 wurden 351 Patienten in der Klinik für Hals-, Nasen- und Ohrenheilkunde, Kopf- und Halschirurgie am Klinikum Bielefeld behandelt. Der Tubenscore betrug präoperativ 2,1 (± 1,8 Standardabweichung, SD) und 12 Monate postoperativ 6,07 (± 2,6 SD). Dabei waren 87 % Patienten subjektiv mit der Verbesserung der chronisch obstruktiven Funktionsstörung zufrieden. Diese Ergebnisse zeigen, dass es sich bei der Bielefelder Ballondilatation um ein effektives und nebenwirkungsarmes Therapieverfahren zur Verbesserung der Tubenfunktion und Ohrbelüftung handelt.
Abstract
This paper reviews the past and present developments in the treatment of chronic obstructive eustachian tube dysfunction. Alongside tube catheterization and bougie insertion, modern approaches such as laser eustachian tuboplasty and balloon eustachian tuboplasty (BET) are described. In BET, transnasal endoscopic insertion via the pharyngeal ostium places a balloon catheter in the cartilaginous portion of the eustachian tube. This is then dilated to a pressure of 10 bar for 2 min. Up until January 2013, 351 chronic obstructive eustachian tube dysfunction patients had been treated in our department using BET. The average preoperative eustachian tube score was 2.1 (± 1.8 standard deviation, SD); 12 months postoperatively it was 6.1 (± 2.6 SD). Of these patients, 87% expressed satisfaction with the improvement in chronic obstructive dysfunction. These results demonstrate that BET is a safe and effective treatment for improving eustachian tube function and ear ventilation.
Access options
Buy single article
Instant access to the full article PDF.
US$ 39.95
Tax calculation will be finalised during checkout.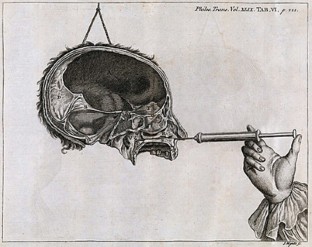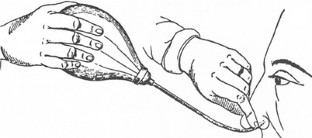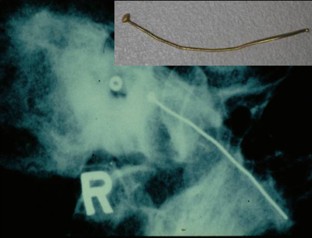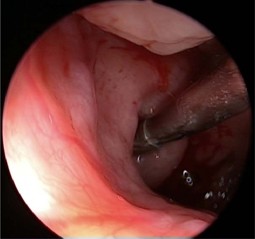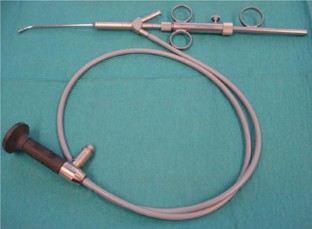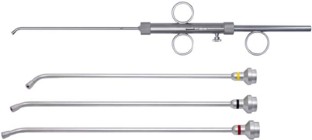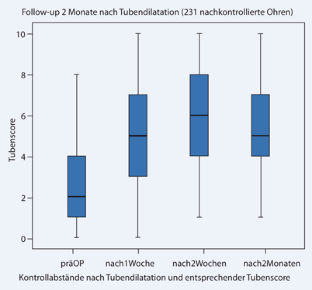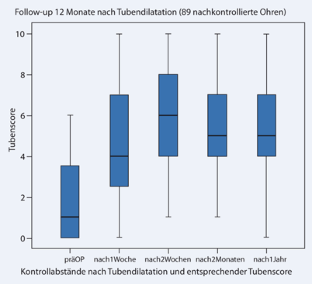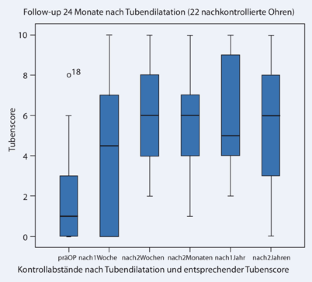 Literatur
1.

Brusis T, Luckhaupt H (1996) Der Trommelfellstich. Zur Geschichte von Parazentese und Paukenröhrchen. Laryngorhinootologie 75(3):178–183

2.

Feldmann H (2003) Bilder aus der Geschichte der Hals-Nasen-Ohren-Heilkunde. Median-Verlag von Killisch-Horn GmbH, Heidelberg

3.

House WF, Glasscock ME 3rd, Miles J (1969) Eustachian tuboplasty. Laryngoscope 79(10):1765–1782

4.

Itrad JMG (1922) Die Krankheiten des Ohres und des Gehörs. Verlag des Landes- Industrie- Comtoirs, Weimar

5.

Kramer W (1867) Die Erkenntnis und Heilung der Ohrenkrankheiten. Verlag von August Hirschwald, Berlin

6.

Lieberum B, Jahnke K (1996) Golden tube wire for temporary or permanent implantation. HNO 44(3):140–142

7.

Ockermann T, Reineke U, Upile T et al (2010) Baloondilatation eustachian tuboplasty: a feasibility study. Otol Neurotol 31(7):1100–1103

8.

Ockermann T, Reineke U, Upile T et al (2010) Baloondilatation eustachian tuboplasty: a clinical study. Laryngoscope 120(7):1411–1416

9.

Poe DS, Grimmer JF, Metson R (2007) Laser eustachian tuboplasty: two-year results. Laryngoscope 117(2):231–237

10.

Poe DS, Hanna BM (2011) Balloon dilation of the cartilaginous portion of the eustachian tube: initial safety and feasibility analysis in a cadaver model. Am J Otolaryngol 32(2):115–123

11.

Poe DS, Silvola J, Pyykkö I (2011) Balloon dilation of the cartilaginous eustachian tube. Otolaryngol Head Neck Surg 144(4):563–569

12.

Politzer A (1907) Geschichte der Ohrenheilkunde, Bd 1 und 2. Enke, Stuttgart

13.

Politzer A (1863) Über ein neues Heilverfahren gegen Schwerhörigkeit in Folge von Unwegsamkeit der Eustachischen Ohrtrompete. Wien Med Wochenschr 13:83–90,102–104

14.

Schrom T, Kläring S, Sedlmaier B (2007) Therapie chronischer Tubenfunktionsstörungen. HNO 55(11):871–875

15.

Sudhoff H, Ockermann T, Mikolajczyk R et al (2009) Clinical and experimental considerations for evaluation of eustachian tube physiology. HNO 57(5):428–435

16.

Wullstein H (1960) Eustachian tube in tympanoplasty. AMA Arch Otolaryngol 71:408–411
Interessenkonflikt
Der korrespondierende Autor weist für sich und seine Koautoren auf folgende Beziehung(en) hin: Beratungs- und Referententätigkeit, Honorare, Reisekostenübernahmen der Fa. Spiggle und Theis.
About this article
Cite this article
Sudhoff, H., Schröder, S., Reineke, U. et al. Therapie chronisch obstruktiver Funktionsstörungen der Tuba Eustachii. HNO 61, 477–482 (2013). https://doi.org/10.1007/s00106-013-2691-6
Schlüsselwörter
Tubendilatation

Mittelohr

Schwerhörigkeit

Ballondilatation

Geschichte
Keywords
Balloon eustachian tuboplasty

Middle ear

Hearing loss

Balloon dilatation

History