Zusammenfassung
Die Primärinfektion durch das Epstein-Barr-Virus führt bei Immunkompetenz des Organismus zu einer infektiösen Mononukleose mit der Trias diphtheroide Angina—Lymphknotenvergrößerungen im Halsbereich—Hepatosplenomegalie. Der Erkrankungsgipfel liegt zwischen dem 15. und 25. Lebensjahr. Die Erkrankung kann mehrere Organe gleichzeitig befallen und erfordert daher ggf. eine interdisziplinäre Diagnostik. Für die Differenzialdiagnostik sind ein Differenzialblutbild sowie der "EBV-Schnelltest" erforderlich. Die Bestimmung der IgM-Antikörper ist beweisend für das Vorliegen einer aktiven Infektion. Eine Sonographie des Abdomens gibt Aufschluss über weitere Organbeteiligungen. In den meisten Fällen heilt die Erkrankung folgenlos aus. Akute Verläufe lassen sich in der überwiegenden Mehrzahl der Fälle medikamentös beherrschen. Beim Versagen der symptomatischen Behandlung kann bei einer pharyngealen Atemwegsobstruktion eine Tonsillektomie erforderlich sein. Die operative Therapie der Erkrankung ist darüber hinaus obsolet. Im Allgemeinen ist die Prognose der Erkrankung gut. Schwere Verläufe und Komplikationen sind die Ausnahme.
Abstract
The primary infection with Epstein-Barr virus in an immunocompetent individual leads to infectious mononucleosis with symptoms of diphtheroid angina, lymph node swelling in the neck and hepatosplenomegaly. The most common age of infection lies between 15 and 25 years. The illness can affect a number of organs simultaneously and thus requires interdisciplinary diagnostics. For differential diagnosis, a differential blood analysis and a EBV quick test are required. The presence of IgM antibodies demonstrates the presence of the infection. Ultrasound of the abdomen can be made to determine the involvement of additional organs. In most cases, recovery occurs without complications. Acute cases can usually be handled successfully with medication. If symptomatic treatment fails, pharyngeal airway obstruction is possible and a tonsillectomy may be necessary. Otherwise, surgical treatment is obsolete. Generally, the prognosis is good. Severe courses and complications are rare.
Access options
Buy single article
Instant access to the full article PDF.
US$ 39.95
Tax calculation will be finalised during checkout.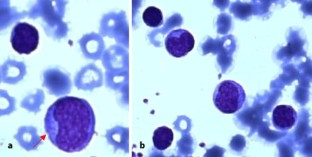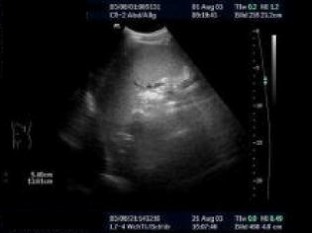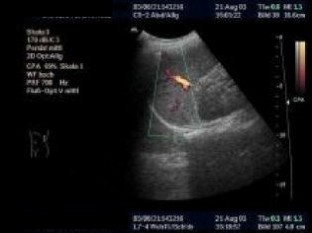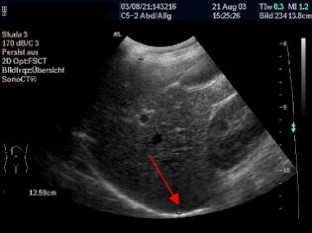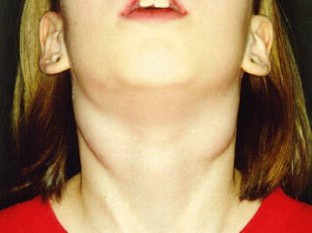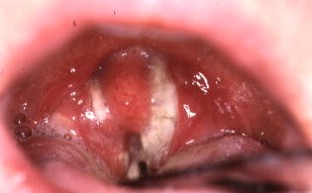 Literatur
1.

Pfeiffer E (1889) Das Drüsenfieber. Jahrb Kinderheilkd 29: 257

2.

Burkitt DA (1958) Sarkoma involving the jaw in African children. Br J Surg 46: 218–224

3.

Epstein MA, Barr YM (1964) Cultivation in vitro of human fibroblasts from Burkitt's malignant lymphoma. Lancet 1: 252–253

4.

Epstein MA, Barr YM (1964) Virus particles in cultured lymphoblasts from Burkitt's lymphoma. Lancet 1: 702–703

5.

Epstein MA, Barr YM, Achong BG (1965) Studies with Burkitt's lymphoma. Wistar Inst Symp Monog 4: 69–72

6.

Henle G, Henle W (1966) Immunfluorescence in cells derived from Burkitt's lymphoma. J Bacteriol 91: 1248–1256

7.

Henle G, Henle W, Diehl V (1968) Relation of Burkitt's tumor-associated herpes-type virus to infectious mononucleosis. Proc Natl Acad Sci U S A 59: 94–101

8.

Rickinson AB, Kieff E (1996) Fields virology. Fields BN, Knipe DM, Howley PM (eds) Third edition. Lippincot-Raven Publishers, Philadelphia, pp 2397–2446

9.

Gärtner BC, Müller-Lantzsch N (2001) Epstein-Barr-Virus-Infektionen: Mononukleose und EBV-assoziierte maligne Erkrankungen. In: Köhler W, Eggers HJ, Fleischer B, Marre R, Pfister H, Pulverer G (Hrsg) Medizinische Mikrobiologie. Urban & Fischer, München

10.

Frade R, Barel M, Ehlin-Henriksson B, Klein G (1985) Gp140, the C3 s receptor of human B lymphocytes, is also the Epstein-Barr virus receptor. Proc Natl Acad Sci U S A 82: 1490–1493

11.

Watry D, Hedrick JA, Siervo S, Rhodes G, Lamberti JJ, Lambris JD, Tsoukas CD (1991) Infection of human thymocytes by Epstein-Barr virus. J Exp Med 173: 971–980

12.

Weidauer H (2001) Speichel als Keimüberträger. Laryngo-Rhino-Otol 80 [Suppl 1]: 26–60

13.

Popow-Kraupp T (2000) Rhinoviren. In: Marre R, Mertens T, Trautmann M, Vanek E (Hrsg) Klinische Infektologie. Urban & Fischer, München, S 265

14.

Sixbey JW, Lemon SM, Pagano JS (1986) A second site for Epstein-Barr virus shedding: the uterine cervix. Lancet 2: 1122–1124

15.

Sixbey JW, Nedrud JG, Raab-Traub N, Hanes RA, Pagano JS (1984). Epstein-Barr virus replication in oropharyngeal epithelial cells. N Engl J Med 310: 1225–1230

16.

Allday MJ, Crawford DH (1988) Role of epithelium in EBV persistence ans pathogenesis of B-cell tumors. Lancet 1: 855–857

17.

Anagnostopoulos I, Hummel M, Kreschel C, Stein H (1995) Morphology, immunophenotype, and distribution of latently and/or productively Epstein-Barr virus-infected cells in acute infectious mononucleosis: implications for the interindividual infection route of Epstein-Barr virus. Blood 85: 744–750

18.

Tanner J, Weis J, Fearon D, Whang Y, Kieff E (1987) Epstein-Barr virus gp350/220 binding to the B lymphocyte C3d receptor mediates adsorption, crapping, and endocytosis. Cell 50: 203–213

19.

Babcock GJ, Decker LL, Volk M, Thorley-Lawson DA (1998) EBV persistence in memory V cells in vivo. Immunity 9: 395–404

20.

Wolf H, Haus M, Wilmes E (1984) Persistence of Epstein-Barr virus in the parotid gland. J Virol 51: 795–798

21.

Greenspan JS, Greenspan D, Lenette ET, Abrams DI, Conant MA, Pertersen V, Freese UK (1985) Replication of Epstein-Barr virus within epithelial cells of oral "hairy" cell leukoplakia, an AIDS associated lesion. New Engl 313: 1564–1571

22.

Wilmes E, Wolf H (1981) Der Nachweis von Epstein-Barr-Virus-Genomen in der Ohrspeicheldrüse. Laryngorhinootologie 60: 7-10

23.

Paul JR, Bunnel WW (1932) The presence of heterophile antibodies in infectious mononucleosis. Am J Med Sci 183: 90–104

24.

Davidsohn I (1937) Serologic diagnosis of infectious mononucleosis. JAMA 108: 289–295

25.

Dommerby H, Stangerup SE, Stangerup M, Hancke S (1986) Hepatosplenomegaly in infectious mononucleosis, assessed by ultrasonic scanning. J Laryngol Otol 100: 573–579

26.

Ishibashi H, Okumura Y, Higuchi N et al. (1987) Differentiation of mononucleosis from hepatitis by sonographic measurement of spleen size. J Clin Ultrasound 15: 313–316

27.

Pichler R, Berg J, Hengstschlager A, Maschek W, Wiesinger J, Schon H (2001) Recurrent infectious mononucleosis caused by Epstein-Barr virus with persistent splenomegaly. Mil Med 166: 733–734

28.

Ghosh A, Ghoshal UC, Kochhar R, Ghoshal P, Banerjee PK (1997) Infectious mononucleosis hepatitis: report of two patients. Indian J Gastroenterol 16: 113–114

29.

Steinkamp HJ, Cornehl M, Hosten N, Pegios W, Vogl T, Felix R (1995) Cervical lymphadenopathy: ratio of long- to short-axis diameter as a predictor of malignancy. Br J Radiol 68: 266–270

30.

Steinkamp HJ, Teichgraber UK, Mueffelmann M, Hosten N, Kenzel P, Felix R (1999) Differential diagnosis of lymph node lesions. A semiquantitative approach with power Doppler sonography. Invest Radiol 34: 509–515

31.

Schroeder RJ, Maeurer J, Gath HJ, Willam C, Hidajat N (1999) Vascularization of reactively enlarged lymph nodes analyzed by color duplex sonography. J Oral Maxillofac Surg 57: 1090–1095

32.

Marchal G, Oyen R, Verschakelen J, Gelin J, Baert AL, Stessens RC (1985) Sonographic appearance of normal lymph nodes. J Ultrasound Med 4: 417–419

33.

Warrel DA (1990) Infektionskrankheiten. VCH Verlagsgesellschaft, Edition Medizin, Weinheim

34.

Seifert G, Geiler G (1956) Zur Pathologie der kindlichen Kopfspeicheldrüsen. Beitr Pathol Anat 116: 1–38

35.

Seifert G (1996) Pathologie der Speicheldrüsen I. In: Doerr W, Seifert G (Hrsg) Oralpathologe I. Springer, Berlin Heidelberg New York Tokio, S 237–238

36.

Schwarz M, Zaidenstein L, Freud E, Neumann M, Ziv N, Kornreich L, Zer M (1999) Spontaneous splenic rupture in infectious mononucleosis: conservative management with gradual percutaneous drainage of a subcapsular hematoma. Paediatr Surg Int 15 (2): 139–140

37.

Andersson J, Sterner G (1985) A 16-month-old boy with infectious mononucleosis, parotitis and Bell's palsy. Acta Paedr Scand 74: 629–632

38.

Mor R, Pitlik S, Dux S, Rosenfeld J (1982) Parotitis and pancreatitis complicating infectious mononucleosis. Isr J Med Sci 18: 709–710

39.

Murray BJ (1984) Medical complications of infectious mononucleosis. Am Fam Phys 30: 195–199

40.

Zange J (1935) Histopathologisches und Klinisches von der Angina necroticans bei Aqranulozytose und anderen Schwächelagen des leukopoetischen Systems. Z Path 48: 464–473

41.

Klassen PM, Heinz BC, Siebert CH (2000) Erfahrungen mit dem Epstein-Barr-Virus im Leistungssport Kann ein kleines Virus die Basketball Bundesliga lahm legen? Dtsch Z Sportmedizin 51: 26–29

42.

Andersson J (1996) Clinical and immunological considerations in Epstein-diseases. Scand J Infect Dis Suppl 100: 72–82

43.

Nebe A (1932) Angina mit Lymphoidzellreaktion. Dtsch Med Wochenschr 58: 1998

44.

Ranta LJ, Grahne B (1956) Tonsillektomy during infectious mononucleosis. Pract Otorhinolaryngol 18: 65–71

45.

Nessel E (1962) Die operative Behandlung der komplizierten Monozytenangina. Tracheotomie oder Tonsillektomie. (1962) Z Laryngol Rhinol Otol 41: 182

46.

Herrmann A (1963) Die Mandelausschälung als Therapie der Monozytenangina. HNO 11: 219

47.

Blättner G, Maurer H (1966) Infektiöse Mononukleose und Tonsillen. HNO 14: 305–309

48.

Müller H (1971) Zur Frage der Mononucleosis infectiosa und der Tonsillektomie. Z Laryngol Rhinol Otol 50: 855

49.

Wilke J, Swoboda R (1981) Der Einfluß der Tonsillektomie auf den Verlauf der "infektiösen Mononukleose". HNO-Praxis, Leipzig 6, 44–47

50.

Gabriel W (1968) Hals-Nasen-Ohrenärztlicher Beitrag zur Therapie der Mononucleose. HNO 16: 27–29

51.

Mann W, Lange G (1974) Die Tonsillektomie im akuten Stadium der Monozytenangina. Laryngol Rhinol 53: 826–830

52.

Delaney AJ, Nelson BA (1953) Aginose type of infectious mononucleosis requiring tracheotomy. Ann Otol 62: 213–216

53.

Stenfors LE, Bye HM, Raisanen S, Myklebust R (2000) Bacterial penetration into tonsillar surface epithelium during infectious mononucleosis. J Laryngol Otol 114: 848–852

54.

Byard RW (2002) Unexpected death due to infectious mononucleosis. J Forensic Sci 47: 202–204

55.

Deitmer T (2000) Tonsillektomie—Indikationen und Ausführung heute. In: Ganz H, Iro H (Hrsg) HNO-Praxis heute, Bd 20, S 91

56.

Windfuhr J (2003) Hemorrhage following tonsillectomy and anedectomy in 14579 patients. Otolaryngol Head Neck Surg 129: 56–57

57.

Beleites E, Gudziol H (2000) Hals-Nasen-Ohren-Krankheiten. CD-ROM, de Gruyter, Berlin
Interessenkonflikt:
Der korrespondierende Autor versichert, dass keine Verbindungen mit einer Firma, deren Produkt in dem Artikel genannt ist, oder einer Firma, die ein Konkurrenzprodukt vertreibt, bestehen.
About this article
Cite this article
Walther, L.E., Ilgner, J., Oehme, A. et al. Die infektiöse Mononukleose. HNO 53, 383–394 (2005). https://doi.org/10.1007/s00106-004-1210-1
Schlüsselwörter
Mononukleose

Infektion

Epstein-Barr-Virus

Tonsillitis

Erregerpersistenz
Keywords
Mononucleosis

Infection

Epstein-Barr virus

Tonsillitis

Pathogen persistence