Zusammenfassung
Hintergrund
Kaltes Atmosphärendruckplasma (KAP) hat antimikrobielle und wundheilungsfördernde Eigenschaften. Betroffene der seltenen schweren rezessiven Epidermolysis bullosa (EB) dystrophica leiden an großflächigen, schwierig zu behandelnden Wunden, die eine komplexe Wundtherapie erfordern.
Ziel der Arbeit
In einem Pilotprojekt untersuchten wir über 5 Monate das Ansprechen und die Verträglichkeit einer KAP-Wundtherapie bei einer 21-jährigen und einer 28-jährigen Patientin mit schwerer rezessiver EB dystrophica sowie Zustand nach kutanen Plattenepithelkarzinomen (PEK) bei der älteren Patientin.
Material und Methoden
Bei beiden Patientinnen wurde die Diagnose im Vorfeld molekulargenetisch bestätigt. Die individuelle, patientenspezifische Wundtherapie wurde fortgeführt und zusätzlich unterstützend ein DBE("dielektrisch behinderte Entladung")-basiertes KAP-Gerät eingesetzt. Die KAP-Behandlung betrug 90 s pro Wunde und konnte entweder täglich oder alle 2 Tage erfolgen. Die klinische Evaluation erfolgte mittels Fotodokumentation und durch regelmäßige Befragung der Patientinnen und Eltern.
Ergebnisse
KAP-behandelte Wunden zeigten eine schnellere Heilungstendenz und Hinweise auf eine geringere bakterielle Besiedlung. Einer Chronifizierung der behandelten Wunden konnte vorgebeugt werden. Die KAP-Anwendung erfolgte nach vorheriger Auflage eines Polyestergitters auf die Wunden und wurde an den meisten Lokalisationen gut vertragen.
Diskussion
Der Einsatz von KAP könnte die Wundtherapie bei EB-Patienten verbessern und sollte in klinischen Studien untersucht werden. Inwieweit KAP die Entwicklung von kutanen PEK verringern kann, ist dabei besonders zu evaluieren.
Abstract
Background
Cold atmospheric pressure plasma (CAP) has antimicrobial and wound-healing properties. Patients affected by severe autosomal recessive dystrophic epidermolysis bullosa (RDEB) suffer from widespread, difficult-to-treat wounds, which require complex wound management.
Objective
In a pilot project, we investigated over a period of 5 months the response and tolerability of a CAP wound therapy in a 21-year-old and a 28-year-old female patient with severe generalized RDEB and following cutaneous squamous cell cancer (cSSC) in the older patient.
Materials and methods
In both patients, diagnosis of RDEB was confirmed by molecular genetics. Individual- and patient-specific wound therapy was continued during the study period, and additionally CAP therapy with a dielectric barrier discharge (DBE) device was initiated. CAP treatment was performed for 90 s per wound and could be applied every day or every other day. Clinical evaluation included photographic documentation and regular interviews of patients and parents.
Results
CAP-treated wounds largely demonstrated improved wound healing and signs of a reduced bacterial contamination. Furthermore, CAP proved to prevent wound chronification. When applied on a polyester mesh, it was well-tolerated on most body sites.
Conclusion
The introduction of CAP could improve the wound management of EB patients and should be evaluated in clinical studies. The effect of CAP on cSSC development should be particularly studied.
Access options
Buy single article
Instant access to the full article PDF.
US$ 39.95
Tax calculation will be finalised during checkout.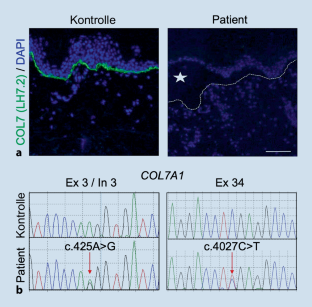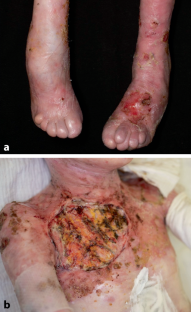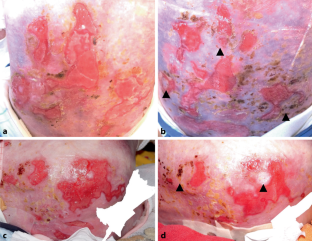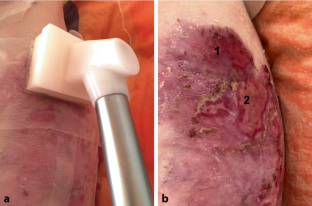 Literatur
1.

Arndt S, Landthaler M, Zimmermann JL et al (2015) Effects of cold atmospheric plasma (CAP) on ß‑defensins, inflammatory cytokines, and apoptosis-related molecules in keratinocytes in vitro and in vivo. PLoS ONE 10:e120041

2.

Bardhan A, Bruckner-Tuderman L, Chapple ILC et al (2020) Epidermolysis bullosa. Nat Rev Dis Primers 6:78

3.

Bernhardt T, Semmler ML, Schäfer M et al (2019) Plasma medicine: applications of cold atmospheric pressure plasma in dermatology. Oxid Med Cell Longev 2019:3873928

4.

Boeckmann L, Bernhardt T, Schäfer M et al (2020) Current indications for plasma therapy in dermatology. Hautarzt 71:109–113

5.

Boeckmann L, Schäfer M, Bernhardt T et al (2020) Cold atmospheric pressure plasma in wound healing and cancer treatment. Appl Sci 10:6898

6.

Christiano AM, Hoffman GG, Zhang X et al (1997) Strategy for identification of sequence variants in COL7A1 and a novel 2‑bp deletion mutation in recessive dystrophic epidermolysis bullosa. Hum Mutat 10:408–414

7.

Christiano AM, Mcgrath JA, Uitto J (1996) Influence of the second COL7A1 mutation in determining the phenotypic severity of recessive dystrophic epidermolysis bullosa. J Invest Dermatol 106:766–770

8.

Emmert S, Van Welzen A, Masur K et al (2020) Cold atmospheric pressure plasma for the treatment of acute and chronic wounds. Hautarzt 71:855–862

9.

Gan L, Jiang J, Duan JW et al (2021) Cold atmospheric plasma applications in dermatology: a systematic review. J Biophotonics 14:e202000415

10.

Has C (2018) Hereditäre Epidermolysen. In: Plewig G, Ruzicka T, Kaufmann R, Hertl M (Hrsg) Braun-Falco's Dermatologie, Venerologie und Allergologie. Springer, Berlin, Heidelberg, S 823–838

11.

Has C, Bauer JW, Bodemer C et al (2020) Consensus reclassification of inherited epidermolysis bullosa and other disorders with skin fragility. Br J Dermatol 183:614–627

12.

Heinlin J, Zimmermann JL, Zeman F et al (2013) Randomized placebo-controlled human pilot study of cold atmospheric argon plasma on skin graft donor sites. Wound Repair Regen 21:800–807

13.

Hoste E, Arwert EN, Lal R et al (2015) Innate sensing of microbial products promotes wound-induced skin cancer. Nat Commun 6:5932

14.

Kern JS, Kohlhase J, Bruckner-Tuderman L et al (2006) Expanding the COL7A1 mutation database: novel and recurrent mutations and unusual genotype-phenotype constellations in 41 patients with dystrophic epidermolysis bullosa. J Invest Dermatol 126:1006–1012

15.

Moelleken M, Jockenhöfer F, Wiegand C et al (2020) Pilot study on the influence of cold atmospheric plasma on bacterial contamination and healing tendency of chronic wounds. J Dtsch Dermatol Ges 18:1094–1101

16.

Semmler ML, Bekeschus S, Schäfer M et al (2020) Molecular mechanisms of the efficacy of cold atmospheric pressure plasma (CAP) in cancer treatment. Cancers 12:269. https://doi.org/10.3390/cancers12020269

17.

Stratmann B, Costea TC, Nolte C et al (2020) Effect of cold atmospheric plasma therapy vs standard therapy placebo on wound healing in patients with diabetic foot ulcers: a randomized clinical trial. JAMA Netw Open 3:e2010411

18.

Van Welzen A, Hoch M, Wahl P et al (2021) The response and tolerability of a novel cold atmospheric plasma wound dressing for the healing of split skin graft donor sites: a controlled pilot study. Skin Pharmacol Physiol. https://doi.org/10.1159/000517524

19.

Woedtke TV, Emmert S, Metelmann H‑R et al (2020) Perspectives on cold atmospheric plasma (CAP) applications in medicine. Phys Plasmas 27:70601
Förderung
A. Thiem erhält eine Förderung durch die "Hiege-Stiftung – die Deutsche Hautkrebsstiftung" und durch das "FORUN-Programm der Universitätsmedizin Rostock". S. Emmert wird im Rahmen des Verbundsprojekts "ONKOTHER-H" durch den Europäischen Sozialfonds (ESF) mit dem Förderkennzeichen ESF/14-BM-A55-0001/18 und dem Ministerium für Bildung, Wissenschaft und Kultur des Landes Mecklenburg-Vorpommern gefördert. S. Emmert wird ferner durch DFG EM 63/13‑1, die Damp Stiftung (2017-05), das TBI Projekt "AmbuPlas" (TBI-V-1-349-VBW-120), das BMWi Projekt DINPlas (03TN0019B) und das BMBF Projekt PlasFect (16GW0345) gefördert.
Ethics declarations
Interessenkonflikt
A. Thiem, C. Has, A. Diem, A. Klausegger, H. Hamm und S. Emmert geben an, dass kein Interessenkonflikt besteht. Die Firma CINOGY System GmbH kooperiert mit der Klinik und Poliklinik für Dermatologie und Venerologie der Universitätsmedizin Rostock im Rahmen der "DBD In Chronic Wound Outcome"(DICO)-Studie.
Alle beschriebenen Untersuchungen am Menschen oder an menschlichem Gewebe wurden mit Zustimmung der zuständigen Ethikkommission, im Einklang mit nationalem Recht sowie gemäß der Deklaration von Helsinki von 1975 (in der aktuellen, überarbeiteten Fassung) durchgeführt. Von allen beteiligten Patienten liegt eine Einverständniserklärung vor. Für Bildmaterial oder anderweitige Angaben innerhalb des Manuskripts, über die Patienten zu identifizieren sind, liegt von ihnen und/oder ihren gesetzlichen Vertretern eine schriftliche Einwilligung vor.
Additional information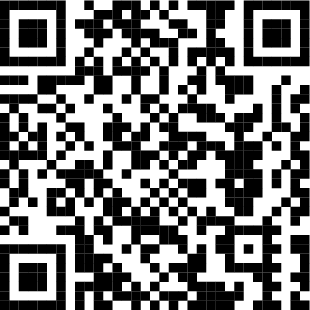 QR-Code scannen & Beitrag online lesen
About this article
Cite this article
Thiem, A., Has, C., Diem, A. et al. Wundtherapie mit kaltem Plasma bei Epidermolysis bullosa dystrophica. Hautarzt (2021). https://doi.org/10.1007/s00105-021-04883-5
Schlüsselwörter
Kaltes Atmosphärendruckplasma

Wundheilung

Genodermatose

Kutanes Plattenepithelkarzinom

Pilotprojekt
Keywords
Cold atmospheric pressure plasma

Wound healing

Genodermatosis

Cutaneous squamous cell carcinoma

Pilot project