Zusammenfassung
Vitiligo betrifft 1 von 200 Menschen in Nordeuropa. Die Krankheit erzeugt großen Leidensdruck bei Betroffenen. Die Patienten leiden unter massiver H2O2- und Peroxinitrit-induzierter Redoximbalance mit nachgewiesener DNS-Schädigung in der Haut und im Blut, die in der Folge viele verschiedene körpereigene Signale betrifft. Der Nachweis von konstant hochreguliertem funktionierendem p53 wird als Reparaturmöglichkeit vorgestellt. Es wird versucht, mögliche Autoimmunreaktionen im Zusammenhang mit diesem Geschehen und genetischer Prädisposition/Spontanmutation zu erklären. Weiterhin werden verschiedene Therapieansätze inklusive Reduktion des oxidativen Stresses mit Pseudokatalase PC-KUS und kombinierte Klimatherapie sowie Verhaltensempfehlungen für den Patienten unter besonderer Berücksichtigung der neuen Erkenntnisse diskutiert.
Abstract
Vitiligo occurs in Northern Europe in one of 200 people. The disease can cause significant psychological stress for the affected individual. These patients generate and accumulate massive amounts of H2O2- and peroxynitrite in the epidermal compartment. Consequently many proteins are oxidized or nitrated, leading in turn to partial or complete loss of functionality. Moreover, presence of DNA damage in the skin as well as in plasma has been shown, while apoptosis is not enhanced. Induction of DNA repair is associated with up-regulated functioning p53 protein. Considering possible genetic predisposition and /or spontaneous mutations, autoimmune reactions in the disease are put forward in the context of oxidative stress. In addition a review of recent and novel treatment modalities including the role of oxidative stress reduction and combined climatotherapy at the Dead Sea in a group are discussed.
This is a preview of subscription content, log in to check access.
Access options
Buy single article
Instant access to the full article PDF.
US$ 39.95
Price includes VAT for USA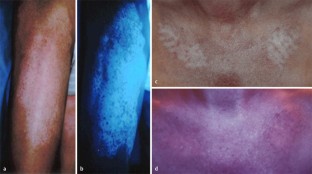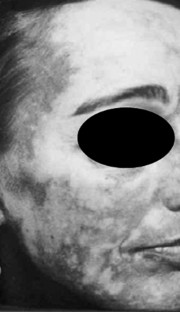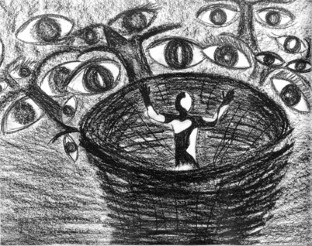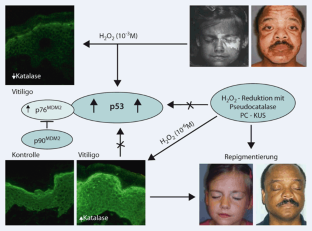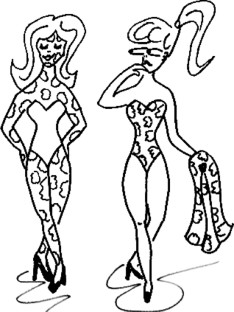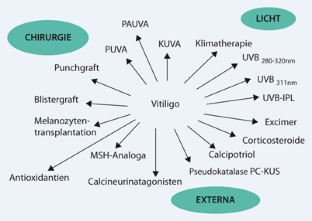 Literatur
1.

Boersma BR, Westerhof W, Bos JD (1995) Repigmentation in vitiligo vulgaris by autologous minigrafting: results in nineteen patients. J Am Acad Dermatol 33:990–995

2.

Buckley DA, Rogers S (1996) Multiple keratoses and squamous carcinoma after PUVA treatment of vitiligo. Clin Exp Dermatol 21:43–45

3.

Chiaverini C, Passeron T, Ortonne JP (2002) Treatment of vitiligo by topical calcipotriol. J Eur Acad Dermatol Venereol 16:137–138

4.

Calanchini-Postizzi E, Frenk E (1987) Long-term actinic damage in sun-exposed vitiligo and normally pigmented skin. Dermatologica 174:266–271

5.

Casp CB, She JX, McCormack WT (2002) Genetic association of the catalase gene (CAT) with vitiligo susceptibility. Pigment Cell Res 15:62–66

6.

Dell'Anna ML, Picardo M (2006) A review and a new hypothesis for non-immunological pathogenetic mechanisms in vitiligo Pigment Cell Res 19:406–411

7.

Even-Paz Z (1996) Dermatology at the Dead Sea Spas. Isr J Med Sci 32(Suppl):11–15

8.

Gauthier Y, Cario-Andre M, Taieb A (2003) A critical appraisal of vitiligo etiologic theories. Is melanocyte loss a melanocytorrhagy? Pigment Cell Res 16:322–332

9.

Grimes PE, Elkadi T, Sanders J (1999) Epstein-Barr virus infection in patients with vitiligo (abstr). J Invest Dermatol 112:604

10.

Grimes PE, Soriano T, Dytoc MT (2002) Topical tacrolimus for repigmentation of vitiligo. J Am Acad Dermatol 47:789–791

11.

Howitz J, Brodthagen H, Schwartz M, Thomsen K (1977) Prevalence of vitiligo. Epidemiological survey on the Isle of Bornholm, Denmark. Arch Dermatol 113:47–52

12.

Jin Y, Mailloux CM, Gowan K et al (2007) NALP1 in vitiligo-associated multiple autoimmune disease. N Engl J Med 356(12):1216–1225

13.

Kemp EH, Gavalas NG, Gawkrodger DJ, Weetman AP (2007) Autoantibody responses to melanocytes in the depigmenting skin disease vitiligo. Autoimmun Rev 6(3):138–142

14.

Krüger C, Smythe JW, Spencer JD et al (2010) Combined climatotherapy at the Dead Sea significantly improves quality of life and supports coping with the disease in patients with vitiligo. Acta Derm Venereol (submitted)

15.

Kushelevsky AP, Slitkin MA (1975) Ultraviolet measurements at the Dead Sea and Beersheba. Isr J Med Sci 11:488–490

16.

Neumeister P, Strunk D, Apfelbeck U et al (2000) Adoptive transfer of vitiligo after allogeneic bone marrow transplantation for non-Hodgkin's lymphoma. Lancet 355(9212):1334–1350

17.

Njoo MD, Spuls P, Bos JD et al (1998) Nonsurgical repigmentation therapies in vitiligo – meta-analysis of the literature. Arch Dermatol 134:1532–1540

18.

Oyarbide-Valencia K, Boorn JG van den, Denman CJ et al (2006) Therapeutic implications of autoimmune vitiligo T cells. Autoimmun Rev 5(7):486–492

19.

Papadopoulos L, Bor R, Legg C, Hawk JL (1998) Impact of life events on the onset of vitiligo in adults: preliminary evidence for a psychological dimension in a etiology. Clin Exp Dermatol 23:243–248

20.

Papadopoulos L, Bor R, Legg C (1999) Coping with the disfiguring effects of vitiligo: a preliminary investigation into the effects of cognitive-behavioural therapy. Br J Med Psychol 72(Pt3):385–396

21.

Salem MM, Shalbaf M, Gibbons NC et al (2009) Enhanced DNA binding capacity on up-regulated epidermal wild-type p53 in vitiligo by H2O2-mediated oxidation: a possible repair mechanism for DNA damage. FASEB J 23(11):3790–3807

22.

Salzer BA, Schallreuter KU (1995) Investigation of the personality structure in patients with vitiligo and a possible association with impaired catecholamine metabolism. Dermatology 190:109–115

23.

Schallreuter KU (1999) Verdammte weiße Flecken. University of Bradford, Bradford, UK

24.

Schallreuter KU (1995) Beta adrenergic blocking agents can provoke vitiligo. Br J Dermatol 132(1):168–169

25.

Schallreuter KU, Chiuchiarelli G, Cemeli E et al (2006) Estrogens can contribute to hydrogen peroxide generation and quinone-mediated DNA damage in peripheral blood lymphocytes from patients with vitiligo J Invest Dermatol 126:1036–1042

26.

Schallreuter KU, Bahadoran P, Picardo M et al (2008) Vitiligo pathogenesis: autoimmune disease, genetic defect, excessive reactive oxygen species, calcium imbalance, or what else? Exp Dermatol 17:139–140

27.

Schallreuter KU, Krüger C, Würfel BA et al (2008b) From basic research to the bedside: efficacy of topical treatment with pseudocatalase PC-KUS in 71 children with vitiligo. Int J Dermatol 47(7):743–753

28.

Schallreuter KU, Lemke R, Brandt O et al (1994) Vitiligo and other diseases: coexistence or true association? Hamburg study on 321 patients. Dermatology 188:269–275

29.

Schallreuter KU, Levenig C, Berger J (1991) Vitiligo and cutaneous melanoma. A case study. Dermatologica 183:239–245

30.

Schallreuter KU, Moore J, Behrens-Williams S et al (2002) Rapid initiation of repigmentation in vitiligo with Dead Sea climatotherapy in combination with pseudocatalase (PC-KUS). Int J Dermatol 41:482–487

31.

Schallreuter KU, Rokos H (2007) From the bench to the bedside: Proton pump inhibitors can worsen vitiligo. Br J Dermatol 156:1362–1402

32.

Schallreuter KU, Tobin DJ, Panske (2002) A decreased photo damage and low incidence of non-melanoma skin cancer in 136 sun-exposed Caucasian patients with vitiligo. Dermatology 204:194–201

33.

Schallreuter KU, Wood JM, Pittelkow MR et al (1994) Regulation of melanin biosynthesis in the human epidermis by tetrahydrobiopterin. Science 263:1444–1446

34.

Schallreuter KU, Zschiesche M, Moore J et al (1998) In vivo evidence for compromised phenylalanine metabolism in vitiligo. Biochem Biophys Res Commun 243:395–399

35.

Spritz R, Fain P, Bennett D (2003) The epidemiology and genetics of generalized vitiligo. Pigment Cell Res 16:589–590

36.

Spritz RA, Gowan K, Bennett DC, Fain PR (2004) Novel vitiligo susceptibility loci on chromosomes 7 (AIS2) and 8 (AIS3), confirmation of SLEV1 on chromosome 17, and their roles in an autoimmune diathesis. Am J Hum Genet 74:188–191

37.

Tosti A, Bardazzi F, De Padova MP et al (1986) Deafness and vitiligo in an Italian family. Dermatologica 172:178–179

38.

Wagoner MD, Albert DM, Lerner AB et al (1983) New observations on vitiligo and ocular disease. Am J Ophthalmol 96:16–26

39.

Westerhof W, Nieuweboer-Krobotova L (1997) Treatment of vitiligo with UVB radiation vs topical psoralen plus UVA. Arch Dermatol 133:1525–1528

40.

Wood JM, Gibbons NC, Chavan B, Schallreuter KU (2008) Computer simulation of heterogeneous single nucleotide polymorphisms in the catalase gene indicates structural changes in the enzyme active site, NADPH-binding and tetramerization domains: a genetic predisposition for an altered catalase in patients with vitiligo? Exp Dermatol 17(4):366–371
Interessenkonflikt
Der korrespondierende Autor weist auf folgende Beziehung hin: Die Pseudokatalase-Therapie wird bisher nur im Institut für Pigmentationsstörungen e.V. in Assoziation mit der Ernst Moritz Arndt Universität Greifswald und der University of Bradford/UK durchgeführt.
About this article
Cite this article
Schallreuter, K., Salem, M. Vitiligo. Hautarzt 61, 578–585 (2010). https://doi.org/10.1007/s00105-009-1916-9
Schlüsselwörter
Vitiligo

Oxidativer Stress

DNA-Schaden

p53

Repigmentierung
Keywords
Vitiligo

Oxidative stress

DNA damage

p53

Repigmentation