Zusammenfassung
Wir berichten hier über den Fall von Patienten mit multiplen Abszessen durch Panton-Valentin-Leukozidin- (PVL-)positiven Staphylococcus aureus. Die Produktion dieses Zytotoxins stellt mutmaßlich einen entscheidenden Virulenzfaktor dar. Typische Erkrankungen durch diese Erreger sind rezidivierende Abszesse der Haut. Selten treten nekrotisierende Pneumonien mit hoher Letalitätsrate auf. Auch Methicillin-resistente PVL-positive Stämme sind in Deutschland bereits beschrieben worden. Erst die konsequente Anwendung geeigneter Hygienemaßnahmen zusammen mit einer adäquaten antimikrobiellen Therapie führte zur Sanierung. Hautärzte sollten über dieses Krankheitsbild und die erforderlichen Maßnahmen informiert sein.
Abstract
We report cases of immunocompetent patients showing multiple abscesses by a Panton-Valentine leukocidin (PVL) positive Staphylococcus aureus. PVL is considered to be an important virulence factor. The most common manifestations by this pathogen are recurrent or multiple abscesses of the skin. Seldom necrotizing pneumonia with high mortality occurs. Even methicillin-resistant PVL positive isolates have been identified in Germany. Only appropriate infection control measures in combination with antimicrobial therapy resulted in successful eradication of this pathogen. Dermatologists should be informed about this specific type of infection and about the appropriate infection control measures.
Access options
Buy single article
Instant access to the full article PDF.
US$ 39.95
Tax calculation will be finalised during checkout.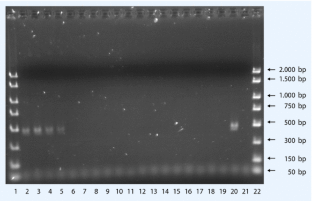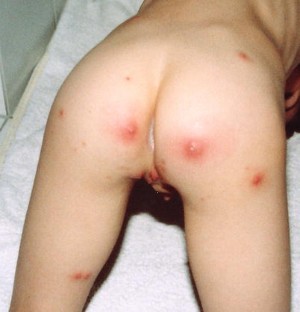 Literatur
1.

Gillet Y, Issartel B, Vanhems P et al. (2002) Association between Staphylococcus aureus strains carrying gene for Panton-Valentine leukocidin and highly lethal necrotising pneumonia in young immunocompetent patients. Lancet 359: 753–759

2.

Issartel B, Tristan A, Lechevallier S et al. (2005) Frequent carriage of Panton-Valentine leucocidin genes by Staphylococcus aureus isolates from surgically drained abscesses. J Clin Microbiol 43: 3203–3207

3.

Kaneko J, Kimura T, Narita S et al. (1998) Complete nucleotide sequence and molecular characterization of the temperate staphylococcal bacteriophage phiPVL carrying Panton-Valentine leukocidin genes. Gene 215: 57–67

4.

Lina G, Piemont Y, Godail-Gamot F et al. (1999) Involvement of Panton-Valentine leukocidin-producing Staphylococcus aureus in primary skin infections and pneumonia. Clin Infect Dis 29: 1128–1132

5.

Linde H, Wagenlehner F, Strommenger B et al. (2005) Healthcare-associated outbreaks and community-acquired infections due to MRSA carrying the Panton-Valentine leucocidin gene in southeastern Germany. Eur J Clin Microbiol Infect Dis 24: 419–422

6.

Martinez-Aguilar G, Avalos-Mishaan A, Hulten K et al. (2004) Community-acquired, methicillin-resistant and methicillin-susceptible Staphylococcus aureus musculoskeletal infections in children. Pediatr Infect Dis J 23: 701–706

7.

Raab U, Kahlau D, Wagenlehner F et al. (2006) Prevalence of and risk factors for carriage of Panton-Valentine leukocidin-positive methicillin-resistant Staphylococcus aureus among residents and staff of a German nursing home. Infect Control Hosp Epidemiol 27: 208–211

8.

Rankin S, Roberts S, O'Shea K et al. (2005) Panton valentine leukocidin (PVL) toxin positive MRSA strains isolated from companion animals. Vet Microbiol 108: 145–148

9.

Wiese-Posselt M, Hamouda O (2005) Ausbruch von Furunkeln durch lunkS-lukF-positive Staphylococcus aureus in einem Dorf in Brandenburg, 2002–2004. Epidemiol Bull 10: 79–83

10.

Witte W, Cuny C, Strommenger B et al. (2004) Emergence of a new community acquired MRSA strain in Germany. Euro Surveill 9: 16–18

11.

Witte W, Wiese-Posselt M, Jappe U (2005) Community-based MRSA. A new challenge for dermatology. Hautarzt 56: 731–738
Interessenkonflikt
Der korrespondierende Autor gibt an, dass kein Interessenkonflikt besteht.
About this article
Cite this article
Vonberg, RP., Sedlacek, L., Chaberny, I. et al. Multiple Abszesse bei immunkompetenten Patienten durch Panton-Valentin-Leukozidin-positiven Staphylococcus aureus . Hautarzt 59, 319–322 (2008). https://doi.org/10.1007/s00105-007-1374-1
Schlüsselwörter
PVL

S. aureus

Abszess

Pneumonie

Hygienemaßnahmen
Keywords
PVL

S. aureus

Abscess

Pneumonia

Infection control measures