Zusammenfassung
Durch korrekten Einsatz der Tumeszenztechnik kann die Liposuktionschirurgie als ein risikoarmes Operationsverfahren eingestuft werden, bei dem durch kombinierten Einsatz moderner Instrumente und Operationstechniken ein weitgehend vorhersagbares, ästhetisch sehr zufrieden stellendes Resultat erzielt werden kann. Neue Indikationen für die Liposuktionschirurgie sind das Lipödem und die Cellulite. Als besonders schonend hat sich die vibrationsassistierte Liposuktion (VAL) erwiesen. Der durch Erhalt des Bindegewebes induzierte Wundheilungsverlauf führt dazu, dieses Verfahren auch als Korrektureingriff zu empfehlen. Eigenfetttransplantationen haben sich einen festen Platz unter den Augmentationsverfahren gesichert. Hier bietet sich das Verfahren des Liporecycling mit Wiederverwendung des im Rahmen einer Reduktionsliposuktion gewonnenen Materials an. Neue Aspekte der Injektionstechnik sind die Mikrodropletmethode, flächige Injektionstechniken und die Beachtung eines 3-dimensionalen Gewebeaufbaues.
Abstract
Through the appropriate use of tumescent anesthesia and the use of modern instruments and techniques, liposuction surgery has become a low-risk procedure which produces predictable and aesthetically pleasing results. New indications for liposuction surgery include lipedema and cellulite. Vibration-assisted liposuction has proven to be especially gentle to the tissues. The induced tissue contraction helps to create better results in correction procedures after less-than-satisfactory liposuction. Autologous fat transfer is also firmly established as an augmentation procedure. In liporecycling, the fat obtained during reduction liposuction is used elsewhere for augmentation. New approaches in fat transfer include the microdroplet technique, flatter injection approaches and three-dimensional tissue augmentation.
Access options
Buy single article
Instant access to the full article PDF.
USD 39.95
Price excludes VAT (USA)
Tax calculation will be finalised during checkout.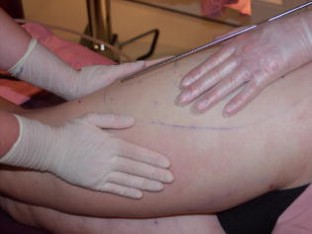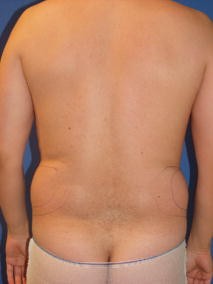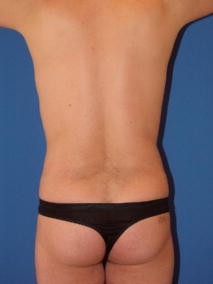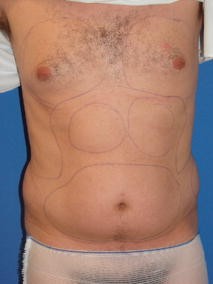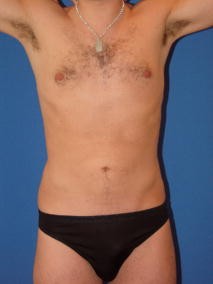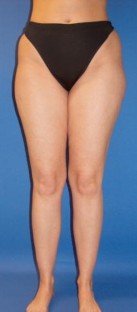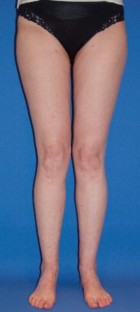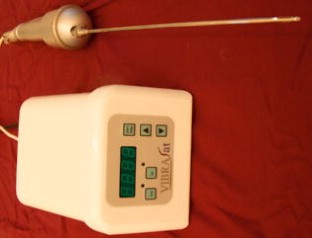 Literatur
American Academy of Cosmetic Surgery (2000) 2000 Guidelines for liposuction surgery. Am J Cosmet Surg 2:79–84

American Academy of Cosmetic Surgery (2003) 2003 Guidelines for Lipo-Suction Surgery

AWMF-Leitlinien-Register "Lipödem der Beine" 1999

Bernstein G, Hanke CW (1988) Safety of liposuction: a review of 9478 cases performed by dermatologists. J Dermatol Surg Oncol 14:1112–1114

Blugerman G (2002) Liposhifting. Vortrag auf dem Kongress der Deutschen Gesellschaft für Ästhetische Chirurgie, Heidelberg 2002

Blugerman G (2002) Modified abdominoplasty, a new South American technique. Vortrag auf dem Kongress der Deutschen Gesellschaft für Ästhetische Chirurgie, Heidelberg 2002

Coleman W III (1988) Non-cosmetic applications of liposuction. J Dermatol Surg Oncol 14:1085–1090

Coleman WP, Glogau RG (2001) Guidelines of care for liposuction. J Am Acad Dermatol 45:438–447

Coleman WPIII (2000) Powered liposuction. Dermatol Surg 26:315–318

Cornely ME (2002) Die Liposuction des Lipödems. J Lymphologie 2:52–53

Fischer A, Fischer G (1977) Revised technique for cellulitis fat reduction in riding breeches deformity. Bull Int Acad Cosmet Surg 2:40–41

Fournier P (1987) Body sculpturing through syringe liposuction and autologous fat re-injection. Samuel Rolf International

Hanke CW (1990) The safety of dermatologic liposuction surgery. Dermatol Clin 8:563–568

Hanke CW, Bernstein G, Bullock BS (1996) Safety of tumescent liposuction in 15.336 patients- national survey results. Dermatol Surg 22:459–462

Illouz Y (1983) Body contouring by lipolysis: a 5-year experience with over 3000 cases. Plast Reconstr Surg 72:511–524

Klein JA (1988) Anesthesia for liposuction in dermatologic surgery. J Dermatol Sur Oncol 14:1124–1132

Klein JA (1993) Tumescent technique for local anesthesia improves safety in large volume liposuction. Plast Reconstr Surg 92.1085–1098

Klein JA (1987) The tumescent technique for liposuction surgery. Am J Cosmet Surg 4.236–267

Sattler G, Hasche E, Rapprich S et al. (1997) Neue operative Behandlungsmöglichkeiten bei benignen Fettgewebserkrankungen. Zeitschrift H+G 8:579–582

Sattler G, Sattler S (2003) Konzept der Wundheilung nach Liposuktion in Tumeszenztechnik. In: Sattler G, Sommer B, Hanke CW (Hrsg) Lehrbuch der Liposuktion. Georg Thieme, Stuttgart, S 55

Sattler G, Sommer B, Hanke CW (2003) Komplikationen und Risiken der Tumeszenz-Liposuktionschirurgie. In: Sattler G, Sommer B, Hanke CW (Hrsg) Lehrbuch der Liposuktion. Georg Thieme, Stuttgart

Sattler G, Sommer B (2001) Liporecycling: a technique for facial rejuvenation and body contouring. Dermatol Surg 26:1140–1144

Sattler G, Sommer B (1997) Liporecycling: immediate and delayed. Am J Cosm Surg 14:311–316

Sattler G, Sommer B (1999) Tumescent liposuction in Germany: history and new trends and techniques. Dermatol Surg 25:221–223

Sattler G (2002) DGÄC Leitlinien zur Liposuktion. Magazin Ästhetische Chirurgie 3:33–35

Schuller-Petrovic S (1997) Improving the asthetic aspect oft soft tissue defects on the face using autologous fat transplanation. Facial Plast Surg 13:119–124

Sommer B (1998) Einleitung und Definition. In: Sommer B, Sattler G Hanke CW (Hrsg) Tumeszenz-Lokalanästhesie. Springer, Berlin Heidelberg New York Tokyo, S 3–4

Sommer B, Sattler G (2000) Current concepts of fat graft survival: histology of aspirated adipose tissue and review of the literature. Dermatol Surg 26:1159–1166

Sommer B, Sattler G (2001) Vibration assisted Liposuction (VAL) in Tumescent Local anesthesia (TLA). In: Ring J et al. (eds) Skin and environment-perception and protection. 10th EADV Congress, Munich, 2001. Monduzzi Editore, Bologna

Wienert V Diagnose und Therapie des Lipödems. Dtsch Dermatologe 9:614–617
Interessenkonflikt:
Der korrespondierende Autor versichert, dass keine Verbindungen mit einer Firma, deren Produkt in dem Artikel genannt ist, oder einer Firma, die ein Konkurrenzprodukt vertreibt, bestehen.
About this article
Cite this article
Sattler, G., Bergfeld, D. & Sommer, B. Liposuktion. Hautarzt 55, 599–604 (2004). https://doi.org/10.1007/s00105-004-0762-z
Issue Date:

DOI: https://doi.org/10.1007/s00105-004-0762-z
Schlüsselwörter
Liposuktionschirurgie

Tumeszenztechnik

Vibrationsassistierte Liposuktion

Eigenfetttransplantation

Liporecycling
Keywords
Liposuction surgery

Tumescent local anesthesia

Vibration-assisted liposuction

Autologous fat transfer

Liporecycling