Zusammenfassung
Das Hämorrhoidalleiden infolge einer krankhaften Vergrößerung des oberen Hämorrhoidalplexus mit nachfolgendem Deszensus ist eine weit verbreitete Erkrankung der modernen Industriegesellschaft. Neben einer hereditären Disposition, kommt bei der Krankheitsentstehung vor allem ungünstigen Ernährungs- und Stuhlentleerungsgewohnheiten eine besondere Bedeutung zu. Eine exakte Beurteilung des Hämorrhoidalstatus und die pathoanatomisch sowie pathophysiologisch korrekte Einordnung von begleitenden Analerkrankungen ist sehr wichtig. Nur so ist eine differenzierte, dem Krankheitsstadium angemessene konservative oder operative Therapie mit dem Ziel einer langzeitigen Rezidivprophylaxe möglich.
Abstract
Hemorrhoidal disease results from the pathological enlargement and distal displacement of the upper hemorrhoidal plexus. This disorder is very widespread in modern industrial society. Hereditary predisposition, malnutrition with constipation and abnormal bowel habits seem to be the most relevant causes for pathogenesis. The exact classification of hemorrhoids according to the degree of prolapse as well as the correct evaluation of accompanying anal diseases are very important in order to choose the appropriate conservative or surgical treatment with the goal of long-term avoidance of recurrence.
Access options
Buy single article
Instant access to the full article PDF.
US$ 39.95
Tax calculation will be finalised during checkout.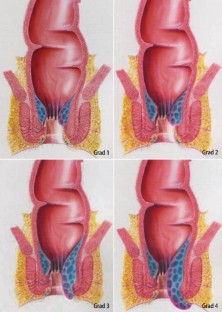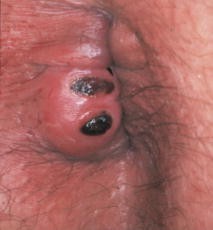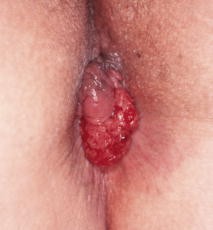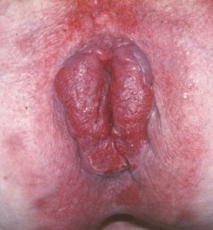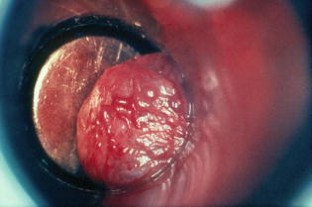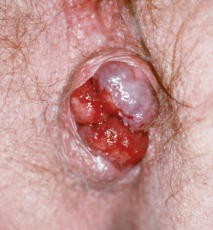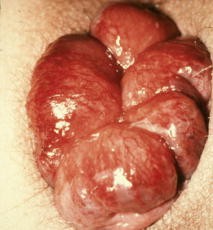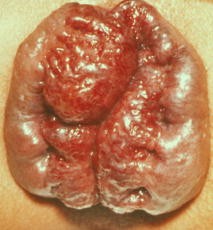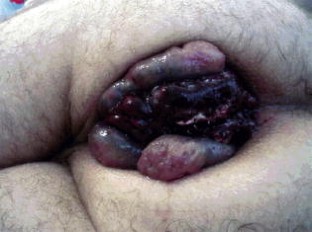 Literatur
1.

Accarpio G, Ballari F, Puglisi R (2003) Outpatient treatment of hemorrhoids with a combined technique: results in 7850 cases. Tech Coloproctol 7:122–123

2.

Arnold K (1983) Aktuelle Behandlung von Hämorrhoiden und Analprolaps. In: Junghans K (Hrsg) Proktologie für die Praxis. Ärzteschaft Ludwigsburg

3.

Barron J (1963) Office ligation of internal hemorrhoids. Am J Surg 105:563–570

4.

Beck DE (1998) Hemorrhoidal disease. In: Beck DE, Wexner SD (eds) Fundamentals of anorectal surgery, 2nd edn. WB Saunders, London, pp 237–253

5.

Bensaude R, Bensaude A (1939) Les hémorrhoides et leur traitement. In: Bensaude R (ed) Maladies de l'intestin, 5èmè éd, série IV. Masson, Paris

6.

Blond K, Hoff H (1936) Das Hämorrhoidalleiden. Deuticke, Leipzig Wien

7.

Bruch HP, Roblick UJ (2001) Pathophysiologie des Hämorrhoidalleidens. Chirurg 72:656–659

8.

Brühl W (2003) Mariske. In: Wienert V, Mlitz H (Hrsg) Proktologische Leilinien und Patienteninformationen. Urban & Vogel, München, S 29–31

9.

Chew SS, Marshall L, Kalish L et al.(2003) Short-term an long-term results of combined sclerotherapy and rubber band ligation of hemorrhoids and mucosal prolapse. Dis Colon Rectum 46:1232–1237

10.

Die Gesundheitsberichterstattung d. Bundes (2003) www.gbe-bund.de

11.

Haas PA, Fox TA, Haas GP (1984) The pathogenesis of hemorrhoids. Dis Colon Rectum 27:442–450

12.

Herold A (2003) Die Stapler-Hämorrhoidenoperation: eine technische Revolution von genialer Einfachheit. Coloproctology 25:203–207

13.

Kirsch JJ (1984) Hämorrhoiden: Diagnostische Abgrenzung und differenzierte Therapie. Dtsch Ärztebl 81:1621–1631

14.

Lenhard B (2003) Hypertrophe Analpapille. In: Wiener V, Mlitz H (Hrsg) Proktologische Leitlinien und Patienteninformationen. Urban & Vogel, München S 36–37

15.

Lenhard BH, Kirsch JJ, Bertling J (1984) Thrombose, Hämatom und Mariske. In: Knoch HG, Hager T, Frank WL (Hrsg) Aktuelle Koloproktologie, Bd.1. Edition Nymphenburg, München S 94–97

16.

Loder PB, Kamm MA, Nicholls RJ et al.(1994) Haemorrhoids: pathology, pathophysiology and aetiology. Br J Surg 81:946–954

17.

Longo O (1998) Treatment of hemorrhoids desease by reduction of mucosa and hemorrhoidal prolapse with a suturing device: a new procedure. Proceedings of the 6th World Congress of Endoscopic Surgery, Rome

18.

Lord PH (1968) A new regime for the treatment of hemorrhoids. Proc R Soc Med 61:935

19.

Milligan ETC, Morgan CN, Jones LE et al. (1937) Surgical anatomy of the anal canal, and the operative treatment of hemorrhoids. Lancet 2:1119–1124

20.

Morinaga K, Hasuda K, Ikeda T (1995) A novel therapy for internal hemorrhoids: ligation of the hemorrhoidal artery with a newly devised instrument (Moricorn) in conjunction with a Doppler flowmeter. Am J Gastroenterol 90:610–613

21.

Müller-Lobeck H (2001) Ambulante Hämorrhoidaltherapie. Chirurg 72:667–676

22.

Nisar PJ, Scholefield JH (2003) Managing haemorhoids. Br Med J 327:847–851

23.

Parks AG (1956) The surgical treatment of hemorrhoids. Br J Surg 43:337

24.

Thomson WH (1975) The nature of hemorrhoids. Br J Surg 62:542–552

25.

Wienert V (2003) Analekzem. In: Wiener V, Mlitz H (Hrsg) Proktologische Leitlinien und Patienteninformationen. Urban & Vogel, München, S 11–16

26.

Winkler R (1992) Anus. In: Kremer K, Lierse W, Platzer W et al. (Hrsg) Chirurgische Operationslehre, Bd. 6: Darm. Thieme, Stuttgart, S 469

27.

Winkler R (2001) Hämorrhoiden. Zur Wertung der verschiedenen chirurgischen Verfahren. Chirurg 72:660–666
Interessenkonflikt:
Der korrespondierende Autor versichert, dass keine Verbindungen mit einer Firma, deren Produkt in dem Artikel genannt ist, oder einer Firma, die ein Konkurrenzprodukt vertreibt, bestehen.
About this article
Cite this article
Lenhard, B.H. Hämorrhoiden. Hautarzt 55, 240–247 (2004). https://doi.org/10.1007/s00105-004-0688-5
Schlüsselwörter
Hämorrhoiden

Pathogenese

Differenzialdiagnose

Therapie
Keywords
Hemorrhoids

Pathogenesis

Differential diagnosis

Therapy