Zusammenfassung
Geriatrische Patienten weisen häufig kardiovaskuläre Erkrankungen auf, die perioperativ ein differenziertes Management der Hämostase benötigen. Dabei beeinflussen sich das operationsbedingte Blutungsrisiko und das individuelle Thromboembolierisiko gegenseitig, sodass präoperativ eine differenzierte Einschätzung der Weiterverordnung der gerinnungsmodulierenden Medikation erforderlich ist. In vielen Fällen kann die gerinnungsaktive Medikation ersatzlos pausiert oder unverändert fortgesetzt werden. Bei kardiovaskulären Erkrankungen mit Thrombozytenaggregationshemmung (TAHg) führt die präoperative Nutzen-Risiko-Abwägung bei den meisten Operationen zur Fortsetzung einer vorher bestehenden Thrombozytenaggregationshemmer(TAHr)-Monotherapie. Bei hohem kardiovaskulärem Thromboembolierisiko mit dualer Plättchenhemmung sollte dagegen die individuelle perioperative Medikation mit einem Geriater oder Kardiologen eng abgestimmt werden. Die Einnahme von Vitamin-K-Antagonisten (VKA) kann in den meisten Fällen präoperativ unterbrochen werden. Bei hohem Thromboembolierisiko muss vorübergehend ein Bridging mit Heparin erfolgen. Die Einführung der vier neuen direkten oralen Antagonisten (DOAK) hat das perioperative Management sehr vereinfacht. Ein Bridging mit Heparin ist nicht erforderlich. Perioperativ muss lediglich die Dosierung und Unterbrechung der DOAKs in Abhängigkeit vom operativen Blutungsrisiko sowie vom Alter, vom Körpergewicht und von der Nierenfunktion des Patienten individuell festgelegt werden. Kommt es zu Blutungskomplikationen unter der Einwirkung der DOAKs, stehen für drei der vier DOAKs Antidots zur Verfügung, die im Akutfall neben Prothrombinkomplexkonzentraten und "fresh frozen plasma" zusätzlich zur Normalisierung der Gerinnung eingesetzt werden können.
Abstract
Geriatric patients often have cardiovascular diseases that require differentiated perioperative management of hemostasis. The operation-related bleeding risk and the individual thromboembolism risk mutually influence each other, so that a differentiated preoperative assessment of the further prescription of coagulation-modulating medication is required. In many cases the active coagulation medication can be interrupted without replacement or continued unchanged. In cardiovascular diseases with antiplatelet medication, the preoperative risk-benefit assessment for most operations leads to the continuation of previous platelet aggregation inhibitor monotherapy; however, if there is a high risk of cardiovascular thromboembolism with dual platelet inhibition, the individual perioperative medication should be closely coordinated with a geriatrician or cardiologist.
In most cases, the intake of vitamin K antagonists (VKA) can be preoperatively interrupted. In cases of high risk of thromboembolism, a temporary bridging with heparin must be carried out. The introduction of the four new direct oral antagonists (DOAC) has made the perioperative management of anticoagulation much easier. Bridging with heparin is not necessary. Perioperatively, only the dosage and timing of interruption of the DOACs have to be determined individually depending on the operative bleeding risk as well as the age, body weight and kidney function of the patient. If bleeding complications arise under the influence of the DOACs, antidotes are available for three of the four DOACs, which in acute cases can be used in addition to prothrombin complex concentrates and fresh frozen plasma to normalize coagulation.
Access options
Buy single article
Instant access to the full article PDF.
USD 39.95
Price includes VAT (USA)
Tax calculation will be finalised during checkout.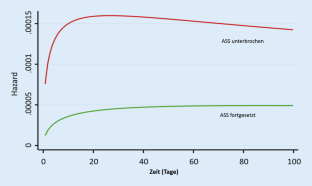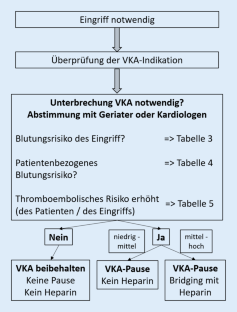 Literatur
1.

Altiok E, Marx N (2018) Oral anticoagulation—update on anticoagulation with vitamin K antagonists and non–vitamin K–dependent oral anticoagulants. Dtsch Arztebl Int 115:776–783. https://doi.org/10.3238/arztebl.2018.0776

2.

Bekanntmachung eines Beschlusses des Gemeinsamen Bundesausschusses über eine Änderung der Arzneimittel-Richtlinie (AM-RL): Anlage XII – Nutzenbewertung von Arzneimitteln mit neuen Wirkstoffen nach § 35a des Fünften Buches Sozialgesetzbuch (SGB V) Andexanet alfa Vom 20. Februar 2020. https://www.bundesanzeiger.de/pub/publication/dsDh7FREyeRPo2aaNZt/content/dsDh7FREyeRPo2aaNZt/BAnz%20AT%2027.03.2020%20B4.pdf?inline (Letzter Zugriff 22. 6. 2021)

3.

Bhatt DL, Pollack CV et al (2019) Antibody-based ticagrelor reversal agent in healthy volunteers. N Eng J Med. https://doi.org/10.1056/NEJMoa1901778

4.

Connolly SJ (2019) Full study report of andexanet alfa for bleeding associated with factor Xa inhibitors. N Eng J Med. https://doi.org/10.1056/NEJMoa1814051

5.

Crawley RM, Anderson RL (2020) Prevention and treatment of bleeding with direct oral anticoagulants. Drugs 80:1293–1308

6.

Devereaux PJ, Goldman L, Cook DJ et al (2005) Perioperative cardiac events in patients undergoing noncardiac surgery: a review of the magnitude of the problem, the pathophysiology of the events and methods to estimate and communicate risk. CMAJ 173:627–634

7.

Douketis JD, Spyropoulos AC, Spencer FA et al (2012) Perioperative management of antithrombotic therapy: antithrombotic therapy and prevention of thrombosis, 9th ed: American College of Chest Physicians Evidence-Based Clinical Practice guidelines. Chest 141:e326S–e350S

8.

Douketis D, Spyropoulos AC et al (2019) Perioperative management of patients with atrial fibrillation receiving a direct oral anticoagulant. JAMA Intern Med 179(11):1469–1478. https://doi.org/10.1001/jamainternmed.2019.2431

9.

Fachinformation Certoparin Aspen München, April 2018

10.

Fachinformation Dalteparin, Pfizer, Juni 2016

11.

Fachinformation Enoxaparin, Sanofi, April 2018

12.

Fachinformation Tinzaparin, LEO-Pharma, September 2016

13.

Fachinformation Apixaban 5 mg, 2,5 mg Filmtabletten Bristol-Myers Squibb, Pfizer Februar 2019

14.

Fachinformation Dabigatran 150 mg, 110 mg Boehringer Ingelheim, Juni 2018

15.

Fachinformation Edoxaban 60 mg, 30 mg Filmtabletten Daiichi-Sankyo, August 2018

16.

Fachinformation Rivaroxaban 20 mg, 15 mg Bayer, August 2018

17.

Gogarten W, Hoffmann K et al (2010) Empfehlungen für die Anwendung konventioneller und neuer Antithrombotika aus anästhesiologischer Sicht. Unfallchirurg 113:908–914. https://doi.org/10.1007/s00113-010-1881-x

18.

Heine GH, Brandenburg V et al (2018) Oral anticoagulation in chronic kidney disease and atrial fibrillation—the use of non-vitamin K‑dependent anticoagulants and vitamin K antagonists. Dtsch Arztebl Int 115:287–294. https://doi.org/10.3238/arztebl.2018.0287

19.

Hindricks G, Poppara T, Dagres N et al (2020) 2020 ESC Guidelines for the diagnosis and management of atrial fibrillation developed in collaboration with the European Association for Cardio-Thoracic Surgery (EACTS): The Task Force for the diagnosis and management of atrial fibrillation of the European Society of Cardiology (ESC) Developed with the special contribution of the European Heart Rhythm Association (EHRA) of the ESC. Eur Heart J 42(5):373–498. https://doi.org/10.1093/eurheartj/ehaa612

20.

Kemkes-Matthes B (2017) Antikoagulation – direkte orale Antikoagulanzien. Internist 58:585–597. https://doi.org/10.1007/s00108-017-0243-y

21.

Kristensen SD, Knuuti J, Saraste A et al (2014) 2014 ESC/ESA Guidelines on noncardiac surgery: cardiovascular assessment and management: The Joint Task Force on non-cardiac surgery: cardiovascular assessment and management of the European Society of Cardiology (ESC) and the European Society of Anaesthesiology (ESA). Eur Heart J 35:2383–2431

22.

Lindhoff-Last E, Herrmann E, Lindau S et al (2020) Severe hemorrhage associated with oral anticoagulants—a prospective observational study of the clinical course during treatment with vitamin K antagonists or direct oral anticoagulants. Dtsch Arztebl Int 117:312–319. https://doi.org/10.3238/arztebl.2020.0312

23.

Makris M, VanVeen JJ et al (2010) Warfarin anticoagulation reversal: management of the asymptomatic and bleeding patient. J Thromb Thrombolysis 29:171–181

24.

Plümer L, Seiffert M et al (2017) Aspirin before elective surgery—stop or continue? A single-center cross-sectional study. Dtsch Arztebl Int 114:473–480. https://doi.org/10.3238/arztebl.2017.0473

25.

Pollack CV (2015) Idarucizumab for Dabigatran reversal. N Engl J Med 373:511–520. https://doi.org/10.1056/NEJMoa1502000

26.

Praxbind, INN-Idarucizumab (europa.eu). https://www.ema.europa.eu/en/documents/product-information/praxbind-epar-product-information_de.pdf. Zugegriffen: 22. Juni 2021

27.

Rechenmacher SJ, Fang JC (2015) Bridging anticoagulation: primum non nocere. J Am Coll Cardiol 66:1392–1403

28.

Schellong SM, Riess H et al (2018) Überbrückende Antikoagulation bei Patienten unter Vitamin-K-Antagonisten. Eine Bestandsaufnahme. Internist 59:744–752. https://doi.org/10.1007/s00108-018-0447-9

29.

Storey RF et al (2010) Inhibitory effects of ticagrelor compared with clopidogrel on platelet function in patients with acute coronary syndromes: the PLATO (PLATelet inhibition and patient Outcomes) PLATELET substudy. Am Coll Cardiol 56:1456–1462

30.

Sundström J, Hedberg J, Thuresson M et al (2017) Low-dose aspirin discontinuation and risk of cardiovascular events. A Swedish nationwide, population-based cohort study. Circulation 136:1183–1192. https://doi.org/10.1161/CIRCULATIONAHA.117.028321

31.

Valgimigli M, Bueno H, Byrne RA et al (2017) 2017 ESC focused update on dual antiplatelet therapy in coronary artery disease developed in collaboration with EACTS: The Task Force for dual antiplatelet therapy in coronary artery disease of the European Society of Cardiology (ESC) and of the European Association for Cardio-Thoracic Surgery (EACTS). Eur Heart J. https://doi.org/10.1093/eurheartj/ehx419

32.

Yasaka M, Sakata T, Minesatsu K et al (2002) Correction of INR by prothrombin complex concentrate and vitamin K in patients with warfarin related hemorrhage complication. Thromb Res 108:25–30
Ethics declarations
Interessenkonflikt
R. Lenzen-Großimlinghaus gibt an, dass kein Interessenkonflikt besteht.
Für diesen Beitrag wurden vom Autor keine Studien an Menschen oder Tieren durchgeführt. Für die aufgeführten Studien gelten die jeweils dort angegebenen ethischen Richtlinien.
Additional information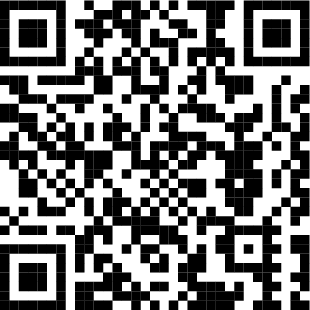 QR-Code scannen & Beitrag online lesen
About this article
Cite this article
Lenzen-Großimlinghaus, R. Perioperatives Management von Thrombozytenaggregation und Antikoagulation bei geriatrischen Patienten. Chirurg (2021). https://doi.org/10.1007/s00104-021-01521-7
Schlüsselwörter
Perioperatives Antikoagulationsmanagement

Thrombozytenaggregationshemmung

Direkte orale Antikoagulanzien

Heparin

Vitamin-K-Antagonisten
Keywords
Perioperative management of anticoagulation

Antiplatelet agents

Direct oral anticoagulants

Heparin

Vitamin K antagonists