Zusammenfassung
Hintergrund
Retroperitoneale Weichgewebssarkome (RPS) umfassen Tumoren mesenchymalen Ursprungs mit teils gut charakterisierten, histologischen Subtypen und heterogener Prognose. Die STRASS-Studie, welche den Stellenwert einer neoadjuvanten Radiotherapie beim primären RPS untersuchte, lieferte zum ersten Mal Daten in einer Phase-III-Studie.
Ziel der Arbeit
Das primäre Ziel der vorliegenden Arbeit ist es, den Stellenwert der neoadjuvanten Strahlentherapie beim RPS nach Veröffentlichung der STRASS-Studie aufzuzeigen.
Material und Methode
Wir führten eine nichtsystematische Literatursuche durch, die Ergebnisse retrospektiver Arbeiten wurden in Bezug zu der kürzlich erschienenen STRASS-Studie gesetzt.
Ergebnisse
In den zwei größten, die amerikanischen Datenbanken National Cancer Database (NCDB) und Surveillance, Epidemiology, and End Results Program (SEER) umfassenden Analysen konnte eine Verbesserung des Gesamtüberlebens durch die Radiotherapie beim RPS gezeigt werden. Entgegen diesen Ergebnissen fiel die STRASS-Studie für den kombinierten Endpunkt des abdominal-rezidivfreien 3‑Jahres-Überlebens negativ aus. Hier konnten lediglich initial ungeplante Subgruppenanalysen einen Trend für einen Vorteil für Liposarkome sowie niedriggradige Sarkome zeigen, welcher nicht für Leiomyo- und hochgradige Sarkome nachgewiesen werden konnte.
Schlussfolgerungen
Auch bei so seltenen Tumoren wie den RPS ist eine randomisierte Studie wie die STRASS-Studie dank internationaler Kooperation möglich. Die Ergebnisse der STRASS-Studie haben den Stellenwert der neoadjuvanten Radiotherapie in der Gesamtheit der Behandlung von RPS relativiert. Ein längeres Follow-up ist insbesondere zur weiteren Beurteilung des Stellenwertes der Radiotherapie bei den Liposarkomen wünschenswert.
Abstract
Background
Retroperitoneal soft tissue sarcomas (RPS) include tumors of mesenchymal origin with overall well-defined histological subtypes and heterogenic prognosis. For the first time with the publication of the STRASS study, which investigated the value of neoadjuvant radiotherapy in primary RPS, there is phase III evidence for the use of radiotherapy.
Objective
The primary objective of the present article is to present the role of neoadjuvant radiotherapy in RPS since the publication of the STRASS study.
Material and methods
We performed a non-systematic literature search. The results of retrospective and observational studies were compared to those of the STRASS study.
Results
In the two of the largest analyses, the surveillance, epidemiology, and end results program (SEER) and the American National Cancer Database (NCDB), an improvement in overall survival due to radiotherapy in RPS could be shown. In contrast to these results, there was no significant improvement in 3‑year abdominal recurrence-free survival in the STRASS study. There was solely a trend to improved abdominal recurrence-free survival in initially unplanned subgroup analyses for patients with liposarcoma as well as low-grade sarcoma but not for leiomyosarcoma or high-grade sarcoma.
Conclusion
Thanks to international collaboration an academic randomized trial was even feasible in such a rare disease as RPS. The results of the STRASS study have relativized the potential benefit of radiotherapy in RPS. A longer follow-up especially regarding the role of radiotherapy in liposarcomas is desirable.
Access options
Buy single article
Instant access to the full article PDF.
US$ 39.95
Tax calculation will be finalised during checkout.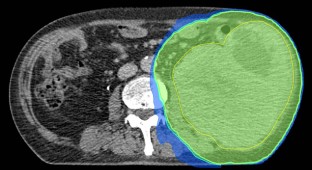 Ethics declarations
Interessenkonflikt
A. Nieto, M. Albertsmeier, J. Werner, D. Di Gioia, L.H. Lindner, J. Rauch, S. Nachbichler, C. Belka und N.-S. Schmidt-Hegemann geben an, dass kein Interessenkonflikt besteht.
Für diesen Beitrag wurden von den Autoren keine Studien an Menschen oder Tieren durchgeführt. Für die aufgeführten Studien gelten die jeweils dort angegebenen ethischen Richtlinien.
Additional information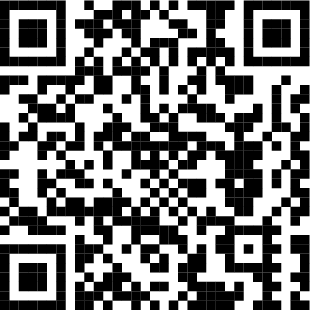 QR-Code scannen & Beitrag online lesen
Redaktion
M. Schneider, Heidelberg
M. W. Büchler, Heidelberg
About this article
Cite this article
Nieto, A., Albertsmeier, M., Werner, J. et al. Retroperitoneale Weichgewebssarkome: Stellenwert der Radiotherapie. Chirurg (2021). https://doi.org/10.1007/s00104-021-01498-3
Schlüsselwörter
Neoadjuvante Radiotherapie

Abdominelle Sarkome

R1-Resektion

Lokalrezidiv

Fernmetastasen
Keywords
Neoadjuvant radiotherapy

Abdominal sarcoma

R1 resection

Local recurrence

Distant metastases