Zusammenfassung
Diese Arbeit soll eine Übersicht der relevanten Literaturevidenz zu dem Thema "prophylaktische Netzimplantationen zur Prävention von Narben- und parastomalen Hernien" in der kolorektalen Chirurgie geben. Zudem wird mittels strukturierter Literaturrecherche die Hernieninzidenz in der kolorektalen Chirurgie der vergangenen 5 Jahre analysiert. Eine knappe Mehrzahl (54 %) der Artikel empfiehlt den Einsatz prophylaktischer Netzimplantationen in der kolorektalen Chirurgie. Prophylaktische Netze scheinen das Risiko von Hernien in der kolorektalen Chirurgie zu reduzieren, sind jedoch mit einer leicht erhöhten perioperativen Wundinfektionsrate assoziiert. Parastomale Hernien gehen im Vergleich zu Narbenhernien mit höheren Inzidenzraten einher und scheinen auch mehr von prophylaktischen Netzimplantationen zu profitieren. Die Literaturevidenz bleibt in Bezug auf die Verwendung synthetischer oder biologischer Implantate unklar, da zu wenig randomisiert-kontrollierte Studien verfügbar sind. Perineale Hernien wurden von der Analyse aufgrund der nicht vergleichbaren, überwiegend kasuistischen Literatur ausgeschlossen. Eine Übersicht wird in der Diskussion gegeben. Unsere Literaturanalyse kommt auch in Reflexion unserer eigenen Erfahrung zu dem Schluss, dass die operationsbedingte gestörte Bauchwandintegrität prophylaktisch verstärkt werden sollte. Eine evidenzbasierte Empfehlung ist basierend auf dem aktuellen Stand der Forschung zur Implantationstechnik (Onlay, Sublay, intraperitoneales Onlay-Mesh) sowie zur Wahl des Implantates nicht möglich.
Abstract
This article gives an overview of the relevant evidence from the literature on the topic of prophylactic use of meshes to prevent incisional and parastomal hernias in colorectal surgery. In addition, based on a structured literature search the incidence of hernias in colorectal surgery over the past 5 years was analyzed. A slight majority (54%) of articles recommended the use of prophylactic mesh implantation in colorectal surgery. The prophylactic use of meshes appears to reduce the risk of hernias in colorectal surgery but is associated with a slightly increased perioperative wound infection rate. Parastomal hernias are associated with higher incidence rates compared with incisional hernias and also appear to benefit more from prophylactic mesh implantation. The evidence in the literature is still unclear regarding the use of synthetic or biological implants due to the lack of randomized controlled trials. Perineal hernias were excluded from the analysis due to the incomparability of the mainly casuistic literature. An overview is given in the discussion. The analysis of the literature and also in reflection of our own experience comes to the conclusion that the disrupted integrity of the abdominal wall due to the operation should be prophylactically reinforced with a mesh after colorectal surgery. An evidence-based recommendation is not possible based on the current state of research on implantation techniques, e.g. onlay, sublay intraperitoneal onlay mesh (IPOM) and selection of the implant.
Access options
Buy single article
Instant access to the full article PDF.
US$ 39.95
Tax calculation will be finalised during checkout.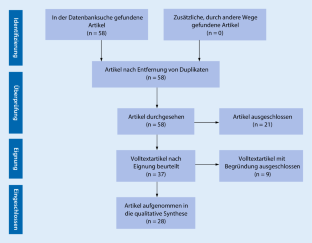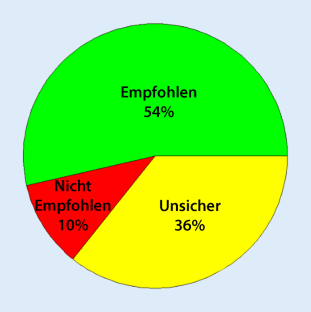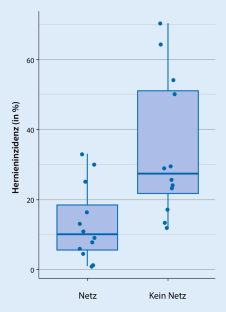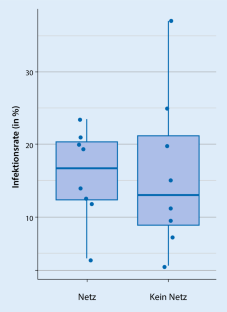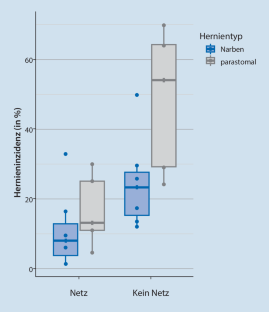 Literatur
1.

ACPGBI Parastomal Hernia Group (2018) Prevention and treatment of parastomal hernia: a position statement on behalf of the association of coloproctology of great britain and ireland. Colorectal Dis 20(2):5–19

2.

Antoniou SA, Agresta F, Garcia Alamino JM et al (2018) European hernia society guidelines on prevention and treatment of parastomal hernias. Hernia 22:183–198

3.

Argudo N, Iskra MP, Pera M et al (2017) The use of an algorithm for prophylactic mesh use in high risk patients reduces the incidence of incisional hernia following laparotomy for colorectal cancer resection. Cir Esp 95:222–228

4.

Argudo N, Pera M, López-Cano M et al (2018) Selective mesh augmentation to prevent Incisional hernias in open colorectal surgery is safe and cost-effective. Front Surg 5:8

5.

Aslam MI, Baloch N, Mann C et al (2019) Simultaneous stoma reinforcement and perineal reconstruction with biological mesh—a multicentre prospective observational study. Ann Med Surg (Lond) 38:28–33

6.

Asplund D, Prytz M, Bock D et al (2015) Persistent perineal morbidity is common following abdominoperineal excision for rectal cancer. Int J Colorectal Dis 30:1563–1570

7.

Bertoglio CL, Maspero M, Morini L et al (2020) Permanent end-colostomy parastomal hernia prevention using a novel three-dimensional mesh. Hernia. https://doi.org/10.1007/s10029-020-02326-z

8.

Bhangu A, Nepogodiev D, Futaba K et al (2012) Systematic review and meta-analysis of the incidence of Incisional hernia at the site of stoma closure. World J Surg 36:973–983

9.

Brandsma HT, Hansson BM, Aufenacker TJ et al (2017) Prophylactic mesh placement during formation of an end-colostomy reduces the rate of parastomal hernia: short-term results of the Dutch PREVENT-trial. Ann Surg 265:663–669

10.

Cano-Valderrama O, García-Alonso M, Sanz-Ortega G et al (2020) Is prophylactic mesh closure effective to decrease the incidence of incisional hernia after laparotomy in colorectal surgery? Acta Chir Belg. https://doi.org/10.1080/00015458.2020.1846938

11.

Dijkstra EA, Kahmann NLE, Hemmer PHJ et al (2020) A low incidence of perineal hernia when using a biological mesh after extralevator abdominoperineal excision with or without pelvic exenteration or distal sacral resection in locally advanced rectal cancer patients. Tech Coloproctol 24:855–861

12.

Emile SH, Elfeki H, Shalaby M et al (2019) Intracorporeal versus extracorporeal anastomosis in minimally invasive right colectomy: an updated systematic review and meta-analysis. Tech Coloproctol 23:1023–1035

13.

Fazekas B, Fazekas B, Hendricks J et al (2017) The incidence of incisional hernias following ileostomy reversal in colorectal cancer patients treated with anterior resection. Ann R Coll Surg Engl 99:319–324

14.

Fox SS, Johnson R, Fischer JP et al (2018) Prophylactic mesh for hernia prevention: has the time arrived? Plast Reconstr Surg 142:180–186s

15.

Gachabayov M, Orujova L, Latifi LA et al (2020) Use of biologic mesh for the treatment and prevention of parastomal hernias. Surg Technol Int 37:115–119

16.

Henriksen NA, Deerenberg EB, Venclauskas L et al (2018) Meta-analysis on materials and techniques for laparotomy closure: the MATCH review. World J Surg 42:1666–1678

17.

Holm T, Ljung A, Häggmark T et al (2007) Extended abdominoperineal resection with gluteus maximus flap reconstruction of the pelvic floor for rectal cancer. Br J Surg 94:232–238

18.

Ibrahim R, Abounozha S, Kheder A et al (2021) Incidence of seroma in sublay versus onlay mesh repair of incisional hernia. Ann Med Surg 61:155–157

19.

Israelsson LA (2005) Preventing and treating parastomal hernia. World J Surg 29:1086–1089

20.

Israelsson LA, Millbourn D (2013) Prevention of incisional hernias: how to close a midline incision. Surg Clin North Am 93:1027–1040

21.

Jones HG, Rees M, Aboumarzouk OM et al (2018) Prosthetic mesh placement for the prevention of parastomal herniation. Cochrane Database Syst Rev 7:Cd8905

22.

Kamarajah SK, Smart NJ, Daniels IR et al (2021) Bioabsorbable mesh use in midline abdominal wall prophylaxis and repair achieving fascial closure: a cross-sectional review of stage of innovation. Hernia 25(1):3–12. https://doi.org/10.1007/s10029-020-02217-3

23.

Kao AM, Arnold MR, Augenstein VA et al (2018) Prevention and treatment strategies for mesh infection in abdominal wall reconstruction. Plast Reconstr Surg 142:149S–155S

24.

Lambrichts DPV, de Smet GHJ, van der Bogt RD et al (2018) Incidence, risk factors and prevention of stoma site incisional hernias: a systematic review and meta-analysis. Colorectal Dis 20:O288–O303

25.

López-Borao J, Madrazo-González Z, Kreisler E et al (2019) Prevention of parastomal hernia after abdominoperineal excision with a prophylactic three-dimensional funnel mesh. Colorectal Dis 21:1326–1334

26.

López-Cano M, Serra-Aracil X, Mora L et al (2016) Preventing parastomal hernia using a modified sugarbaker technique with composite mesh during laparoscopic abdominoperineal resection: a randomized controlled trial. Ann Surg 264:923–928

27.

Miles W (1908) A method of performing abdominoperineal excision for carcinoma of the rectum and of the terminal portion of the pelvic colon. Lancet 2:1812–1813

28.

Mjoli M, Sloothaak DA, Buskens CJ et al (2012) Perineal hernia repair after abdominoperineal resection: a pooled analysis. Colorectal Dis 14:e400–406

29.

Mohamedahmed AYY, Stonelake S, Zaman S et al (2020) Closure of stoma site with or without prophylactic mesh reinforcement: a systematic review and meta-analysis. Int J Colorectal Dis 35:1477–1488

30.

Moher D, Liberati A, Tetzlaff J et al (2009) Preferred reporting items for systematic reviews and meta-analyses: the PRISMA statement. PLoS Med 6:e1000097

31.

Mortensen AR, Grossmann I, Rosenkilde M et al (2017) Double-blind randomized controlled trial of collagen mesh for the prevention of abdominal incisional hernia in patients having a vertical rectus abdominis myocutaneus flap during surgery for advanced pelvic malignancy. Colorectal Dis 19:491–500

32.

Musters GD, Klaver CEL, Bosker RJI et al (2017) Biological mesh closure of the pelvic floor after extralevator abdominoperineal resection for rectal cancer: a multicenter randomized controlled trial (the BIOPEX-study). Ann Surg 265:1074–1081

33.

Muysoms FE, Dietz UA (2017) Prophylactic meshes in the abdominal wall. Chirurg 88:34–41

34.

Näverlo S, Gunnarsson U, Strigård K et al (2019) Quality of life after end colostomy without mesh and with prophylactic synthetic mesh in sublay position: one-year results of the STOMAMESH trial. Int J Colorectal Dis 34:1591–1599

35.

Odensten C, Strigård K, Rutegård J et al (2019) Use of prophylactic mesh when creating a colostomy does not prevent parastomal hernia: a randomized controlled trial-STOMAMESH. Ann Surg 269:427–431

36.

Pereira JA, Pera M, López-Cano M et al (2019) Hernias at the extraction incision after laparoscopic colon and rectal resection: Influence of incision location and use of prophylactic mesh. Cir Esp 97:20–26

37.

Pianka F, Probst P, Keller AV et al (2017) Prophylactic mesh placement for the PREvention of paraSTOmal hernias: the PRESTO systematic review and meta-analysis. PLoS ONE 12:e171548

38.

Prudhomme M, Fabbro-Peray P, Rullier E et al (2020) Meta-analysis and systematic review of the use of a prosthetic mesh for prevention of parastomal hernia. Ann Surg. https://doi.org/10.1097/SLA.0000000000004704

39.

Quirke P, Dixon M, Durdey P et al (1986) Local recurrence of rectal adenocarcinoma due to inadequate surgical resection: histopathological study of lateral tumour spread and surgical excision. Lancet 328:996–999

40.

R Development Core Team (2010) R: a language and environment for statistical computing. R Foundation for Statistical Computing, Vienna, Austria

41.

Sancho-Muriel J, Ocaña J, Cholewa H et al (2020) Biological mesh reconstruction versus primary closure for preventing perineal morbidity after extralevator abdominoperineal excision: a multicentre retrospective study. Colorectal Dis 22:1714–1723

42.

Seiler CM, Bruckner T, Diener MK et al (2009) Interrupted or continuous slowly absorbable sutures for closure of primary elective midline abdominal incisions: a multicenter randomized trial (INSECT: ISRCTN24023541). Ann Surg 249:576–582

43.

Skipworth JRA, Khan Y, Motson RW et al (2010) Incisional hernia rates following laparoscopic colorectal resection. Int J Surg 8:470–473

44.

Styliński R, Alzubedi A, Rudzki S (2018) Parastomal hernia—current knowledge and treatment. Wideochir Inne Tech Maloinwazyjne 13:1–8

45.

Thomas PW, Blackwell JEM, Herrod PJJ et al (2019) Long-term outcomes of biological mesh repair following extra levator abdominoperineal excision of the rectum: an observational study of 100 patients. Tech Coloproctol 23:761–767

46.

Varathan N, Rotigliano N, Nocera F et al (2020) Left lower transverse incision versus Pfannenstiel-Kerr incision for specimen extraction in laparoscopic sigmoidectomy: a match pair analysis. Int J Colorectal Dis 35:233–238

47.

Warren JA, Beffa LR, Carbonell AM et al (2018) Prophylactic placement of permanent synthetic mesh at the time of ostomy closure prevents formation of incisional hernias. Surgery 163:839–846

48.

Weyhe D, Geier B, Belyaev O et al (2006) Central perineal hernia mimicking rectocele: a case report. Langenbecks Arch Surg 391:43–46

49.

Wong J, Jones J, Ananthapadmanabhan S et al (2020) Abdominal wall closure with prophylactic mesh in colorectal operations. ANZ J Surg 90:564–568

50.

Zhou Z, Bilkhu A, Anwar S (2017) The use of a composite synthetic mesh in the vicinity of bowel—for repair and prophylaxis of parastomal hernias. Does it increase the risk of short term infective complications? Int J Surg 45:67–71
Ethics declarations
Interessenkonflikt
D. Weyhe, D. Salzmann und K. Gloy geben an, dass kein Interessenkonflikt besteht.
Für diesen Beitrag wurden von den Autoren keine Studien an Menschen oder Tieren durchgeführt. Bei dieser Arbeit handelt es sich um eine vergleichende Literaturanalyse. Für die aufgeführten Studien gelten die jeweils dort angegebenen ethischen Richtlinien.
Additional information
Redaktion
M. Anthuber, Augsburg
About this article
Cite this article
Weyhe, D., Salzmann, D. & Gloy, K. Prophylaxe von parastomalen, perinealen und Narbenhernien in der kolorektalen Chirurgie. Chirurg (2021). https://doi.org/10.1007/s00104-021-01415-8
Schlüsselwörter
Netzimplantation

Inzidenz

Wundinfektion

Serombildung

Nahtverschluss
Keywords
Mesh implantation

Incidence

Wound infection

Seroma formation

Suture closure