Zusammenfassung
Hintergrund
Die möglichen Komplikationen nach Rekonstruktionen der Aorta sind vielgestaltig und potenziell lebensbedrohlich. Neben den lange bekannten Komplikationen des offen-chirurgischen Aortenersatz (OAR) hat sich mit dem zunehmenden Einsatz endovaskulärer Techniken (EVAR) das Komplikationsspektrum erweitert und verschoben.
Ziel der Arbeit
Es werden die gängigsten Komplikationen sowohl der offen-chirurgischen als auch der endovaskulären Aortenchirurgie in zusammenfassender Weise dargestellt. Der Fokus liegt auf der Darstellung kardiovaskulärer bzw. nephrologischer Komplikationen, der Kolonischämie sowie Protheseninfektion und -fisteln. Auch die spinale Ischämie und Endoleaks nach EVAR werden besprochen. Zusätzlich wird die Darstellung durch epidemiologische Angaben und Schilderung der Risikofaktoren ergänzt und die jeweiligen prinzipiellen Therapieoptionen erläutert.
Fazit
Die rekonstruktive Chirurgie der Aorta kann mit ernsthaften Komplikationen assoziiert sein, die allen chirurgisch tätigen Fachdisziplinen in den Grundzügen bekannt sein sollten.
Abstract
Background
The potential complications following aortic reconstruction surgery are diverse and potentially life-threatening. Besides the well known complications of open aortic repair (OAR) the spectrum of complications has been extended and shifted by the growing use of endovascular aortic repair (EVAR).
Aim
The most common complications of open as well as endovascular aortic surgery are presented in a summarizing review. The focus is placed on the presentation of cardiovascular and nephrological complications, colonic ischemia, as well as aortic graft infections and graft fistulas. Spinal ischemia and endoleaks after EVAR are also discussed. Additionally epidemiological data, risk factors and basic therapeutic principles are outlined.
Conclusion
Aortic reconstruction surgery can be associated with severe complications, the main features of which should be known by all surgical specialties.
This is a preview of subscription content, log in to check access.
Access options
Buy single article
Instant access to the full article PDF.
US$ 39.95
Tax calculation will be finalised during checkout.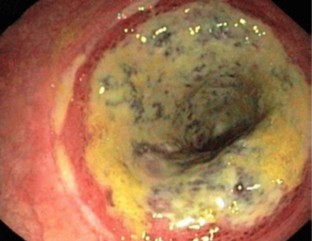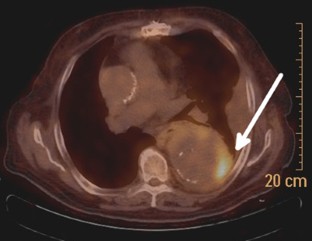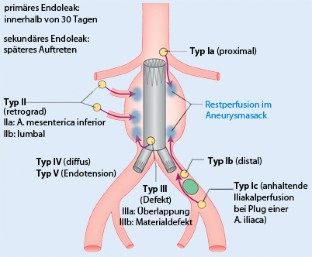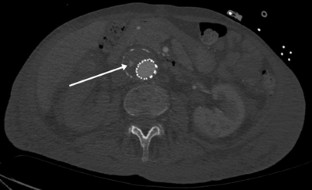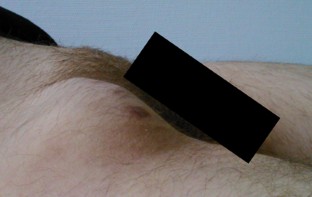 Literatur
1

Baumgartner I, Hirsch AT, Abola MTB et al (2008) Cardiovascular risk profile and outcome of patients with abdominal aortic aneurysm in out-patients with atherothrombosis: data from the Reduction of Atherothrombosis for Continued Health (REACH) Registry. J Vasc Surg 48:808–814

2

Behrendt CA, Rieß HC, Heidemann F et al (2015) Das abdominelle Aortenaneurysma. Teil II: Therapie. Gefäßmedizin Scan 2:71–87

3

Berg P, Kaufmann D, van Marrewijk CJ et al (2001) Spinal cord ischaemia after stent-graft treatment for infra-renal abdominal aortic aneurysms. Analysis of the Eurostar database. Eur J Vasc Endovasc Surg 22:342–347

4

Björck M (2005) Intestinal Ischaemia in Aortic Surgery. In: Barros D'Sa AAB, Chant ADB (Hrsg) Emergency vascular and endovascular surgical practice, 2. Aufl. Oxford University Press, London, S 29–36

5

de Bruin JL, Vervloet MG, Buimer MG et al (2013) Renal function 5 years after open and endovascular aortic aneurysm repair from a randomized trial. Br J Surg 100:1465–1470

6

Choke E, Thompson M (2004) Endoleak after endovascular aneurysm repair: current concepts. J Cardiovasc Surg (Torino) 45:349–366

7

Clough RE, Modarai B, Topple JA et al (2011) Predictors of stroke and paraplegia in thoracic aortic endovascular intervention. Eur J Vasc Endovasc Surg 41:303–310

8

Dias NV, Sonesson B, Kristmundsson T et al (2015) Short-term Outcome of Spinal Cord Ischemia after Endovascular Repair of Thoracoabdominal Aortic Aneurysms. Eur J Vasc Endovasc Surg. doi:10.1016/j.ejvs.2014.12.034

9

Eldrup N, Budtz-Lilly J, Laustsen J et al (2012) Long-term incidence of myocardial infarct, stroke, and mortality in patients operated on for abdominal aortic aneurysms. J Vasc Surg 55:311–317

10

Erbel R, Aboyans V, Boileau C et al (2014) 2014 ESC Guidelines on the diagnosis and treatment of aortic diseases. Eur Heart J 35:2873–2926

11

Etz DC, Luehr M, Aspern KV et al (2014) Spinal cord ischemia in open and endovascular thoracoabdominal aortic aneurysm repair: new concepts. J Cardiovasc Surg (Torino) 55:159–168

12

Garot M, Delannoy P, Meybeck A et al (2014) Intra-abdominal aortic graft infection: prognostic factors associated with in-hospital mortality. BMC Infect Dis 14:215

13

Gruppo M, Mazzalai F, Lorenzetti R et al (2012) Midline abdominal wall incisional hernia after aortic reconstructive surgery: a prospective study. Surg 151:882–888

14

Henriksen NA, Helgstrand F, Vogt KC et al (2013) Risk factors for incisional hernia repair after aortic reconstructive surgery in a nationwide study. J Vasc Surg 57:1524–1530, 1530.e1–3

15

Hodgkiss-Harlow KD, Bandyk DF (2011) Antibiotic therapy of aortic graft infection: treatment and prevention recommendations. Semin Vasc Surg 24:191–198

16

Karthikesalingam A, Bahia SS, Patel SR et al (2015) A systematic review and meta-analysis indicates underreporting of renal dysfunction following endovascular aneurysm repair. Kidney Int 87:442–451

17

Kristensen SD, Knuuti J, Saraste A et al (2014) 2014 ESC/ESA Guidelines on non-cardiac surgery: cardiovascular assessment and management. Eur Heart J 35:2383–2431

18

Lock G (2010) Akute Ischämien am Gastrointestinaltrakt. Intensivmedizin und Notfallmedizin 47:266–271

19

Mills JL, Duong ST, Leon LR et al (2008) Comparison of the effects of open and endovascular aortic aneurysm repair on long-term renal function using chronic kidney disease staging based on glomerular filtration rate. J Vasc Surg 47:1141–1149

20

Nordon IM, Hinchliffe RJ, Loftus IM et al (2011) Pathophysiology and epidemiology of abdominal aortic aneurysms. Nat Rev Cardiol 8:92–102

21

Perry RJT, Martin MJ, Eckert MJ et al (2008) Colonic ischemia complicating open vs endovascular abdominal aortic aneurysm repair. J Vasc Surg 48:272–277

22

Rieß HC, Behrendt CA, Heidemann F et al (2014) Therapie des abdominellen Aortenaneurysmas. Zeitschrift für Gefäßmedizin 11:6–13

23

Saratzis A, Sarafidis P, Melas N et al (2013) Impaired renal function is associated with mortality and morbidity after endovascular abdominal aortic aneurysm repair. J Vasc Surg 58:879–885

24

Schlösser FJV, Muhs BE (2012) Endoleaks after endovascular abdominal aortic aneurysm repair: what one needs to know. Curr Opin Cardiol 27:598–603

25

Seeger JM (2000) Management of patients with prosthetic vascular graft infection. Am Surg 66:166–177

26

Sharifpour M, Moore LE, Shanks AM et al (2013) Incidence, predictors, and outcomes of perioperative stroke in noncarotid major vascular surgery. Anesth Analg 116:424–434

27

Tazaki J, Morimoto T, Sakata R et al (2014) Impact of statin therapy on patients with coronary heart disease and aortic aneurysm or dissection. J Vasc Surg 60:604–612.e2

28

Vogel TR, Symons R, Flum DR (2008) The incidence and factors associated with graft infection after aortic aneurysm repair. J Vasc Surg 47:264–269

29

Vogt PR (2011) Arterial allografts in treating aortic graft infections: something old, something new. Semin Vasc Surg 24:227–233

30

Walsh SR, Tang T, Gaunt ME et al (2007) Contrast-induced nephropathy. J Endovasc Ther 14:92–100

31

Wenk H, Träger J, Daum H et al (2004) Das Dilatationsverhalten von Polyesterprothesen. Gefäßchirurgie 9:191–195
Ethics declarations
Interessenkonflikt
E. Kleinspehn, F. Heidemann, C.A. Behrendt, T. Kölbel und E.S. Debus gibt an, dass kein Interessenkonflikt besteht.
Dieser Beitrag beinhaltet keine Studien an Menschen oder Tieren.
About this article
Cite this article
Kleinspehn, E., Heidemann, F., Behrendt, C. et al. Komplikationen nach Rekonstruktion der Aorta. Chirurg 86, 626–632 (2015). https://doi.org/10.1007/s00104-015-0030-z
Schlüsselwörter
Komplikationen

Aortenchirurgie

Endovaskulärer Aortenersatz

Offen-chirurgischer Aortenersatz

Aortenaneurysma
Keywords
Complications

Aortic surgery

Endovascular aortic repair

Open aortic repair

Aortic aneurysm