Zusammenfassung
Einführung
Studenten müssen in der Chirurgie anatomisch-theoretische Kenntnisse in die Operationsrealität übertragen und komplexe Abläufe verstehen. In der vorliegenden Studie wurde eine multimediale Lehre mit einer konventionellen Operationslehre verglichen.
Material und Methoden
Eine randomisiert-kontrollierte Studie in einem Prä-/Post-/Retentionstest-Design wurde mit 101 Medizinstudenten durchgeführt. Als Studienmaterial diente die laparoskopische Cholezystektomie in einer multimedialen (MMG) oder textbasierte Aufbereitung (TG). Der Posttest und der Retentionstest 3 Monate später untersuchten den Wissensstand und die Nachhaltigkeit des Gelernten.
Ergebnisse
In der TG und der MMG kam es zu einem signifikanten Wissenszuwachs (p ≤ 0,001). Im Posttest schnitt die MMG mit signifikant mehr richtigen Antworten auf prozedurale Fragen (3,84 [MMG] vs. 2,98 [TG], p = 0,040) besser ab. Im Retentionstest wurden von der MMG signifikant mehr Fragen richtig beantwortet (7,17 [MMG] vs. 6,41 [TG] richtige Antworten, p = 0,028). Insgesamt wurde die multimediale Operationslehre besser evaluiert.
Schlussfolgerung
Multimediabasiertes Lernen kann eine Alternative zur konventionellen Aufbereitung der Inhalte sein. Komplexes, prozedurales Wissen wurde multimedial aufbereitet besser gelernt und behalten.
Abstract
Background
Teaching surgery to students means covering two main learning fields: theoretical knowledge and practical skills. The objective of this study was to compare a multimedia-based surgical procedure manual to a text-based one in a student population.
Methods
This randomized controlled trial in a pre-post-retention test design was conducted online with the participation of 101 medical students. Subjects studied the performance of a laparoscopic cholecystectomy either in a multimedia-based (MMG) or text-based (TG) presentation. The post-test surveyed the knowledge gain and 3 months later a retention test assessed the sustainability of that knowledge.
Results
The study showed a significant knowledge gain in the intragroup comparison. Regarding the procedural knowledge, the MMG scored significantly higher in Δpost-test with 3.84 (MMG) vs 2.98 (TG) correct answers (p = 0.040). This finding was confirmed in the retention test. The MMG (7.17) scored overall significantly higher than the TG (6.41) with correct answers (p = 0.028).
Conclusions
Multimedia-based learning can be regarded as an alternative to text-based learning. Students learn factual knowledge equally well with both devices but the MMG scored higher in procedural and more complex knowledge.
Access options
Buy single article
Instant access to the full article PDF.
US$ 39.95
Tax calculation will be finalised during checkout.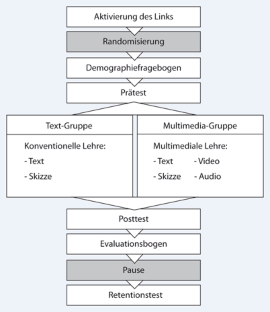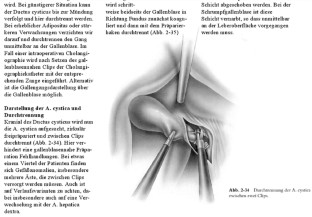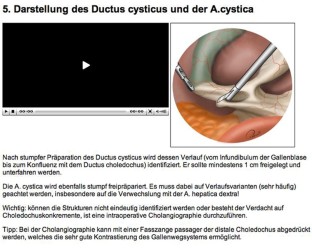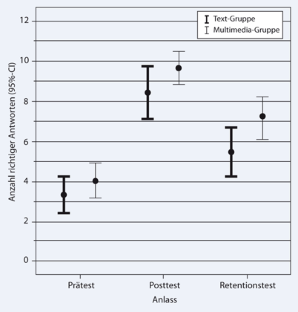 Literatur
1.

Beyea JA, Wong E, Bromwich M et al (2008) Evaluation of a particle repositioning maneuver web-based teaching module. Laryngoscope 118:175–180

2.

Bundesministerium für Gesundheit, Approbationsordnung für Ärzte (2002) (ÄAppO 2002)

3.

Cook DA, Dupras DM, Thompson WG et al (2005) Web-based learning in residents' continuity clinics: a randomized, controlled trial. Acad Med 80:90–97

4.

Cook DA, Thompson W, Thomas K et al (2006) Impact of self-assessment questions and learning styles in Web-based learning: a randomized, controlled, crossover trial. Acad Med 81:231–238

5.

Cook DA, Gelula MH, Dupras DM et al (2007) Instructional methods and cognitive and learning styles in web-based learning: report of two randomised trials. Med Educ 41:897–905

6.

Cook DA (2009) The failure of e-learning research to inform educational practice, and what we can do about it. Med Teach 31:158–162

7.

Cook DA, Garside S, Levinson AJ et al (2010) What do we mean by web-based learning? A systematic review of the variability of interventions. Med Educ 44:765–774

8.

D'Alessandro DM, Kreiter CD, Erkonen WE et al (1997) Longitudinal follow-upcomparison of educational interventions: multimedia textbook, traditional lecture, and printed textbook. Acad Radiol 4:719–723

9.

Leng B de, Dolmans D, Wiel M van de et al (2007) How video cases should be used as authentic stimuli in problem-based medical education. Med Educ 41:181–188

10.

Friedl R, Hoppler H, Ecard K et al (2006) Multimedia-driven teaching significantly improves students' performance when compared with a print medium. Ann Thorac Surg 81:1760–1766

11.

Gold JP, Begg WB, Fullerton D et al (2004) Successful implementation of a novel internet hybrid surgery curriculum: the early phase outcome of thoracic surgery prerequisite curriculum e- learning project. Ann Surg 240:499–507 (discussion 507–499)

12.

Kerfoot BP, Baker H, Jackson TL et al (2006) A multi-institutional randomized controlled trial of adjuvant web-based teaching to medical students. Acad Med 81:224–223

13.

Krebs R (2002) Anleitung zur Herstellung von MC-Fragen und MC- Prüfungen. Institut für Aus- und Weiter- und Fortbildung der Universität Bern Abteilung für Ausbildungs- und Examensforschung, S 1–28

14.

Maloney S, Chamberlain M, Morrison S et al (2013) Health professional learner attitudes and use of digital learning resources. J Med Internet Res doi:10.2196/jmir.2094

15.

McKimm J, Jollie C, Cantillon P (2003) ABC of learning and teaching: web-based learning. BMJ 326:870–873

16.

Nicholson D, Chalk C, Funnell W et al (2006) Can virtual reality improve anatomy education? A randomised controlled study of a computer-generated three- dimensional anatomical ear model. Med Educ 40:1081–1087

17.

Nousiainen M (2007) Comparison of expert instruction and computer-based video training in teaching fundamental skills to medical students. Surgery 539–544

18.

Pape-Köhler C, Chmelik C, Heiss M et al (2010) Elektronische Operationslehre und Blogs. Chirurg 81(1):14–18

19.

Prinz A, Bolz M, Findl O (2005) Advantage of three dimensional animated teaching over traditional surgical videos for teaching ophthalmic surgery: a randomised study. Br J Ophthalmol 89:1495–1499

20.

Ricks C, Ratnapalan S, Jain S et al (2008) Evaluating computer-assisted learning for common pediatric emergency procedures. Pediatr Emerg Care 24:284–286

21.

Ridgway PF, Sheikh A, Sweeney KJ et al (2007) Surgical e-learning: validation of multimedia web-based lectures. Med Educ 41:168–172

22.

Rindermann HA (1994) Das Heidelberger Inventar zur Lehrveranstaltung – Evaluation (HILVE). Handanweisungen

23.

Statistisches Bundesamt Hochschulstandort Deutschland, Fachserie 11, Reihe 4.1 Bildung und Kultur, Studierende an Hochschulen, Vorbericht, Wintersemester 2012/2013, Statistisches Bundesamt, Wiesbaden 2013

24.

Obermaier J (2008) Breitner Chirurgische Operationslehre, Band 1–14- digital, Bd 5. Urban&Fischer in Elsevier
Einhaltung ethischer Richtlinien
Interessenkonflikt. C. Pape-Köhler, C. Chmelik, M.M. Heiss und R. Lefering geben an, dass kein Interessenkonflikt besteht. Das vorliegende Manuskript enthält keine Studien an Menschen oder Tieren.
About this article
Cite this article
Pape-Köhler, C., Chmelik, C., Heiss, M. et al. Lernerfolg durch multimediale Lehre bei Chirurgiestudenten. Chirurg 84, 875–880 (2013). https://doi.org/10.1007/s00104-013-2529-5
Schlüsselwörter
Computerbasiertes Lernen

E-Learning

Multimediabasiertes Lernen

Prospektiv randomisierte Studie

Operationslehre
Keywords
Computer-based learning

E-learning

Multimedia

Multimedia-based learning

Studying surgery