Zusammenfassung
Seit 1963 hat sich die orthotope Lebertransplantation (OLT) zu einem etablierten interdisziplinären Therapiekonzept für Patienten mit terminaler Leberinsuffizienz, akutem irreversiblem Leberversagen und bei streng selektionierten Patienten mit Malignomen entwickelt. Jährlich werden in Deutschland an 26 Zentren rund 900 Vollorgan-OLT durchgeführt. Die klassische Technik wird zunehmend durch die "Piggyback-Technik" abgelöst und hat sich an vielen Zentren als Standardtechnik entwickelt und ist bei nahezu allen Patienten anwendbar. Durch Verbesserungen der Organkonservierung, der chirurgischen Technik, des peri- und postoperativen Managements, Einführung neuer immunsuppressiver Medikamente und frühe adäquate Therapie von Infektionen und Transplantatabstoßungen werden aktuell Einjahresüberlebensraten von 80–90% erreicht. Dies hat zu einer Erweiterung des Indikationsspektrums der OLT geführt. Trotz jahrzehntelanger Erfahrung sind ca. 10% der Letalität innerhalb der ersten 3 Monate auf technische Komplikationen zurückzuführen.
Abstract
Since 1963, orthotopic liver transplantation (OLT) has developed into an established interdisciplinary therapy concept for patients with end-stage liver disease, acute irreversible liver failure, and hepatic malignancies in selected cases. In 26 centers in Germany, around 900 full-size OLTs are performed annually. The classic technique has been replaced by the "piggyback" method, which has become the standard in many centres. Improvements in surgical techniques, anaesthetic protocols, and medical management along with the introduction of new immunosuppressive regimens and early adequate therapy against infections and transplant rejection have increased patient survival. These factors have resulted in 1-year survival rates of 80–90% and led to an increase in indications for OLT. Despite decades of experience, approximately 10% of the mortality in the first 3 months still can be traced to technical complications.
This is a preview of subscription content,
to check access.
Access this article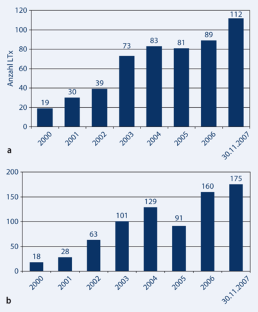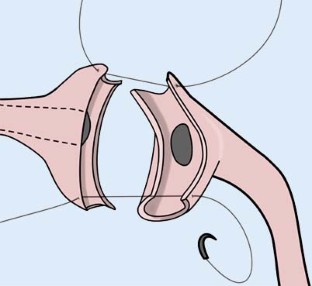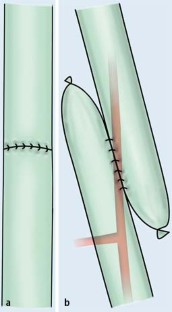 Literatur
Bechstein WO, Neuhaus P (2000) Bleeding problems in liver surgery and liver transplantation. Chirurg 71: 363–368

Bechstein WO, Wiens M, Raakow R et al. (1993) Special "supportive" therapy (nutrition, control of infection, intensive care) in transplantation medicine. Zentralbl Chir 118: 477–481

Belghiti J, Panis Y, Sauvanet A et al. (1992) A new technique of side to side caval anastomosis during orthotopic hepatic transplantation without inferior vena caval occlusion. Surg Gynecol Obstet 175: 270–272

Calne RY, Williams R (1968) Liver transplantation in man. I. Observations on technique and organization in five cases. Br Med J 4: 535–540

Cavallari A, Vivarelli M, Bellusci R et al. (2001) Treatment of vascular complications following liver transplantation: multidisciplinary approach. Hepatogastroenterology 48: 179–183

Davidson BR, Rai R, Kurzawinski TR et al. (1999) Prospective randomized trial of end-to-end versus side-to-side biliary reconstruction after orthotopic liver transplantation. Br J Surg 86: 447–452

Dumortier J, Czyglik O, Poncet G et al. (2002) Eversion thrombectomy for portal vein thrombosis during liver transplantation. Am J Transplant 2: 934–938

Gopal DV, Pfau PR, Lucey MR (2003) Endoscopic management of biliary complications after orthotopic liver transplantation. Curr Treat Options Gastroenterol 6: 509–515

Greif F, Bronsther OL, Van Thiel DH et al. (1994) The incidence, timing, and management of biliary tract complications after orthotopic liver transplantation. Ann Surg 219: 40–45

Griffith BP, Shaw BW Jr, Hardesty RL et al. (1985) Veno-venous bypass without systemic anticoagulation for transplantation of the human liver. Surg Gynecol Obstet 160: 270–272

Gubernatis G, Abendroth D, Haverich A et al. (1988) Technic of multiple organ procurement. Chirurg 59: 461–468

Heidelberger Manual der Lebertransplantation (2006) Universitätsklinikum Heidelberg, 2. Aufl. ISBN 3–9808751–1-3

Imber CJ, St Peter SD, Lopez I et al. (2002) Current practice regarding the use of fatty livers: a trans-Atlantic survey. Liver Transpl 8: 545–549

Langnas AN, Marujo W, Stratta RJ et al. (1991) Hepatic allograft rescue following arterial thrombosis. Role of urgent revascularization. Transplantation 51: 86–90

Lerut J, Ciccarelli O, Roggen F et al. (2003) Cavocaval adult liver transplantation and retransplantation without venovenous bypass and without portocaval shunting: a prospective feasibility study in adult liver transplantation. Transplantation 75: 1740–1745

McMaster P, Herbertson B, Cusick C et al. (1978) Biliary sludging following liver transplantation in man. Transplantation 25: 56–62

Mehrabi A, Fonouni H, Müller SA et al. (2008) Liver transplantation today. Langenbecks Arch Surg (in press)

Meneu-Diaz JC, Moreno-Gonzalez E, Garcia Garcia I et al. (2004) Hepatic allograft arterialization by means of the gastroduodenal bifurcation (branch patch) as a prognostic factor. Transplantation 77: 1513–1517

Müller SA, Schmied BM, Welsch T et al. (2006) How to increase inflow in liver transplantation. Clin Transplant [Suppl 17] 20: 85–92

Nemec P, Ondrasek J, Studenik P et al. (2001) Biliary complications in liver transplantation. Ann Transplant 6: 24–28

Neuhaus P, Blumhardt G, Bechstein WO et al. (1994) Technique and results of biliary reconstruction using side-to-side choledochocholedochostomy in 300 orthotopic liver transplants. Ann Surg 219: 426–434

Neuhaus P, Neuhaus R, Pichlmayr R, Vonnahme F (1982) An alternative technique of biliary reconstruction after liver transplantation. Res Exp Med (Berl) 180: 239–245

Neuhaus P, Muller AR, Platz KP (1996) Liver transplantation as school for visceral surgery–experiences for perioperative management Chirurg 67: 341–347

Orons PD, Sheng R, Zajko AB (1995) Hepatic artery stenosis in liver transplant recipients: prevalence and cholangiographic appearance of associated biliary complications. Am J Roentgenol 165: 1145–1149

Rayes N, Seehofer D, Hansen S et al. (2002) Early enteral supply of lactobacillus and fiber versus selective bowel decontamination: a controlled trial in liver transplant recipients. Transplantation 74: 123–127

Rerknimitr R, Sherman S, Fogel EL (2002) Biliary tract complications after orthotopic liver transplantation with choledochocholedochostomy anastomosis: endoscopic findings and results of therapy. Gastrointest Endosc 55: 224

Scatton O, Meunier B, Cherqui D et al. (2001) Randomized trial of choledochocholedochostomy with or without a T tube in orthotopic liver transplantation. Ann Surg 233: 432–437

Schemmer P, Nickkholgh A, Hinz U et al. (2007) Extended donor criteria have no negative impact on early outcome after liver transplantation: a single-center multivariate analysis. Transplant Proc 39: 529–534

Settmacher U, Stange B, Haase R et al. (2000) Arterial complications after liver transplantation. Transpl Int 13: 372

Starzl TE, Hakala TR, Shaw BW Jr et al. (1984) A flexible procedure for multiple cadaveric organ procurement. Surg Gynecol Obstet 158: 223–230

Starzl TE, Demetris AJ (1990) Liver transplantation: a 31-year perspective. Part I and II. Curr Probl Surg 27: 51–178

Starzl TE, Marchioro TL, Vonkaulla KN et al. (1963) Homotransplantation of the liver in humans. Surg Gynecol Obstet 117: 659–676

Starzl TE, Klintmalm GB, Porter KA et al. (1981) Liver transplantation with use of cyclosporin a and prednisone. N Engl J Med 305: 266–269

Stevens LH, Emond JC, Piper JB et al. (1992) Hepatic artery thrombosis in infants. A comparison of whole livers, reduced-size grafts, and grafts from living-related donors. Transplantation 53: 396

Tzakis AG, Reyes J, Nour B et al. (1993) Temporary end to side portacaval shunt in orthotopic hepatic transplantation in humans. Surg Gynecol Obstet 176: 180–182

Veroli P, el Hage C, Ecoffey C (1992) Does adult liver transplantation without venovenous bypass result in renal failure? Anesth Analg 75: 489–494

Wood RP, Ozaki CF, Katz SM et al. (1994) Liver Transplantation: The last ten years. Horizont Org Transpl 74: 1133–1147

Zajko AB, Claus D, Clapuyt P et al. (1989) Obstruction to hepatic venous drainage after liver transplantation: treatment with balloon angioplasty. Radiology 170: 763–765
Interessenkonflikt
Der korrespondierende Autor gibt an, dass kein Interessenkonflikt besteht.
Additional information
J.S. und S.A.M. sind gleichberechtigte Erstautoren.
About this article
Cite this article
Schmidt, J., Müller, S., Mehrabi, A. et al. Orthotope Lebertransplantation. Chirurg 79, 112–120 (2008). https://doi.org/10.1007/s00104-007-1452-z
Published:

Issue Date:

DOI: https://doi.org/10.1007/s00104-007-1452-z
Schlüsselwörter
Keywords