Abstract
Purpose
The use of three-dimensional printing models in medical practice has been booming recently and its application to orthopedic surgery is gaining popularity. When treating fractures by open reduction and internal fixation, potential benefits have been associated with the use of 3D printing models. This review aims to quantitatively analyze the effectiveness of using 3D printing models in fracture management.
Materials and methods
A structured systematic review was conducted, and multiple databases were searched using a combination of terms related to 3D printing in fracture management. The literature search was limited from inception to Nov 2020. Only comparative randomized studies were accepted for inclusion. Any software or material using 3D printing versus no technological assistance was included. All types of fracture treated by open reduction and internal fixation were included. Preferred Reporting Items for Systematic Reviews and Meta-Analyses (PRISMA) methodology was applied with the Joanna Briggs Institute's critical appraisal tool used to assess the quality of the included studies. Quantitative analysis was performed.
Results
Based on 13 RCTs including 673 patients (325 and 348 in the 3D and control groups, respectively), the weighted effect size outcomes were as follows: (a) operative duration − 1.47 (95% CI = − 1.759 to − 1.182), (b) intraoperative blood loss − 1.41 (95% CI = − 1.792 to − 1.029), (c) fluoroscopy use − 1.25 (95% CI = − 1.637 to − 0.867), in favor of the 3D group. The weighted Odds ratio outcomes were: (a) overall good or excellent result 2.05 (95% CI = 1.119 to 3.845) and (b) anatomic fracture reduction 2.64 (95% CI = 1.150 to 6.051) in favor of the 3D group. The mean residual displacement and time to union showed no significant difference. The mean JBI appraisal tool score for the randomized studies was of 9, out of a maximum of 13.
Conclusions
When compared to the non-use of 3D technology for open reduction and internal fixation of fractures, the review demonstrated evidence that 3D printing yielded significantly better perioperative results. Further studies are needed to evaluate the effect of 3D printing on union and long-term function.
Level of evidence
I.
Access options
Buy single article
Instant access to the full article PDF.
USD 39.95
Price excludes VAT (USA)
Tax calculation will be finalised during checkout.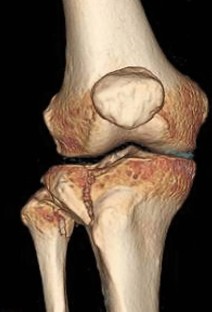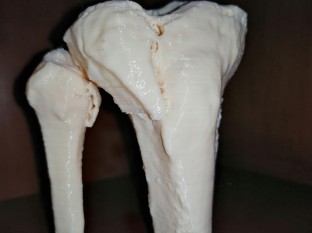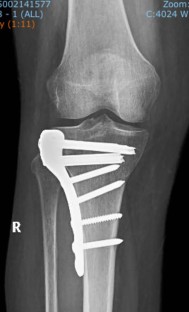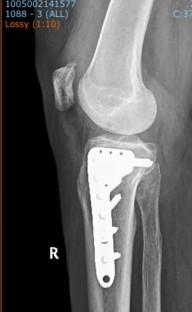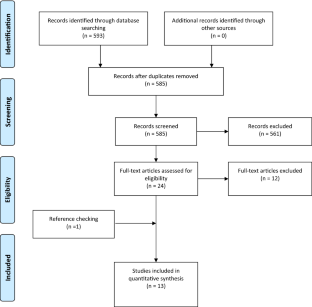 References
Kodama H. Automatic method for fabricating a three-dimensional plastic model with photo-hardening polymer. Rev Sci Instrum. 1981;52(11):1770–3.

Wake N, Rosenkrantz AB, Huang R, Park KU, Wysock JS, Taneja SS, et al. Patient-specific 3D printed and augmented reality kidney and prostate cancer models: impact on patient education. 3D Print Med. 2019;5(1):4–3.

Mitsouras D, Liacouras P, Imanzadeh A, Giannopoulos AA, Cai T, Kumamaru KK, George E, Wake N, Caterson EJ, Pomahac B, Ho VB, Grant GT, Rybicki FJ. Medical 3D printing for the radiologist. Radiographics. 2015;35(7):1965–88.

Azuma M, Yanagawa T, Ishibashi-Kanno N, Uchida F, Ito T, Yamagata K, et al. Mandibular reconstruction using plates prebent to fit rapid prototyping 3-dimensional printing models ameliorates contour deformity. Head Face Med. 2014;10:45.

Jeong HS, Park KJ, Kil KM, Chong S, Eun HJ, Lee TS, et al. Minimally invasive plate osteosynthesis using 3D printing for shaft fractures of clavicles: technical note. Arch Orthop Trauma Surg. 2014;134(11):1551–5.

Li C, Yang M, Xie Y, Chen Z, Wang C, Bai Y, et al. Application of the polystyrene model made by 3-D printing rapid prototyping technology for operation planning in revision lumbar discectomy. J Orthop Sci. 2015;20(3):475–80.

Shuang F, Hu W, Shao Y, Li H, Zou H. Treatment of intercondylar humeral fractures with 3D-printed osteosynthesis plates. Medicine (Baltimore). 2016;95(3): e2461.

Wan L, Zhang X, Zhang S, Li K, Cao P, Li J, et al. Clinical feasibility and application value of computer virtual reduction combined with 3D printing technique in complex acetabular fractures. Exp Ther Med. 2019;17(5):3630–6.

Bizzotto N, Sandri A, Regis D, Romani D, Tami I, Magnan B. Three-dimensional printing of bone fractures: a new tangible realistic way for preoperative planning and education. Surg Innov. 2015;22(5):548–51.

Esses SJ, Berman P, Bloom AI, Sosna J. Clinical applications of physical 3D models derived from MDCT data and created by rapid prototyping. AJR Am J Roentgenol. 2011;196(6):683.

Moher D, Liberati A, Tetzlaff J, Altman DG, PRISMA Group. Preferred reporting items for systematic reviews and meta-analyses: the PRISMA statement. PLoS Med. 2009;6(7): e1000097.

Munn Z, Barker TH, Moola S, Tufanaru C, Stern C, McArthur A, et al. Methodological quality of case series studies: an introduction to the JBI critical appraisal tool. JBI Evid Synth. 2020;18(10):2127–33.

Cheng H, Clymer JW, Po-Han Chen B, Sadeghirad B, Ferko NC, Cameron CG, et al. Prolonged operative duration is associated with complications: a systematic review and meta-analysis. J Surg Res. 2018;229:134–44.

Roche JJ, Wenn RT, Sahota O, Moran CG. Effect of comorbidities and postoperative complications on mortality after hip fracture in elderly people: prospective observational cohort study. BMJ. 2005;331(7529):1374.

Choi JY, Cho KJ, Kim SW, Yoon SJ, Kang MG, Kim KI, et al. Prediction of mortality and postoperative complications using the hip-multidimensional frailty score in elderly patients with hip fracture. Sci Rep. 2017;7:42966.

Millett PJ, Porramatikul M, Chen N, Zurakowski D, Warner JJ. Analysis of transfusion predictors in shoulder arthroplasty. J Bone Jt Surg Am. 2006;88(6):1223–30.

Salido JA, Marin LA, Gomez LA, Zorrilla P, Martinez C. Preoperative hemoglobin levels and the need for transfusion after prosthetic hip and knee surgery: analysis of predictive factors. J Bone Jt Surg Am. 2002;84(2):216–20.

Foss NB, Kehlet H. Hidden blood loss after surgery for hip fracture. J Bone Jt Surg Br. 2006;88(8):1053–9.

Zhu XZ, Tao YL, Ma Z. Routine blood tests as predictors of mortality in hip fracture patients. Injury. 2013;44(11):1659.

Lawrence VA, Silverstein JH, Cornell JE, Pederson T, Noveck H, Carson JL. Higher Hb level is associated with better early functional recovery after hip fracture repair. Transfusion. 2003;43(12):1717–22.

Kaplan DJ, Patel JN, Liporace FA, Yoon RS. Intraoperative radiation safety in orthopaedics: a review of the ALARA (As low as reasonably achievable) principle. Patient Saf Surg. 2016;10:27,8. eCollection 2016.

Nugent M, Carmody O, Dudeney S. Radiation safety knowledge and practices among Irish orthopaedic trainees. Ir J Med Sci. 2015;184(2):369–73.

Hamada N, Fujimichi Y. Classification of radiation effects for dose limitation purposes: history, current situation and future prospects. J Radiat Res. 2014;55(4):629–40.

Lopez M, Martin M. Medical management of the acute radiation syndrome. Rep Pract Oncol Radiother. 2011;16(4):138–46.
Funding
No funding was received for conducting this study.
Ethics declarations
Conflict of interest
The authors report no conflict of interest.
Ethics approval
This research does not require an institutional review board approval.
About this article
Cite this article
Yammine, K., Karbala, J., Maalouf, A. et al. Clinical outcomes of the use of 3D printing models in fracture management: a meta-analysis of randomized studies. Eur J Trauma Emerg Surg 48, 3479–3491 (2022). https://doi.org/10.1007/s00068-021-01758-1
Received:

Accepted:

Published:

Issue Date:

DOI: https://doi.org/10.1007/s00068-021-01758-1
Keywords