Abstract
Introduction
This study focuses on a specific and often dramatic injury, namely gunshot wounds (GSW) of the head in order to determine whether there is a discrepancy in outcome between patients who sustain their injury in a rural setting and those who sustain it in an urban setting.
Materials and methods
This study involves a retrospective review of our prospectively maintained regional electronic trauma registry. All patients who sustained a cerebral GSW from January 2010 to December 2014 were reviewed.
Results
During the 5-year study period, a total of 102 patients sustained an isolated cerebral GSW. Ninety-two per cent (94/102) were male and the mean age was 29 years. Ninety-four per cent (94/102) of injuries were related to interpersonal violence. Of the 102 patients in the study, 54% (55/102) were urban and were transported directly to our trauma centre. The remaining 46% (47/102) were rural and were transported to a rural district hospital prior to being referred to our trauma centre. The time of injury was available in 60% (61/102) of patients. The mean time from injury to arrival for all patients was 11 h (SD 7). The mean time from injury to arrival was significantly shorter for urban versus rural, 6 h (SD 5) and 15 h (SD 5), respectively (p < 0.001). The median admission GCS score was significantly lower in rural compared to urban patients (p = 0.022). The need for neurosurgery, need for ICU admission or length of hospital stay was not significantly different between rural and urban patients. Rural patients have a fourfold higher mortality compared with urban patients (36 vs 9%, p = 0.001). Amongst survivors, there was no significant difference in median length of hospital stay or mean discharge GCS.
Conclusions
Cerebral GSWs are highly lethal injuries associated with significant mortality. Rural patients have a significantly longer transfer time, lower GCS on arrival and higher mortality than urban patients. Efforts should be directed at improving the pre-hospital EMS system in order to reduce delay to definitive care so that patient outcome can be optimised.
This is a preview of subscription content, log in to check access.
Access options
Buy single article
Instant access to the full article PDF.
US$ 39.95
Price includes VAT for USA
Subscribe to journal
Immediate online access to all issues from 2019. Subscription will auto renew annually.
US$ 199
This is the net price. Taxes to be calculated in checkout.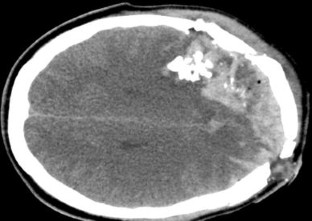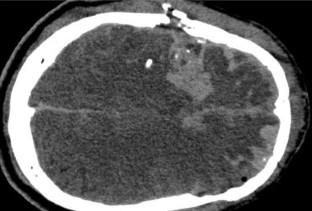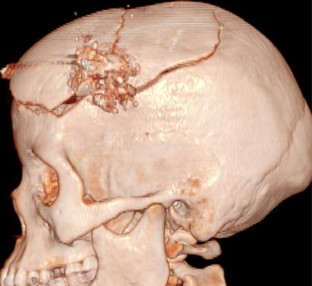 References
1.

Meara JG, Greenberg SLM. The Lancet commission on global surgery global surgery 2030: evidence and solutions for achieving health, welfare and economic development. Surgery. 2015;157(5):834–5. doi:10.1016/j.surg.2015.02.009.

2.

Esposito TJ, Maier RV, Rivara FP, Pilcher S, Griffith J, Lazear S, et al. The impact of variation in trauma care times: urban versus rural. Prehosp Disaster Med. 1995;10:161–6.

3.

Lipsky AM, Karsteadt LL, Gausche-Hill M, Hartmans S, Bongard FS, Cryer HG, et al. A comparison of rural versus urban trauma care. J Emerg Trauma Shock. 2014;7(1):41–6.

4.

Gomez D, Berube M, Xiong W, Ahmed N, Haas B, Schuurman N, et al. Identifying targets for potential interventions to reduce rural trauma deaths: a population-based analysis. J Trauma. 2010;69:633–9.

5.

Rogers FB, Shackford SR, Osler TM, Vane DW, Davis JH. Rural trauma: the challenge for the next decade. J Trauma. 1999;47:802–21.

6.

Muckart DJJ. Trauma: the malignant epidemic. S Afr J Med 1991;79:93–5.

7.

Clarke DL, Thomson SR, Madiba TE, Muckart DJ. Selective conservatism in trauma management: a South African contribution. World J Surg. 2005;29(8):962–5.

8.

Hardcastle TC, Finlayson M, van Heerden M, Johnson B, Samuel C, Muckart DJ. The prehospital burden of disease due to trauma in KwaZulu-Natal: the need for Afrocentric trauma systems. World J Surg. 2013;37(7):1513–25.

9.

Joseph B, Aziz H, Pandit V, Kulvatunyou N, O'Keeffe T, Wynne J, et al. Improving survival rates after civilian gunshot wounds to the brain. J Am Coll Surg. 2014;218(1):58–65.

10.

Aarabi B, Tofighi B, Kufera JA, Hadley J, Ahn ES, Cooper C, et al. Predictors of outcome in civilian gunshot wounds to the head. J Neurosurg. 2014;120(5):1138–46.

11.

Lin DJ, Lam FC, Siracuse JJ, Thomas A, Kasper EM. "Time is brain" the Gifford factor—or: why do some civilian gunshot wounds to the head do unexpectedly well? A case series with outcomes analysis and a management guide. Surg Neurol Int. 2012;3:98.

12.

Kellermann AL, Rivara FP, Lee RK, Banton JG, Cummings P, Hackman BB, et al. Injuries due to firearms in three cities. N Engl J Med. 1996;335(19):1438–44.

13.

Henry JA, Reingold AL. Prehospital trauma systems reduce mortality in developing countries: a systematic review and metaanalysis. J Trauma Acute Care Surg. 2012;73(1):2618.

14.

Tiesman H, Young T, Torner JC, McMahon M, Peek-Asa C, Fiedler J. Effects of a rural trauma system on traumatic brain injuries. J Neurotrauma. 2007;24(7):118997.

15.

Sugerman DE, Xu L, Pearson WS, Faul M. Patients with severe traumatic brain injury transferred to a Level I or II trauma center: United States, 2007–2009. J Trauma Acute Care Surg. 2012;73(6):14919.

16.

Kelly ML, Banerjee A, Nowak M, Steinmetz M, Claridge JA. Decreased mortality in traumatic brain injury following regionalization across hospital systems. J Trauma Acute Care Surg. 2015;78(4):71520.
Ethics declarations
Conflict of interest
We received no funding for this research and have no conflicts of interest to declare.
Ethical approval
We have the necessary ethical approval for this study from the Biomedical Research Committee (BREC) of the University of KwaZulu-Natal (BCA221/13). We have ethics approval to keep and use this database (BE 207/09, 221/13).
Author contributions
VYK: analysis and drafting. GLL: design of data capture instrument. JLB, Database maintenance and data retrieval. JO: data cleaning and reference management. BS: statistics. PB: drafting, reference checking. DLC: senior author, general supervision, co-ordination and assistance at all levels.
About this article
Cite this article
Kong, V.Y., Bruce, J.L., Sartorius, B. et al. Civilian cerebral gunshot wounds in rural South African patients are associated with significantly higher mortality rates than in urban patients. Eur J Trauma Emerg Surg 45, 145–150 (2019). https://doi.org/10.1007/s00068-017-0800-z
Received:

Accepted:

Published:

Issue Date:
Keywords
Cerebral gunshot wound

Gunshot wound of the head

Rural

Urban