Abstract
Purpose
The incidence of gunshot wounds from civilian firearms is increasing. Despite this fact, guidelines on indications for bullet removal are scarce. In this analysis, we combine an overview of the available literature in these rare entities with our experiences in our own clinical practices.
Methods
We conducted a systematic literature search of computerized bibliographic databases (Medline, EMBASE, and the Cochrane Central Register). The local experience of the authors was reviewed in light of the available literature.
Results
145 full-text articles were suitable for further evaluation. Only six retrospective studies were available, and no prospective study could be retrieved. Most of the articles were case reports. In the South African co-author's own clinical practice, approximately 800 patients are treated per year with gunshot wounds.
Conclusions
In summary, there are only a few clear indications for bullet removal. These include bullets found in joints, CSF, or the globe of the eye. Fragments leading to impingement on a nerve or a nerve root, and bullets lying within the lumen of a vessel, resulting in a risk of ischemia or embolization, should be removed. Rare indications are lead poisoning caused by a fragment, and removal that is required for a medico-legal examination. In all other cases the indication should be critically reviewed.
This is a preview of subscription content,
to check access.
Access this article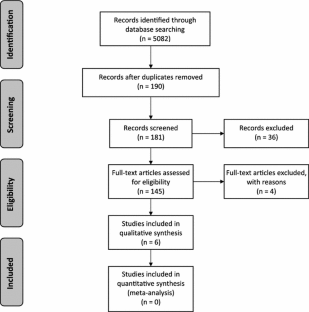 References
Kobbe P, Frink M, Oberbeck R, Tarkin IS, Tzioupis C, Nast-Kolb D, Pape HC, Reilmann H. Treatment strategies for gunshot wounds of the extremities. Unfallchirurg. 2008;111(4):247–54. (quiz 255).

Germanos S, Gourgiotis S, Villias C, Bertucci M, Dimopoulos N, Salemis N. Damage control surgery in the abdomen: an approach for the management of severe injured patients. Int J Surg. 2008;6(3):246–52.

Boffard KD. Manual of definitive surgical trauma care. 2nd ed. London: Hodder; 2009.

Brohi K. Indications for bullet removal. http://www.trauma.org/index.php/main/article/601. Accessed 2 June 2011.

Moher D, Liberati A, Tetzlaff J, Altman DG. Preferred reporting items for systematic reviews and meta-analyses: the PRISMA statement. Ann Intern Med. 2009;151(4):264–9. (W264).

Richards JS, Stover SL, Jaworski T. Effect of bullet removal on subsequent pain in persons with spinal cord injury secondary to gunshot wound. J Neurosurg. 1990;73(3):401–4.

Lavy T, Asleh SA. Ocular rubber bullet injuries. Eye (Lond). 2003;17(7):821–4.

Rehman S, Slemenda C, Kestner C, Joglekar S. Management of gunshot pelvic fractures with bowel injury: is fracture debridement necessary? J Trauma. 2010;71(3):577–81.

Splavski B, Sisljagic V, Peric L, Vrankovic D, Ebling Z. Intracranial infection as a common complication following war missile skull base injury. Injury. 2000;31(4):233–7.

Lee GH, Virkus WW, Kapotas JS. Arthroscopically assisted minimally invasive intraarticular bullet extraction: technique, indications, and results. J Trauma. 2008;64(2):512–6.

Shannon FL, McCroskey BL, Moore EE, Moore FA. Venous bullet embolism: rationale for mandatory extraction. J Trauma. 1987;27(10):1118–22.

Cheddie S, Muckart DJ, Hardcastle TC. Direct admission versus interhospital transfer to a level 1 trauma unit improves survival. S Afr Med J. 2011;101:176–8.

Norberg J, Nilsson T, Eriksson A, Hardcastle T. Scientific letter: the costs of a bullet—inpatient costs of firearm injuries in South Africa. S Afr Med J. 2009;(99):442–443.

Veselko M, Trobec R. Intraoperative localization of retained metallic fragments in missile wounds. J Trauma. 2000;49(6):1052–8.

Watters J, Anglen JO, Mullis BH. The role of debridement in low-velocity civilian gunshot injuries resulting in pelvis fractures: a retrospective review of acute infection and inpatient mortality. J Orthop Trauma. 2011;25(3):150–5.

Geissler WB, Teasedall RD, Tomasin JD, Hughes JL. Management of low velocity gunshot-induced fractures. J Orthop Trauma. 1990;4(1):39–41.

Howland WS, Jr, Ritchey SJ. Gunshot fractures in civilian practice. An evaluation of the results of limited surgical treatment. J Bone Joint Surg Am. 1971;53(1):47–55.

Omoshoro-Jones JA, Nicol AJ, Navsaria PH, Zellweger R, Krige JE, Kahn DH. Selective non-operative management of liver gunshot injuries. Br J Surg. 2005;92(7):890–5.

Windler EC, RB SM, Bryan WJ, Woods GW. Lead intoxication and traumatic arthritis of the hip secondary to retained bullet fragments. A case report. J Bone Joint Surg Am. 1978;60(2):254–5.

Disla E, Brar H, Taranta A. Gouty arthritis following gunshot wound: a case report. N Y State J Med. 1992;92(3):110–1.

Mahirogullari M, Cilli F, Akmaz I, Pehlivan O, Kiral A. Acute arthroscopic removal of a bullet from the shoulder. Arthroscopy. 2007;23(6):676. (e671–673).

Borra V, Serra MJ, Rubel IF. Trans-iliac removal of bullet fragments from the sacroiliac joint. J Orthop Trauma. 2006;20(1):52–5.

Ho VH, Wilson MW, Fleming JC, Haik BG. Retained intraorbital metallic foreign bodies. Ophthal Plast Reconstr Surg. 2004;20(3):232–6.

Mendes PD, Farina EG, de Aguiar GB, Telles C, Acioly MA. Changes in management strategies after spontaneous migration of a retained intraorbital metallic foreign body. J Craniofac Surg. 2010;21(4):1295–6.

Waters RL. Gunshot wounds to the spine: the effects of bullet fragments in the spinal canal. J Am Paraplegia Soc. 1984;7(2):30–3.

Cristante AF, de Souza FI, Barros Filho TE, Oliveira RP, Marcon RM. Lead poisoning by intradiscal firearm bullet: a case report. Spine (Phila Pa 1976). 1976;35(4):E140–3.

Waters RL, Sie IH. Spinal cord injuries from gunshot wounds to the spine. Clin Orthop Relat Res. 2003;408:120–5.

Madureira PR, De Capitani EM, Vieira RJ, Sakuma AM, Toledo AS, Mello SM. Lead poisoning due to gunshot bullet in contact with cerebrospinal fluid: case report. Sao Paulo Med J. 2009;127(1):52–4.

Brandvold B, Levi L, Feinsod M, George ED. Penetrating craniocerebral injuries in the Israeli involvement in the Lebanese conflict, 1982–1985. Analysis of a less aggressive surgical approach. J Neurosurg. 1990;72(1):15–21.

Chaudhri KA, Choudhury AR, al Moutaery KR, Cybulski GR. Penetrating craniocerebral shrapnel injuries during "Operation Desert Storm": early results of a conservative surgical treatment. Acta Neurochir (Wien). 1994;126(2–4):120–3.

Taha JM, Saba MI, Brown JA. Missile injuries to the brain treated by simple wound closure: results of a protocol during the Lebanese conflict. Neurosurgery. 1991;29(3):380–3. (Discussion 384).

Nguyen R, Ouedraogo A, Deneuville M. Gunshot wounds to the chest with arterial bullet embolization. Ann Vasc Surg. 2006;20(6):780–3.

Keele KL, Gilbert PM, Aquisto TM, Lichtenberg R, Field TC, Lee BK. Bullet embolus to the thoracic aorta with successful endovascular snare retrieval. J Vasc Interv Radiol. 2010;21(1):157–8.

Farrell SE, Vandevander P, Schoffstall JM, Lee DC. Blood lead levels in emergency department patients with retained lead bullets and shrapnel. Acad Emerg Med. 1999;6(3):208–12.

Rehani B, Wissman R. Lead poisoning from a gunshot wound. South Med J. 2011;104(1):57–8.

McQuirter JL, Rothenberg SJ, Dinkins GA, Kondrashov V, Manalo M, Todd AC. Change in blood lead concentration up to 1 year after a gunshot wound with a retained bullet. Am J Epidemiol. 2004;159(7):683–92.

Dada MA, McQuoid-Mason DJ. Medico-legal aspects of trauma and emergency care. Transactions (J Coll Med S Afr). 2004;47(1):57–60.
Acknowledgments
Thomas Dienstknecht would like to thank the German Trauma Society for granting him the travel award in 2008 and supporting his training period at Tygerberg Hospital in Cape Town, South Africa.
Conflict of interest
The authors declare that they have no conflict of interest.
About this article
Cite this article
Dienstknecht, T., Horst, K., Sellei, R.M. et al. Indications for bullet removal: overview of the literature, and clinical practice guidelines for European trauma surgeons. Eur J Trauma Emerg Surg 38, 89–93 (2012). https://doi.org/10.1007/s00068-011-0170-x
Received:

Accepted:

Published:

Issue Date:

DOI: https://doi.org/10.1007/s00068-011-0170-x
Keywords