Zusammenfassung
Operationsziel
Stabilisierung des Humerus unter Erhalt oder Wiederherstellung der Schulterfunktion.
Indikation
Immer bei gelockerter Prothese und eventuell bei minimalem Restknochen, schlechter Knochenqualität sowie bei Knochendefekten, wenn eine Osteosynthese nicht mehr sinnvoll erscheint.
Kontraindikationen
Mangelnde Compliance, z. B. aufgrund von Alkohol- oder Drogenabusus. Lokale Infektion.
Operationstechnik
Über einen deltoideopektoralen nach distal erweiterten anterolateralen Zugang wird die lockere Prothese entfernt. Nach Exploration des Frakturausmaßes und ausgedehnter glenohumeraler Weichteillösung werden zunächst die glenoidalen Komponenten unter Darstellung und Schonung des Nervus axillaris implantiert. Zur Implantation der humeralen Komponente wird typischerweise eine Langschaftprothese benötigt und im distalen Fragment auf einer Länge von ca. 6 cm verankert. Bei inversen Prothesen ist die richtige Weichteilspannung von entscheidender Bedeutung.
Weiterbehandlung
Postoperativ wird die betroffene Extremität für 6 Wochen auf einem 15°-Schulterabduktionskissen immobilisiert. Aktiv assistierte Bewegungstherapie bis zur Horizontalen. Dann schmerzadaptiert schrittweise Steigerung von Beweglichkeit, Muskelkoordination und -kraft.
Ergebnisse
Bei 17 operativ behandelten periprothetischen Frakturen des Humerus wurde bei 4 Patienten die Prothese gewechselt. Dabei wurden keine intra- oder postoperativen Komplikationen beobachtet. Mit einer Ausnahme heilten alle Frakturen.
Abstract
Objective
Stabilization of the humerus with preservation or restoration of the shoulder function.
Indications
Always in the presence of a loose prosthesis. It may become necessary in conditions of poor bone stock and if osteosynthesis is not possible.
Contraindications
Noncompliant patients due to alcohol or drugs. Local infections.
Surgical technique
The loose implant is removed using an extended anterior deltopectoral approach. After exploration of the fracture and extended soft tissue release, the glenoidal components are implanted with visualization and protection of the axillary nerve. A long stemmed implant is typically needed on the humeral side. It is anchored in the distal fragment over a length of about 6 cm. Soft tissue tension is crucial, especially with reverse shoulder arthroplasty.
Postoperative management
Postoperatively, the affected limb is immobilized for 6 weeks on a 15° shoulder abduction pillow with active assisted movement therapy up to the horizontal plane. This is followed by gradual pain-adapted increases of movement, muscle coordination, and strength.
Results
In 17 patients with periprosthetic fractures of the humerus surgically treated in our institution, 4 underwent revision arthroplasty because of a loose prosthesis. No intra- or postoperative complications were observed. All fractures healed except one.
Access options
Buy single article
Instant access to the full article PDF.
USD 39.95
Price excludes VAT (USA)
Tax calculation will be finalised during checkout.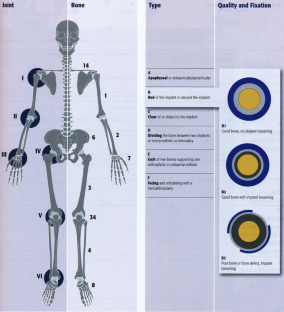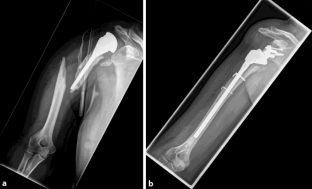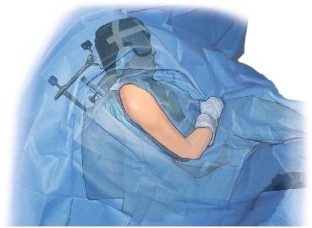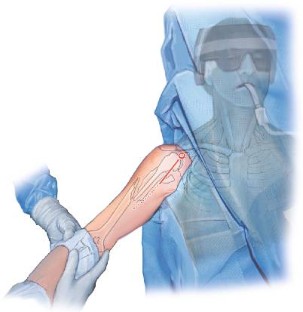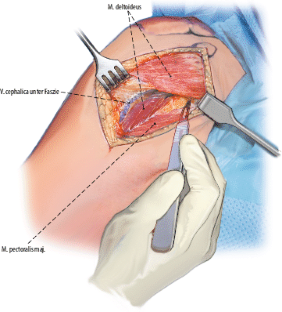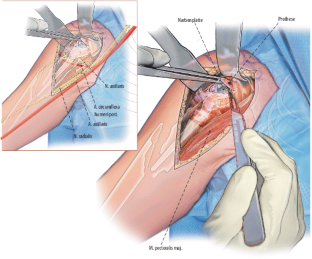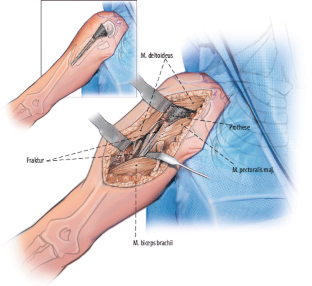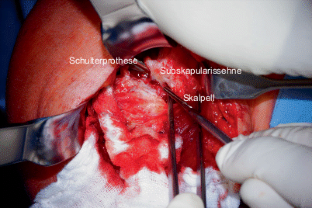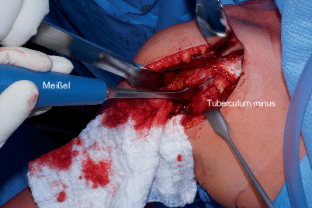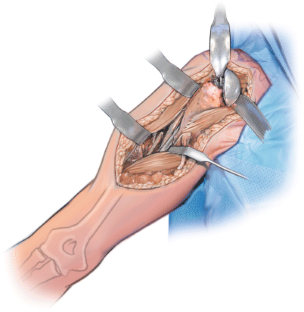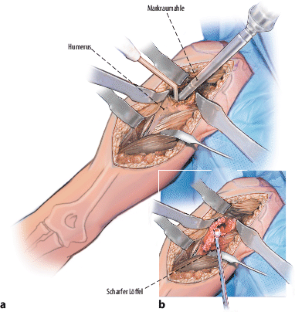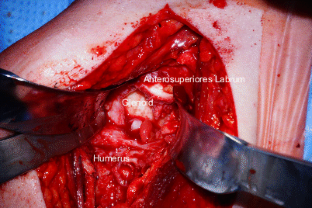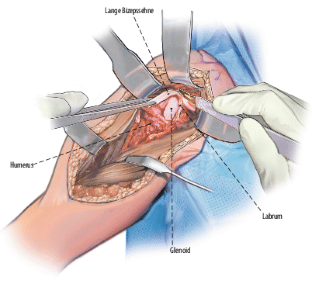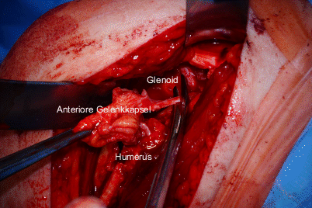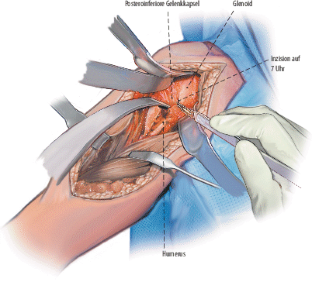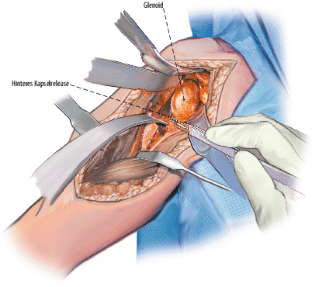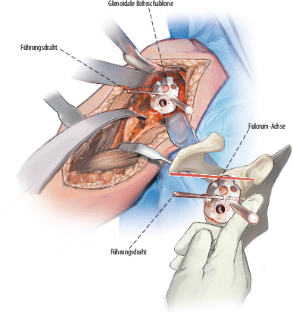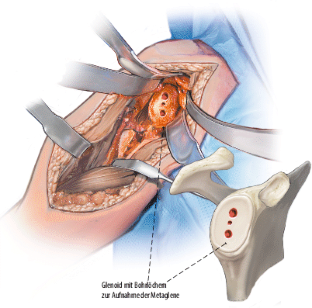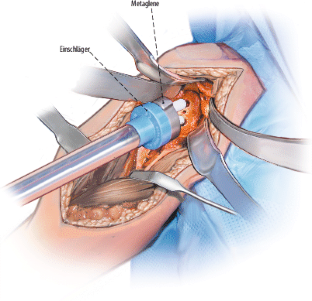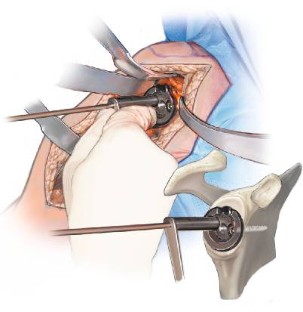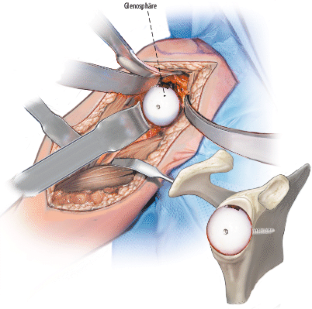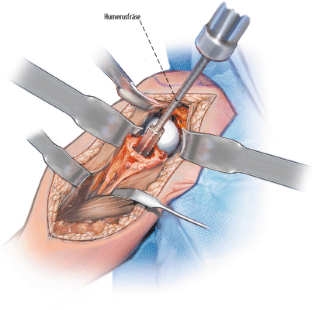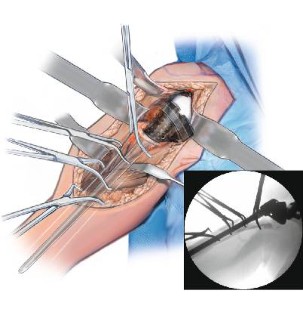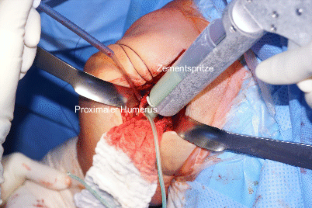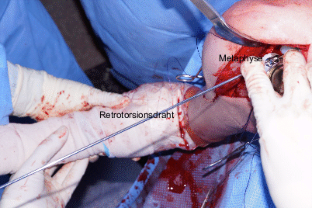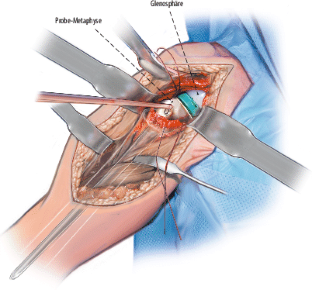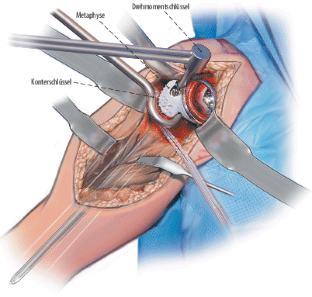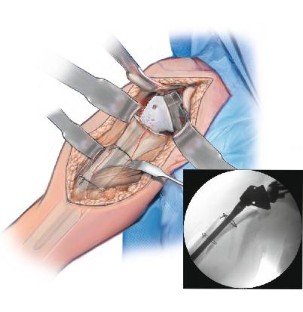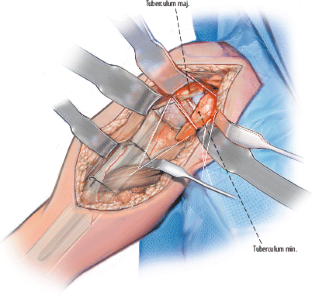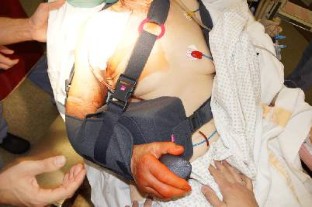 Literatur
Wagner ER, Houdek MT, Elhassan BT et al (2015) What are risk factors for intraoperative humerus fractures during revision reverse shoulder arthroplasty and do they influence outcomes? Clin Orthop Relat Res. https://doi.org/10.1007/s11999-015-4448-x

García-Fernández C, Lópiz-Morales Y, Rodríguez A et al (2015) Periprosthetic humeral fractures associated with reverse total shoulder arthroplasty: incidence and management. Int Orthop 39:1965–1969. https://doi.org/10.1007/s00264-015-2972-7

Groh GI, Heckman MM, Curtis RJ, Rockwood CA (1994) Treatment of fractures adjacent to humeral prosthesis. Abstract. American Academy of Orthopaedic Surgeons Meeting

Wright T, Cofield R (1995) Humeral fractures after shoulder arthroplasty. J Bone Joint Surg Am 77:1340–1346

Campbell JT, Moore RS, Iannotti JP et al (1998) Periprosthetic humeral fractures: mechanisms of fracture and treatment options. J Shoulder Elbow Surg 7:406–413

Worland RL, Kim DY, Arredondo J (1999) Periprosthetic humeral fractures: management and classification. J Shoulder Elbow Surg 8:590–594

Duncan CP, Haddad FS (2014) The Unified Classification System (UCS): improving our understanding of periprosthetic fractures. Bone Joint J 96-B:713–716. https://doi.org/10.1302/0301-620X.96B6.34040

Tingart M, Apreleva M, von Stechow D et al (2003) The cortical thickness of the proximal humeral diaphysis predicts bone mineral density of the proximal humerus. J Bone Joint Surg Br 85:611–617

Andersen JR, Williams CD, Cain R et al (2013) Surgically treated humeral shaft fractures following shoulder arthroplasty. J Bone Joint Surg Am 95:9–18. https://doi.org/10.2106/JBJS.K.00863

Owens CJ, Sperling JW, Cofield RH (2013) Utility and complications of long-stem humeral components in revision shoulder arthroplasty. J Shoulder Elbow Surg 22:e7–e12. https://doi.org/10.1016/j.jse.2012.10.034

Schütz M, Perka C (2014) Periprosthetic fracture management. Thieme, New York, Stuttgart
Ethics declarations
Interessenkonflikt
M. Jaeger, D. Maier, K. Izadpanah und N. P. Südkamp geben an, dass kein Interessenkonflikt besteht.
Dieser Beitrag beinhaltet keine von den Autoren durchgeführten Studien an Menschen oder Tieren. Für die aufgeführten Studien gelten die jeweils dort angegebenen ethischen Richtlinien.
Additional information
Redaktion
M. Blauth, Innsbruck
Zeichner
R. Himmelhan, Mannheim
About this article
Cite this article
Jaeger, M., Maier, D., Izadpanah, K. et al. Prothesenwechsel bei periprothetischer Humerusfraktur. Oper Orthop Traumatol 29, 492–508 (2017). https://doi.org/10.1007/s00064-017-0521-9
Received:

Revised:

Accepted:

Published:

Issue Date:

DOI: https://doi.org/10.1007/s00064-017-0521-9
Schlüsselwörter
Keywords