Zusammenfassung
Hintergrund
Anton Bruckner war Linzer Domorganist, Hochschullehrer und Symphoniker, dessen Leben, Krankheiten, Sterben und Tod vielen nicht oder kaum bekannt ist.
Fragestellung
Welche Krankheiten bestimmten das Leben Bruckners und beeinflussten Lebenstil und Krankheitsbilder sein kompositorisches Schaffen? Hätte ihm aus heutiger Sicht die moderne Intensivmedizin helfen können?
Material und Methoden
Es wurde eine detaillierte Analyse von Bruckners Krankheiten mit den wissenschaftlichen Datenbanken PubMed® und MEDLINE® durchgeführt. Alle veröffentlichten Artikel wurden ausgewertet und im Detail untersucht. Darüber hinaus wurden Daten während einer Konzertreise des Autors nach Linz und zur Stiftsbasilika St. Florian gesammelt.
Ergebnisse
Anton Bruckner wurde am 4. September 1824 in Ansfelden/Österreich geboren. Als Kind erhielt er Klavier- und Orgelunterricht. Nach dem Tod seines Vaters widmete er sich intensiv dem Orgelspiel und wurde 1855 Domorganist in Linz. Seine weitere Laufbahn führte ihn nach Wien, wo er Professor am Konservatorium wurde und sich der Komposition zuwandte. Seine Sinfonien, seine Messen und sein Te Deum sind seine bekanntesten Werke. Während der ersten 40 Lebensjahre litt Bruckner an psychopathologischen Erkrankungen, u. a. an Depressionen, Verfolgungswahn und Neurosen. Später kam es bei ihm zu einer Herzinsuffizienz mit rezidivierenden Rechts- und Linksherzdekompensationen bis hin zur Entwicklung einer kardialen Kachexie möglicherweise bedingt durch eine alkoholtoxisch induzierte dilatative Kardiomyopathie. Er verstarb am 11. Oktober 1896 in Wien.
Diskussion
Bruckners Leben war durch unterschiedlichste Krankheitsbilder geprägt. Die moderne Medizin hätte durch konsequente Herzinsuffizienztherapie seine Lebensqualität verbessern können, ein implantierbarer automatischer Defibrillator mit Resynchronisationstherapie hätte möglicherweise sein Leben verlängert.
Abstract
Background
Anton Bruckner was a famous cathedral organist, university teacher, and symphonic composer, but his life, illnesses, death and dying are little or not known to many.
Objectives
Which illnesses determined Bruckner's life and did lifestyle and illnesses influence his compositional work? From today's perspective, could modern intensive care medicine have helped him?
Materials and methods
A detailed analysis of Bruckner's diseases was carried out using the scientific databases PubMed® and MEDLINE®. All published articles were evaluated and examined in detail. In addition, data from a concert tour of the author to Linz and the St. Florian Abbey Basilica were collected.
Results
Anton Bruckner was born on 4 September 1824 in Ansfelden, Austria. As a child he received piano and organ lessons. After his father's death, he devoted himself to playing the organ and became in 1855 cathedral organist in Linz. His further career took him to Vienna, where he became a professor at the conservatory and turned to composition. His symphonies, his masses, and his Te Deum are his most famous works. During the first 40 years of his life, Bruckner suffered from psychopathological illnesses, including depression, delusions of persecution, and neuroses. Later, he suffered from chronic heart failure with recurrent right and left heart decompensation up to the development of cardiac cachexia, possibly caused by dilated cardiomyopathy due to alcohol toxicity. He died on 11 October 1896 in Vienna.
Conclusion
Bruckners life was marked by a wide variety of illnesses. His penchant for death and the dead was also striking. Modern medicine would probably have improved his quality of life through consequent heart failure therapy; an implantable automatic defibrillator with resynchronization therapy would probably have prolonged his life.
Access options
Buy single article
Instant access to the full article PDF.
USD 39.95
Price excludes VAT (USA)
Tax calculation will be finalised during checkout.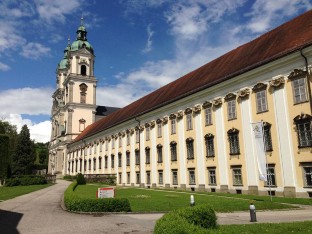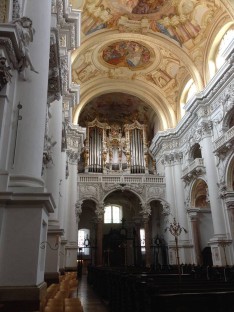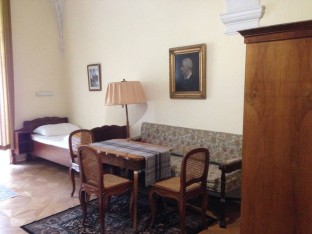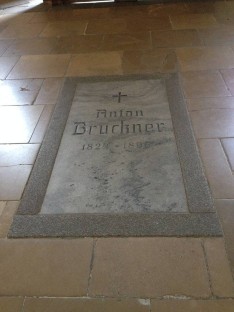 Literatur
Andersson C, Schou M, Gustafsson F, Torp-Pedersen C (2022) Alcohol intake in patients with cardiomyopathy and heart failure: consensus and controvery. Circ Heart Fail 15(8):e9459. https://doi.org/10.1161/CIRCHEARTFAILURE.121.009459

Bouregha SS, Retz W, Philipp-Wiegmann F, Rösler M (2011) A case report of necrophilia—a psychopathological view. J Forensic Leg Med 18:280–284

Bourke GJ (1996) Joseph Anton Bruckner (1824–1896)—composer. Ir Med J 89:236–246

Brotto D, Fellin R, Sorrentino F, Gheller F, Trevsi P, Bovo R (2021) A modern case sheds light on a classical enigma: beethoven's deafness. Laryngoscope 131(1):179–185. https://doi.org/10.1002/lary.28464

Constant E (2011) Music, composers and psychopathology: the psychiatrist's view. Bull Mem Acad R Med Belg 166:88–96

Dubovsky SL, Ghosh BM, Serotte JC, Cranwell V (2021) Psychotic depression: diagnosis, differential diagnosis, and treatment. Psychother Psychosom 90(3):160–177. https://doi.org/10.1159/000511348

Ebner N, Von Haehling S (2018) Cachexia and sarcopenia in chronic heart failure: change in muscle strength and muscle structure. Internist 59(5):439–444. https://doi.org/10.1007/s00108-018-0408-3

Floros C (2012) Anton Bruckner. Persönlichkeit und Werk, 2. Aufl. CEP Europäische Verlagsanstalt, Hamburg, S 1–294

Franken H (1995) Anton Bruckner (1824–1896). In: Franken H (Hrsg) Florian Noetzel GmbH, Heinrichshofen Bücher, Bd. 4. In, Wilhelmshaven, S S. 84–S. 132

Greenburg A, Raihani NJ (2022) Paranoia and conspitacy thinking. Curr Opin Psychol 47:101362. https://doi.org/10.1016/j.copsyc.2022.101362

Hinrichsen HJ (2012) Bruckner, der große Unbekannte. In: Hinrichsen HJ (Hrsg) Bruckner Handbuch. JB Metzler'sche Verlagsbuchhandlung und Carl. Poeschel Verlag, Stuttgart, S S. 2–S. 5

Hinrichsen HJ (2012) Bruckner als Sinfoniker. In: Hinrichsen HJ (Hrsg) Bruckner Handbuch. JB Metzler'sche Verlagsbuchhandlung und Carl. Poeschel Verlag, Stuttgart, S S. 90–S. 109

Hooijer AAT, Sizoo BB (2020) Temperament and character as risk factor for suicide ideation and attempts in adults with autism spectrum disorders. Autism Res 13(1):104–111. https://doi.org/10.1002/aur.2221

Jacob A (2012) Bruckner und die Orgel. In: Hinrichsen HJ (Hrsg) Bruckner Handbuch. JB Metzler'sche Verlagsbuchhandlung und Carl. Poeschel Verlag, Stuttgart, S 42–48

Küng H (2013) Anton Bruckner. Symphonik des Glaubens. In: Küng H (Hrsg) Musik und Religion. Mozart – Wagner – Bruckner, 5. Aufl. Piper Verlag, München, S S. 167–S. 198

Lütteken L (2012) Bruckners Existenz im 19. Jahrhundert. In: Hinrichsen HJ (Hrsg) Bruckner Handbuch. JB Metzler'sche Verlagsbuchhandlung und Carl. Poeschel Verlag, Stuttgart, S S. 14–S. 30

Masip J, Peacok WF, Arrigo M, Rossello X, Platz E, Cullen L, Mebazaa A, Price S, Bueno H, Di Somma S, Tavares M, Cowie MR, Maisel A, Mueller C, Miro O (2022) Acute heart failure in 2021 ESC heart failure guidelines: a scientific statement from the association for acute cardiovascular care (ACVC) of the european society of cardiology. Eur Heart J Acute Cardiovasc Care 11(2):173–185. https://doi.org/10.1093/ehjacc/zuab122

Mehta VS, Elliott MK, Sidhu BS, Gould J, Porter B, Niederer S, Rinaldi CA (2021) Multipoint pacing for cardiac resynchronization therapy in patients with heart failure: a systematic review and meta-analysis. J Cardiovasc Electrophysiol 32(9):2577–2589. https://doi.org/10.1111/jce.15199

Njoroge JN, Teerlink JR (2021) Pathophysiology and therapeutic approaches to acute decompensated heart failure. Circ Res 128(10):1468–1486. https://doi.org/10.1161/CIRCRESAHA.121.318186

O'Keefe JH, Bhatti SK, Bajwa A, DiNicolantonio JJ, Lavie CJ (2014) Alcohol and cardiovascular health: the dose makes the poison …or the remedy. Mayo Clin Proc 89(3):382–393. https://doi.org/10.1016/j.mayocp.2013.11.005

Otte A, Wink K (2008) Anton Bruckner. In: Otte A, Wink K (Hrsg) Kerners Krankheiten großer Musiker, 6. Aufl. Schattauer, Stuttgart, S S. 317–S. 333

Pazuniak M, Pekrul SR (2020) Obsessive-compulsive disorder in autism spectrum disorder across the lifespan. Child Adolesc Psychiatr Clin N Am 29(2):419–432. https://doi.org/10.1016/j.chc.2019.12.003

Röder T (2012) Blick in die Werkstatt: Bruckners Arbeitsweise. In: Hinrichsen HJ (Hrsg) Bruckner Handbuch. JB Metzler'sche Verlagsbuchhandlung und Carl. Poeschel Verlag, Stuttgart, S S. 73–S. 88

Roerecke M (2021) Alcohol's impact on the cardiovascular system. Nutrients 13(10):3419. https://doi.org/10.3390/nu13103419

Rolin D, Whelan J, Montano CB (2020) Is it depression or is it bipolar depression? J Am Assoc Nurse Pract 32(10):703–713. https://doi.org/10.1097/JXX.0000000000000499

Tawar S, Bhati SS, Ilankumaran M Mental health, are we at risk? Indian J Community Med 39(1):43–46. https://doi.org/10.4103/0970-0218.126359

Yancy CW, Jessup M, Bozkurt B, Butler J, Casey DE Jr, Colvin MM, Drazner MH, Filippatos GS, Fonarow GC, Givertz MM, Hollenberg SM, Lindenfeld J, Masoudi FA, McBride PE, Peterson PN, Stevenson LW, Westlake C (2017) 2017 ACC/AHA/HFSA focused update oft he 2013 ACCF/AHA guideline fort he management of heart failure: a report of the American college of cardiology/american heart association task force on clinical practice guidelines and the heart faiure society of america. Circulation 136(6):e3137–e3161. https://doi.org/10.1161/CIR.0000000000000509

Winkler GJ (2012) Bruckners musikalische Herkunft. In: Hinrichsen HJ (Hrsg) Bruckner Handbuch. JB Metzler'sche Verlagsbuchhandlung und Carl. Poeschel Verlag, Stuttgart, S S. 49–S. 61
Ethics declarations
Interessenkonflikt
H.-J. Trappe gibt an, dass kein Interessenkonflikt besteht.
Für diesen Beitrag wurden von den Autor/-innen keine Studien an Menschen oder Tieren durchgeführt. Für die aufgeführten Studien gelten die jeweils dort angegebenen ethischen Richtlinien.
Additional information
Redaktion
Michael Buerke, Siegen
Hinweis des Verlags
Der Verlag bleibt in Hinblick auf geografische Zuordnungen und Gebietsbezeichnungen in veröffentlichten Karten und Institutsadressen neutral.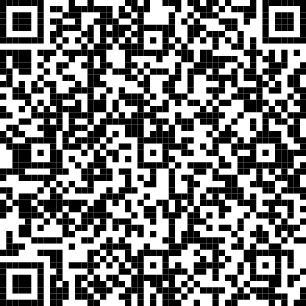 QR-Code scannen & Beitrag online lesen
About this article
Cite this article
Trappe, HJ. Anton Bruckner: Linzer Domorganist, Hochschullehrer, Symphoniker. Med Klin Intensivmed Notfmed (2023). https://doi.org/10.1007/s00063-023-01083-y
Received:

Revised:

Accepted:

Published:

DOI: https://doi.org/10.1007/s00063-023-01083-y
Schlüsselwörter
Keywords