Zusammenfassung
Nicht-Vitamin-K-Antagonisten, die neuen oralen Antikoagulanzien (NOAK), haben die Prophylaxe und Therapie im Bereich des antithrombotischen Spektrums erheblich erweitert. Sie können im Vergleich zu den oralen Vitamin-K-Antagonisten (VKA) in festgelegten Dosierungen ohne eine routinemäßige Gerinnungskontrolle eingesetzt werden. Ihre Handhabung ist damit sehr einfach, sodass sie in den letzten Jahren eine erhebliche Verbreitung erfahren haben.
Bei allen Vorteilen, die diese NOAK bieten, haben sie bis jetzt einen gravierenden Nachteil: Weder ist ihre Plasmakonzentration und damit ihr Blutungsrisiko bestimmbar, noch gab es bisher ein wirksames Antidot.
Im Fokus dieser Arbeit stehen 2 Szenarien aus der operativen Medizin: das präoperative Management von Patienten, die sich einem elektiven Eingriff unter NOAK unterziehen müssen, sowie die Durchführung von notfallchirurgischen Operationen unter NOAK.
Abstract
Regarding thromboembolic events, non-vitamin K antagonists, so-called new oral anticoagulative agents (NOACs), have widely enlarged prophylaxis and therapy. In contrast to vitamin K antagonists they can be administered in a definite dose and do not need any regular control of coagulation parameters. Thus being simple in handling, these drugs have become enormously attractive for both patient and physician.
In spite of all their advantages NOACs have to be considered carefully. They have a significant disadvantage: the plasma concentration is not detectable by a simple blood test, nor is there any antidote available. As a consequence the bleeding risk remains unknown.
In this review we focus on two different settings in routine surgical work: the preoperative management of patients undergoing elective surgery differs significantly from that needed in urgent surgery.
This is a preview of subscription content, log in to check access.
Access options
Buy single article
Instant access to the full article PDF.
US$ 39.95
Price includes VAT for USA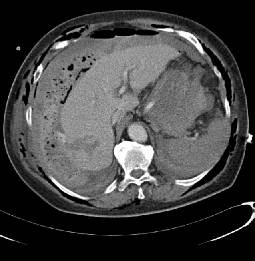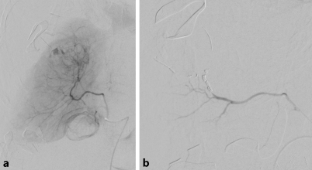 Literatur
1.

Antolonic D, Rakow A, Contin P, Ulrich A, Rahbari NN, Büchler MW, Weitz J, Koch M (2012) A randomized controlled pilot trial to evaluate and optimize the use of anti-platelet agents in the perioperative management in patients undergoing general and abdominal surgery – the APAP trial (ISRCTN45810007). Langenbecks Arch Surg 397(2):297–306

2.

Bauer KA (2015) Targetes anti-anticoagulants. N Engl J Med 373:569–571

3.

Bauersachs RM, Gogarten W, Hach-Wunderle V, Harenberg J, Krauspe R, Lindhoff-Last E, Leschke M, Moser M, Mouret P, Osterhues HH, Spannagl M, Waydhas C, Haas S (2012) Perioperatives Management der Antikoagulation mit Rivaroxaban. Klinikarzt 41(9):285–396

4.

Beyer-Westendorf J, Förster K, Pannach S (2014) Rates, management, and outcome of rivaroxaban bleeding in daily care: results from the Dresden NOAC registry. Blood 124:955–962

5.

Chernoguz A, Telem DA, Clou E, Ozao-Choy J, Tammaro Y, Divino C (2011) Cessation of clopidogrel before major abdominal procedures. Arch Surg 146(3):334–339

6.

Conners JM (2015) Antidote for Factor Xa anticoagulants. N Engl J Med 373:2471–2472

7.

Conolly SJ, Ezekowitz MD, Yusuf S, Eikelboom J, Oldgren J, Parekh A (2009) Dabigatran versus warfarin in patients with atrial fibrillation. N Engl J Med 361(12):1139–1151

8.

Connolly SJ, Wallentin L, Yusuf S (2014) Additional events in the Re-LY trial. N Engl J Med 371:1464–1465

9.

Geller BJ, Giugliano RP, Braunwald E, Murphy SA, Hanyok JJ, Jin L (2015) Systemic, noncerebral, arterial embolism in 21,105 patients with atrial fibrillation randomized to endoxaban or warfarin: results from the rffective anticoagulation with factor Xa next generation in atrial fibrillation-thrombolysis in Myocardial Infarction Study 48 trial. Am Heart J 170(4):669–674

10.

Giugliano RP, Ruff CT, Braunwald E, Murphy SA, Wiviott SD, Halperin JL (2013) Edoxaban versus warfarin in patients with atrial fibrillation. N Engl J Med 369(22):2093–2104

11.

Graham DJ, Reichmann ME, Wernecke M (2015) Cardiovascular, bleeding and mortality risks in elderly medicare patients treated with dabigatran or warfarin for nonvalvular atrial fibrillation. Circulation 131:157–164

12.

Granger CB, Alexander JH, McMurray JL, Lopes RD, Hylek EM, Hanna M (2011) Apixaban versus warfarin in patients with atrial fibrillation. N Engl J Med 365(1):981–982

13.

Hohnloser SH (2015) Therapiesicherheit bei Verwendung nicht Vitamin-K- abhängiger oraler Antikoagulanzien bei Patienten mit Vorhofflimmern. Herz 41:31–47

14.

Koscielny J, Beyer Westendorf J, von Heymann C, Braun J, Klamroth R, Lindhoff-Last E, Tiede A, Spannagl M (2012) Blutungsrisiko und Blutungsnotfälle unter Rivraoxaban. Hamostaseologie 32:287–293

15.

Mega JL, Braunwald E, Mohanavelu S (2009) Rivaroxaban versus placebo in patients with acute coronary syndrome (ATLAS ACS-TIMI 46): a randomized, double-blind, phase II trial. Lancet 374:29–38

16.

Patel MR, Mahaffey KW, Garg J, Pan G, Singer DE, Hacke W (2011) Rivaroxaban versus warfarin in nonvalvular atrial fibrillation. N Engl J Med 365(10):883–891

17.

Ruff CT, Giugliano RP, Braunwald E (2014) Comparison of the efficay and safety of new oral anticoagulants with warfarin in patients with atrial fibrillation: a meta-analysis of randomised trials. Lancet 383:955–962

18.

Schulman S, Carrier M, Lee AY (2015) Perioperative management of dabigatran: a prospective cohort study. Circulation 132:167–173

19.

Tamayo S, Peacock F, Patel M, Sicignano N, Hopf K, Fields L, Sarich T, Wu S, Yannicelli D, Yuan Z (2015) Charakterisierung schwerer Blutungen bei Patienten mit nicht-valvulärem Vorhofflimmern: Pharmakovigilanzstudie mit 27.467 Patienten unter Rivaroxaban. Clin Cardiol 38(2):63–68
Ethics declarations
Interessenkonflikt
C. Kelm und K. Engels geben an, dass kein Interessenkonflikt besteht.
Dieser Beitrag beinhaltet keine von den Autoren durchgeführten Studien an Menschen oder Tieren.
Additional information
Redaktion
M. Buerke, Siegen
H. M. Hoffmeister, Solingen
About this article
Cite this article
Kelm, C., Engels, K. Perioperatives Management von Patienten unter NOAK. Med Klin Intensivmed Notfmed 112, 125–128 (2017). https://doi.org/10.1007/s00063-016-0244-y
Received:

Accepted:

Published:

Issue Date:
Schlüsselwörter
Thromboembolien

Prophylaxe

Operation

Blutung

Notfälle
Keywords
Thromboembolism

Prophylaxis

Surgery

Hemorrhage

Emergencies