Abstract
Background
Minimally invasive direct coronary artery bypass grafting (MIDCAB) was developed to decrease perioperative morbidity, some of which may be related to the use of cardiopulmonary bypass and to cross-clamping of the aorta. We report our initial experience with multivessel MIDCAB via distal mini-sternotomy (DIMS). DIMS is performed to gain access to the left and right internal thoracic arteries and to reach the left anterior descending coronary artery (LAD), diagonal branches, and right coronary artery (RCA).
Methods
Between January 2016 and January 2017, 12 patients with significant coronary artery disease of the LAD and the RCA underwent multivessel, all-arterial MIDCAB through a distal midline skin incision from the fourth intercostal space to the xyphoid process, with L‑ or T‑shaped division of the sternum. The mean age of the patients was 61.5 ± 5.2 years (range: 52–71 years).
Results
We performed all-arterial revascularization using the left internal mammary artery in 12 patients, the radial artery in ten, and the right internal mammary artery in two patients. The mean number of grafts per patient was 2.08 ± 0.4 (range: 2–3). The mean length of the skin incision was 8.5 ± 1.3 cm (range: 7–11 cm). There was no perioperative ischemia, postoperative bleeding, or arrhythmia events. No postoperative cognitive dysfunction occurred. The mean hospital stay was 5.6 days. No major adverse cardiac events (MACE) occurred at the 12-month follow-up. At follow-up, all patients were in New York Heart Association class I and there were no wound complications.
Conclusion
Although MIDCAB-DIMS is technically more demanding than conventional procedures and our experience is limited, we conclude that this technique can be used safely in selected patients, with promising 12-month follow-up results.
Zusammenfassung
Hintergrund
Die minimalinvasive direkte Koronararterien-Bypass-Operation ("minimally invasive direct coronary artery bypass grafting", MIDCAB) wurde entwickelt, um die perioperative Morbidität zu senken, denn diese ist möglicherweise z. T. durch die Verwendung der Herz-Lungen-Maschine und das Abklemmen der Aorta bedingt. Die Autoren stellen ihre initialen Erfahrungen mit der Mehrgefäß-MIDCAB über eine distale Ministernotomie (DIMS) dar. Die DIMS erfolgt, um Zugang zur linken und rechten A. thoracica interna zu erhalten und den Ramus interventricularis anterior ("left anterior descending coronary artery", LAD), Diagonaläste sowie die rechte Koronararterie ("right coronary artery", RCA) zu erreichen.
Methoden
Zwischen Januar 2016 und Januar 2017 wurde bei 12 Patienten mit signifikanter koronarer Herzkrankheit (KHK) der LAD und der RCA eine komplett arterielle Mehrgefäß-MIDCAB über eine Hautinzision in der distalen Mittellinie vom 4. Interkostalraum bis zum Processus xiphoideus mit L‑ oder T‑förmiger Durchtrennung des Sternums durchgeführt. Das Durchschnittsalter der Patienten lag bei 61,5 ± 5,2 Jahren (Spanne: 52–71 Jahre).
Ergebnisse
Die Autoren führten die komplett arterielle Revaskularisierung bei 12 Patienten unter Verwendung der linken A. mammaria interna durch, bei 10 mit der A. radialis und bei 2 Patienten mit der rechten A. mammaria interna. Durchschnittlich erhielt ein Patient 2,08 ± 0,4 Transplantate (Spanne: 2–3). Die mittlere Länge der Hautinzision betrug 8,5 ± 1,3 cm (Spanne: 7–11 cm). Es gab weder Fälle mit perioperativer Ischämie noch postoperativer Blutung oder Arrhythmien. Eine postoperative kognitive Funktionsstörung trat nicht auf. Die mittlere Verweildauer im Krankenhaus betrug 5,6 Tage. Bis zum 12-Monats-Follow-up traten keine schweren unerwünschten kardialen Ereignisse auf ("major adverse cardiac events", MACE). Bei der Nachuntersuchung waren alle Patienten in Klasse I gemäß New York Heart Association, Wundkomplikationen lagen nicht vor.
Schlussfolgerung
Die MIDCAB-DIMS ist zwar technisch anspruchsvoller als konventionelle OP-Verfahren und die Erfahrung der Autoren begrenzt, doch schlussfolgern die Verfasser, dass diese Technik sicher und mit vielversprechenden 12-Monats-Follow-up-Ergebnissen bei ausgewählten Patienten eingesetzt werden kann.
Access options
Buy single article
Instant access to the full article PDF.
US$ 39.95
Tax calculation will be finalised during checkout.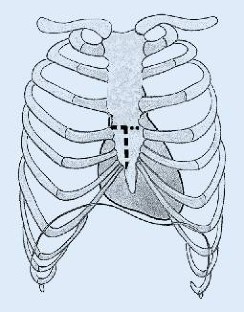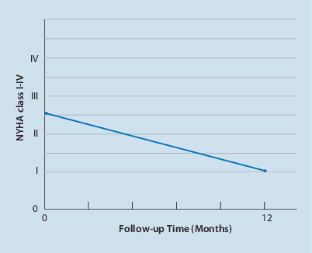 References
1.

Benetti FJ, Naselli G, Wood M et al (1991) Direct myocardial revascularization without extracorporeal circulation. Experience in 700 patients. Chest 100:312–316

2.

Calafiore AM, Di Giammarco G, Teodori G et al (1996) Left anterior descending coronary artery grafting via left anterior small thoracotomy without cardiopulmonary bypass. Ann Thorac Surg 61:1658–1665

3.

Zhao DF, Edelman JJ, Seco M, Bannon PG et al (2017) Coronary artery bypass grafting with and without manipulation of the ascending aorta: a network meta-analysis. J Am Coll Cardiol 69:924–936

4.

Benetti FJ, Ballester C, Sani G, Boonstra P, Grandjean J (1995) Video-assisted coronary bypass surgery. J Cardiac Surg 10:620–625

5.

Nataf P, Lima L, Regan M et al (1996) Minimally invasive coronary surgery with thoracoscopic internal mammary dissection: surgical technique. J Cardiac Surg 11:288–292

6.

Shennib H, Bastawasy A, Mack JM, Moll FH (1998) Computerassisted telemanipulation: an enabling technology for endoscopic coronary artery bypass. Ann Thorac Surg 66:1060–1063

7.

Doty DB, DiRusso GB, Doty JR (1998) Full-spectrum cardiac surgery through a minimal incision: mini-sternotomy (lower half) technique. Ann Thorac Surg 65:573–577

8.

Niinami H, Takeuchi Y, Ichikawa S, Suda Y (2001) Partial median sternotomy as a minimal access for off-pump coronary artery bypass grafting: feasibility of the lower-end sternal splitting approach. Ann Thorac Surg 72:1041–1045

9.

Lichtenberg A, Klima U, Harringer W, Kim PY, Haverich A (2000) Mini-sternotomy for off-pump coronary artery bypass grafting. Ann Thorac Surg 69:1276–1277

10.

Walther T, Falk V, Metz S et al (1999) Pain and quality of life after minimally invasive versus conventional cardiac surgery. Ann Thorac Surg 67:1643–1647

11.

Sinning JM, Welz A, Nickenig G (2016) The heart team in planning and performance of revascularization: ESC guidelines versus clinical routine. Herz 41:562–565

12.

Calafiore AM, Di Giammarco G, Teodori G et al (1998) Midterm results after minimally invasive coronary surgery (LAST operation). J Thorac Cardiovasc Surg 115:763–771

13.

Mangano DT (1990) Perioperative cardiac morbidity. Anesthesiology 72:153–184

14.

Kowalewski M, Pawliszak W, Malvindi PG et al (2016) Offpump coronary artery bypass grafting improves short-term outcomes in high-risk patients compared with on-pump coronary artery bypass grafting: meta-analysis. J Thorac Cardiovasc Surg 151:60–77

15.

Kowalewski M, Suwalski P, Pawliszak W et al (2016) Risk of stroke with "no-touch"—as compared to conventional off-pump coronary artery bypass grafting. An updatedmeta-analysis of observational studies. Int J Cardiol 222:769–771

16.

Misfeld M, Potger K, Ross DE et al (2010) "Anaortic" offpump coronary artery bypass grafting significantly reduces neurological complications compared to off-pump and conventional on-pump surgery with aortic manipulation. Thorac Cardiovasc Surg 58:408–414

17.

Voutilainen S, Verkkala K, Jarvinen A et al (1998) Minimally invasive coronary artery bypass grafting using the right gastroepiploic artery. Ann Thorac Surg 65:444–448

18.

Grandjean JG, Canosa C, Mariani MA, Boonstra PW (1999) Reversed-J inferior sternotomy for beating heart coronary surgery. Ann Thorac Surg 67:1505–1506

19.

Wiklund L, Johanson M, Bugge M et al (2000) Early outcome and graft patency in mammary artery grafting of left anterior descending artery with sternotomy or anterior minithoracotomy. Ann Thorac Surg 70:79–83

20.

Lichtenberg A, Hagl C, Harringer W et al (2000) Effects of minimal invasive coronary artery bypass on pulmonary function and postoperative pain. Ann Thorac Surg 70:461–465

21.

Ng PC, Chua AN, Swanson MS et al (2000) Anterior thoracotomy wound complications in minimally invasive direct coronary bypass. Ann Thorac Surg 69:1338–1341
Ethics declarations
Conflict of interest
I. Martinovic, S. Lindemann, M. Irqsusi, J. Mirat, A. Vcev, T. Wittlinger, M. Noutsias declare that they have no competing interests.
All procedures performed in studies involving human participants were in accordance with the ethical standards of the institutional and/or national research committee and with the 1964 Helsinki declaration and its later amendments or comparable ethical standards. Informed consent was obtained from all individual participants included in the study.
About this article
Cite this article
Martinovic, I., Lindemann, S., Irqsusi, M. et al. Minimally invasive direct coronary bypass surgery via distal mini-sternotomy. Herz 44, 666–672 (2019). https://doi.org/10.1007/s00059-018-4696-0
Received:

Revised:

Accepted:

Published:

Issue Date:
Keywords
Coronary artery stenosis

Coronary artery bypass grafting

Minimal surgical procedure

Myocardial revascularization

Follow-up
Schlüsselwörter
Koronararterienstenose

Koronararterien-Bypass-Operation

Minimalinvasive Operationstechnik

Myokardrevaskularisierung

Nachbeobachtung