Abstract
Glaucoma is a progressive optic neuropathy and is the world's second leading cause of blindness. It is a multifactorial disease that is etiologically complex where elevated intraocular pressure in the eye is the major risk factor. Prostaglandin analogues are the first-line drugs in today's glaucoma therapy. These are 20 carbon atom naturally occurring fatty acid derivatives biosynthesized from arachidonic acid. They involve COX pathway where arachidonic acid interacts with COX in the presence of oxygen and heme and produces PGG2. It is a cyclic endoperoxide with very short half life and generates PGH2 through its peroxidase activity. PGH2 further produces PGE2 in the presence of PGE isomerase, PGD2 by the actions of isomerases or glutathione-S-transferase and PGF2α by an endoperoxide reductase system. Various synthetic analogues of these naturally occurring prostaglandins have been discussed in the current review which act by decreasing the intraocular pressure through a pathway which increases the uveoscleral and trabecular outflow. The tromethamine salt of PGF2α was the first prostaglandin analogue used as an antiglaucoma agent, and later on it was replaced by various FP (latanoprost, bimatoprost, travoprost, tafluprost, etc.), EP (butaprost) and DP (BW245C, ZK118182, AL 6598) analogues. Most of the drugs are prodrugs and after hydrolysis give their respective acids in the aqueous humor. Inspite of the side effects, these are widely used alone or in combination.
Access options
Buy single article
Instant access to the full article PDF.
USD 39.95
Price excludes VAT (USA)
Tax calculation will be finalised during checkout.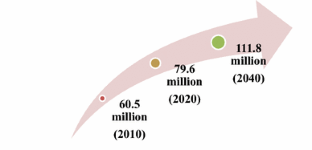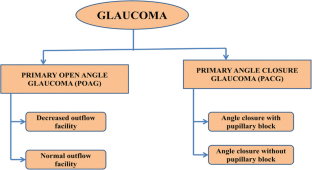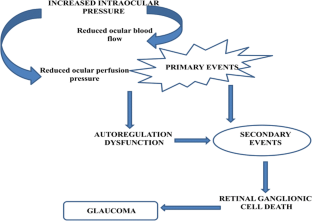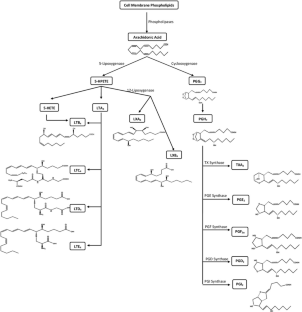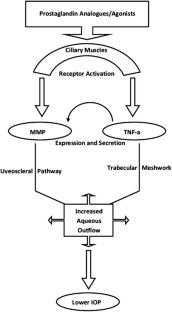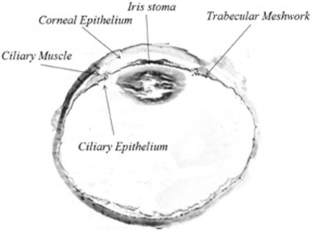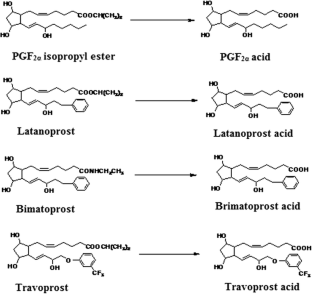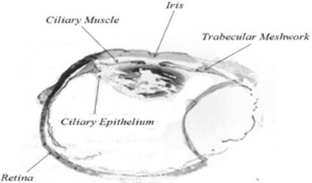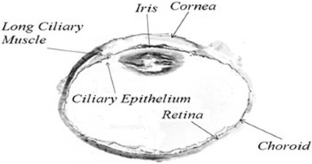 References
Achim H, Krauss P, Wiederholt M, Strum A, Woodward DF (1997) Prostaglandin effects on the contractility of bovine trabecular meshwork and ciliary muscle. Exp Eye Res 64:447–453

Abraham NS, El-Serag HB, Hartman C, Richardson P, Deswal A (2007) Cyclooxygenase-2 selectivity of non-steroidal anti-inflammatory drugs and the risk of myocardial infarction and cerebrovascular accident. Aliment Pharmacol Ther 25:913–924

Arthur S, Cantor LB (2011) Update on the role of alpha-agonists in glaucoma management. Exp Eye Res 93:271–283

Aslan M, Cort A, Yucel I (2008) Oxidative and nitrative stress markers in glaucoma. Free Radical Biol Med 45:367–376

Awasthi P, Srivastava SN (1965) Role of oral glycerol in glaucoma. Br J Ophthalmol 49:660–666

Bennett AC, Chan MF, Chen G, Gac T, Garst ME, Gluchowski C, Kaplan LJ, Protzman CE, Roof MB, Sachs G, Wheeler LA, Williams LS, Woodward DF (1994) Studies on a novel series of acyl ester prodrugs of prostaglandin F2α. Br J Ophthalmol 78:560–567

Bito LZ (1997) Prostaglandins: a new approach to glaucoma management with a new, intriguing side effect. Surv Ophthalmol 41:S1–S14

Blanco AA, Burr J (2006) The rising cost of glaucoma drugs. Br J Ophthalmol 90:130–131

Boulton LT, Brick D, Fox ME, Jackson M, Lennon JC, McCague R, Parkin N, Rhodes D, Ruecroft G (2002) Synthesis of the potent antiglaucoma agent, travoprost. Org Process Res Dev 6:138–145

Camras CB, Wax MB, Ritch R, Weinreb R, Robin AL, Higginbotham EJ, Lustgarten J, Stewart WC, Sherwood M, Krupin T, Wilnesky J, Cioffi GA, Katz LJ, Schumer RA, Kaufman PL, Minckler D, Zimmerman T, Stjernschantz J (1998) The United States Latanoprost study group. Latanoprost treatment for glaucoma: effects of treating for 1 year and of switching from timolol. Am J Ophthalmol 126:390–399

Cantor LB, Hoop J, Morgan L, WuDunn D, Catoira Y, The bimatoprost–travoprost study group (2006) Intraocular pressure lowering efficacy of bimatoprost 0.03% and travoprost 0.004% in patients with glaucoma or ocular hypertension. Br J Ophthalmol 90:1370–1373

Carlsson AM, Chauhan BC, Lee AR, Leblanck RP (2000) The effect of brimonidine tartrate on retinal blood flow in patients with ocular hypertension. Am J Ophthalmol 129:279–301

Cheng JW, Cheng SW, Gao LD, Lu GC, Wei RL (2012) Intraocular pressure-lowering effects of commonly used fixed-combination drugs with timolol: A systematic review and meta-analysis. PLoS ONE 7:1–9

Cherecheanu AP, Garhofer G, Schmidl D, Werkmeister R, Schmetterer L (2013) Ocular perfusion pressure and ocular blood flow in glaucoma. Curr Opin Pharmacol 13:36–42

Collins PW, Dajani EZ, Pappo R, Gasiecki AF, Bianchi RG, Woods EM (1983) Synthesis and gastric antisecretory properties of 4, 5-unsaturated derivatives of 15-deoxy-16-hydroxy-16-methylprostaglandin E1. J Med Chem 26:786–790

Crowston JG, Lindsey JD, Morris CA, Wheeler L, Medeiros FA, Weinreb RN (2005) Effect of bimatoprost on intraocular pressure in prostaglandin FP receptor knockout mice. Invest Ophthalmol Vis Sci 46:4571–4577

Dams I, Chodynski M, Krupa M, Pietraszek A, Zezula M, Cmoch P (2013) A novel convergent synthesis of the potent antiglaucoma agent travoprost. Tetrahedron 69:1634–1648

Day DG, Walters TR, Schwartz GF, Mundorf TK, Liu C, Schiffman RM, Bejanian M (2013) Bimatoprost 0.03% preservative-free ophthalmic solution versus bimatoprost 0.03% ophthalmic solution (Lumigan) for glaucoma or ocular hypertension: a 12-week, randomised, double-masked trial. Br J Ophthalmol 97:989–993

Demailly P, Allaire C, Trinquand C (2001) Ocular hypotensive efficacy and safety of once daily carteolol alginate. Br J Ophthalmol 85:921–924

Diafas S, Day DG, Stewart JA, Stewart WC (2007) The use of dorzolamide versus other hypotensive agents to prevent glaucomatous progression. Ther Clin Risk Manag 3:725–732

Dragoli DR, Thompson LA, O'Brien J, Ellman JA (1999) Parallel synthesis of prostaglandin E1 analogues. J Comb Chem 1:534–539

Dranceoc SM, Crichton A, Mills RP (1998) Comparison of the effect of latanoprost 0.005% and timolol 0.5% on the calculated ocular perfusion pressure in patients with normal-tension glaucoma. Am J Ophthalmol 125:585–592

Duff GR, Newcombe RG (1988) The 12-hour control of intraocular pressure on carteolol 2% twice daily. Br J Ophthalmol 72:890–891

Feng Z, Hellberg MR, Sharif NA, McLaughlin MA, Williams GW, Scott D, Wallace T (2009) Discovery of 13-oxa prostaglandin analogs as antiglaucoma agents: synthesis and biological activity. Bioorg Med Chem 17:576–584

Gabelt BT, Hennes EA, Bendel MA, Constant CE, Okka M, Kaufman PL (2009) Prostaglandin subtype-selective and non-selective IOP-lowering comparison in monkeys. J Ocul Pharmacol Ther 25:1–8

Ganias F, Mapstone R (1957) Miotics in closed-angle glaucoma. Br J Ophthalmol 59:205–206

Garnock-Jones KP (2014) Ripasudil: first global approval. Drugs 74:2211–2215

Geyer O, Man O, Weintraub M, Silver DM (2001) Acute effect of latanoprost on pulsatile ocular blood flow in normal eyes. Am J Ophthalmol 131:198–202

Goldberg I (2002) Drugs for glaucoma. Aust Prescr 25:142–146

Grieshaber MC, Flammer J (2009) Introduction. Surv Ophthalmol 52:S99–S100

Hariharan S, Minocha M, Mishra GP, Pal D, Krishna R, Mitra AK (2009) Interaction of ocular hypotensive agents (PGF2α) analogs (bimatoprost, latanoprost, and tavoprost) with MDR efflux pumps on the rabbit cornea. J Ocul Pharmacol Ther 25:487–497

Hartenbaum D (1996) The efficacy of dorzolamide, a topical carbonic anhydrase inhibitor, in combination with timolol in the treatment of patients with open-angle glaucoma and ocular hypertension. Clin Ther 18:460–465

Hellberg MR, Conrow RE, Sharif NA, McLaughlin MA, Bishop JE, Crider JY, Dean WD, DeWolf KA, Pierce DR, Sallee VL, Selliah RD, Severns BS, Sproull SJ, Williams GW, Zinkea PW, Klimkoa PG (2002) 3-Oxa-15-cyclohexyl prostaglandin DP receptor agonists as topical antiglaucoma agents. Bioorg Med Chem 10:2031–2049

https://clinicaltrials.gov/ct2/show/NCT01068964?term=Bimatoprost+0.03%25+Timolol+maleate+0.5%25+allergan&rank=6

Husain S, Yates PW, Crosson CE (2008) Latanoprost-induced changes in rat intraocular pressure: direct or indirect? J Ocul Pharmacol Ther 24:367–372

Impagnatiello F, Borghi V, Gale DC, Batugo M, Guzzetta M, Brambilla S, Carreiro ST, Chong WKM, Prasanna G, Chiroli V, Ongini E, Krauss AHP (2011) A dual acting compound with latanoprost amide and nitric oxide releasing properties shows ocular hypotensive effects in rabbits and dogs. Exp Eye Res 93:243–249

Jenkins DW, Humphrey PPA, Coleman RA (2007) Agents acting on prostanoid receptors. In: Abraham DJ (ed) Burger's medicinal chemistry and drug discovery. Wiley, India, pp 265–315

Joyce PW, Mills KB, Richardson T, Mawer GE (1989) Equivalence of conventional and sustained release oral dosage formulations of acetazolamide in primary open angle glaucoma. Br J Clin Pharmacol 27:597–606

Kabashima K, Narumiya S (2003) The DP receptor, allergic inflammation and asthma. PLEFA 69:187–194

Kadam RS, Jadhav G, Ogidigben M, Kompella UB (2011) Ocular pharmacokinetics of dorzolamide and brinzolamide after single and multiple topical dosing: implications for effects on ocular blood flow. ASPET 39:1529–1537

Kanski JJ (1968a) Carbonic anhydrase inhibitors and osmotic agents in glaucoma. Br J Ophthalmol 52:642–643

Kanski JJ (1968b) Miotic. Br J Ophthalmol 521:936–937

Kitaoka Y, Kumai T, Lam TT, Kuribayashi K, Isenoumi K, Munemasa Y et al (2004) Involvement of RhoA and possible neuroprotective effect of fasudil, a Rho kinase inhibitor, in NMDA-induced neurotoxicity in the rat retina. Brain Res 1018:111–118

Krauss AHP, Impagnatiello F, Toris CB, Gale DC, Prasanna G, Borghi V, Chiroli V, Chong WKM, Carreiro ST, Ongini E (2011) Ocular hypotensive activity of BOL-303259-X, a nitric oxide donating Prostaglandin F2α agonist, in preclinical models. Exp Eye Res 93:250–255

Krieglstein GK, Novac GD, Voepel E, Schwarzbach G, Lange U, Schunck KP, Clue J, Glavinos EP (1987) Levobunolol and metipranolol: comparative ocular hypotensive efficacy, safety, and comfort. Br J Ophthalmol 71:250–253

Kumar V, Abbas AK, Fausto N (2005) Acute and chronic inflammation. In: Perkins JA (ed) Robbins and cotran pathologic basis of disease. Elsevier Inc, China, pp 68–70

Kwitko ML, Costenbader FD (1962) Urea therapy in glaucoma due to secondary hyphema. Can Med Assoc J 86:447–449

Lee PY, Shoo H, Xu L, Qu CK (1988) The effect of prostaglandin F2αon intraocular pressure in normotensive human subjects. Invest Ophthalmol Vis Sci 29:1474–1477

Liang Y, Li C, Guzman VM, Chang WW, Evinger AJ, Pablo JV, Woodward DF (2004) Upregulation of orphan nuclear receptor Nur77 following PGF2α, bimatoprost, and butaprost treatments. Essential role of a protein kinase C pathway involved in EP2 receptor activated Nur77 gene transcription. Br J Pharmacol 142:737–748

Majsterek I, Malinowska K, Stanczyk M, Kowalski M, Blaszczyk J, Kurowska AK, Kaminska A, Szaflik J, Szaflik JP (2011) Evaluation of oxidative stress markers in pathogenesis of primary open-angle glaucoma. Exp Mol Pathol 90:231–237

Mark R, Hellberg MR, McLaughlin MA, Sharif NA, DeSantis L, Dean TR, Kyba EP, Bishop JE, Klimko PG, Zinke PW, Selliah RD, Barnes G, DeFaller J, Kothe A, Landry T, Sullivan EK, Andrew R, Davis AA, Silver L, Bergamini MVW, Robertson S, Weiner AL, Sallee VL (2002) Identification and characterization of the ocular hypotensive efficacy of travoprost, a potent and selective FP prostaglandin receptor agonist, and AL-6598, a DP prostaglandin receptor agonist. Surv Opthalmol 47:S13–S33

Maruyama K, Tsuchisaka A, Sakamoto J, Shirato S, Goto H (2013) Incidence of deepening of upper eyelid sulcus after topical use of trafluprost ophthalmic solution in Japanese patients. Clin Ophthalmol 7:1441–1446

Matsugi T, Kageyama M, Nishimura K, Giles H, Shirasawa E (1995) Selective prostaglandin D2 receptor stimulation elicits ocular hypotensive effects in rabbits and cats. Eur J Pharmacol 275:245–250

Matsumura Y, Mori N, Nakano T, Sasakura H, Matsugi T, Harab H, Morizawaa Y (2004) Synthesis of the highly potent prostanoid FP receptor agonist, AFP-168: a novel 15-deoxy-15,15-difluoroprostaglandin F2α derivative. Tetrahedron Lett 45:1527–1529

Matsuo T, Cynader MS (1992) Localisation of prostaglandin F2, and E2 binding sites in the human eye. Br J Ophthalmol 76:210–213

Matsuo T, Cynader MS (1993) The EP2 receptor is the predominant prostanoid receptor in the human ciliary muscle. Br J Ophthalmol 77:110–114

Mozaffarieh M, Flammer J (2007) Is there more to glaucoma treatment than lowering IOP? Surv Ophthalmol 52:S174–S178

Nixon DR, Simonyi S, Bhogal M, Bhogal M, Sigouin CS, Crichton AC, Discepola M, Hutnik CM, Yan DB (2012) An observational study of bimatoprost 0.01% in treatment-naïve patients with primary open angle glaucoma or ocular hypertension: the clear trial. Clin Ophthalmol 6:2097–2103

Okuno T, Oku H, Sugiyama T, Ikeda T (2006) Glutamate level in optic nerve head is increased by artificial elevation of intraocular pressure in rabbits. Exp Eye Res 82:465–470

Ong T, Chia A, Nischal KK (2003) Latanoprost in port wine stain related paediatric glaucoma. Br J Ophthalmol 87:1091–1093

Poyer JF, Millar C, Kaufman PL (1995) Prostaglandin F2α effects on isolated rhesus monkey ciliary muscle. Invest Ophthamol Vis Sci 36:2461–2465

Pozarowska D (2010) Safety and tolerability of tafluprost in treatment of elevated intraocular pressure in open-angle glaucoma and ocular hypertension. Clin Ophthalmol 4:1229–1236

Prasanna G, Carreiro S, Anderson S, Gukasyan H, Sartnurak S, Younis H, Gale D, Xiang C, Wells P, Dinh D, Almaden C, Fortner J, Toris C, Niesman M, Lafontaine J, Krauss A (2011) Effect of PF-04217329 a prodrug of a selective prostaglandin EP2 agonist on intraocular pressure in preclinical models of glaucoma. Exp Eye Res 93:256–264

Ramdas WD, Velde N, Tischa JM, Roger CW (2009) Wolfs evaluation of risk of falls and orthostatic hypotension in older, long-term topical beta-blocker users. Graefes Arch Clin Exp Ophthalmol 247:1235–1241

Reidy JJ, Zarzour J, Thompson HW, Beuerman RW (1994) Effect of topical blockers on corneal epithelial wound healing in the rabbit. Br J Ophthalmol 78:377–380

Reimer R, Heim HK, Mualiem R, Odes HS, Sewing KF (1992) Effects of EP-receptor subtype specific agonists and other prostanoids on adenylate cyclase activity of duodinal epithelial cells. Prostaglandins 44:485–493

Remo Susanna R, Paul Chew P, Yoshiaki Kitazawa Y (2002) Current status of prostaglandin therapy: latanoprost and unoprostone. Surv Opthalmol 47:S97–S104

Resul B, Stjernschantz J, No K, Liljebris C, Selen G, Astin M, Karlsson M, Bito LZ (1993) Phenyl-substituted prostaglandins: potent and selective antiglaucoma agents. J Med Chem 36:243–248

Robin AL (1996) Ocular hypotensive efficacy and safety of a comined formulation of betaxolol and pilocarpine. Trans Am Ophthalmol Soc XCIV:89–103

Robin AL, Ritch R, Shin D, Smythe B, Mundorf T, Lehmann RP (1995) Topical apraclonidine hydrochloride in eyes with poorly controlled glaucoma. Trans Am Ophthalmol Soc 93:421–441

Romando JH (1970) Double-blind cross-over comparison of aceclidine and pilocarpine in open-angle glaucoma. Br J Ophthalmol 54:510–521

Schultz C (2011) Tafluprost for the reduction of interocular pressure in open angle glaucoma and ocular hypertension. Ophthalmol Eye Dis 3:13–19

Sharif NA, Davis TL, Williams GW (2005) Ocular hypotensive DP-Class prostaglandin receptor affinities determined by quantitative autoradiography on human eye sections. J Ocul Pharmacol Ther 21:121–132

Soltau JB, Zimmerman JZ (2002) Changing paradigms in the medical treatment of glaucoma. Surv Opthalmol 47:S2–S5

Takami A, Iwakubo M, Okada Y, Kawata T, Odai H, Takahashi N, Shindo K, Kimura K, Tagami Y, Miyake M, Fukushima K, Inagaki M, Amano M, Kaibuchi K, Iijima H (2004) Design and synthesis of Rho kinase inhibitors (I). Bioorg Med Chem 12:2115–2137

Tani K, Naganawa A, Ishida A, Egashira H, Sagawa K, Harada H, Ogawa M, Maruyama T, Ohuchida S, Nakai H, Kondo K, Toda M (2001) Design and synthesis of a highly selective EP2 receptor agonist. Bioorg Med Chem 11:2025–2028

Tani K, Naganawa A, Ishida A, Sagawa K, Harada H, Ogawa M, Maruyama T, Ohuchi S (2002) Development of a highly selective EP2-receptor agonist. Part 1: identification of 16-hydroxy-17,17-trimethylene PGE2 derivatives. Bioorg Med Chem 10:1093–1106

Tripathi KD (2008) Prostaglandins, leukotrienes (ecosanoids) and platelet activating factor. Essentials of medical pharmacology. Jaypee Brothers Medical Publishers Pvt. Ltd., India, pp 173–183

Tsumura T, Yoshikawa K, Suzumura H, Kimura I, Takeda R (2012) Bimatoprost ophthalmic solution 0.03% lowered intraocular pressure of normal-tension glaucoma with minimal adverse events. Clin Ophthalmol 6:1547–1552

Van de Velde S, De Groef L, Stalmans I, Moons L, Van Hove I (2015) Towards axonal regeneration and neuroprotection in glaucoma: rho kinase inhibitors as promising therapeutics. Prog Neurobiol 131:105–119

Watson PG, Barnett MF, Parker V, Haybittle J (2001) A 7 year prospective comparative study of three topical α blockers in the management of primary open angle glaucoma. Br J Ophthalmol 85:961–968

Weinreb RN, Khaw PT (2004) Primary open-angle glaucoma. Lancet 363:1711–1720

Weinreb RN, Toris CB, Gabelt BT, Lindsey JD, Kaufman PL (2002) Effects of prostaglandins on the aqueous humor outflow pathways. Surv Opthalmol 47:S53–S64

Weissman SS, Asbell PA (1990) Effects of topical timolol (0 5%) and betaxolol (0 5%) on corneal sensitivity. Br J Ophthalmol 74:409–412

Whitson JT (2002) Travoprost—a new prostaglandin analogue for the treatment of glaucoma. Expert Opin Pharmacother 3:965–977

Williams HP (1974) Comparison of the accommodative effects of Carbachol and Pilocarpine with reference to accommodative esotropia. Br J Ophthalmol 58:668–673

Williams DA, Lemke TL (2005) Nonsteroidal anti-inflammatory agent. In: Lemke TL (ed) Foye's principles of medicinal chemistry. Lippincott Williams & Wilkins, New York, pp 754–757

Woodward DF, Spada CS, Hawley SB, Williams LS, Protzman CE, Nieves AL (1993) Further studies on ocular responses to DP receptor stimulation. Eur J Pharmacol 230:327–333

Woodward DF, Liang Y, Krauss AHP (2008) Prostamides (prostaglandin-ethanolamides) and their pharmacology. Br J Pharmacol 153:410–419

Wright DH, Francois Nantel F, Metters KM, Anthony W, Hutchinson F (1999) A novel biological role for prostaglandin D is suggested by distribution studies of the rat DP prostanoid receptor. Eur J Pharmacol 377:101–115

Xiao Y, Araldi GL, Zhao Z, Brugger N, Karra S, Fischerb D, Palmer E (2007) Discovery of novel prostaglandin analogs of PGE2 as potent and selective EP2 and EP4 receptor agonists. Bioorg Med Chem 17:4323–4327

Zhao X, Pearson KE, Stephan DA, Russell P (2003) Effects of prostaglandin analogues on human ciliary muscle and trabecular meshwork cells. Invest Ophthalmol Vis Sci 44:1945–1952

Zhao Z, Araldi GL, Xiao Y, Reddy AP, Liao Y, Karra S, Brugger N, Fischerb D, Palmer E (2007) Synthesis and evaluation of novel pyrazolidinone analogs of PGE2 as EP2 and EP4 receptors agonists. Bioorg Med Chem 17:6572–6575
Acknowledgments
We would like to thanks All India Council of Technical Education and Department of Science and Technology, New Delhi for the research grant.
Ethics declarations
Conflict of interest
The authors do not have any conflict of interest.
About this article
Cite this article
Piplani, P., Aggarwal, D., Abbhi, V. et al. Prostaglandin analogues: current treatment option for glaucoma. Med Chem Res 25, 1031–1048 (2016). https://doi.org/10.1007/s00044-016-1563-5
Received:

Accepted:

Published:

Issue Date:

DOI: https://doi.org/10.1007/s00044-016-1563-5
Keywords
Glaucoma

Intraocular pressure

Arachidonic acid

Prostaglandins

Uveoscleral outflow

Trabecular outflow