Abstract
A series of acyl hydrazone derivatives were synthesized and screened for antiinflammatory and analgesic activities. The N-acylarylhydrazone compounds described herein were designed by combining the pharmacophoric features of hydrazones and styryl ketones in order to identify the pharmacophoric contribution of the N-acylarylhydrazone moiety and to study the structure–activity relationships. In carrageenan-induced paw edema test, N′-(4-hydroxy benzylidene)-2-acetamido-3-phenyl propenohydrazide (6j) reduced edema by 74 % which is comparable to the standard reference drug, phenylbutazone at equidose. N′-(4-methoxy benzylidene)-2-acetamido-3-phenyl propenohydrazide (6g) showed analgesic activity (68 %) which is equipotent to the standard drug, aspirin (64 %). Molecular docking studies further confirmed that 6j showed better binding affinity with COX-2 and LOX-5 with reduced gastric ulcerogenic effect when compared to phenylbutazone.
Access options
Buy single article
Instant access to the full article PDF.
USD 39.95
Price excludes VAT (USA)
Tax calculation will be finalised during checkout.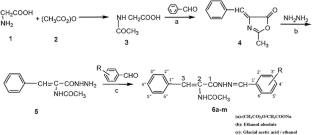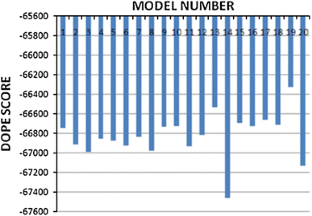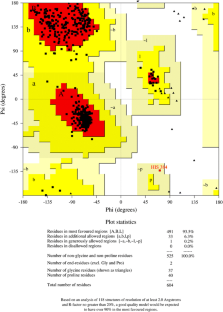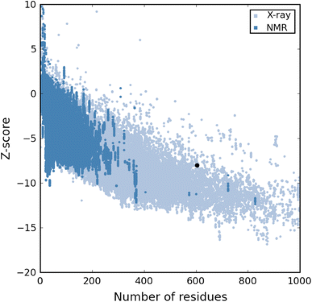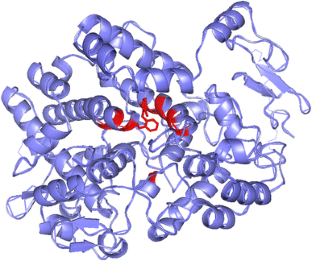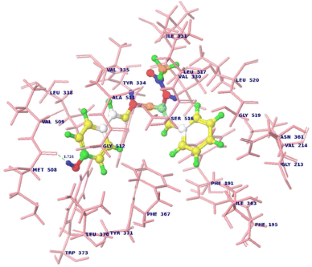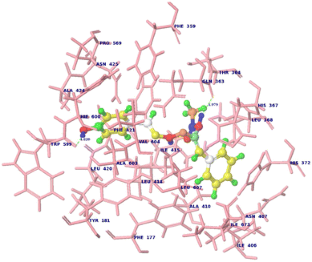 References
Almasirad A, Tajik M, Bakhtiari D, Shafiee A, Abdollahi M, Zamani MJ, Khorasani R, Esmaily H (2005) Synthesis and analgesic activity of N-aryl hydrazone derivatives of mefenamic acid. J Pharm Pharmaceut Sci 8:419–425

Aparoy P, Reddy RN, Guruprasad L, Reddy MR, Reddanna PJ (2008) Homology modeling of 5-lipoxygenase and hints for better inhibitor design. J Comput Aided Mol Des 22:611–619. doi:10.1007/s10822-008-9180-0

Bansal E, Srivastava VK, Kumar A (2001) Synthesis and anti-inflammatory activity of 1-acetyl-5-substituted aryl-3-(β-amino napthyl)-2-pyrazolines and β-(substituted aminoethyl) amidonapthalenes. Eur J Med Chem 36:81–92. doi:10.1016/S0223-5234(00)01179-X

Castrignano T, De Meo PD, Cozzetto D, Talamo IG, Tramontano A (2006) The PMDB protein model database. Nucleic Acids Res 34:D306–D309. doi:10.1093/nar/gkj105

Chen IJ, Foloppe NJ (2010) Drug-like bioactive structures and conformational coverage with the LigPrep/ConfGen suite: comparison to programs MOE and catalyst. J Chem Inf Model 50:822–839. doi:10.1021/ci100026x

Cioli V, Putzolu S, Rossi V, Scorza Barcellona P, Corradino C (1979) The role of direct tissue contact in the production of gastrointestinal ulcers by anti-inflammatory drugs in rats. Toxicol Appl Pharmacol 50:283–289. doi:10.1016/0041-008X(79)90153-4

Delano WL (2005) PYMOL. DeLano Scientific LLC, USA

Dharmarajan S, Perumal Y, Kasinathan M (2005) Synthesis and in vitro and in vivo antimycobacterial activity of isonicotinoyl hydrazones. Bioorg Med Chem Lett 15:4502–4505. doi:10.1016/j.bmcl.2005.07.011

Dundas J, Ouyang Z, Tseng J, Binkowski A, Turpaz Y, Liang J (2006) CASTp: computed atlas of surface topography of proteins with structural and topographical mapping of functionally annotated residues. Nucleic Acids Res 34:W116–W118. doi:10.1093/nar/gkl282

Eswar N, Eramian D, Webb B, Shen MY, Sali A (2008) Protein structure modelling with MODELLER. Methods Mol Biol 426:145–159. doi:10.1007/978-1-60327-058-8_8

Friesner RA, Banks JL, Murphy RB, Halgren TA, Klicic JJ, Mainz DT, Repasky MP, Knoll EH, Shelley M, Perry JK, Shaw DE, Francis P, Shenkin PS (2004) Glide: a new approach for rapid, accurate docking and scoring. 1. Method and assessment of docking accuracy. J Med Chem 47:1739–1749. doi:10.1021/jm0306430

Katsumi I, Kondo H, Fuse Y, Yamashita K, Hidaka T, Hosoe K, Takeo K, Yamashita T, Watanabe K (1986) Studies on styrene derivatives, synthesis and anti-inflammatory activity of 3, 5-di-tert-butyl-4-hydroxy styrenes. Chem Pharm Bull 34:1619–1627

Koster R, Anderson M, De Beer EJ (1959) Acetic acid for analgesic screening. Science 62:1986–1989

Laskowski RA, MacArthur MW, Moss DS, Thornton JM (1993) PROCHECK: a program to check the stereochemical quality of protein structures. J Appl Crystallogr 26:283–291. doi:10.1107/S0021889892009944

Lima PC, Lima LM, Silva KCM, Leda PHO, Miranda ALP, Fraga CA, Barreiro EJ (2000) Synthesis and analgesic activity of novel N-acyl aryl hydrazones and isosters derived from natural saffrole. Eur J Med Chem 35:187–203. doi:10.1016/s0223-5234(00)00120-3

Maruthikumar TV, Rao PH (2005) A novel synthesis of 1-(1-aza-2-arylvinyl)-2 [(1E)-2 aryl vinyl]-4 (phenyl methylene)-2-imidazolin-5-ones. Indian J Chem 44B:1497–1499

Potluri V, Pradhan D, Umamaheswari A (2011) Virtual screening of human MEK1 protein inhibitors catechin and gw8510. Onl J Bioinform 12:98–106

Priyadarshini V, Pradhan D, Munikumar M, Umamaheswari A (2011) Homology modeling and active site analysis of MurB Reductase : a potential drug target of Legionella pneumophila. Onl J Bioinform 12:217–229

Ragavendran J, Sriram D, Patel S, Reddy I, Bharathwajan N, Stables J, Yogeeswari P (2007) Design and synthesis of anticonvulsants from a combined phthalimide – GABA-anilide and hydrazone pharmacophore. Eur J Med Chem 42:146–151. doi:10.1016/j.ejmech.2006.08.010

Ribeiro IG, Silva KCM, Parrini SC, Miranda ALP, Fraga CAM, Barreiro EJ (1998) Synthesis and antinociceptive properties of new structurally planned imidazo [1,2-a] pyridine–3-acylarylhydrozone derivatives. Eur J Med Chem 33:225–235. doi:10.1016/s0223-5234(98)80012-3

Savini L, Chiasserini L, Travagli V, Pellerano C, Novellino E, Cosentino S, Pisano MB (2004) New α-(N)-heterocyclic hydrazones evaluation of anti-cancer, anti-HIV, and anti-microbial activity. Eur J Med Chem 39:113–122. doi:10.1016/j.ejmech.2003.09.012

Silva GA, Costa LMM, Brito FCF, Miranda ALP, Barreiro EJ, Fraga CAM (2004) New class of potent antinociceptive and anti-platelet 10H-phenothiazine-1-acylhydrazone derivatives. Bioorg Med Chem 12:3149–3158. doi:10.1016/j.bmc.2004.04.009

Sreejayan Rao MNA (1994) Curcuminoids as potent inhibitors of lipid peroxidation. J Pharm Pharmcol 46:1013–1016. doi:10.1111/j2042-7158

Todeschini AR, Miranda ALP, Silva KCM, Parrini SC, Barreiro EJ (1998) Synthesis and evaluation of analgesic, anti-inflammatory and anti-platelet properties of new 2-pyridylaryl hydrazone derivatives. Eur J Med Chem 33:189–199. doi:10.1016/S0223-5234(98)80008-1

Umamaheswari A, Pradhan D, Hemanthkumar M (2010a) Identification of potential Leptospira phosphoheptose isomerase inhibitors through virtual high-throughput screening. Genomics Proteomics Bioinform 8:246–255. doi:10.1016/s1672-0229(10)600265

Umamaheswari A, Pradhan D, Hemanthkumar M (2010b) Virtual screening for potential inhibitors of homology modeled Leptospira interrogans MurD ligase. J Chem Biol 3:175–187. doi:10.1007/s12154-010-0040-8

Umamaheswari A, Kumar MM, Pradhan D, Marisetty H (2011) Docking studies towards exploring antiviral compounds against envelope protein of yellow fever virus. Interdiscip Sci 3:64–77. doi:10.1007/s12539-0110064-4

Wiederstein M, Sippl MJ (2007) ProSA-web: interactive web service for the recognition of errors in three-dimensional structures of proteins. Nucleic Acids Res 35:W407–W410. doi:10.1093/nar/gkm290

Winter CA, Risley FA, Nus GW (1962) Carrageenan induced edema in hind paw of the rat an assay for anti-inflammatory drugs. Proc Soc Exp Biol Med 111:544–547. doi:10.3181/00379721-111-27849
Acknowledgments
The authors are thankful to Indian Institute of Chemical Technology, Hyderabad for providing spectral data and AU and DB are thankful to DBT, Ministry of Science and Technology, Govt. of india for supporting reasearch at SVIMS University Tirupati through BIF program (No. BT/BI/25/001/2006).
Conflict of interest
The authors report no conflict of interest.
About this article
Cite this article
Rajitha, G., Prasad, K.V.S.R.G., Umamaheswari, A. et al. Synthesis, biological evaluation, and molecular docking studies of N-(α-acetamido cinnamoyl) aryl hydrazone derivatives as antiinflammatory and analgesic agents. Med Chem Res 23, 5204–5214 (2014). https://doi.org/10.1007/s00044-014-1091-0
Received:

Accepted:

Published:

Issue Date:

DOI: https://doi.org/10.1007/s00044-014-1091-0
Keywords
Hydrazone

Antiinflammatory

Analgesic

Molecular docking