Abstract
Objective
Uganda has one of the highest unmet needs for family planning globally, which is associated with negative health outcomes for women and population-level public health implications. The present cross-sectional study identified factors influencing family planning service uptake and contraceptive use among postpartum women in rural Uganda.
Methods
Participants were 258 women who attended antenatal care at a rural Ugandan hospital. We used logistic regression models in SPSS to identify determinants of family planning service uptake and contraceptive use postpartum.
Results
Statistically significant predictors of uptake of family planning services included: education (AOR = 3.03, 95 % CI 1.57–5.83), prior use of contraceptives (AOR = 7.15, 95 % CI 1.58–32.37), partner communication about contraceptives (AOR = 1.80, 95 % CI 1.36–2.37), and perceived need of contraceptives (AOR = 2.57, 95 % CI 1.09–6.08). Statistically significant predictors of contraceptive use since delivery included: education (AOR = 2.04, 95 % CI 1.05–3.95), prior use of contraceptives (AOR = 10.79, 95 % CI 1.40–83.06), and partner communication about contraceptives (AOR = 1.81, 95 % CI 1.34–2.44).
Conclusions
Education, partner communication, and perceived need of family planning are key determinants of postpartum family planning service uptake and contraceptive use, and should be considered in antenatal and postnatal family planning counseling.
Access options
Buy single article
Instant access to the full article PDF.
USD 39.95
Price excludes VAT (USA)
Tax calculation will be finalised during checkout.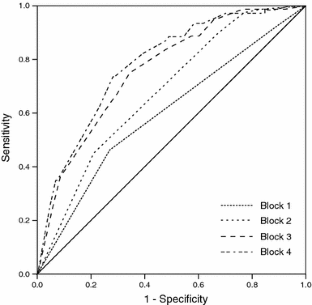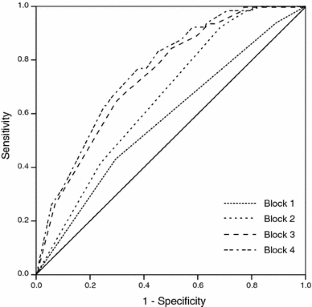 References
Agyei WKA, Migadde M (1995) Demographic and sociocultural factors influencing contraceptive use in Uganda. J Biosoc Sci 27:47–60

Andersen R (1968) A behavioral model for families' use of health services. Research Series No. 25. Center for Health Administration Studies Research Series, University of Chicago Press, Chicago

Andersen RM (1995) Revisiting the behavioral model and access to medical care: does it matter? J Health Soc Behav 36(1):1–10

Andersen RM, Newman JF (1973) Social and individual determinants of medical care utilization in the United States. Milbank Meml Q 51:95–124

Ankomah A, Anyanti J (2011) Oladosu M (2011) Myths, misinformation, and communication about family planning and contraceptive use in Nigeria. Open Access J Contracep 2:95–105. doi:10.2147/OAJC.S20921

Babitsch B, Gohl D, von Lengerke T (2012) Re-revisiting Andersen's Behavioral Model of Health Services Use: a systematic review of studies from 1998 to 2011. Psychosoc Med. doi:10.3205/psm000089

Cleland J, Bernstein S, Ezeh A, Faundes A, Glasier A, Innis J (2006) Family planning: the unfinished agenda. Lancet 368:1810–1827

Duong DV, Lee AH, Binns CW (2005) Contraception within six-month postpartum in rural Vietnam: implications of family planning and maternity services. Eur J Contracept Reprod Health Care 10(2):111–118

Eliason S, Baiden F, Quansah-Asare G, Graham-Hayfron Y, Bonsu D, Phillips J, Awusabo-Asare K (2013) Factors influencing the intention of women in rural Ghana to adopt postpartum family planning. Reprod Health 10(1):34. doi:10.1186/1742-4755-10-34

Ensor T, Cooper S (2004) Overcoming barriers to health service access: influencing the demand side. Health Policy Plan 19(2):69–79

Gribble JN, Murray N, Menotti EP (2008) Reconsidering childhood undernutrition: can birth spacing make a difference? An analysis of the 2002–2003 El Salvador National Family Health Survey. Matern Child Nutr 5(1):49–63. doi:10.1111/j.1740-8709.2008.00158.x

Guttmacher Institute (2009) Benefits of meeting the contraceptive needs of Ugandan women (in Brief, 2009 series, No. 4). Guttmacher Institute and Economic Policy Research Centre, New York

Guttmacher Institute (2010) Sub-Saharan Africa: facts on investing in family planning and maternal and newborn health. Guttmacher Institute, New York

Hartmann M, Gilles K, Shattuck D, Kerner B, Guest G (2012) Changes in couples' communication as a result of a male-involvement family planning intervention. J Health Commun 17:802–819. doi:10.1080/10810730.2011.650825

Hung KJ, Scott J, Ricciotti HA, Johnson TR, Tsai AC (2012) Community-level and individual-level influences of intimate partner violence on birth spacing in sub-Saharan Africa. Obstet Gynecol 119(5):975–982. doi:10.1097/AOG.0b013e31824fc9a0

Ketende C, Gupta N, Bessinger R (2003) Facility-level reproductive health interventions and contraceptive use in Uganda. Int Fam Plan Perspect 29(3):130–137. doi:10.2307/3181079

Khan S, Bradley SEK, Fishel J, Mishra V (2008) Unmet need and the demand for family planning in Uganda: further analysis of the Uganda Demographic and Health Surveys, 1995–2006. Macro International Inc., Calverton, MD. http://www.measuredhs.com/pubs/pdf/FA60/FA60.pdf. Accessed 13 May 2014

Kiene SM, Sileo K, Wanyenze RK, Lule H, Bateganya MH, Jasperse J, Nantaba H, Jayaratne K (2013) Barriers to and acceptability of provider-initiated HIV testing and counseling and adopting HIV prevention behaviors in rural Uganda: a qualitative study. J Health Psychol. doi:10.1177/1359105313500685

Kiwanuka SN, Ekirapa EK, Peterson S, Okui O, Rahman MH, Peters D, Pariyo GW (2008) Access to and utilisation of health services for the poor in Uganda: a systematic review of available evidence. Trans R Soc Trop Med Hyg 102(11):1067–1074. doi:10.1016/j.trstmh.2008.04.023

Measure DHS (2013a) DHS domestic violence module. http://www.measuredhs.com/pubs/pdf/DHSQM/DHS6_Module_Domestic_Violence_28March2013_DHSQM.pdf. Accessed 14 May 2014

Measure DHS (2013b) DHS model questionnaires. http://www.measuredhs.com/What-We-Do/Survey-Types/DHS-Questionnaires.cfm. Accessed 14 May 2014

Misovich SJ, Fisher WA, Fisher JD (1998) A measure of AIDS prevention information, motivation, behavioral skills, and behavior. In: Davis CM, Yarber WH, Bauserman R, Schreer G, Davis SL (eds) Handbook of sexuality related measures. Sage Publishing, Thousand Oaks, pp 328–337

Mosha I, Ruben R, Kakoko D (2013) Family planning decisions, perceptions and gender dynamics among couples in Mwanza, Tanzania: a qualitative study. BMC Public Health 13:523. doi:10.1186/1471-2458-13-523

Nalwadda G, Mirembe F, Byamugisha J, Faxelid E (2010) Persistent high fertility in Uganda: young people recount obstacles and enabling factors to use of contraceptives. BMC Public Health 10:530. doi:10.1186/1471-2458-10-530

NOVA Research Company (2013) Questionnaire Development System (QDS) version 3.0, Silver Spring, MD

Okech TC, Wawire NW, Mburu TK (2011) Contraceptive use among women of reproductive age in Kenya's city slums. Int J Bus Soc Sci 2(1):22–43

Oladeji D (2008) Communication and decision-making factors influencing couples interest in family planning and reproductive health behaviours in Nigeria. Stud Tribes Tribals 6(2):99–103

Phelan S (2010) Pregnancy: a "teachable moment" for weight control and obesity prevention. Am J Obstet Gynecol 202(2):135.e1–135.e8

Pulerwitz J, Gortmaker SL, DeJong W (2000) Measuring sexual relationship power in HIV/AIDS research. Sex Roles 42(7–8):637–660. doi:10.1023/A:100705150697220

Radloff LS (1977) The CES-D scale: a self-report depression scale for research in the general population. Appl Psychol Meas 1(3):385–401. doi:10.1177/014662167700100306

Rijsdijk L, Bos A, Lie R, Ruiter R, Leerlooijer J, Kok G (2012) Correlates of delayed sexual intercourse and condom use among adolescents in Uganda: a cross-sectional study. BMC Public Health 12(1):817. doi:10.1186/1471-2458-12-817

Rosengard C, Phipps MG, Adler NE, Ellen JM (2004) Adolescent pregnancy intentions and pregnancy outcomes: a longitudinal examination. J Adolesc Health 35:453–461

Ross JA, Winfrey WL (2001) Contraceptive use, intention to use, and unmet need during the extended postpartum period. Int Fam Plan Perspect 27(1):20–27

Rutstein SO (2008) Further evidence of the effects of preceding birth intervals on neonatal, infant, and under-five-years mortality and nutritional status in developing countries: Evidence from the Demographic and Health Surveys (DHS Working Papers No. 41). Macro International Inc., Calverton, MD. http://www.measuredhs.com/pubs/pdf/WP41/WP41.pdf. Accessed 1 June 2014

Rutstein SO (2011) Trends in birth spacing. DHS Comparative Reports No. 28. ICF Macro, Calverton, MD. http://www.measuredhs.com/pubs/pdf/CR28/CR28.pdf. Accessed 1 June 2014

Salway S, Nurani S (1998) Postpartum contraceptive use in Bangladesh: understanding users' perspectives. Stud Fam Plan 29(1):41–57

Stephenson R, Baschieri A, Clements S, Hennink M, Madise N (2007) Contextual influences on modern contraceptive use in sub-Saharan Africa. Am J Public Health 97:1233–1240. doi:10.2105/AJPH.2005.071522

Straus MA (1990) Measuring intrafamily conflict and violence: the Conflict (CT) Scales. In: Straus MA, Gelles RJ (eds) Physical violence in American families. Transaction Publishers, New Brunswick, pp 29–47

Uganda Bureau of Statistics (UBOS), IFC International Inc. (2012) Uganda Demographic Health Survey 2011. IFC International, Calverton, MD. http://dhsprogram.com/pubs/pdf/FR264/FR264.pdf. Accessed 10 May 2014

United Nations Population Fund (UNFPA) (2010) How universal is access to reproductive health? A review of the evidence. UNFPA, New York. http://www.unfpa.org/webdav/site/global/shared/documents/publications/2010/universal_rh.pdf. Accessed 14 May 2014

Warren C, Mwangi A, Oweya E, Kamunya R, Koskei N (2010) Safeguarding maternal and newborn health: improving the quality of postnatal care in Kenya. Int J Qual Health Care 22:24–30. doi:10.1093/intqhc/mzp050
Acknowledgments
The authors thank Harriet Nantaba, Hajara Kagulire, and Farouk Kimbowa for their assistance with data collection, the midwives at Gombe Hospital, and Stephen Schensul and Howard Tennen for comments on an earlier version of this paper. The study was funded by an Innovations in Women's Health Research Seed Grant from Brown University/Women & Infants Hospital National Center of Excellence in Women's Health (PI: Kiene). This paper is a product of KMS's MPH thesis at the University of Connecticut Health Center.
About this article
Cite this article
Sileo, K.M., Wanyenze, R.K., Lule, H. et al. Determinants of family planning service uptake and use of contraceptives among postpartum women in rural Uganda. Int J Public Health 60, 987–997 (2015). https://doi.org/10.1007/s00038-015-0683-x
Received:

Revised:

Accepted:

Published:

Issue Date:

DOI: https://doi.org/10.1007/s00038-015-0683-x
Keywords