Abstract
This paper investigates the input-to-state stability (ISS) for the switched nonlinear system (SNS) under edge-dependent switching signals, which consists of both ISS and non-ISS subsystems. Sufficient conditions ensuring the ISS properties of the SNS are proposed, which indicate that the switched system is ISS if the edge-dependent average dwell time is large enough and the activation time of non-ISS subsystems is comparatively small. The established criterion is quite general and makes an improvement compared with the existing related results. A numerical example and a chemical process are provided to illustrate the advantage and effectiveness of the theoretical result.
Access options
Buy single article
Instant access to the full article PDF.
US$ 39.95
Tax calculation will be finalised during checkout.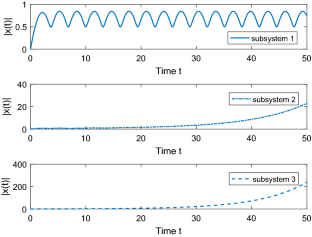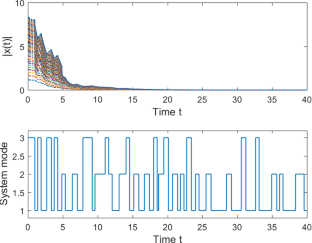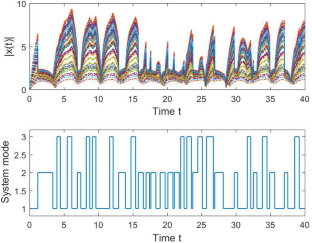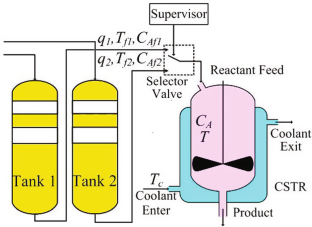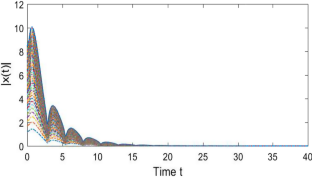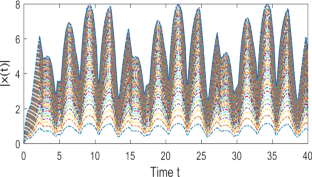 Data Availability Statement
Data sharing is not applicable to this article as no new data were created or analyzed in this study.
Funding
This work was supported by the Project 62073181 from National Natural Science Foundation of China, Jiangsu Overseas Visiting Scholar Program for University Prominent Young & Middle-aged Teachers and Presidents and Nantong 226 High-level Talents Project. The work of Xiaoqing Xiao was also supported by China Scholarship Council (CSC NO. 201908320096).
Ethics declarations
Conflict of interest
The authors declare that they have no conflict of interests.
Additional information
Publisher's Note
Springer Nature remains neutral with regard to jurisdictional claims in published maps and institutional affiliations.
About this article
Cite this article
Zhou, L., Xiao, X. New Input-to-State Stability Condition for Continuous-Time Switched Nonlinear Systems. Circuits Syst Signal Process (2021). https://doi.org/10.1007/s00034-021-01845-z
Received:

Revised:

Accepted:

Published:
Keywords
Switched nonlinear system

Input-to-state stability

Edge-dependent average dwell time