Abstract
There are DAC structures available in the literature for radix r = 2, 3 and 4, but how they are arrived at is missing. Author's generalized DAC of any radix reported recently removes this gap, but requires r − 2 references sources. This paper gives three methods of replacing all the reference sources, except one. Comparison of all the three methods is given.
Access options
Buy single article
Instant access to the full article PDF.
USD 39.95
Price includes VAT (USA)
Tax calculation will be finalised during checkout.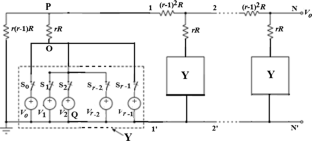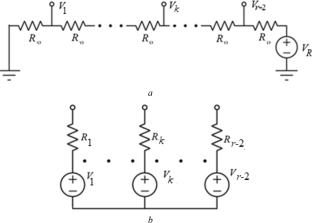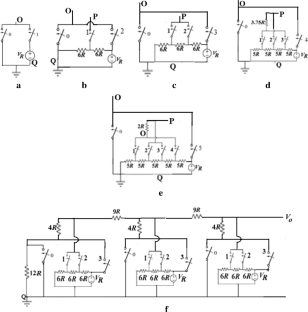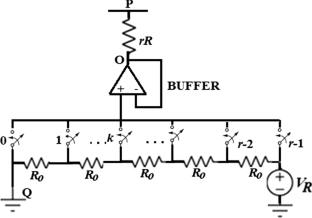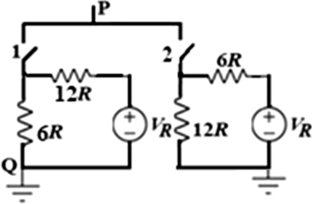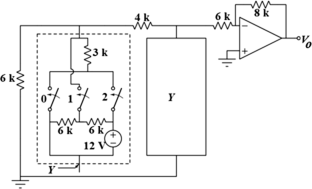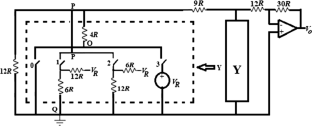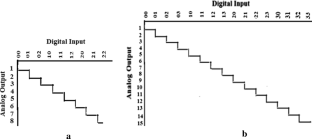 References
1.

K.W. Current, Quaternary-to-analog conversion with resistive ladders. IEEE Proc. 70, 408–409 (1982)

2.

S.M. Faruque, B.B. Bhattacharyya, T.S. Rathore, A switched-capacitor based digital-to-analog converter, JIE (India). ET-Division 72, 115–116 (1992)

3.

E.A. Faulkner, Improved method of digital/analog and analog/digital conversion. Electron. Lett. 19, 896–897 (1983)

4.

T. Miyata, K. Tamagawa, T. Watahiki, Ternary-to-analog converters using resistor ladders. IEEE Proc. 67, 1165–1166 (1979)

5.

T.S. Rathore, A. Jain, A new economical 2R-3R-4R ladder digital to analog converter. J. IETE (I) 15, 289–290 (1998)

6.

T.S. Rathore, A novel ladder digital to analog converter. IETE J. Educ. 40, 21–22 (1999)

7.

T.S. Rathore, A. Jain, Abundance of ladder digital to analog converters. IEEE Trans. Instrum. Meas. IM-50, 1445–1449 (1998)

8.

T.S. Rathore, Design of digital to analog converters with arbitrary radix. Int. J. Circuits Syst. 9, 49–57 (2018)

9.

T.S. Rathore, Digital Measurement Techniques, 2nd edn. (Alpha Scientific International Ltd., Pangbourne, 2003)

10.

T.S. Rathore, Optimized weighted-resistor digital to analog converter. IEE Proc. (Circuits Devices Syst.) 145, 197–200 (1998)
Acknowledgements
The author wishes to thank all the reviewers for their constructive comments and suggestions which helped improving the manuscript, and Mrs. Sanila, and Mr. Sankar of IIT Goa, and Ms. Vandana Rout of NIT, Rourkela, for their interest and help getting the simulation results and drawing the figures.
Additional information
Publisher's Note
Springer Nature remains neutral with regard to jurisdictional claims in published maps and institutional affiliations.
About this article
Cite this article
Rathore, T.S. Digital-to-Analog Converters with Arbitrary Radix and a Single Reference Source. Circuits Syst Signal Process 39, 3759–3769 (2020). https://doi.org/10.1007/s00034-020-01348-3
Received:

Revised:

Accepted:

Published:

Issue Date:
Keywords
Digital-to-analog converter

Design of DAC

DAC of any radix

DAC structure