Abstract
Dry-stone elements represent an important aspect of rural identity, and by nature, their constructive and volumetric elements have been eclipsed by their characteristics. Current massive data capture techniques, including photogrammetry, can offer new analysis procedures that will improve existing management and cataloguing methods. Such methods must address those characteristics that make it difficult to parametrize the formal features. This investigation focuses on a simplification of point clouds used to obtain formal and dimensional characteristics of specific elements. The management of the data obtained through a massive capture allows an analysis of elements both two- and three-dimensionally. The proposed procedure is tested in a dry-stone domed typology located in the north-eastern of the Iberian Peninsula.
Access options
Buy single article
Instant access to the full article PDF.
US$ 39.95
Tax calculation will be finalised during checkout.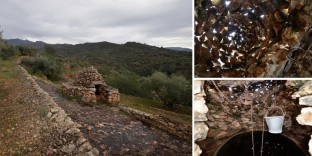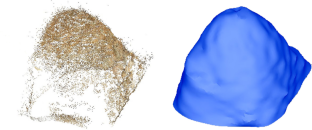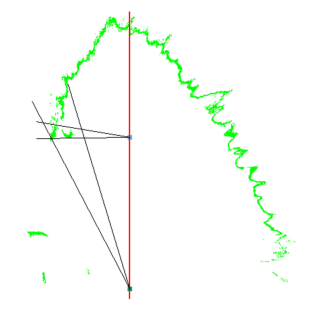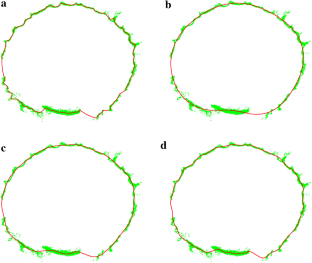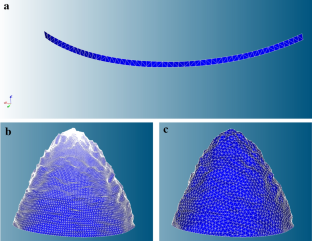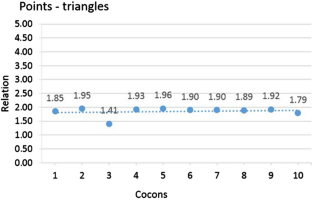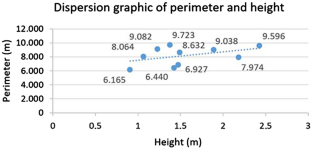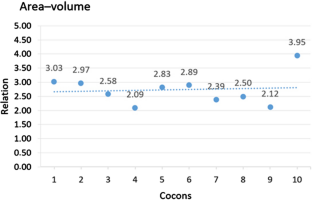 References
Andreu, Javier, Pablo Serrano. 2019. Contributions of the digital photogrammetry and 3D modelling of Roman inscriptions to the reading of damaged tituli: An example from the Hispania Tarraconensis (Castiliscar, Saragossa). Digital Applications in Archaeology and Cultural Heritage. https://doi.org/10.1016/j.daach.2019.e00091

Barber, David, Jon Mills, Clive Boardman, Paul Bryan. 2018. Laser Scanning Technology. In 3D Laser Scanning for Heritage: Advice and Guidance on the Use of Laser Scanning in Archaeology and Architecture, ed. Historic England, 4–24. © APR Services

Botsch, Mario, Leif Kobbelt. 2004. A remeshing approach to multiresolution modeling, Eurographics/ACM SIGGRAPH symposium on Geometry processing. https://doi.org/10.1145/1057432.1057457

Botsch, Mario, Leif Kobbelt, Mark Pauly, Pierre Alliez, Bruno Lévy. 2010. Polygon mesh processing. CRC Press.

Carnimeo, Leonarda, Dora Foti, Salvador Ivorra. 2015. On Modeling an Innovative Monitoring Network for Protecting and Managing Cultural Heritage from Risk Events. Key Engineering Materials KEM 628, 243–249. 10.4028/www.scientific.net/KEM.628.243

CGAL, The Computational Geometry Algorithms Library. n.d. https://www.cgal.org. Accessed 25 May 2019

Chen, Jieh-Haur, M-Chun Su, Ruijun Cao, Shu-Chien Hsu, Jin-Chun Lu. 2017. A self organizing map optimization based image recognition and processing model for bridge crack inspection. Automation in Construction 73: 58-66. https://doi.org/10.1016/j.autcon.2016.08.033

Forlin, Paolo, Riccardo Valente, Miklós Kázmér. 2018. Assessing earthquake effects on archaeological sites using photogrammetry and 3D model analysis. Digital Applications in Archaeology and Cultural Heritage 9. https://doi.org/10.1016/j.daach.2018.e00073

Foti, Dora, Vitantonio Vacca, Ivana Facchini. 2018. DEM modeling and experimental analysis of the static behavior of a dry-joints masonry cross vaults. Construction and Building Materials 170: 111-120.

Fryskowska, Anna, Julita Stachelek. 2018. A no-reference method of geometric content quality analysis of 3D models generated from laser scanning point clouds for hBIM. Journal of Cultural Heritage 34 : 95-108. https://doi.org/10.1016/j.culher.2018.04.003

Galantucci, Rosella, Fabio Fatiguso. 2019. Advanced damage detection techniques in historical buildings using digital photogrammetry and 3D surface anlysis. Journal of Cultural Heritage 36: 51-62. https://doi.org/10.1016/j.culher.2018.09.014

García, Miguel, Arturo Zaragozá. 2000. Arquitectura Rural primitiva en secà. València: Generalitat Valenciana.

Guarnieri, Alberto, Antonio Vettore, Fabio Remondino. 2004. Photogrammetry and Ground-based Laser Scanning: Assessment of Metric Accuracy of the 3D Model of Pozzoveggiani Church. Féderation Internationale des Géomètres Working Week

Jalandoni, Andrea, Inés Domingo, Paul Tacon. 2018. Testing the value of low-cost Structure-from-Motion (SfM) photogrammetry for metric and visual analysis of rock art. Journal of Archaeological Science 17: 605-616. https://doi.org/10.1016/j.jasrep.2017.12.020

Koutsoudis, Anestis, Blaz Vidmar, George Ioannakis, Fotis Arnaoutoglou, George Pavlidis, Christodoulos Chamzas. 2014. Multi-image 3D reconstruction data evaluation. Journal of Cultural Heritage 15(1): 73-79. https://doi.org/10.1016/j.culher.2012.12.003

Leserri, Massimo, Gabriele Rossi. 2013. Arquitecturas de piedra seca, un levantamiento problemático. Expresión Gráfica Arquitectónica 22: 184-195. https://doi.org/10.4995/ega.2013.1532

Lluch, Ernest, Eugeni Giralt. 1967. L'economia de la regió de l'Ebre. Bacelona: Servei d'Estudis de la Banca Catalana.

Mecca, Saverio, Letizia Dipasquale. 2009. Earthen domes and habitats. Villages of Northern Syria. Pisa: EDIZIONI ETS.

Mineo, Carmelo, Stephen Gareth, Rahul Summan. 2019. Novel algorithms for 3D surface point cloud boundary detection and edge reconstruction. Journal of Computational Design and Engineering 6(1): 81-91. https://doi.org/10.1016/j.jcde.2018.02.001

Pavlidis, George, Anestis Koutsoudis, Fotis Arnaoutoglu, Vassilios Tsioukas, and Christodoulos Chamzas. 2007. Methods for 3D digitization of Cultural Heritage. Journal of Cultural Heritage 8: 93–98.

Restuccia, Franca, Corrado Fianchino, Mariateresa Galizia, Cettina Santagati. 2012. The stone landscape of the Hyblaen Mountains: the geometry, structure, shape and the muragghio. Domes in the World. Congress Proceedings: 1–14. ISBN 978884044211

Rubió, Joan. 1914. Construccions de pedra en sec. In Anuario de la Asociación de Arquitectos de Cataluña. Barcelona: Collegi d'Arquitectes de Barcelona.

Tarragó, Salvador. 2006. Actes del 1r. Col·loqui Internacional de construcció de pedra seca. Barcelona: Aguazul.

Todisco, Leonardo, Giuseppe Sanitate, Giuseppe Lacorte. 2017. Geometry and Proportions of the Traditional Trulli of Alberobello. Nexus Network Journal 19: 701-721. https://doi.org/10.1007/s00004-016-0326-4

Torres, Leopoldo. 1933. La vivienda popular en España. Barcelona: A. Martín.

Vegas, Fernando, Camilla Mileto, Valentina Cristini. 2010. Corbelling domes and bridges in Spain and Portugal: a comparative study. ARCH'10- 6th International Conference on Arch Bridges: 298–303

Venerito, Marilena, Dora Foti, Michele Vitti. 2017. On the static and dynamic behavior of a prehistoric structure typical of Apulia in Italy. Procedia Engineering 180: 480-490. https://doi.org/10.1016/j.proeng.2017.04.207
Acknowledgements
All images and graphic elaborations are by the authors. Agustí Costa Jover Serra Hunter Fellow.  With the support of the Secretariat of Universities and Research of the Department of Business and Knowledge of the Generalitat de Catalunya. With the support of the Fundació el Solà. 
Additional information
Publisher's Note
Springer Nature remains neutral with regard to jurisdictional claims in published maps and institutional affiliations.
About this article
Cite this article
Mallafrè Balsells, C., López Besora, J.M., Costa Jover, A. et al. Register of Dry Stone Domes. Simplified Method for Point Clouds. Nexus Netw J 23, 493–506 (2021). https://doi.org/10.1007/s00004-020-00533-w
Accepted:

Published:

Issue Date:
Keywords
Point cloud

Photogrammetry

Structure from motion

Dry stone