Abstract
In the Renaissance new disciplines had reached scientific dignity thanks to the accuracy of mathematics. Some of these were: architecture, geography, ballistics and optics. In addition to mathematics there is another connection between these scientific fields; that is perspective as the scholar Daniele Barbaro highlighted throughout his career. The aim of this essay is to deal with the link between perspective and other disciplines to make the reader conscious of the importance that this subject assumed at Palladio's time.
Access options
Buy single article
Instant access to the full article PDF.
US$ 39.95
Tax calculation will be finalised during checkout.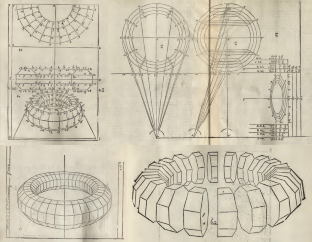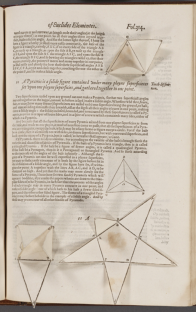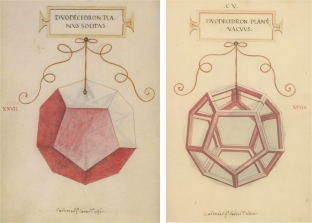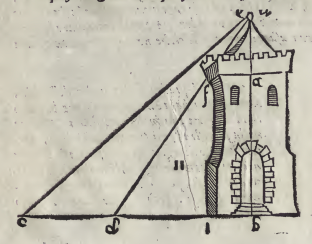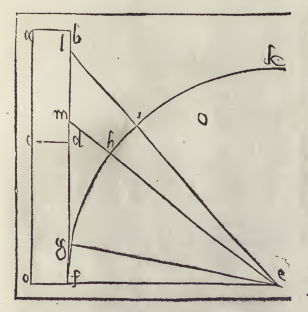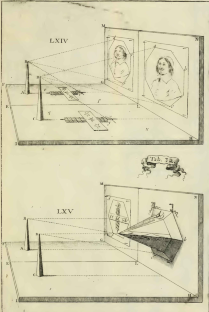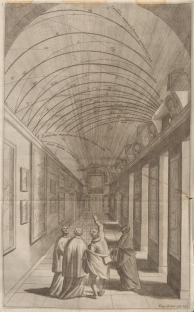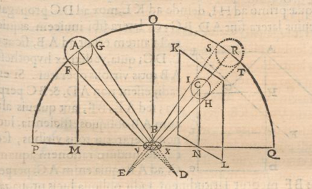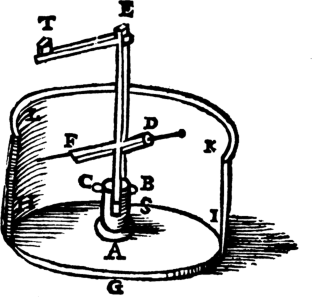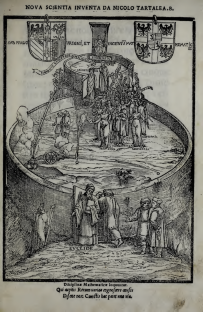 Notes
1.

The terms pseudo-orthogonal projection and pseudo-parallel projection, used in this essay, indicate the projection of an object on a plane without referring to appropriate reference systems as codified by Gaspard Monge for the orthogonal projections method and by Karl Wilhelm Pohlke for axonometry (Giordano 2002).

2.

…molti insftrumenti, & modi di ponere, & trapportare le cose in perspettiva (Barbaro 1568: 187).

3.

Nostris autcm temporibus apud non ignobiles pictores, & architectos relictus duntaxat est usus quidam in opere faciundo, qui mihi ad assequendam huius libelli sententiam maximo fuit adiumento (Commandino 1558: 3).

4.

Item scaenographia est frontis et laterum abscedentium adumbratio ad circinique centrum omnium linearum responsus, M. Vitruvius Pollio, De Architectura I.II.

5.

…una bella, & secreta parte di Perspettiva (Barbaro 1568: 159).

6.

…per proiectiones umbrae styli (Niceron 1646: 165).

7.

The commentary of Barbaro on sundials in Book IX of Vitruvius is based heavily on Commandino.

8.

… oltre a tanti comodi, che ella [prospettiva] apporta all'arte militare, reca ancora giovamento notabile all'espugnatione, et difesa delle fortezze, potendosi con strumenti di quest'Arte levare in disegno qual si voglia sito senza accostarvisi, et averne non solamente la pianta, ma l'alzato con ogni particolarità; et le misure delle sue parti proporzionate alla distantia che è tra l'occhio nostro, e la cosa che abbiamo messa in disegno (Vignola 1583: 109–112).

9.

…da molti è usato e tenuto in conto … ma come la carta si spicca … si altera e confonde ogni cosa (Vignola 1583:109).
References
Andersen, Kirsti. 2007. The Geometry of an Art. The History of the Mathematical Theory of perspective from Alberti to Monge. Springer: Copenhagen.

Angelini, Annarita. 1999. Sapienza, prudenza, eroica virtù. Il mediomondo di Daniele Barbaro. Florence: Olschk.

Beltrame, Renzo. 1973. Gli esperimenti prospettici del Brunelleschi. Rendiconti dell'Accademia Nazionale dei Lincei, serie VIII 28(3-4): 417-468.

Billingsley, Henry. 1570. The elements of geometrie of the most ancient philosopher Euclide of Megara, John Daye: London

Barbaro, Daniele. n.d. La pratica della perspettiva (autograph manuscript). Ms It, IV, 39=5446. Biblioteca Nazionale Marciana, Venice.

Barbaro, Daniele. 1568. La pratica della perspettiva, di Monsignor Daniel Barbaro eletto Patriaeca d'Aquileia, Opera molto utile a pittori, a Scultori, & ad Architetti. Venice: Camillo and Rutilio Borgominieri.

Camerota, Filippo. 2006. Teaching Euclid in a practical context: Linear perspective and practical geometry. Science & Education 15: 323-334.

Chastel, André. 1964. Arte e umanesimo a Firenze al tempo di Lorenzo il Magnifico. Studi sul rinascimento e l'umanesimo platonico. Torino: Einaudi.

Commandino, Federico. 1558. Ptolomaei Planisphoerum, Jordani Planisphoerum Federici Commandini urbinatis in planisphoerum Commentarius in quo universa scenographices ratio quam brevissime traditur ac demonstrationibus confirmatur. Venice: Aldus.

Commandino, Federico. 1562. Claudii Ptolomaei Liber de Analemmate, Paulum Manutium Aldi F.: Rome

Commandino, Federico. 1566. Apollonii Pergaei conicorum Libri quattuor. Alexandri Benatii: Bononiae

Daly Davis, Margaret. 1977. Piero della Francesca's Mathematical treatises. The "Trattato d'abaco" and ther "Libellus de quinque corporibus regularibus". Raven: Lugo.

De Rosa, Agostino. 1997. Geometrie dell'Ombra. Storia e simbolismo della teoria delle ombre. CittàStudi: Torino.

Dürer, Albrecht. 1525. Unterweisung der Messung mit dem Zirkel und Richtscheit in Linien, Ebenen und ganzen Körpern, durch Albrecht Dürer zusammengozogen und zu Nutz aller Kunstliebhabenden mit Zugehörigen Figuren in Druck gebracht im Jahr MDXXV. Nuremberg: H. Formschneyder.

Folicaldi, Romano and Francesca Folicaldi. 2005. Il numero e le sue forme. Catalogo della mostra. Florence: Nardini.

Garin, Eugenio. 1989. Umanisti, artisti, scienziati. Rome: Editori Riuniti.

Giordano, Andrea. 2002. La geometria nell'immagine: storia dei metodi di rappresentazione. Dal secolo dei lumi all'epoca attuale. Turin: Utet

Kepler, Johannes. 1609. Astronomia nova. Heidelberg: G. Voegelinus.

Kolb, Carolyn and Melissa Beck. 1997. The Sculptures on the Nymphaeum Hemicicle of the Villa Barbaro at Maser. Artibus et Historiae 35:15-33, 35-40.

Maignan, Emmanuel. 1648. Perspectiva horaria sive de Horographia gnomonica. Rome: Philippi Rubei.

Maltese, Corrado. 1980. La prospettiva curva di Leonardo da Vinci e uno strumento di Baldassarre Lanci. In La prospettiva Rinascimentale Codificazioni e Trasgressioni, pp. 417-425, Marisa Dalai-Emiliani, ed. Florence: Centro Di.

Massey, Lyle. 2007. Picturing Space, Displacing Bodies. University Park: Pennsylvania University Press.

Niceron, Jean-François. 1646. Thaumaturgus opticus. Paris: Francisci Langlois.

Pacioli, Luca. 1509. De divina proportione. Venice: Paganinus de Paganino.

Pacioli, Luca. n.d. De Divina Proportione (manuscript) Biblioteca Ambrosiana di Milano, Ms. 170.

Pappus of Alexandria. 1588. Pappi Alessandrini Matematicae Collectiones. Translated and commented by Federico Commandino. Pesaro: Geronimo Concordia.

Ronalds, Francis. 1828. Mechanical perspective or description and uses of an instrument for sketching from nature and of a machine for drawing in perspective. London: Pub. for the Inventor.

Rose, Paul L. 1975. The Italian Renaissance of Mathematics. Studies on Humanists and Mathematicians from Petrarch to Galileo. Geneva: Librairie Droz.

Salmaso, Andrea. 2014–2015. Perspectiva horaria: la meridiana catottrica di Palazzo Spada (Roma) di E. Maignan. Degree thesis, IUAV.

Tartaglia, Niccolò. 1537. Nova scientia. Venice: Stephano da Sabio.

Telesio, Bernardino. 1998. Il campanile di San Marco. S. Pietro di Legnago: Nuovi Orizzonti.

Vignola, Giacomo Barozzi da. 1583 Le due regole della prospettiva pratica di Iacomo Barozzi da Vignola con i comentarij del R.P.M. M. Egnatio Danti. Rome: Francesco Zanetti.
Additional information
Publisher's Note
Springer Nature remains neutral with regard to jurisdictional claims in published maps and institutional affiliations.
About this article
Cite this article
Monteleone, C., Giordano, A. Perspective at Palladio's Time and Its Scientific Heritage. Nexus Netw J 21, 253–270 (2019). https://doi.org/10.1007/s00004-019-00442-7
Keywords
Perspective

History of Representation

Gnomonic

History of Survey