Abstract
Before starting to work with a genetically modified pathogen in a laboratory, risks associated with its genetic modification must be assessed. This can be a difficult task, particularly when the modified organism has a highly variable genome. A remarkable example for this is influenza A virus. Influenza viruses are notorious for their genetic variability. These viruses can easily switch between hosts and their pathogenicity can change dramatically due to the introduction of only few mutations. Thus, the genetic modification of influenza viruses creates a challenging situation for everybody involved in risk assessment. Therefore, the German Central Committee on Biological Safety (ZKBS), which examines genetically modified organisms for possible risks, has installed an influenza working group. The working group analyses past risk assessment decisions as well as current scientific discoveries to develop new strategies for risk assessment of genetically modified influenza A viruses.
Access options
Buy single article
Instant access to the full article PDF.
USD 39.95
Price excludes VAT (USA)
Tax calculation will be finalised during checkout.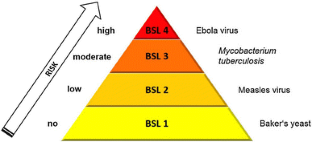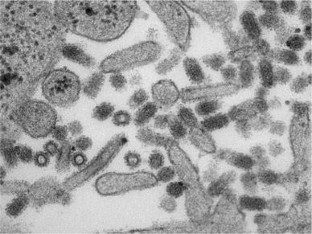 Acknowledgments
The author would like to thank all members of unit 402 of the BVL, especially Swantje Strassheim and Birgit Schönig, for carefully reading the manuscript and their valuables comments and Peter Stäheli from University Medical Center Freiburg for donating influenza electron microscopy images.
Additional information
The Journal of Consumer Protection and Food Safety (JVL) is published by the Federal Office of Consumer Protection and Food Safety. This article has been published on the occasion of the JVL's 10th anniversary.
About this article
Cite this article
Kallfass, C. Risk assessment of genetically modified pathogens: spotlight on influenza A viruses. J. Verbr. Lebensm. 10, 259–262 (2015). https://doi.org/10.1007/s00003-015-0960-x
Published:

Issue Date:

DOI: https://doi.org/10.1007/s00003-015-0960-x
Keywords