Abstract
An in vivo study was done by measuring the accumulation of dental plaque after rinsing with a solution of 10% sucrose four times daily during 5 days and comparing it with a rinsing of 10% solution of Stevia rebaudiana Bertoni four times a day, during 5 days a week. The accumulation of dental plaque after rinsing with Stevia was 57, 82% less than under rinsing with sucrose as measured by the Silness-Löe index and 10, 40% less plaque when measured by O'Leary index of plaque.
Access options
Buy single article
Instant access to the full article PDF.
USD 39.95
Price includes VAT (USA)
Tax calculation will be finalised during checkout.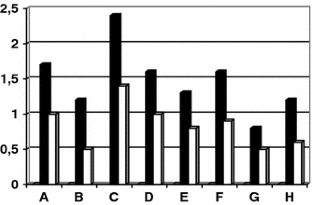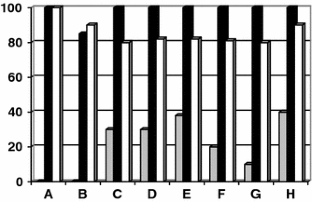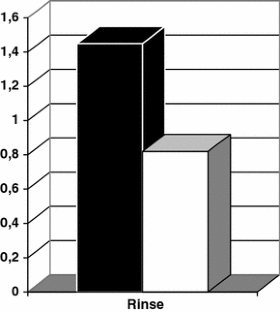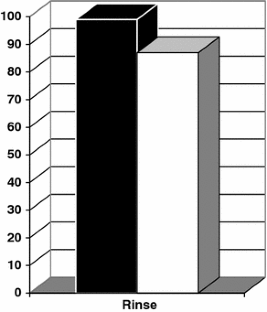 References
Aguiar E (1986) O steviosídeo: uma alternative natural. Publicação da Secretaria Nacional de Vigilância Sanitária – Ministério da Saúde. Ano I

Bakhshandeh S, Murtomaa H, Mofid R, Vehkalahti MM, Suomalainen K (2007) Periodontal treatment needs of diabetic adults. J Clin Periodontol 34:53–57

Berry LW, Henry CA (1981) Effect of stevioside on the growth and acid production of Streptococcus mutans. J Dent Res 60:430 (Abstract no. 480)

Drangsholt MT (1998) A new causal model of dental diseases associated with endocarditis. Ann Periodontol 3:184–196

Felippe GM (1977) Stevia rebaudiana Bertoni: uma revisão. Ciênc Cult 29:1240–1248

Goncalves S (1987) A stevia: opção para a pequena propriedade. Agrofolha. p138, Ano I n.33 – Folha de São Paulo, 10 fevereiro

Lang B, Filippi A (2004) Halitosis - part 1: epidemiology and development. Schweizer Monatsschr Zahnmed 144:1037–1043

Lindhe J (1985) Periodontologia Clínica, 1st edn. Interamericana, Rio de Janeiro, p 73

Makinen KK, Scheininnin A (1975) Turku sugar studies. Acta Odont 33:105–127

Mealey BL (2006) Periodontal disease and diabetes: a two-way street. J Am Dent Assoc 137(Suppl):26–31

Menaker L (1989) Caries Dentarias – Bases Biológicas. Guanabara Koogan, Rio de Janeiro, p 461

Newbrum E (1989) Cariologia, 2nd edn. Livraria e Editora Santos, São Paulo, p 326

Oliveira de SS, Abdo RCC, Pinheiro CE, Pavarini A, Vono BG (1985) Influência do guaraná, da Stevia rebaudiana Bertoni e do steviosideo na incidência de carie em ratos. Estomatol Cult 15:16–19

Pomaret M, Lavieille R (1931) Le principe à saveur sucreé du káa-hé-é (Stevia rebaudiana Bertoni)IV; Quelque proprietés physiologiques du stevioside. Bull Sacchem Biol 13:1248–1252

Rudney JD, Chen R, Sedgewick GJ (2005) Actinobacillus actinomycetemcomitans, Porphyromonas gingivalis, and Tannerella forsythensis are components of a polymicrobial intracellular flora within human buccal cells. J Dental Res 84:59–63

Sakaguchi M, Kan L (1982) Enzymatic determination of stevioside on Stevia rebaudiana. Cienc Cult 34:235–248

Screenby LM (1983) The sugar–carie-axis. Acta Odont Scand 32:1–19

Stalfors A (1967) Effect on hamster caries by purine derivatives vanillin and some tannin-containing materials. Arch Oral 12:321–332

Veja (1986) A doçura sem riscos (medicina), pp 60–62

Wolinski LE, Sote E (1984) Isolation of natural plaque inhibiting substances from "Nigerium chewing sticks". Caries Res 18:216–225

Yabu M, Takase M, Toda K, Tanimoto K, Yasutake A (1977) Studies on steviosídeo, natural sweetener. Effect on the growth of some oral microorganisms. Hiroshima Daigaku Shigaku Zasshi 9:12–17
Additional information
S. M. B. de Slavutzky was an undergraduate student of Dentistry at the time of the research for this study (1994).
About this article
Cite this article
de Slavutzky, S.M.B. Stevia and sucrose effect on plaque formation. J. Verbr. Lebensm. 5, 213–216 (2010). https://doi.org/10.1007/s00003-010-0555-5
Received:

Accepted:

Published:

Issue Date:
Keywords
Stevia rebaudiana

Dental plaque

Sucrose stevioside