Evidence for the decay
\( {B}_S^0\to {\overline{K}}^{\ast 0}{\mu}^{+}{\mu}^{-} \)
Open Access
Regular Article - Experimental Physics
A
bstract
A search for the decay
\( {B}_S^0\to {\overline{K}}^{\ast 0}{\mu}^{+}{\mu}^{-} \)
is presented using data sets corresponding to 1.0, 2.0 and 1.6 fb
−1
of integrated luminosity collected during
pp
collisions with the LHCb experiment at centre-of-mass energies of 7, 8 and 13 TeV, respectively. An excess is found over the background-only hypothesis with a significance of 3.4 standard deviations. The branching fraction of the
\( {B}_S^0\to {\overline{K}}^{\ast 0}{\mu}^{+}{\mu}^{-} \)
decay is determined to be
\( \mathrm{\mathcal{B}}\left({B}_s^0\to {\overline{K}}^{\ast 0}{\mu}^{+}{\mu}^{-}\right)=\left[2.9\pm 1.0\left(\mathrm{stat}\right)\pm 0.2\left(\mathrm{syst}\right)\pm 0.3\left(\mathrm{norm}\right)\right]\times {10}^{-8} \)
, where the first and second uncertainties are statistical and systematic, respectively. The third uncertainty is due to limited knowledge of external parameters used to normalise the branching fraction measurement.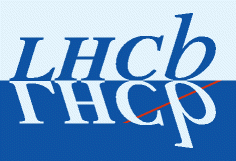 K
eywords
B physics 
FCNC Interaction 
Flavor physics 
Hadron-Hadron scattering (experiments) 
Rare decay 
Notes
Open Access
This article is distributed under the terms of the Creative Commons Attribution License (CC-BY 4.0), which permits any use, distribution and reproduction in any medium, provided the original author(s) and source are credited.