Abstract
Distributions are presented of event shape variables, jet roduction rates and charged particle momenta obtained from 53 000 hadronicZ decays. They are compared to the predictions of the QCD+hadronization models JETSET, ARIADNE and HERWIG, and are used to optimize several model parameters. The JETSET and ARIADNE coherent parton shower (PS) models with running αs and string fragmentation yield the best description of the data. The HERWIG parton shower model with cluster fragmentation fits the data less well. The data are in better agreement with JETSET PS than with JETSETO(α 2S ) matrix elements (ME) even when the renormalization scale is optimized.
Access options
Buy single article
Instant access to the full article PDF.
USD 39.95
Price excludes VAT (USA)
Tax calculation will be finalised during checkout.
Similar content being viewed by others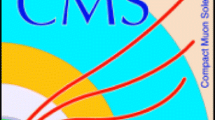 Article
Open access
14 October 2014
The CMS collaboration, V. Khachatryan, … N. Woods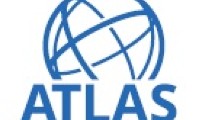 Article
Open access
28 January 2021
The ATLAS collaboration, G. Aad, … L. Zwalinski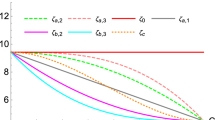 Article
Open access
16 February 2021
Gionata Luisoni, Pier Francesco Monni & Gavin P. Salam
References
T. Sjöstrand (conv.): QCD Generators, in: Proc. Workshop on Z Physics at LEP 1, G. Altarelli, R. Kleiss, C. Verzegnassi (eds.). CERN Report 89-08 Vol 3

T. Sjöstrand: Comput. Phys. Commun. 39 (1986) 347; T. Sjöstrand, M. Bengtsson: Comput. Phys. Commun. 43 (1987) 367; M. Bengtsson, T. Sjöstrand, Phys. Lett. B185 (1987) 435; JETSET version 7.2 Users Manual

G. Gustafson, U. Petterson: Nucl. Phys. B306 (1988) 746; L. Lönnblad: preprint LU-TP 89-10

G. Marchesini, B.R. Webber: Nucl. Phys. B310 (1988) 461; I. Knowles: Nucl. Phys. B310 (1988) 571; G. Marchesini et al.: Comput. Phys. Commun. 67 (1992) 465

ALEPH Coll., D. Decamp et al.: Phys. Lett. B234 (1990) 209

ALEPH Coll., D. Decamp et al.: Nucl. Instrum. Methods A294 (1990) 121

W.B. Atwood et al.: Nucl. Instrum. Methods A306 (1991) 446

Z. Kunszt, P. Nason, G. Marchesini, B.R. Webber: QCD, in: Proc. Workshop on Z Physics at LEP 1, G. Altarelli, R. Kleiss, C. Verzegnassi (eds.). CERN Report 89-08 Vol. 1

T. Sjöstrand: Comput. Phys. Commun. 28 (1983) 229

JETSET version 6.3 PS parameters used for event simulation: ΔLLA=0.35 GeV,M min=1.46 GeV, σ=0.34 GeV,A=0.5,B=1.00 GeV−2

MARK II Coll., D.R. Wood et al.: Phys. Rev. D37 (1988) 3091

ALEPH Coll.: D. Decamp et al.: Phys. Lett. B255 (1991) 623

OPAL Coll., M. Akrawy et al.: Z. Phys. C—Particles and Fields 47 (1990) 505

DELPHI Coll., P. Abreau et al.: preprint CERN PPE/91-181

OPAL Coll., M. Akrawy et al.: Z. Phys. C—Particles and Fields 49 (1991) 375

DELPHI Coll., P. Abreu et al.: Phys. Lett. B247 (1990) 167

L3 Coll., B. Adeva et al.: Phys. Lett. B248 (1990) 464

G. Marchesini, B.R. Webber: Nucl. Phys. B238 (1984) 464

B. Anderson, G. Gustafson, G. Ingelmann, T. Sjöstrand: Phys. Rep. 97 (1983) 31

C. Peterson et al.: Phys. Rev. D27 (1983) 105

S. Bethke: Z. Phys. C—Particles and Fields 29 (1985) 175

TASSO Coll., W. Branschweig et al.: Z. Phys. C—Particles and Fields 44 (1989) 357

J. Chrin: Z. Phys. C—Particles and Fields 36 (1987) 163

ALEPH Coll., D. Decamp et al.: Phys. Lett. B266 (1991) 218

ALEPH Coll., D. Decamp et al.: Phys. Lett. B244 (1990) 551

MARK II Coll., A. Peterson et al.: Phys. Rev. D37 (1988) 1

JADE Coll., W. Bartel et al.: Z. Phys. C—Particles and Fields 33 (1986) 23; JADE Coll., S. Bethke et al.: Phys. Lett. B213 (1988) 235; TASSO Coll., W. Braunschweig et al.: Phys. Lett. B214 (1988) 286

S. Bethke: Z. Phys. C—Particles and Fields 43 (1989) 331

OPAL Coll., M. Akrawy et al.: Phys. Lett. B235 (1990) 389

TASSO Coll., M. Althoff et al.: Z. Phys. C—Particles and Fields 26 (1984) 157; TASSO Coll., W. Braunschweig et al.: Z. Phys. C—Particles and Fields 41 (1988) 359

ALEPH Coll., D. Decamp et al.: Phys. Lett. B273 (1991) 181

ALEPH Coll., D. Decamp et al.: Z. Phys. C—Particles and Fields 53 (1992) 1

L3 Coll., B. Adeva et al.: Phys. Lett. B257 (1991) 469

M. Bengtsson, T. Sjöstrand: Nucl. Phys. B289 (1987) 810

HRS Coll., M. Derrick et al.: Phys. Lett. B164 (1985) 199

OPAL Coll., P.D. Acton et al.: Phys. Lett. B276 (1992) 547

W. De Boer, H. Fürstenau, J. Köhne: Z. Phys. C—Particles and Fields 49 (1991) 141

DELPHI Coll., P. Abreu et al.: Z. Phys. C—Particles and Fields 50 (1991) 185; OPAL Coll., P.D. Acton et al.: Z. Phys. C—Particles and Fields 53 (1992) 539; L3 Coll., B. Adeva et al.: Phys. Lett. B259 (1991) 199

TASSO Coll., W. Braunschweig et al.: Z. Phys. C—Particles and Fields 47 (1990) 187: AMY Coll., I.H. Park et al.: Phys. Rev. D41 (1990) 2675; TASSO Coll., W. Braunschweig et al.: Z. Phys. C—Particles and Fields 45 (1989) 193; JADE Coll., W. Bartel et al.: Z. Phys. C—Particles and Fields 20 (1983) 187; HRS Coll., M. Derrick et al.: Phys. Rev. D34 (1986) 3304; AMY Coll., H.W. Zheng et al.: Phys. Rev. D42 (1990) 737; JADE Coll., S. Bethke et al.: Phys. Lett. B213 (1988) 235; MARK-2 Coll., S. Bethke et al.: Z. Phys. C—Particles and Fields 43 (1989) 325, VENUS Coll., K. Abe et al.: Phys. Lett. B240 (1990) 232; AMY Coll., I.H. Park et al.: Phys. Rev. Lett. 62 (1989) 1713
Author information
Author notes
A. Vayaki, W. Blum, F. Dydak, J. Lefrançois & F. Fidecaro

Present address: European Laboratory for Particle Physics (CERN), CH-1211, Geneva 23, Switzerland

W. B. Atwood & W. Kozanecki

Present address: SLAC, 94309, Stanford, CA, USA

T. H. Burnett & J. Rothberg

Present address: University of Washington, 98195, Seattle, WA, USA

M. Takashima & J. Thomas

Present address: SSCL, Dallas, TX, USA

P. Picchi

Present address: Istituto di Fisica Generale, Università di Torino, Torino, Italy

G. Mannocchi

Present address: Istituto di Cosmo-Geofisica del C.N.R., Torino, Italy

R. C. Jared

Present address: LBL, 94720, Berkely, CA, USA

T. Hansl-Kozanecka

Present address: MIT, 02139, Cambridge, MA, USA

D. F. Cowen

Present address: California Institute of Technology, 91125, Pasadena, CA, USA

F. Ragusa

Present address: Dipartimento di Fisica, Università di Milano, Milano, Italy

L. A. T. Bauerdick

Present address: DESY, Hamburg, Germany

S. Menary

Present address: University of California at Santa Barbara, 93106, Santa Barbara, CA, USA

L. Rolandi

Present address: Dipartimento di Fisica, Università di Trieste, Trieste, Italy

P. Cattaneo

Present address: INFN, Pavia, Italy

A. Roth

Present address: Lutthansa, Hamburg, Germany

L. Mirabito

Present address: Institut de Physique Nucléaire de Lyon, 69622, Villeurbanne, France

B. D'Ettorre-Piazzoli

Present address: Dipartimento di Scienze Fisiche, Università di Napoli, Napoli, Italy

T. Ruan

Present address: IHEP, Beijing, The People's Republic of China

D. Cinabro

Present address: Harvard University, 02138, Cambridge, MA, USA
Authors and Affiliations
Laboratoire de Physquie des Particules (LAPP), IN2P3-CNRS, F-74019, Annecy-le-Vieux Cedex, France

D. Buskulic, D. Decamp, C. Goy, J. P. Lees, M. N. Minard & B. Mours

Institut de Fisica d'Altes Energies, Universitat Autonoma de Barcelona, E-08193, Bellaterra (Barcelona), Spain

R. Alemany, F. Ariztizabal, P. Comas, J. M. Crespo, M. Delfino, E. Fernandez, V. Gaitan, Ll. Garrido, L. M. Mir, A. Pacheco & A. Pascual

INFN Sezione di Bari e Dipartimento di Fisica dell' Università, I-70126, Bari, Italy

D. Creanza, M. de Plama, A. Farilla, G. Iaselli, G. Maggi, M. Maggi, S. Natali, S. Nuzzo, M. Quattromini, A. Ranieri, G. Raso, F. Romano, F. Ruggieri, G. Selvaggi, L. Silvestris, P. Tempesta & G. Zito

Institute of High-Energy Physics, Academic Sinica, Beijing, People's Republic of China

Y. Gao, H. Hu, D. Huang, X. Huang, J. Lin, J. Lou, C. Qiao, T. Wang, Y. Xie, D. Xu, R. Xu, J. Zhang & W. Zhao

European Laboratory for Particle Physics (CERN), CH-1211, Geneva 23, Switzerland

W. B. Atwood, L. A. T. Bauerdick, E. Blucher, G. Bonvicini, F. Bossi, J. Boudreau, T. H. Burnett, H. Drevermann, R. W. Forty, R. Hagelberg, J. Harvey, S. Haywood, J. Hilgart, R. Jacobsen, B. Jost, J. Knobloch, E. Lançon, I. Lehraus, T. Lohse, A. Lusiani, M. Martinez, P. Mato, T. Mattison, H. Meinhard, S. Menary, T. Meyer, A. Minten, A. Miotto, R. Miquel, H. G. Moser, J. Nash, P. Palazzi, J. A. Perlas, G. Ranjard, G. Redlinger, L. Rolandi, A. Roth, J. Rothberg, T. Ruan, M. Saich, D. Schlatter, M. Schmelling, F. Sefkow, W. Tejessy, H. Wachsmuth, W. Wiedenmann, T. Wildish, W. Witzeling & J. Wotschak

Laboratoire de Physique Corpusculaire, Université Blaise Pascal, IN2P3-CNRS, Clermont-Ferrand, F-63177, Aubière, France

Z. Ajaltouni, F. Badaud, M. Bardadin-Otwinowska, A. M. Bencheikh, R. El Fellous, A. Falvard, P. Gay, C. Guicheney, P. Henrard, J. Jousset, B. Michel, J-C. Montret, D. Pallin, P. Perret, B. Pietrzyk, J. Proriol, F. Preulhière & G. Stimpfl

Niels Bohr Institute, DK-2100, Copenhagen, Denmark

T. Fearnley, J. D. Hansen, J. R. Hansen, P. H. Hansen, R. Møllerud & B. S. Nilsson

Nuclear Research Center Demokritos (NRCD), Athens, Greece

I. Efthymiopoulos, A. Kyriakis, E. simopoulou, A. Vayaki & K. Zachariadou

Laboratoire de Physique Nucléaire et des Hautes Energies, Ecole Polytechnique, IN2P3-CNRS, F-91128, Palaiseau Cedex, France

J. Badier, A. Blondel, G. Bonneaud, J. C. Brient, G. Fouque, A. Gamess, S. Orteu, A. Rosowsky, A. Rougé, M. Rumpf, R. Tanaka & H. Videau

Department of Physics, University of Edinburgh, EH9 3JZ, Edinburgh, UK

D. J. Candlin, M. I. Parsons & E. Veitch

Dipartimento di Fisica, Università di Firenze, INFN Sezione di Firenze, I-50125, Firenze, Italy

L. Moneta & G. Parrini

Supercomputer Computations Research Institute and Dept. of Physics, Florida State University, 32306, Tallahassee, FL, USA

M. Corden, C. Georgiopoulos, M. Ikeda, J. Lannutti, D. Levinthal, M. Mermikides, L. Sawyer & S. Wasserbaech

Laboratori Nazionali dell'INFN (LNF-INFN), I-00044, Frascati, Italy

A. Antonelli, R. Baldini, G. Bencivenni, G. Bologna, P. Campana, G. Capon, F. Cerutti, V. Chiarella, B. D'Ettorre-Piazzoli, G. Felici, G. Laurelli, G. Mannocchi, F. Murtas, G. P. Murtas, L. Passalacqua, M. Pepe-Altarelli & P. Picchi

Department of Physics and Astronomy, University of Glasgow, G12 8QQ, Glasgow, UK

B. Altoon, O. Boyle, P. Colrain, I. ten Have, J. G. Lynch, W. Maitland, W. T. Morton, C. Raine, J. M. Scarr, K. Smith, A. S. Thompson & R. M. Turnbull

Institut für Hochenergiephysik, Universität Heidelberg, W-6900, Heidelberg, Federal Republic of Germany

B. Brandl, O. Braun, R. Geiges, C. Geweniger, P. Hanke, V. Hepp, E. E. Kluge, Y. Maumary, A. Putzer, B. Rensch, A. Stahl, K. Tittel & M. Wunsch

Department of Physics, Imperial College, SW7 2BZ, London, UK

A. T. Belk, R. Beuselinck, D. M. Binnie, W. Cameron, M. Cattaneo, D. J. Colling, P. J. Dornan, S. Dugeay, A. M. Greene, J. F. Hassard, N. M. Lieske, S. J. Patton, D. G. Payne, M. J. Phillips, J. K. Sedgbeer, I. R. Tomalin & A. G. Wright

Institut für Experimentalphysik, Universität Innsbruck, A-6020, Innsbruck, Austria

E. Kneringer, D. Kuhn & G. Rudolph

Department of Physics, University of Lancaster, LA1 4YB, Lancaster, UK

C. K. Bowdery, T. J. Brodbeck, A. J. Finch, F. Foster, G. Hughes, D. Jackson, N. R. Keemer, M. Nuttall, A. Patel, T. Sloan, S. W. Snow & E. P. Whelan

Institut für Physik, Universität Mainz, W-6500, Mainz, Federal Republic of Germany

T. Barczewski, K. Kleinknecht, J. Raab, B. Renk, S. Roehn, H. G. Sander, H. Schmidt, F. Steeg, S. M. Walther & B. Wolf

Centre de Physique des Particules, Faculté des Sciences de Luminy, IN2P3-CNRS, F-13288, Marseille, France

J-J. Aubert, C. Benchouk, V. Bernard, A. Bonissent, J. Carr, P. Coyle, J. Drinkard, F. Etienne, S. Papalexiou, P. Payre, Z. Qian, D. Rousseau, P. Schwemling & M. Talby

Werner-Heisenberg-Institut für Physik, Max-Planck-Institut für Physik und Astrophysik, W-8000, München, Federal Republic of Germany

S. Adlung, H. Becker, W. Blum, D. Brown, P. Cattaneo, G. Cowan, B. Dehning, H. Dietl, F. Dydak, M. Fernandez-Bosman, M. Frank, A. W. Halley, T. Hansl-Kozanecka, J. Lauber, G. Lütjens, G. Lutz, W. Männer, Y. Pan, R. Richter, H. Rotscheidt, J. Schröder, A. S. Schwarz, R. Settles, U. Stierlin, U. Stiegler, R. St. Denis, M. Takashima, J. Thomas & G. Wolf

Laboratoire de l'Accélérateur Linéaire, Université de Paris-Sud, IN2P3-CNRS, F-91405, Orsay Cedex, France

V. Bertin, J. Boucrot, O. Callot, X. Chen, A. Cordier, M. Davier, J. F. Grivaz, Ph. Heusse, P. Janot, D. W. Kim, F. Le Diberder, J. Lefrançois, A. M. Lutz, M. H. Schune, J. J. Veillet, I. Videau, Z. Zhang & F. Zomer

Dipartimento di Fisica dell'Università, INFN Sezione di Pisa, e Scuola Normale Superiore, I-56010, Pisa, Italy

D. Abbaneo, S. R. Amendolia, G. Bagliesi, G. Batignani, L. Bosisio, U. Bottigli, C. Bradaschia, M. Carpinelli, M. A. Ciocci, R. Dell'Orso, I. Ferrante, F. Fidecaro, L. Foà, E. Focardi, F. Forti, A. Giassi, M. A. Giorgi, F. Ligabue, E. B. Mannelli, P. S. Marrocchesi, A. Messineo, F. Palla, G. Rizzo, G. Sanguinetti, J. Steinberger, R. Technini, G. Tonelli, G. Triggiani, C. Vannini, A. Venturi, P. G. Verdini & J. Walsh

Department of Physics, Royal Holloway & Bedford New College, University of London, TW20 OEX, Surrey, UK

J. M. Carter, M. G. Green, P. V. March, T. Medcalf, I. S. Quazi, J. A. Strong & L. R. West

Particle Physics Dept., Rurtherford Appleton Laboratory, Chilton, OX11 OQX, Didcot, Oxon, UK

D. R. Botterill, R. W. Clifft, T. R. Edgecock, M. Edwards, S. M. Fisher, T. J. Jones, P. R. Norton, D. P. Salmon & J. C. Thompson

Service de Physique des Particles, DAPNIA, CE-Saclay, F-91191, Gif-sur-Yvette Cedex, France

B. Bloch-Devaux, P. Colas, W. Kozanecki, M. C. Lemaire, E. Locci, S. Loucatos, P. Perez, F. Perrier, J. Rander, J. F. Renardy, A. Roussarie, J. P. Schuller, J. Schwindling, D. Si Mohand & B. Vallage

Institute for Particle Physics, University of California at Santa Cruz, 95064, Santa Cruz, CA, USA

R. P. Johnson, A. M. Litke, G. Taylor & J. Wear

Department of Physics, University of Sheffield, S37RH, Sheffield, UK

J. G. Ashman, W. Babbage, C. N. Booth, C. Buttar, R. E. Carney, S. Cartwright, F. Combley, F. Hatfield, P. Reeves & L. F. Thompson

Fachbereich Physik, Universität Siegen, W-5900, Siegen, Federal Republic of Germany

E. Barberio, S. Brandt, C. Grupen, L. Mirabito, U. Schäfer & H. Seywerd

Dipartimento di Fisica, Università di Trieste e INFN Sezione di Trieste, I-34127, Trieste, Italy

G. Ganis, G. Giannini, B. Gobbo & F. Ragusa

Department of Physics, University of Wisconsin, 53706, Madison, WI, USA

L. Bellantoni, D. Cinabro, J. S. Conway, D. F. Cowen, Z. Feng, D. P. S. Ferguson, J. Grahl, J. L. Harton, R. C. Jared, B. W. LeClaire, C. Lishka, J. R. Pater, Y. Saadi, V. Sharma, M. Schmitt, Z. H. Shi, Y. H. Tang, A. M. Walsh, F. V. Weber, M. H. Whitney, Sau Lan Wu, X. Wu & G. Zobernig
Authors
D. Buskulic

D. Decamp

C. Goy

J. P. Lees

M. N. Minard

B. Mours

R. Alemany

F. Ariztizabal

P. Comas

J. M. Crespo

M. Delfino

E. Fernandez

V. Gaitan

Ll. Garrido

L. M. Mir

A. Pacheco

A. Pascual

D. Creanza

M. de Plama

A. Farilla

G. Iaselli

G. Maggi

M. Maggi

S. Natali

S. Nuzzo

M. Quattromini

A. Ranieri

G. Raso

F. Romano

F. Ruggieri

G. Selvaggi

L. Silvestris

P. Tempesta

G. Zito

Y. Gao

H. Hu

D. Huang

X. Huang

J. Lin

J. Lou

C. Qiao

T. Wang

Y. Xie

D. Xu

R. Xu

J. Zhang

W. Zhao

W. B. Atwood

L. A. T. Bauerdick

E. Blucher

G. Bonvicini

F. Bossi

J. Boudreau

T. H. Burnett

H. Drevermann

R. W. Forty

R. Hagelberg

J. Harvey

S. Haywood

J. Hilgart

R. Jacobsen

B. Jost

J. Knobloch

E. Lançon

I. Lehraus

T. Lohse

A. Lusiani

M. Martinez

P. Mato

T. Mattison

H. Meinhard

S. Menary

T. Meyer

A. Minten

A. Miotto

R. Miquel

H. G. Moser

J. Nash

P. Palazzi

J. A. Perlas

G. Ranjard

G. Redlinger

L. Rolandi

A. Roth

J. Rothberg

T. Ruan

M. Saich

D. Schlatter

M. Schmelling

F. Sefkow

W. Tejessy

H. Wachsmuth

W. Wiedenmann

T. Wildish

W. Witzeling

J. Wotschak

Z. Ajaltouni

F. Badaud

M. Bardadin-Otwinowska

A. M. Bencheikh

R. El Fellous

A. Falvard

P. Gay

C. Guicheney

P. Henrard

J. Jousset

B. Michel

J-C. Montret

D. Pallin

P. Perret

B. Pietrzyk

J. Proriol

F. Preulhière

G. Stimpfl

T. Fearnley

J. D. Hansen

J. R. Hansen

P. H. Hansen

R. Møllerud

B. S. Nilsson

I. Efthymiopoulos

A. Kyriakis

E. simopoulou

A. Vayaki

K. Zachariadou

J. Badier

A. Blondel

G. Bonneaud

J. C. Brient

G. Fouque

A. Gamess

S. Orteu

A. Rosowsky

A. Rougé

M. Rumpf

R. Tanaka

H. Videau

D. J. Candlin

M. I. Parsons

E. Veitch

L. Moneta

G. Parrini

M. Corden

C. Georgiopoulos

M. Ikeda

J. Lannutti

D. Levinthal

M. Mermikides

L. Sawyer

S. Wasserbaech

A. Antonelli

R. Baldini

G. Bencivenni

G. Bologna

P. Campana

G. Capon

F. Cerutti

V. Chiarella

B. D'Ettorre-Piazzoli

G. Felici

G. Laurelli

G. Mannocchi

F. Murtas

G. P. Murtas

L. Passalacqua

M. Pepe-Altarelli

P. Picchi

B. Altoon

O. Boyle

P. Colrain

I. ten Have

J. G. Lynch

W. Maitland

W. T. Morton

C. Raine

J. M. Scarr

K. Smith

A. S. Thompson

R. M. Turnbull

B. Brandl

O. Braun

R. Geiges

C. Geweniger

P. Hanke

V. Hepp

E. E. Kluge

Y. Maumary

A. Putzer

B. Rensch

A. Stahl

K. Tittel

M. Wunsch

A. T. Belk

R. Beuselinck

D. M. Binnie

W. Cameron

M. Cattaneo

D. J. Colling

P. J. Dornan

S. Dugeay

A. M. Greene

J. F. Hassard

N. M. Lieske

S. J. Patton

D. G. Payne

M. J. Phillips

J. K. Sedgbeer

I. R. Tomalin

A. G. Wright

E. Kneringer

D. Kuhn

G. Rudolph

C. K. Bowdery

T. J. Brodbeck

A. J. Finch

F. Foster

G. Hughes

D. Jackson

N. R. Keemer

M. Nuttall

A. Patel

T. Sloan

S. W. Snow

E. P. Whelan

T. Barczewski

K. Kleinknecht

J. Raab

B. Renk

S. Roehn

H. G. Sander

H. Schmidt

F. Steeg

S. M. Walther

B. Wolf

J-J. Aubert

C. Benchouk

V. Bernard

A. Bonissent

J. Carr

P. Coyle

J. Drinkard

F. Etienne

S. Papalexiou

P. Payre

Z. Qian

D. Rousseau

P. Schwemling

M. Talby

S. Adlung

H. Becker

W. Blum

D. Brown

P. Cattaneo

G. Cowan

B. Dehning

H. Dietl

F. Dydak

M. Fernandez-Bosman

M. Frank

A. W. Halley

T. Hansl-Kozanecka

J. Lauber

G. Lütjens

G. Lutz

W. Männer

Y. Pan

R. Richter

H. Rotscheidt

J. Schröder

A. S. Schwarz

R. Settles

U. Stierlin

U. Stiegler

R. St. Denis

M. Takashima

J. Thomas

G. Wolf

V. Bertin

J. Boucrot

O. Callot

X. Chen

A. Cordier

M. Davier

J. F. Grivaz

Ph. Heusse

P. Janot

D. W. Kim

F. Le Diberder

J. Lefrançois

A. M. Lutz

M. H. Schune

J. J. Veillet

I. Videau

Z. Zhang

F. Zomer

D. Abbaneo

S. R. Amendolia

G. Bagliesi

G. Batignani

L. Bosisio

U. Bottigli

C. Bradaschia

M. Carpinelli

M. A. Ciocci

R. Dell'Orso

I. Ferrante

F. Fidecaro

L. Foà

E. Focardi

F. Forti

A. Giassi

M. A. Giorgi

F. Ligabue

E. B. Mannelli

P. S. Marrocchesi

A. Messineo

F. Palla

G. Rizzo

G. Sanguinetti

J. Steinberger

R. Technini

G. Tonelli

G. Triggiani

C. Vannini

A. Venturi

P. G. Verdini

J. Walsh

J. M. Carter

M. G. Green

P. V. March

T. Medcalf

I. S. Quazi

J. A. Strong

L. R. West

D. R. Botterill

R. W. Clifft

T. R. Edgecock

M. Edwards

S. M. Fisher

T. J. Jones

P. R. Norton

D. P. Salmon

J. C. Thompson

B. Bloch-Devaux

P. Colas

W. Kozanecki

M. C. Lemaire

E. Locci

S. Loucatos

E. Monnier

P. Perez

F. Perrier

J. Rander

J. F. Renardy

A. Roussarie

J. P. Schuller

J. Schwindling

D. Si Mohand

B. Vallage

R. P. Johnson

A. M. Litke

G. Taylor

J. Wear

J. G. Ashman

W. Babbage

C. N. Booth

C. Buttar

R. E. Carney

S. Cartwright

F. Combley

F. Hatfield

P. Reeves

L. F. Thompson

E. Barberio

S. Brandt

C. Grupen

L. Mirabito

U. Schäfer

H. Seywerd

G. Ganis

G. Giannini

B. Gobbo

F. Ragusa

L. Bellantoni

D. Cinabro

J. S. Conway

D. F. Cowen

Z. Feng

D. P. S. Ferguson

J. Grahl

J. L. Harton

R. C. Jared

B. W. LeClaire

C. Lishka

J. R. Pater

Y. Saadi

V. Sharma

M. Schmitt

Z. H. Shi

Y. H. Tang

A. M. Walsh

F. V. Weber

M. H. Whitney

Sau Lan Wu

X. Wu

G. Zobernig