Abstract
Background
This study aimed at evaluating the imaging findings of phosphaturic mesenchymal tumors and tumor-induced osteomalacia and assess the clinical and biochemical profiles of patients with tumor-induced osteomalacia.
Materials and methods
Imaging findings in six patients with tumor-induced osteomalacia and histopathologically proven phosphaturic mesenchymal tumors were evaluated. Clinical and biochemical profiles of these patients were also assessed.
Results
Along with having a characteristic biochemical profile, patients with phosphaturic mesenchymal tumors also have certain imaging findings which can aid in the diagnosis such as increased uptake on DOTA PET-CT and homogeneous post-contrast enhancement on CT and MRI.
Conclusion
Patients with tumor-induced osteomalacia have characteristic symptoms, imaging and biochemical profiles. For radiologists, raising the suspicion of a phosphaturic mesenchymal tumor in patients with refractory hypophosphatemic osteomalacia as well as localizing the tumor on imaging is crucial, as complete excision of the tumor leads to resolution of the osteomalacia and the patient's clinical symptoms.
This is a preview of subscription content, log in to check access.
Access options
Buy single article
Instant unlimited access to the full article PDF.
US$ 39.95
Price includes VAT for USA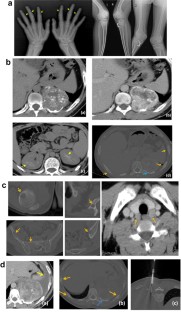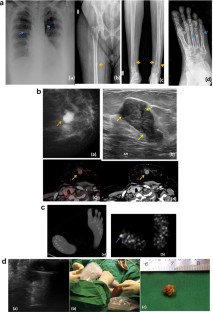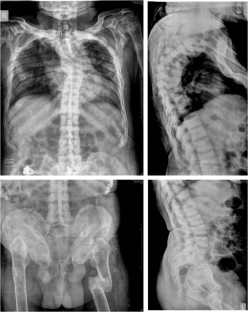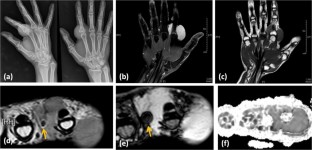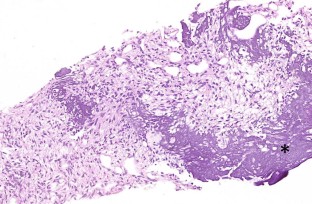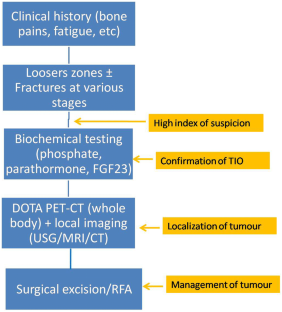 References
1.

Ghorbani-Aghbolaghi, A., Darrow, M. A., & Wang, T. (2017). Phosphaturic mesenchymal tumor (PMT): exceptionally rare disease, yet crucial not to miss. Autopsy & Case Reports,7(3), 32–37.

2.

Quarles, L. D. (2012). Role of FGF23 in vitamin D and phosphate metabolism: implications in chronic kidney disease. Experimental Cell Research,318(9), 1040–1048.

3.

Ledford, C. K., Zelenski, N. A., Cardona, D. M., Brigman, B. E., & Eward, W. C. (2013). The phosphaturic mesenchymal tumor: why is definitive diagnosis and curative surgery often delayed? Clinical Orthopaedics and Related Research,471(11), 3618–3625.

4.

Qiu, L., & Heim-Hall, J. (2018). Nonphosphaturic variant of phosphaturic mesenchymal tumor, mixed connective tissue type: a case report. American Journal of Clinical Pathology, 149(1), S118. https://doi.org/10.1093/ajcp/aqx123.277.

5.

Ho, C. L. (2015). Ga68-DOTA peptide PET/CT to detect occult mesenchymal tumor-inducing osteomalacia: a case series of three patients. Nuclear Medicine and Molecular Imaging,49(3), 231–236.

6.

Gaasbeek, A., & Meinders, A. E. (2005). Hypophosphatemia: an update on its etiology and treatment. American Journal of Medicine,118(10), 1094–1101.

7.

Agaimy, A., Michal, M., Chiosea, S., Petersson, F., Hadravsky, L., Kristiansen, G., et al. (2017). Phosphaturic mesenchymal tumors: clinicopathologic, immunohistochemical and molecular analysis of 22 cases expanding their morphologic and immunophenotypic spectrum. The American Journal of Surgical Pathology,41(10), 1371–1380.

8.

Shustik, D. A., Ng, D. C., & Sittampalam, K. (2015). Phosphaturic mesenchymal tumour mixed connective tissue variant: report of three cases with unusual histological findings. International Journal of Clinical and Experimental Pathology,8(6), 7506–7517.

9.

Qiu, S., Cao, L.-L., Qiu, Y., Yan, P., Li, Z., Du, J., et al. (2017). Malignant phosphaturic mesenchymal tumor with pulmonary metastasis: a case report. Medicine,96(17), 6750.

10.

Jagtap, V. S., Sarathi, V., Lila, A. R., Bandgar, T., Menon, P., & Shah, N. S. (2012). Hypophosphatemic rickets. Indian Journal of Endocrinology and Metabolism.,16(2), 177–182.

11.

Arnaoutakis, D., & Naseri, I. (2015). Sinonasal phosphaturic mesenchymal tumor: a rare and misinterpreted entity. Journal of Neurological Surgery Reports,76(2), 233–238.

12.

Tartaglia, F., Minisola, S., Sgueglia, M., Blasi, S., Brunelli, D., DegliEffetti, E., et al. (2006). Tumor-induced hypophosphatemicosteomalacia associated with tertiary hyperparathyroidism: a case report. Giornale di Chirurgia,27(1–2), 9–13.

13.

Silver, J., & Naveh-Many, T. (2010). FGF23 and the parathyroid (pp. 92–99). Endocrine FGFs and Klothos: Springer.

14.

Shi, Z., Deng, Y., Li, X., Li, Y., Cao, D., & Coossa, V. S. (2018). CT and MR imaging features in phosphaturic mesenchymal tumor-mixed connective tissue: a case report. Oncology Letters,15, 4970–4978.

15.

Chang, C., Rosenthal, D., Mitchell, D., Handa, A., Kattapuram, S., & Huang, A. (2016). Imaging findings of metabolic bone disease. RadioGraphics.,36(6), 1871–1887.
Ethics declarations
Conflict of Interest
All authors declare that they have no conflict of interest.
Additional information
Publisher's Note
Springer Nature remains neutral with regard to jurisdictional claims in published maps and institutional affiliations.
About this article
Cite this article
Kawthalkar, A.S., Janu, A.K., Deshpande, M.S. et al. Phosphaturic Mesenchymal Tumors from Head to Toe: Imaging Findings and Role of the Radiologist in Diagnosing Tumor-Induced Osteomalacia. IJOO (2020). https://doi.org/10.1007/s43465-019-00005-5
Received:

Accepted:

Published:
Keywords
Phosphaturic mesenchymal tumor

Tumor-induced osteomalacia

Radiology

Nuclear medicine

DOTA PET

Bone tumors