Abstract
The South American tomato pinworm Tuta absoluta (Meyrick) (Lepidoptera: Gelechiidae) is a recent invasion in India, causing widespread infestations in tomato crop in the States of central peninsula, especially Maharashtra and Karnataka. Hitherto, this pest was not reported to occur in India and thus presumed to be of exotic origin. The present study attempted to delineate the potential habitat suitability of geographical areas for spread and distribution of T. Absoluta in India. We have modelled the potential habitat distribution of T. absoluta using algorithm in Maxent, a maximum entropy modelling program. The climate niche for T. absoluta was developed based on the relationship between presence only data for 64 places and a reference climate data for the year 2000. This established relationship was then used to predict the changes in potential distribution under future climatic conditions of 2050. The future climate data from SRES A1b emission scenario at a resolution of 10 arc minutes were used for analysing climate change impacts. The predictions from Maxent were mapped in DIVA GIS, an open source computer aided tool for mapping and analysing spatial data. The established model in Maxent gave a reasonable estimate of T. absoluta range with better discrimination of suitable and unsuitable areas for its occurrence under current and future climatic conditions. This was evident from the highest value of AUC i.e. 0.968 and 0.874 for training and test data, respectively. A Jacknife test for variable importance indicated that Bio3 (isothermality) with highest gain value was the most important abiotic factor influencing the potential habitat distribution of T. absoluta. Temperatures >30 °C and precipitation >500 mm were found to have detrimental effects on distribution of T. absoluta. The modelled habitat distribution of T. absoluta will be a useful guide for researchers and plant protection workers to frame appropriate management strategies against this invading pest insect to cope with the future climate change conditions.
This is a preview of subscription content, log in to check access.
We're sorry, something doesn't seem to be working properly.
Please try refreshing the page. If that doesn't work, please contact support so we can address the problem.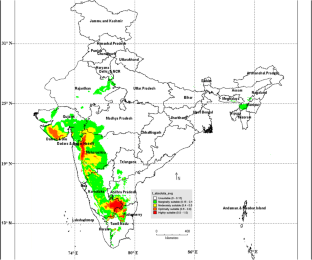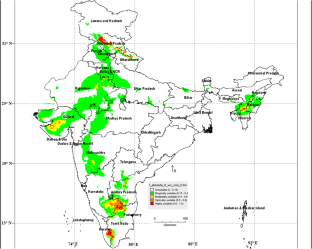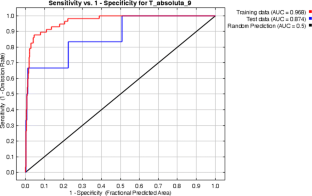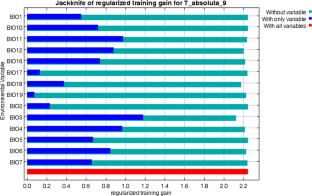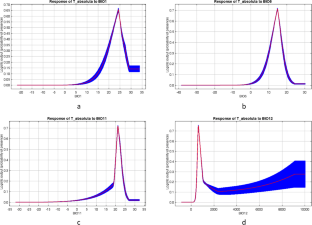 References
Adams SR, Cockshull KE, Cave CRJ (2001) Effect of temperature on the growth and development of tomato fruits. Ann Bot 88:869–877

Araujo MB, Pearson RG, Thuiller W, Erhard M (2005) Validation of species–climate impact models under climate change. Glob Chang Biol 11:1504–1513

Bale JS, Masters GJ, Hodkinson ID, Awmack C, Bezemer TM, Brown VK, Butterfield J, Buse A, Coulson JC, Farrar J, Good JE, Harrington R, Hartley S, Jones TH, Lindroth RL, Press MC, Symrnioudis I, Watt AD, Whittaker JB (2002) Herbivory in global climate change research: direct effects of rising temperature on insect herbivores. Glob Chang Biol 8:1–16

Baniameri V, Cheraghian A (2012) The first report and control strategies of Tuta absoluta in Iran. EPPO Bull 42:322–324

Barrientos ZR, Apablaza HJ, Norero SA, Estay PP (1998) Threshold temperature and thermal constant for the development of the South American tomato moth, Tutaabsoluta (Lepidoptera: Gelechiidae). Cienc E InvestigAgrar Chile. 1998; Available: http://agris.fao.org/agris-search/search.do?RecordID=CL2000000279

Bertin N (2005) Analysis of the tomato fruit growth response to temperature and plant fruit load in relation to cell division, cell expansion and DNA endoreduplication. Ann Bot 95(3):439–447

Burgiel SW, Muir AA (2010) Invasive species, climate change and ecosystem based adaptation: addressing multiple drivers of global change. Global Invasive Species Programme (GISP), Washington, DC and Nairobi, 55pp

CABI (2015) Invasive species compendium: datasheets, maps, images, abstracts and full text on invasive species of the world. Available: http://www.cabi.org/isc/datasheet/49260. Accessed 25 Apr 2015

Campos ML, de Almeida M, Rossi ML, Martinelli AP, Litholdo CG, Figueira A et al (2009) Brassinosteroids interact negatively with jasmonates in the formation of anti-herbivory traits in tomato. J Exp Bot 60:4346–4360

Cantor SB, Sun CC, Tortolero-Luna G, Richards-Kortum R, Follen M (1999) A comparison of C/B ratios from studies using receiver operating characteristic curve analysis. J Clin Epidemiol 52:885–892

Desneux N, Wajnberg E, Wyckhuys KAG, Burgio G, Arpaia S, Narvaez-Vasquez CA et al (2010) Biological invasion of European tomato crops by Tuta absoluta: ecology, history of invasion and prospects for biological control. J Pest Sci 83:197–215

Desneux N, Luna MG, Guillemaud T, Urbaneja A (2011) The invasive south American tomato pinworm, Tuta absoluta, continues to spread in Afro-Eurasia and beyond: the new threat to tomato world production. J Pest Sci 84:403–408

Dubey K (2012) Climatic and temperature requirement of tomato. http://agropedia.iitk.ac.in/content/climatic-and-temperature-requirement-tomato. Accessed on 15/01/2019

Elith J, Graham CH, Anderson RP, Dudik M, Ferrier S, Guisan A et al (2006) Novel methods improve prediction of species' distributions from occurrence data. Ecography 29:129–151

Elith J, Phillips SJ, Hastie T, Dudík M, Chee YE, Yates CJ (2011) A statistical explanation of MaxEnt for ecologists. Divers Distrib 17:43–57

EPPO (2005) Data sheets on quarantine pests: Tuta absoluta. OEPP/EPPO Bull 35:434–435

EPPO (2010) EPPO Reporting service—Pest and Diseases. No 1, Paris, 2010-01-01

Fand BB, Kumar M, Kamble AL (2014a) Predicting the potential geographic distribution of cotton mealybug Phenacoccus solenopsis (Hemiptera: Pseudococcidae) in India based on MAXENT ecological niche model. J Environ Biol 35(5):973–982

Fand BB, Tonnang HEZ, Kumar M, Kamble AL, Bal SK (2014b) A temperature-based phenology model for predicting development, survival and population growth potential of the mealybug, Phenacoccus solenopsis Tinsley (Hemiptera: Pseudococcidae). Crop Prot 55(C):98–108

Fand BB, Tonnang HEZ, Kumar M, Bal SK, Singh NP, Rao DVKN, Kamble AL, Nangare DD, Minhas PS (2014c) Predicting the impact of climate change on regional and seasonal abundance of the mealybug Phenacoccus solenopsis Tinsley (Hemiptera: Pseudococcidae) using temperature-driven phenology model linked to GIS. Ecol Model 288:62–78

Fand BB, Sul NT, Bal SK, Minhas PS (2015) Temperature impacts the future distribution, abundance and damage potential of soybean leaf eating caterpillar (Spodoptera litura): simulation and visualization of potential risk in India under warmer temperatures through life cycle modelling and spatial mapping. PLoS One 10(4):e0124682. https://doi.org/10.1371/journal.pone.0124682

Fielding AH, Bell JF (1997) A review of methods for the assessment of prediction errors in conservation presence/absence models. Environ Conserv 24:38–49

Graham CH, Hijmans RJ (2006) A comparison of methods for mapping species ranges and species richness. Glob Ecol Biogeogr 15:578–587

Guisan A, Thuiller W (2005) Predicting species distribution: offering more than simple habitat models. Ecol Lett 8:993–1009

Guisan A, Zimmermann NE (2000) Predictive habitat distribution models in ecology. Ecol Model 135:147–186

ICAR (2015) http://www.icar.org.in/en/node/8600

Krechemer FS, Foerster LA (2015) Tuta absoluta (lepidoptera: Gelechiidae): thermal requirements and effect of temperature on development, survival, reproduction and longevity. Eur J Entomol 112(4):658–663

Kumar S, Stohlgren TJ (2009) Maxentmodeling for predicting suitable habitat for threatened and endangered tree, Canacomyricamonticola in New Caledonia. J Ecol Nat Environ 1:094–098

Larrain PS (1986) Plagas del tomate. IPA, La Platina 39:30–35

Manel S, Williams HC, Ormerod SJ (2001) Evaluating presence–absence models in ecology: the need to account for prevalence. J Appl Ecol 38:921–931

Murienne J, Guilbert E, Grandcolas P (2009) Species diversity in the new Caledonian endemic genera Cephalidiosus and Nobarnus (Insecta: Heteroptera: Tingidae), an approach using phylogeny and species distribution modelling. Bot J Linn Soc 97:177–184

Pereyra PC, Sanchez NE (2006) Effect of two solanaceous plants on developmental and population parameters of the tomato leaf miner, Tutaabsoluta (Meyrick) (Lepidoptera: Gelechiidae). Neotrop Entomol 35:671–676

Petzoldt C, Seaman A (2005) Climate change effects on insects and pathogens. Climate and Farming.org, Cornell University, Ithaca

Phillips SJ, Dudik M, Schapire RE (2004) A maximum entropy approach to species distribution modeling. Proceedings of the 21st International Conference on Machine Learning. ACM Press, New York, pp 655–662

Phillips SJ, Anderson RP, Schapire RE (2006) Maximum entropy modeling of species geographic distributions. Ecol Model 190:231–259

Pimentel D, McNair S, Janecka J, Wightman J, Simmonds C, O'Connell C et al (2001) Economic and environmental threatsof alien plant, animal, and microbe invasions. Agr Ecosyst Environ 84:1–20

Potting R (2009) Pest risk analysis, Tuta absoluta, tomato leaf miner moth. Plant protection service of the Netherlands. 2009: 24.www.minlnv.nl

Rangi D (2009) Invasive species and poverty: the missing link. Environ Matters:12–13

Roy HE, De Clercq P, Handley LJL, Poland RL, Sloggett JJ, Wajnberg E (2011) Alien arthropod predators and parasitoids: an ecological approach. BioControl. 56:375–382

Scheldeman X, van Zonneveld M (2010) Training manual on spatial analysis of plant diversity and distribution Rome: Bioversity International. 2010: 179

Shashank PR, Chandrashekar K, Meshram NM, Sreedevi K, Ramamurthy VV (2015) Occurrence of Tutaabsoluta (Lepidoptera: Gelechiidae) an invasive pest from India. Indian J Entomol 77(4):323–329

Sridhar V, Chakravarthy AK, Asokan R (2014) New record of the invasive South American tomato leaf miner, Tuta absoluta (Meyrick) (Lepidoptera: Gelechiidae) in India. Pest Manag Hort Eco 20(2):148–154

Stol W, Griepnik P, van Deventer (2009). Tuta absoluta a new pest for tomato production in Europe. II JornadesFeromonas Murcia, http://www.feromonasmurcia.es/ingles/files/textosing/hortalizas/H-1%20W%20 STOL%20TUTA%20IN.pdf

Sylla S, Seydi O, Diarra K, Brévault T (2018) Seasonal decline of the tomato leafminer, Tuta absoluta, in the shifting landscape of a vegetable-growing area. Entomol Exp Appl 166(8):638–647

Tonnang HEZ, Mohamed SF, Khamis F, Ekesi S (2015) Identification and risk assessment for worldwide invasion and spread of Tuta absoluta with a focus on sub-Saharan Africa: implications for phytosanitary measures and management. PLoS One 10:e0135283

Vargas HC (1970) Observacionessobre la biologı'a y enemigosnaturales de la polilladeltomate, Gnorimoschemaabsoluta (Meyrick) (Lepidoptera: Gelechiidae). Idesia. 1:75–110

Wang Y, Watson W, Zhang R (2010) The potential distribution of an invasive mealybug Phenacoccussolenopsis and its threat to cotton. Asia Agric For Entomol 12:403–416

Ward NL, Masters GJ (2007) Linking climate change and species invasion: an illustration using insect herbivores. Glob Chang Biol 13:1605–1615

Warren DL, Glor RE, Turelli M (2010) ENMTools: a toolbox for comparative studies of environmental niche models. Ecography 33(3):607–611

Wei J, Zhang H, Zhao W, Zhao Q (2017) Niche shifts and the potential distribution of Phenacoccus solenopsis (Hemiptera: Pseudococcidae) under climate change. PLoS One 12(7):e0180913

Ziska LH, Blumenthal DM, Runion GB, Hunt ER Jr, Diaz-Soltero H (2011) Invasive species and climate change: an agronomic perspective. Clim Chang 105:13–42
Acknowledgements
The authors would like to thank Dr. N.K. Krishna Kumar, Deputy Director General (Horticulture), Indian Council of Agricultural Research, New Delhi for his encouragement and support to undertake this work. The authors are highly grateful to Dr.Gareth Richards, Compendium Programme Manager, CABI Head Office, Wallingford, United Kingdom for kind permission to use the presence only data on T. absoluta from CABI database on invasive species.
Ethics declarations
Conflict of interest
The authors declare that they have no conflict of interest.
Additional information
Publisher's note
Springer Nature remains neutral with regard to jurisdictional claims in published maps and institutional affiliations.
About this article
Cite this article
Fand, B.B., Shashank, P.R., Suroshe, S.S. et al. Invasion risk of the South American tomato pinworm Tuta absoluta (Meyrick) (Lepidoptera: Gelechiidae) in India: predictions based on MaxEnt ecological niche modelling. Int J Trop Insect Sci (2020). https://doi.org/10.1007/s42690-020-00103-0
Received:

Accepted:

Published:
Keywords
Exotic pests

Invasive alien species

Tuta absoluta

Tomato leaf miner

Quarantine