3D Printing to Make Synthetic Fuels More Efficient and Cheaper
Jülich researchers together with WZR ceramic solutions GmbH, the Greek Aristotle University of Thessaloniki, and the mineral oil group Hellenic Petroleum want to develop a 3D-printed membrane reactor with ultrathin cells for the production of synthetic fuels. This reactor is expected to be considerably more efficient and cost-effective than current devices, which, for the most part, are still at an experimental stage.
Co-electrolysis is a new and very efficient way of producing synthetic fuels and chemicals from CO
2
and water. Diesel and petrol cars as well as trucks, airplanes, and ships could run on such fuels in a climate neutral manner. They can also be used as energy storage systems, which could help compensate the fluctuations of wind and solar energy.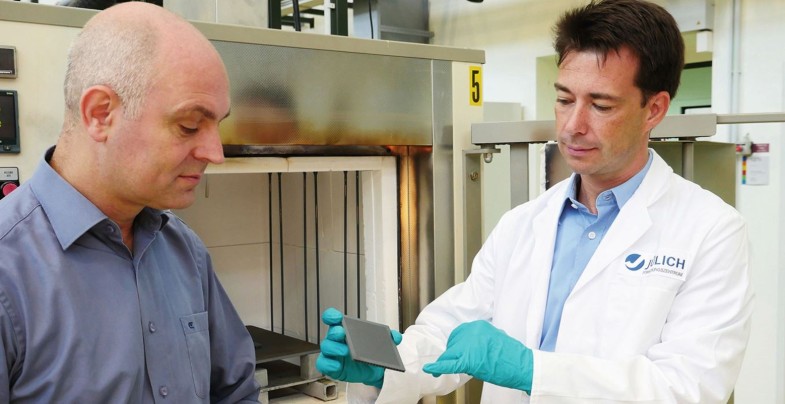 Copyright information
© Springer Fachmedien Wiesbaden GmbH 2019