Abstract
A systematic numerical simulation of AlGaN/GaN-based HEMT is performed to demonstrate a strong dependence between the thickness and content of Al in the barrier layer on the electrical characteristics of HEMT. The impact of introducing a thin AlN spacer layer is also studied. A high mobility of 1901.2 cm2/Vs and an electron concentration of 3.036 × 1013 cm−2 is achieved by adding an AlN spacer in the standard AlGaN/GaN HEMT having barrier thickness as 27 nm and Al composition of 25%, while electron mobility and electron density of 1767 cm2/Vs and 2.778 × 1013 cm−2, respectively, is achieved for a standard optimized AlGaN/GaN structure. It is further presented that optimization of HEMT structure using numerical simulation tools is an efficient method of improving the electrical properties of the transistor structure preceding the fabrication of the device.
This is a preview of subscription content, log in to check access.
Access options
Buy single article
Instant access to the full article PDF.
US$ 39.95
Price includes VAT for USA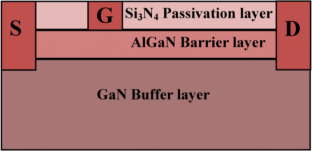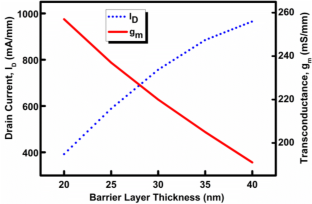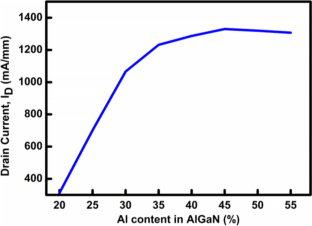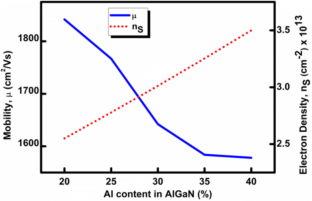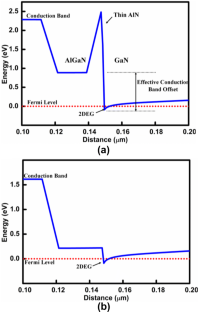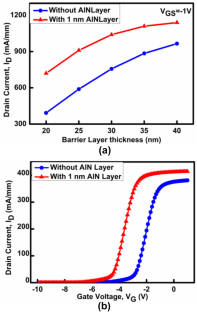 Acknowledgements
The work has been supported by Defence Research and Development Organization, Govt. of India (CC/TM/ERIPR/GIA/16-17/008). Madhulika acknowledges the financial support from University Grants Commission (UGC), Government of India.
About this article
Cite this article
Madhulika, Jain, N., Kumar, S. et al. Influence of barrier and spacer layer on structural and electrical properties of AlGaN/GaN HEMT. Int. j. inf. tecnol. 12, 119–124 (2020). https://doi.org/10.1007/s41870-019-00348-0
Received:

Accepted:

Published:

Issue Date:
Keywords
2DEG

AlGaN/GaN

AlN

Electron mobility heterostructure

High-frequency

High-power

Numerical simulation

Spacer layer

Transconductance