Abstract
An intelligent decision support secure diagnostic engine covers the complex processes of early diagnosis, proper collection and management of health records by supervising and managing multiple physiological parameters in real time. This system performs data processing over the secure encrypted wireless platform and generates warning flags when rules are violated. Provision of remotely accesses of parameters through mobile platform allows doctors to observe patients' condition continuously. The information repository and remote advisory are keen need of today's' world which are also incorporated into the system to facilitate and enhance public health surveillance. This framework is expected to satisfies the need of interoperability, user friendly environment, timely decision-making support for healthcare professionals.
This is a preview of subscription content, log in to check access.
Access options
Buy single article
Instant access to the full article PDF.
US$ 39.95
Price includes VAT for USA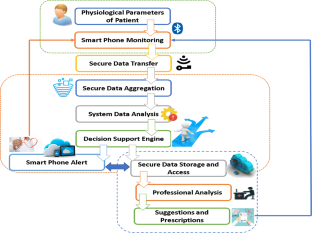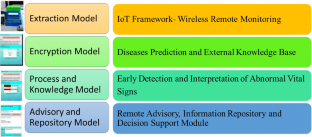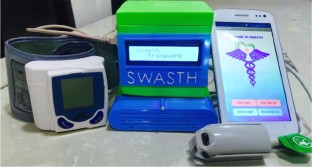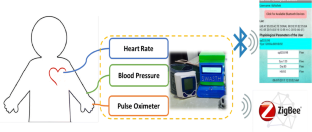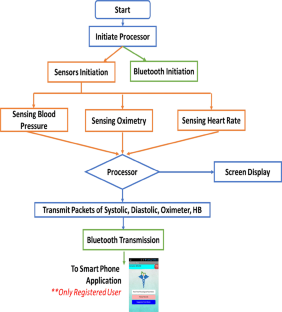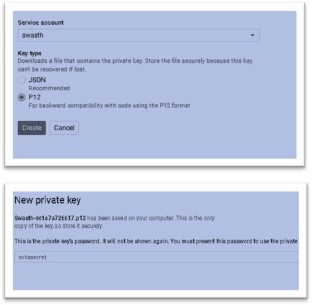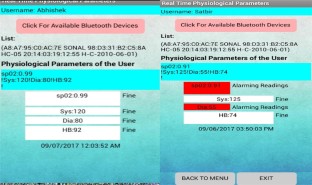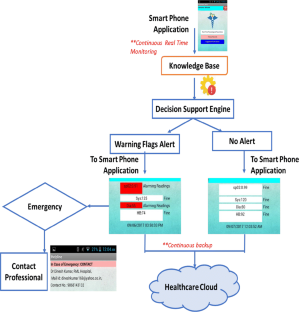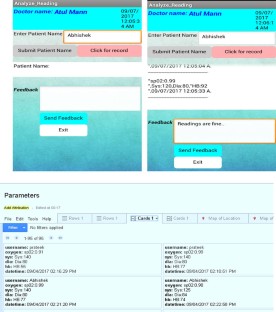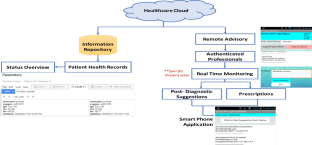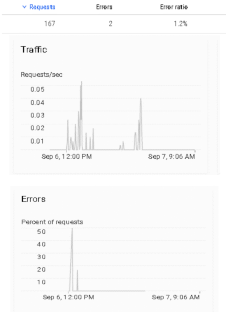 References
1.

Salih A, Salih M, Abraham A (2015) Intelligent decision support for real time health care. Adv Intell Syst Comput. https://doi.org/10.1007/978-3-319-13572-4_15

2.

Chung K, Boutaba R, Hariri S (2016) Knowledge based decision support system. Inf Technol Manag 17(1):1–3

3.

Yin H, Member S, Jha NK (2017) A health decision support system for disease diagnosis based on wearable medical sensors and machine learning ensembles. IEEE Trans Multi-Scale Comput Syst 3(4):228–241

4.

Karim S, Bajwa I (2011) Clinical decision support system based virtual telemedicine. In: Proceedings of 2011 3rd international conference on intelligent human-machine systems and cybernetics, IHMSC 2011, vol 1, pp 16–21. https://doi.org/10.1109/ihmsc.2011.11

5.

Kostic P, Vasiljevic Z, Pavlovic S, Milosavljevic I, Grujic J, Blesic S, Milanovic S (2011) Knowledge management system for clinical decision support—application in cardiology. 2011 19th telecommunications forum, TELFOR 2011—proceedings of papers. https://doi.org/10.1109/telfor.2011.6143781

6.

Varshney U (2014) Mobile health : four emerging themes of research. Decis Support Syst 66:20–35

7.

Velickovski F, Ceccaroni L, Roca J, Burgos F, Galdiz JB, Marina N (2014) Clinical decision support systems (CDSS) for preventive management of COPD patients. J Transl Med 12(Suppl 2):1–10

8.

El-sappagh SH (2014) A distributed clinical decision support system architecture. J King Saud Univ Comput Inf Sci 26(1):69–78

9.

Khalifa M, Zabani I (2016) Utilizing health analytics in improving the performance of healthcare services : a case study on a tertiary care hospital. J Infect Public Health 9(6):757–765

10.

Zhang Y, Chen M, Huang D, Wu D, Li Y (2017) iDoctor : personalized and professionalized medical recommendations based on hybrid matrix factorization. Futur Gener Comput Syst 66:30–35
About this article
Cite this article
Sonal, Reddy, S.R.N. & Kumar, D. Swasth: an intelligent decision support diagnostic engine for congenital heart diseases. Int. j. inf. tecnol. 12, 97–102 (2020). https://doi.org/10.1007/s41870-018-0229-6
Received:

Accepted:

Published:

Issue Date:
Keywords
Intelligent decision support

Early diagnosis

Encrypted data

Information repository and remote advisory