Laser structuring for out of autoclave repair
The application of robot-based laser process opens the possibility of true-to-contour scarfing for the repair preparation on free-form surfaces of large 3-D CFRP parts. The subsequent out of autoclave repair process enables the restoration of initial contour and surface conditions of CFRP parts, as demonstrated by TU Clausthal and Laser Zentrum Hannover.
Laser Scarfing of Two-dimensional Parts
The repair of composite parts can be considered being already optimally implemented industrially, but at the same time it is still part of an ongoing research. The main goal is the implementation of the highly automated repair process by trained personnel with regard to the repair preparation, involving methods of defect removal and also the implementation of the repair process itself.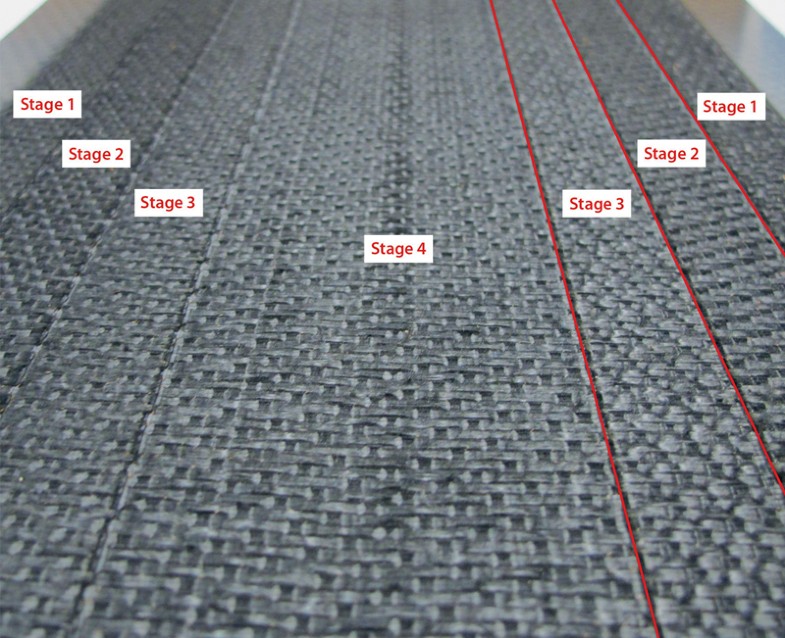 Notes
Thanks
The sub-project "Development of repair concepts for laser-scarfed CFRP parts" (project number: 13N12758) in the joint research project HolQueSt3D (3-D high performance laser processing for quality and throughput increase and for reliable, automated manufacturing of CFRP lightweight structures) was funded by the German Federal Ministry of Education and Research (BMBF) and supervised by VDI Technologiezentrum GmbH.
The project partners were TU Clausthal, Laser Zentrum Hannover, Volkswagen, Trumpf Laser, Jenoptik Katasorb, KMS Automation und Invent.
Copyright information
© Springer Fachmedien Wiesbaden 2018