40 Years of International Vienna Motor Symposium
The past 40 Vienna Motor Symposia not only showed the technical development of the combustion engine, but also reflected social, political and, in particular, environmental developments.
Motor symposia
The series of International Vienna Motor Symposia started with an event that was already called Symposium, while "Vienna" and "International" were added later. The event was hos- ted by the former Institut für Verbrennungskraftmaschinen und Kraftfahrwesen (Institute for Combustion Engines and Automobile Engineering) chaired by Prof. Hans Peter Lenz, presenting research results of the Institute that was the predecessor of today's chair Institut für Fahrzeugantriebe und Automobiltechnik (IFA; Institute for Powertrains and Automotive Technology) now under the leadership of Prof. Bernhard Geringer, the successor of Prof. Lenz.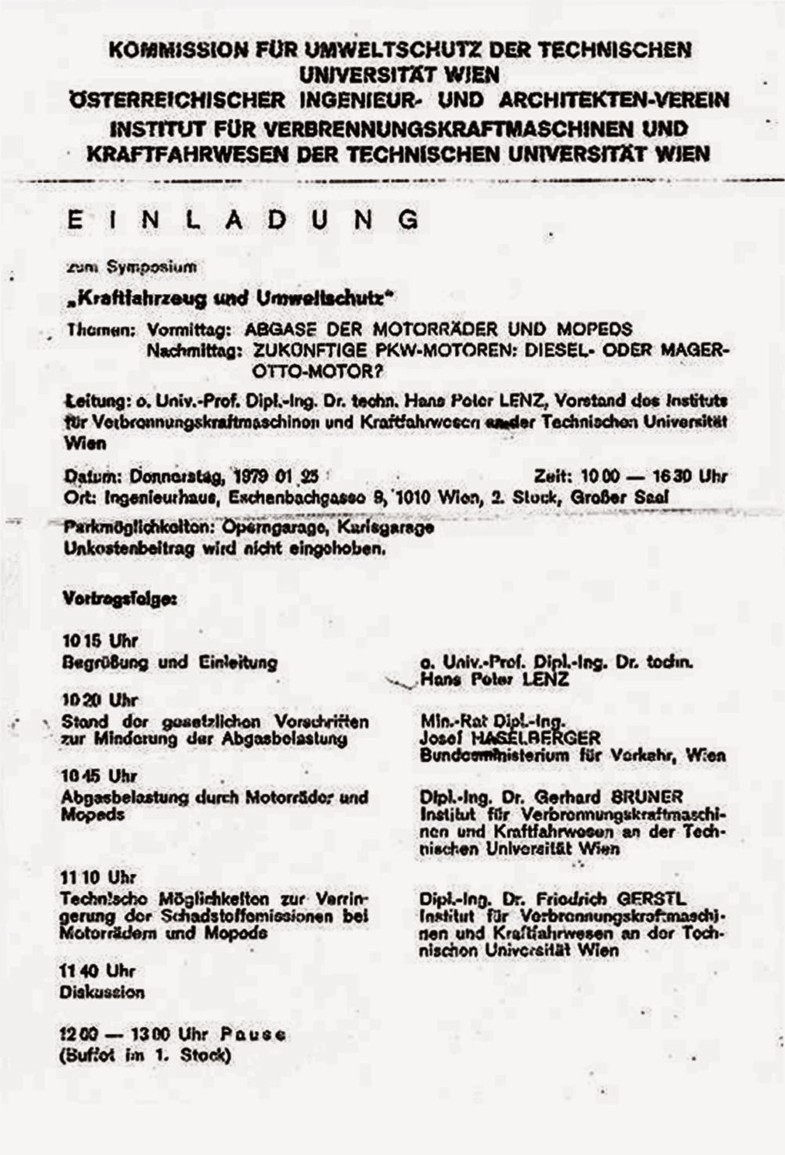 Copyright information
© Springer Fachmedien Wiesbaden GmbH, ein Teil von Springer Nature 2019