Abstract
Race-specific and race-non-specific interactions with barley have been previously reported for Bipolaris sorokiniana. The aims of the study were to characterize a Uruguayan population of B. sorokiniana, to determine the nature of the interactions, and to identify a set of the most informative barley genotypes to characterize the pathogen. Infection responses of 322 single-spore isolates of B. sorokiniana collected from 2001 to 2010 were assessed for their interaction with 35 barley genotypes after inoculation at the two-leaf stage under controlled conditions on a 1–9 scale. After removal of the most redundant isolates, the interactions of 147 isolates were analyzed with Hierarchical Clustering on Principal Components, resulting in eight clusters of barley genotypes and seven clusters of B. sorokiniana isolates. A set of 12 potential differential barley genotypes grouped into 11 clusters that interacted in a partially specific but also in a quantitatively variable manner with the 147 isolates. Despite some clear isolate-specific interactions, the predominately quantitative interactions found make it unlikely that a universal differential set could be used to monitor diversity worldwide.
This is a preview of subscription content, log in to check access.
Access options
Buy single article
Instant access to the full article PDF.
US$ 39.95
Price includes VAT for USA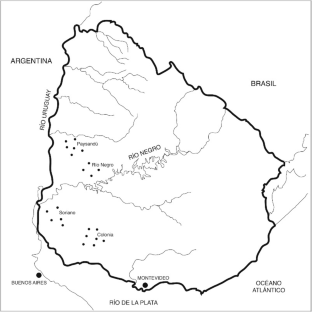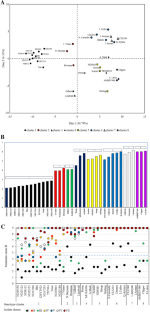 References
Andrivon D (1993) Nomenclature for pathogenicity and virulence: the need for precision. Phytopathology 83:889–890

Arabi MIE, Jawar M (2004) Identification of Cochliobolus sativus (spot blotch) isolates expressing differential virulence on barley genotypes in Syria. J Phytopathol 152:461–464

Bos L, Parlevliet JE (1995) Concepts and terminology on plant/pest relationships: toward consensus in plant pathology and crop protection. Annu Rev Phytopathol 33:69–102

Christensen JJ (1922) Studies on the parasitism of Helminthosporium sativum. Univ Minn. Agric Exp Stn Tech Bull 11:1–42

Dosdall L (1923) Factors influencing the pathogenicity of Helminthosporium sativum. Bull Minn Agric Exp Stn. 17:987

Dostaler D, Harding H, Sheard JW, Morrall RAA (1981) Numerical techniques and variability in a population of Cochliobolus sativus. Can J Plant Pathol 3:112

Duczek LJ, Jones-Flory LL (1994) Relationship between common root rot, tillering and yield loss in spring wheat and barley. Can J Plant Pathol 15:153–158

Fetch TG, Steffenson BJ (1994) Identification of Cochliobolus sativus isolates expressing differential virulence on two-row barley genotypes from North Dakota. Can J Plant Pathol 16:202–206

Fetch TG, Steffenson BJ (1999) Rating scales for assessing infection responses of barley infected with Cochliobolus sativus. Plant Dis 83:213–217

Gamba F, Estramil E (2002) Variation in virulence within a Uruguayan population of Cochliobolus sativus. In: Proceedings of 2nd international workshop on Barley Leaf Blights, Aleppo, pp 59–62

Gamba F, Estramil E (2012) Agresividad diferencial en una población uruguaya de Cochliobolus sativus en cebada. Agrociencia 16:108–114

Gayed SK (1962) The pathogenicity of six strains of Helminthosporium sativum to three cereals with special reference to barley. Mycopathologia 18:271–279

Ghazvini H, Tekauz A (2004) June 20–24. Yield loss in barley inoculated with high and low virulence isolates of Bipolaris sorokiniana. In: Proceedings of the 9th international barley genetics symposium, Brno, pp 774–780

Ghazvini H, Tekauz A (2007) Virulence diversity in the population of Bipolaris sorokiniana. Plant Dis 91:814–821

Ghazvini H, Tekauz A (2008) Host-pathogen interactions among barley genotypes and Bipolaris sorokiniana isolates. Plant Dis 92:225–233

Hamid AH, Ayers JE, Hill RR (1982) Host × isolate interaction in corn inbreds inoculated with Cochliobolus carbonum race 3. Phytopathology 72:1169–1173

Kumar J, Schäfer P, Hückelhoven R, Langen G, Baltruschat H, Stein E, Najaran S, Kogel KH (2002) Bipolaris sorokiniana, a cereal pathogen of global concern: cytological and molecular approaches towards better control. Mol Plant Pathol 3:185–195

Lê S, Josse J, Husson F (2008) FactoMineR: an R package for multivariate analysis. J Stat Softw 25:1–18

Levitin MM, Petrova AN, Afanasenko OS (1985) Comparative analysis of Bipolaris sorokiniana population for virulence. Mikol Fitopatol 19:154–158

Mathre D (1997) Compendium of Barley diseases, 2nd edn. APS Press, St. Paul

Mehta YR, Riede CR, Campos LAC, Kohli MM (1992) Integrated management of major diseases in Brazil: an example for the Southern cone region of Latin America. Crop Prot 11:517–524

Meldrum SI, Ogle HJ, Platz GJ (2004) Pathotypes of Bipolaris sorokiniana on barley in Australia. Aust Plant Pathol 33:109–114

Papaix J, Goyeau H, Du Cheyron P, Monod H, Lannou C (2011) Influence of cultivated landscape composition on variety resistance: an assessment based on wheat leaf rust epidemics. New Phytol 191:1095–1107

Pariaud B, Ravigné V, Halkett F, Goyeau H, Carlier J, Lannou C (2009) Aggressiveness and its role in the adaptation of plant pathogens. Plant Pathol 58:409–424

Pariaud B, Goyeau H, Halkett F, Robert C, Lannou C (2012) Variation in aggressiveness is detected among Puccinia triticina isolates of the same pathotype and clonal lineage in the adult plant stage. Eur J Plant Pathol 134:733–743

Pritsch C, Albín, J, Rodríguez S, Pravia V, Pereyra S and Gamba F (2006) Genetic diversity of a local collection of Cochliobolus sativus revealed by RAPD analysis. In: Proceedings of the 3rd international workshop on Barley Leaf Blights, Edmonton, p 158

R Development Core Team (2006) R: a language and environment for statistical computing. R Foundation for Statistical Computing, Vienna

Tinline RD (1988) Cochliobolus sativus, a pathogen of wide host range. In: Ingram DS, Williams PH (eds) Advances in plant pathology, vol 6. Academic Press, London, pp 113–122

Valjavec-Gratian M, Steffenson BJ (1997) Pathotypes of Cochliobolus sativus on barley in North Dakota. Plant Dis 81:1275–1278

Venables WN, Ripley BD (2002) Modern applied statistics with S, vol Fourth. Springer, New York

Wood LS (1962) Relation of variation in Helminthosporium sativum to seedling blight of small grains. Phytopathology 52:493–497

Zadoks JC, Chang TT, Konzak CF (1974) A decimal code for the growth stages of cereals. Weed Res 14:415–421

Zhong S, Steffenson BJ (2001) Virulence and molecular diversity in Cochliobolus sativus. Phytopathology 91:469–476
Acknowledgements
We would like to thank Dr. Mark Sutherland for providing pure seed of candidate's genotypes for an international differential set and to Ing. Agr. G. Camps for providing seed of Uruguayan commercial varieties. Special thanks to Monica Ziminov and Oscar Alonso for great technical assistance.
Ethics declarations
Conflict of interest
The authors declare that they have no conflict of interest.
Additional information
Publisher's Note
Springer Nature remains neutral with regard to jurisdictional claims in published maps and institutional affiliations.
Electronic supplementary material
Below is the link to the electronic supplementary material.
About this article
Cite this article
Gamba, F.M., Finckh, M.R. & Backes, G. Pathogenic variability of a Uruguayan population of Bipolaris sorokiniana in barley suggests a mix of quantitative and qualitative interactions. J Plant Dis Prot 127, 25–33 (2020). https://doi.org/10.1007/s41348-019-00274-0
Received:

Accepted:

Published:

Issue Date:
Keywords
Cochliobolus sativus

Barley

Phenotypic diversity

Aggressiveness