Abstract
There have been recent advances with high-strength high-ductility alloys and 3D (dimensional) sand printing additive manufacturing technologies. These advances make for original equipment manufacturer casting design engineers to come up with newer, innovative design solutions. Similarly, light-weighting technologies coupled with integrated computational materials engineering (ICME) tools and latest strain-life fatigue data optimize the process of casting configurations. This paper discusses thin-wall casting designs and optimization process with case studies, including the effective use of the ICME tool, casting process modelling, and toolingless 3D printed sand additive manufacturing processes. The approach of taking current legacy cast parts while utilizing thin-wall technologies is discussed within the case studies. Studies also cover casting conversion opportunities for competing materials and processes: steel fabrications, steel castings, forgings and aluminium castings for high-performance applications.
This is a preview of subscription content, log in to check access.
Access options
Buy single article
Instant access to the full article PDF.
US$ 39.95
Price includes VAT for USA
Subscribe to journal
Immediate online access to all issues from 2019. Subscription will auto renew annually.
US$ 199
This is the net price. Taxes to be calculated in checkout.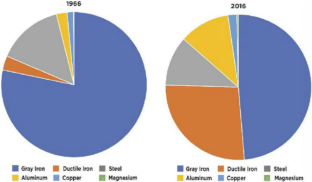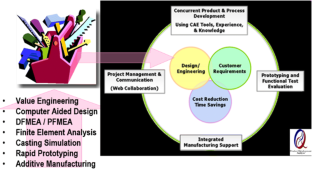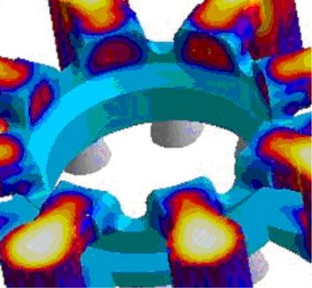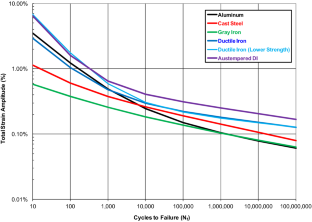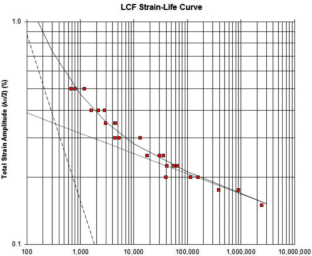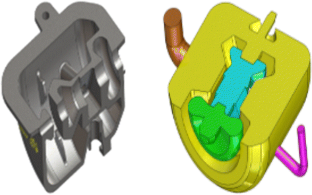 References
1.

Census of World Casting Production, Metal Casting Design & Purchasing (American Foundry Society, Schaumburg, 2018), pp. 26–29

2.

J. Shah, J.M. Tartaglia, A case study of finite element analysis and designing with data from the AFS strain-life fatigue database. Int. J. Metalcast. 9, 7–18 (2015). https://doi.org/10.1007/BF03356035

3.

Development of a Cast Iron Fatigue Properties Database for Use in Modern Design Methods, Final Technical Report No. DOE/IDI3852, DOE Contract No. DE-FC07-OOID13852 (September 28, 2003)

4.

ASTM Standard E 606, 2004e1. Standard Practice for Strain-Controlled Fatigue Testing (ASTM International, West Conshohocken, 2010). https://doi.org/10.1520/eo6o6-o4eo1. www.astm.org

5.

SAE Standard J1099, Technical Report on Low Cycle Fatigue Properties Ferrous and Non-Forrous Materials (SAE International, Warrendalc, 2002)

6.

J. Shah, Use Technology, Innovation and Optimization to your Advantage in the Global Economy for Success (AFS CastExpo and Metalcasting Congress, Atlanta, 2008)
Acknowledgements
Author acknowledges the research support from American Foundry Society as well as the work of engineers at PDA LLC in the areas of design of casting, risering and gating system, casting process simulation, FEA and fatigue life estimation on case studies presented in this paper.
Additional information
Publisher's Note
Springer Nature remains neutral with regard to jurisdictional claims in published maps and institutional affiliations.
This paper is an invited submission to IJMC selected from presentations at the 2nd Carl Loper 2019 Cast Iron Symposium held September 30 to October 1, 2019, in Bilbao, Spain.
About this article
Cite this article
Shah, J. Light-Weighting Technologies for High-Performance Ductile Iron Sand Castings. Inter Metalcast (2020). https://doi.org/10.1007/s40962-020-00423-4
Keywords
simulation

strain-life fatigue

ICME

3D sand printing

additive manufacturing

optimization