Abstract
Nephronophthisis, an autosomal recessive cystic kidney disease, represents genetically heterogenous group of diseases that lead to end-stage kidney disease in children and young adults. The typical clinical manifestations are polyuria, enuresis and growth failure. Left ventricular non-compaction cardiomyopathy is a rare form of cardiomyopathy, is determined by the disturbance of embryogenesis of the endocardium and myocardium. Primary ciliary dyskinesia is a genetically heterogeneous recessive disorder of motile cilia characterised by chronic lung disease and nonpulmonary manifestations, usually situs inversus. Almost no information is available in the literature about the association between nephronophthisis, left ventricular non-compaction cardiomyopathy and reduced cilia motility. The authors present the case of 17 year-old girl with left ventricular non-compaction cardiomyopathy, non-specific lung nodules and end-stage kidney disease. A genetic examination confirmed only diagnosis of nephronophthisis type I. Cardiac magnetic resonance imaging confirmed left ventricular non-compaction cardiomyopathy. Cilia motility was reduced in nasal mucosa samples. Are all clinical manifestations part of one disease? This report points to a variety of clinical manifestations of ciliopathy and aims to understand the individual relationships.
This is a preview of subscription content, log in to check access.
Access options
Buy single article
Instant access to the full article PDF.
US$ 39.95
Price includes VAT for USA
Subscribe to journal
Immediate online access to all issues from 2019. Subscription will auto renew annually.
US$ 99
This is the net price. Taxes to be calculated in checkout.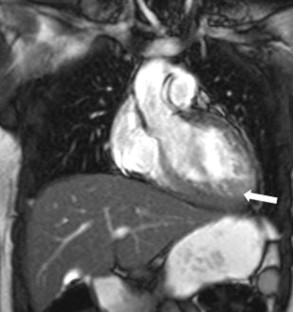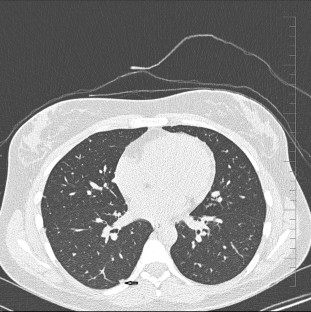 References
1.

Hildebrandt F, Attanasio M, Otto E (2009) Nephronophthisis: disease mechanisms of a ciliopathy. J Am Soc Nephrol 20(1):23–35. https://doi.org/10.1681/ASN.2008050456

2.

Braun DA, Hildebrandt F (2017) Ciliopathies. Cold Spring Harb Perspect Biol 9(3):1. https://doi.org/10.1101/cshperspect.a028191

3.

Aragona P, Badano LP, Pacileo G, Pino GP, Sinagra G, Zachara E (2005) Isolated left ventricular non-compaction. Ital Heart J Suppl 6(10):649–659

4.

van Waning JI, Caliskan K, Hoedemaekers YM et al (2018) Genetics, clinical features, and long-term outcome of noncompaction cardiomyopathy. J Am Coll Cardiol 71(7):711–722. https://doi.org/10.1016/j.jacc.2017.12.019

5.

Towbin JA, Jefferies JL (2017) Cardiomyopathies due to left ventricular noncompaction, mitochondrial and storage diseases, and inborn errors of metabolism. Circ Res 121(7):838–854. https://doi.org/10.1161/CIRCRESAHA.117.310987

6.

Durdik P, Banovcin P (2015) Primary cilliary dyskinesia—current therapeutic approach. Advances in respiratory therapy research. Nova Science Publication, New York, pp 157–176

7.

Joskova M, Sutovska M, Durdik P, Koniar D, Hargas L, Banovcin P, Hrianka M, Khazaei V, Pappova L, Franova S (2016) The role of ion channels to regulate airway ciliary beat frequency during allergic inflammation. Adv Exp Med Biol 921:27–35. https://doi.org/10.1007/5584_2016_247

8.

Rajasekharreddy P, Jamal Maha, Alshammari O, Nauli SM (2018) The roles of primarycilia in cardiovascular diseases. Cells 7(12):233. https://doi.org/10.3390/cells7120233

9.

Momtaz HE, Tanasan A, Afkhami M (2014) A case of non-compaction of left ventricle coexistent with juvenile nephronophthisis. Is this another presentation of ciliopathy? J Ped Nephrology 2(1):46–49

10.

Marshall JD, Bronson RT, Collin GB, Nordstrom AD, Maffei P, Paisey RB, Carey C, Macdermott S, Russell-Eggitt I, Shea SE, Davis J, Beck S, Shatirishvili G, Mihai CM, Hoeltzenbein M, Pozzan GB, Hopkinson I, Sicolo N, Naggert JK, Nishina PM (2005) New Alström syndrome phenotypes based on the evaluation of 182 cases. Arch Intern Med 165(6):675–683. https://doi.org/10.1001/archinte.165.6.675

11.

Driscoll JA, Bhalla S, Liapis H, Ibricevic A, Brody SL (2008) Autosomal dominant polycystic kidney disease is associated with an increased prevalence of radiographic bronchiectasis. Chest 133:1181–1188. https://doi.org/10.1378/chest.07-2147

12.

Kierszenbaum AL (2004) Polycystins: what polycystic kidney disease tells us about sperm. Mol Reprod Dev 67(4):385–388. https://doi.org/10.1002/mrd.20042

13.

Chebib FT, Hogan MC, El-Zoghby ZM, Irazabal MV, Senum SR, Heyer CHM, Madsen CHD, Gall EC, Behfar A, Harris PC, Torres VE (2017) Autosomal dominant polycystic kidney patients may be predisposed to various cardiomyopathies. Kidney Int Rep 2(5):913–923. https://doi.org/10.1016/j.ekir.2017.05.014

14.

Fukino K, Ishiwata J, Shinohara H, Oshima T, Kozaki T, Ikutomi M, Amaki T, Nakamura F (2016) Noncompaction of the ventricular myocardium and polycystic kidney disease: a case report. Am J Kidney 67(6):945–948. https://doi.org/10.1053/j.ajkd.2015.12.031

15.

Ki Hoon K, Bong Gun S, Man Je P, Hyoun Soo L, Woo Jung C, Ju Hyeon O (2013) Noncompaction of the myocardium coexistent with bronchiectasis and polycystic kidney disease. Heart Lung Circ 22:312–314. https://doi.org/10.1016/j.hlc.2012.07.052
Acknowledgements
We would like to thank Krsiakova Jana MB, PhD.at M-Genetic, in Martin, Slovakia for genetic analysis. Durina Pavol MB at Institute of Medical Biology, Genetic and Clinical Genetic, Faculty of Medicine, Comenius University in Bratislava, Slovakia, for genetic analysis. Machalekova Katarina, MD, Ph.D. at Institute of Pathology, St. Elisabeth Cancer Institute, in Bratislava, Slovakia for renal biopsy analysis.
Ethics declarations
Conflict of interest
The authors declare that they have no conflict of interest.
Ethical approval
The article does not contain any studies with human participants or animals performed by any of the authors.
Patient consent for publication
The patient and her parents agree to publication.
Additional information
Publisher's Note
Springer Nature remains neutral with regard to jurisdictional claims in published maps and institutional affiliations.
About this article
Cite this article
Brndiarova, M., Antonyova, M., Dedinska, I. et al. Nephronophthisis type I, left ventricular non-compaction cardiomyopathy and reduced cilia motility-atypical manifestations of one disease. J Nephrol 33, 183–186 (2020). https://doi.org/10.1007/s40620-019-00651-w
Received:

Accepted:

Published:

Issue Date:
Keywords
Nephronophthisis

Left ventricular non-compaction cardiomyopathy

Cilia