Time-scale separation and stochasticity conspire to impact phenotypic dynamics in the canonical and inverted Bacillus subtilis core genetic regulation circuits
Abstract
Background
In this work, we study two seemingly unrelated aspects of core genetic nonlinear dynamical control of the competence phenotype in Bacillus subtilis, a common Gram-positive bacterium living in the soil.
Methods
We focus on hitherto unchartered aspects of the dynamics by exploring the effect of time-scale separation between transcription and translation and, as well, the effect of intrinsic molecular stochasticity. We consider these aspects of regulatory control as two possible evolutionary handles.
Results
Hence, using theory and computations, we study how the onset of oscillations breaks the excitability-based competence phenotype in two topologically close evolutionary-competing circuits: the canonical "wild-type" regulation circuit selected by Evolution and the corresponding indirect-feedback inverted circuit that failed to be selected by Evolution, as was shown elsewhere, due to dynamical reasons.
Conclusions
Relying on in-silico perturbation of the living state, we show that the canonical core genetic regulation of excitability-based competence is more robust against switching to phenotype-breaking oscillations than the inverted feedback organism. We show how this is due to time-scale separation and stochasticity.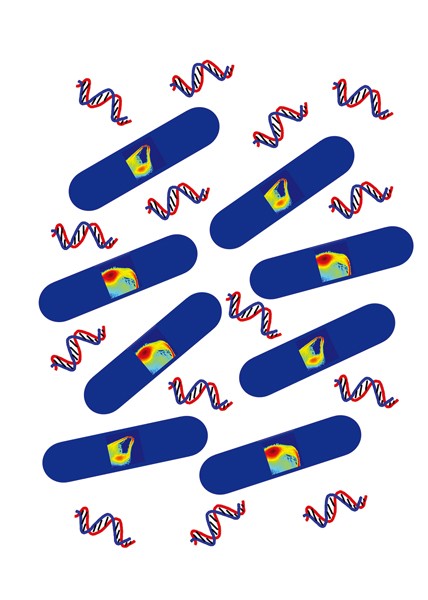 Keywords
Bacillus subtilis
competence 
gene regulation 
deterministic dynamics 
stochastic dynamics 
Notes
Acknowledgements
Marc Turcotte would like to thank Chen Ling and Weigang Sun for their hospitality during a stay at Hangzhou Dianzi University in Hangzhou and Jinzhi Lei for his hospitality during a stay at Tsinghua University in Beijing, where some aspects of this research were developed. Special thanks to an anonymous reviewer who provided valuable insight and useful suggestions.
Copyright information
© Higher Education Press and Springer-Verlag GmbH Germany, part of Springer Nature 2018