Abstract
Purpose of Review
Bariatric surgery is the most effective and durable treatment for severe obesity. Operative technique for some bariatric procedures can be technically challenging and requires an advanced skill set. Variation in procedure type, operative technique, and surgeon skill can affect outcomes.
Recent Findings
Most bariatric surgery is performed laparoscopically, allowing for video recording and thus an opportunity to study videos for quality improvement.
Summary
Current strategies for utilizing surgical videos are discussed herein, along with our early experience and specific areas for future growth.
This is a preview of subscription content, log in to check access.
Access options
Buy single article
Instant unlimited access to the full article PDF.
US$ 39.95
Price includes VAT for USA
Subscribe to journal
Immediate online access to all issues from 2019. Subscription will auto renew annually.
US$ 99
This is the net price. Taxes to be calculated in checkout.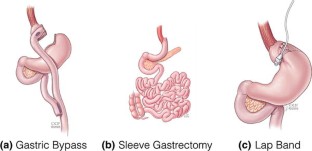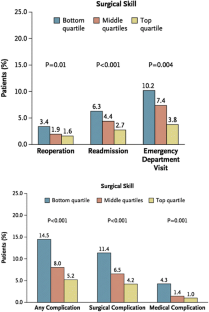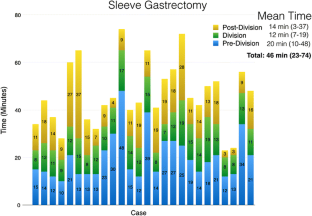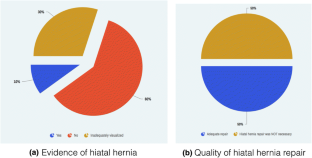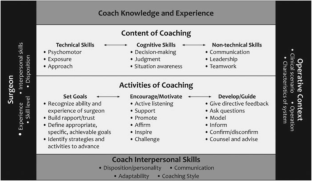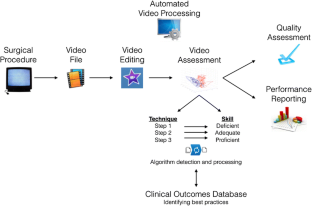 References
Papers of particular interest, published recently, have been highlighted as • Of importance •• Of major importance
1.

Flegal KM, Kruszon-Moran D, Carroll MD, Fryar CD, Ogden CL. Trends in obesity among adults in the United States, 2005 to 2014. JAMA. 2016;315:2284–91.

2.

Ogden CL, Carroll MD, Kit BK, Flegal KM. Prevalence of obesity among adults: United States, 2011–2012. NCHS Data Brief. 2013;131:1–8.

3.

Kaplan LM. Body weight regulation and obesity. J Gastrointest Surg. 2003;7:443–51.

4.

Kokkinos A, et al. Improvement in cardiovascular indices after Roux-en-Y gastric bypass or sleeve gastrectomy for morbid obesity. Obes Surg. 2013;23:31–8.

5.

Weiner RA. Indications and principles of metabolic surgery. Chirurg. 2010;81:379–94; quiz 395.

6.

Adams TD, et al. Long-term mortality after gastric bypass surgery. N Engl J Med. 2007;357:753–61.

7.

Wittgrove AC, Clark GW. Laparoscopic gastric bypass, Roux-en-Y-500 patients: technique and results, with 3-60 month follow-up. Obes Surg. 2000;10:233–9.

8.

• Nguyen NT, Vu S, Kim E, Bodunova N, Phelan MJ. Trends in utilization of bariatric surgery, 2009-2012. Surg Endosc. 2016;30:2723–7. The annual volume of inpatient bariatric surgery continues to be staple with the majority of procedures being performed laparoscopically. In-hospital mortality continues to be low.

9.

Sjöström L, et al. Effects of bariatric surgery on mortality in Swedish obese subjects. N Engl J Med. 2007;357:741–52.

10.

Buchwald H, et al. Bariatric surgery: a systematic review and meta-analysis. JAMA. 2004;292:1724–37.

11.

Davis MM, Slish K, Chao C, Cabana MD. National trends in bariatric surgery, 1996-2002. Arch Surg. 2006;141:71–4; discussion 75.

12.

•• Birkmeyer JD, et al. Surgical skill and complication rates after bariatric surgery. N Engl J Med. 2013;369:1434–42. Technical skill of surgeons varied widely and greater skill was associated with fewer postoperative adverse events.

13.

Martin JA, et al. Objective structured assessment of technical skill (OSATS) for surgical residents. Br J Surg. 1997;84:273–8.

14.

• Scally CP, Varban OA, Carlin AM, Birkmeyer JD, Dimick JB, Michigan BSC. Video Ratings of Surgical Skill and Late Outcomes of Bariatric Surgery. JAMA Surg. 2016;151:e160428. Surgical skill did not affect postoperative weight loss or resolution of medical comorbidities at 1 year after laparoscopic gastric bypass.

15.

•• Varban OA et al. Surgical skill in bariatric surgery: does skill in one procedure predict outcomes for another. Surgery. 2016;160:1172–81. Video ratings of surgical skill with one procedure does not predict outcomes of another related procedure, indicating that each procedure may require independent assessment of surgical technical proficiency.

16.

• Zevin B et al. Development, feasibility, validity, and reliability of a scale for objective assessment of operative performance in laparoscopic gastric bypass surgery. J Am Coll Surg. 2013;216:955–65.e8; quiz 1029. Validation of a instrument for objective assessment of operative performance in laparoscopic gastric bypass.

17.

Matsuda T, et al. Reliability of laparoscopic skills assessment on video: 8-year results of the endoscopic surgical skill qualification system in Japan. J Endourol. 2014;28:1374–8.

18.

Mori T, Kimura T, Kitajima M. Skill accreditation system for laparoscopic gastroenterologic surgeons in Japan. Minim Invasive Ther Allied Technol. 2010;19:18–23.

19.

Tanigawa N, et al. The endoscopic surgical skill qualification system for gastric surgery in Japan. Asian J Endosc Surg. 2011;4:112–5.

20.

Pradarelli JC, Varban OA, Ghaferi AA, Weiner M, Carlin AM, Dimick JB. Hospital variation in perioperative complications for laparoscopic sleeve gastrectomy in Michigan. Surgery. 2016;159:1113–20.

21.

• Rosenthal RJ, et al. International sleeve gastrectomy expert panel consensus statement: best practice guidelines based on experience of >12,000 cases. Surg Obes Relat Dis. 2012;8:8–19. A consensus report for the best practice guidelines for performing laparoscopic sleeve gastrectomy are developed based on an international expert panel of surgeons who had performed >500 cases.

22.

•• Berger ER, et al. The impact of different surgical techniques on outcomes in laparoscopic sleeve gastrectomies: the first report from the metabolic and bariatric surgery accreditation and quality improvement program (MBSAQIP). Ann Surg. 2016;264:464–73. Outcomes for techniques of laparoscopic sleeve gastrectomy were analyzed at the patient and surgeon-level.

23.

Stefanidis D, Chintalapudi N, Anderson-Montoya B, Oommen B, Tobben D, Pimentel M. How often do surgeons obtain the critical view of safety during laparoscopic cholecystectomy. Surg Endosc. 2016;31:142–6.

24.

Santonicola A, Angrisani L, Cutolo P, Formisano G, Iovino P. The effect of laparoscopic sleeve gastrectomy with or without hiatal hernia repair on gastroesophageal reflux disease in obese patients. Surg Obes Relat Dis. 2014;10:250–5.

25.

van Rutte PW, Luyer MD, de Hingh IH, Nienhuijs SW. To sleeve or NOT to sleeve in bariatric surgery. ISRN Surg. 2012;2012:674042.

26.

Varban OA, et al. Variation in utilization of acid-reducing medication at 1 year following bariatric surgery: results from the Michigan Bariatric Surgery Collaborative. Surg Obes Relat Dis. 2015;11:222–8.

27.

Mahawar KK, Carr WR, Jennings N, Balupuri S, Small PK. Simultaneous sleeve gastrectomy and hiatus hernia repair: a systematic review. Obes Surg. 2015;25:159–66.

28.

•• Ibrahim AM, Varban OA, Dimick JB. Novel Uses of Video to Accelerate the Surgical Learning Curve. J Laparoendosc Adv Surg Tech A 2016. Novel uses of surgical video evaluation in the preoperative, intraoperative and postoperative setting are reviewed.

29.

•• Greenberg CC, Ghousseini HN, Pavuluri Quamme SR, Beasley HL, Wiegmann DA. Surgical coaching for individual performance improvement. Ann Surg. 2015;261:32–4. A conceptual framework of surgical coaching is established through evaluations of other disciplines and a literature review of the topic.

30.

Greenberg CC, Klingensmith ME. The continuum of coaching: opportunities for surgical improvement at all levels. Ann Surg. 2015;262:217–9.

31.

• Greenberg CC, Dombrowski J, Dimick JB. Video-Based Surgical Coaching: An Emerging Approach to Performance Improvement. JAMA Surg. 2016;151:282–3. A review of the key advantages, evidence and barriers to implementing a video-based approach to surgical coaching for quality improvement.

32.

Hu YY, et al. Postgame analysis: using video-based coaching for continuous professional development. J Am Coll Surg. 2012;214:115–24.

33.

Chen C, et al. Crowd-sourced assessment of technical skills: a novel method to evaluate surgical performance. J Surg Res. 2014;187:65–71.

34.

Glarner CE, et al. Quantifying technical skills during open operations using video-based motion analysis. Surgery. 2014;156:729–34.

35.

Mason JD, Ansell J, Warren N, Torkington J. Is motion analysis a valid tool for assessing laparoscopic skill. Surg Endosc. 2013;27:1468–77.

36.

Yamaguchi S, et al. Objective assessment of laparoscopic suturing skills using a motion-tracking system. Surg Endosc. 2011;25:771–5.

37.

Oropesa I, et al. EVA: laparoscopic instrument tracking based on Endoscopic Video Analysis for psychomotor skills assessment. Surg Endosc. 2013;27:1029–39.

38.

Partridge RW, Hughes MA, Brennan PM, Hennessey IA. Accessible laparoscopic instrument tracking ("InsTrac"): construct validity in a take-home box simulator. J Laparoendosc Adv Surg Tech A. 2014;24:578–83.

39.

Stefanidis D, Yonce TC, Korndorffer JR, Phillips R, Coker A. Does the incorporation of motion metrics into the existing FLS metrics lead to improved skill acquisition on simulators? A single blinded, randomized controlled trial. Ann Surg. 2013;258:46–52.

40.

Zendejas B, Brydges R, Hamstra SJ, Cook DA. State of the evidence on simulation-based training for laparoscopic surgery: a systematic review. Ann Surg. 2013;257:586–93.

41.

Tausch TJ, Kowalewski TM, White LW, McDonough PS, Brand TC, Lendvay TS. Content and construct validation of a robotic surgery curriculum using an electromagnetic instrument tracker. J Urol. 2012;188:919–23.
Ethics declarations
Conflict of Interest
Drs. Varban, Ghaferi and Dimick obtain salary support from Blue Cross Blue Shield of Michigan.
Human and Animal Rights and Informed Consent
This article does not contain any studies with human or animal subjects performed by any of the authors.
Additional information
This article is part of the Topical Collection on Bariatric Surgery.
Electronic supplementary material
About this article
Cite this article
Varban, O.A., Ghaferi, A.A. & Dimick, J.B. Using Video Analysis to Understand and Improve Technical Quality in Bariatric Surgery. Curr Surg Rep 5, 6 (2017). https://doi.org/10.1007/s40137-017-0170-9
Keywords
Bariatric surgery

Sleeve gastrectomy

Gastric bypass

Outcomes

Complications

Technique

Video assessment